Technically, we did have a honeymoon.
Although by today's standards it does seem a little…lacklustre. In the age before Pinterest (yep, fully aware of how old I sound right now), honeymoons weren't the once-in-a-lifetime experience they are today. We knew the occasional couple who went somewhere exotic after they got married, but many, like us, just stayed local.
We popped to Sydney (from Adelaide) for a week, mostly spending our time hanging out with friends and family, and rushing back to the hotel at night to watch Prison Break. Not even joking.
And if you think that's romantic, ask me about our first date…!
We kept it low-key because a) we spent all our money on the wedding and b) we always planned on going travelling the following year, so we figured it was a sort of delayed honeymoon.
Funny, because spending six months living out of a backpack in budget hostels wasn't so romantic, either.
Ten years on, and we still haven't had that romantic break. And we have not one single photo of our honeymoon. Not one. I just spent like, an hour, trawling Facebook to no avail.
If I can't Instagram it, did it even happen?
You might also like: 10 Things I Learned From 10 Years of Marriage
So when I was invited to the John Lewis rooftop for the launch of Kuoni's new honeymoon magazine, I jumped at the chance. Maybe this was just the inspiration I needed to start planning the honeymoon we never had. Something romantic, fun, relaxing, and unforgettable.
Well, as it happens, my husband is ruing the day I said yes to the stunning breakfast event (complete with massages, makeovers and luxury goody bags – thanks Kuoni!) because I'm brimming with ideas, and am desperate to go on that honeymoon that never was.
If you're getting married (or, like me, you just want an epic holiday), here are my top five Kuoni-inspired wish list honeymoons.
What I'm looking for in the honeymoon we never had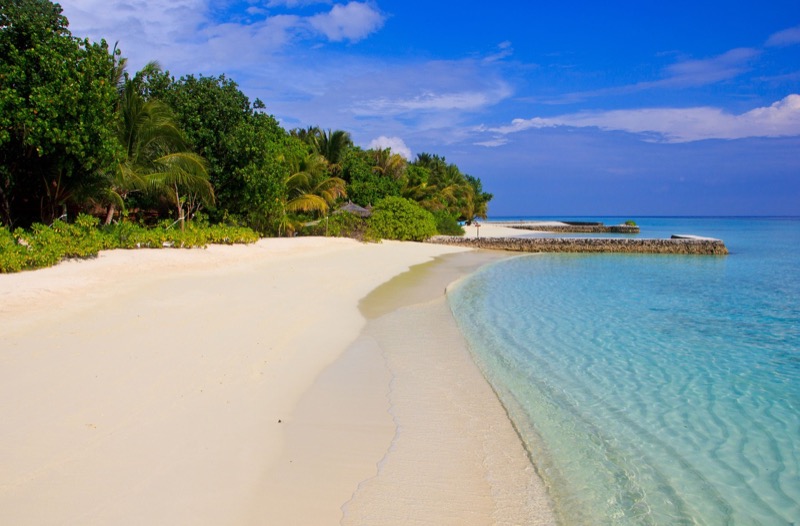 Before I show you my delayed-by-a-decade honeymoon ideas, I should specify that there are some non-negotiables I'm looking for.
Hey, if it's once-in-a-lifetime, I'm allowed to be fussy, OK? Here goes:
Absolutely no all-inclusive trips where we wouldn't leave the resort. Just no.
No trips that involve nothing more than sitting around on a beach or by the pool. That's not my jam. I need activities.
No overly active trips. I can go to the gym at home (can and do are two very different things, but that's another story).
We need some relaxation, even if it's not all sitting by the pool.
My ideal trip would involve more than one destination so I'm fuelling my wanderlust at the same time as unwinding.
We, like many people our age, want experiences, not just sightseeing. The kind of Instagrammable, unforgettable things we'll be talking about for decades to come.
So there you have it. And now, without further ado, these are my dream honeymoons, thanks to Kuoni's dreamy honeymoons magazine. Pop into your closest store to grab a copy if you want even more inspiration!
One Honeymoon, Two Adventures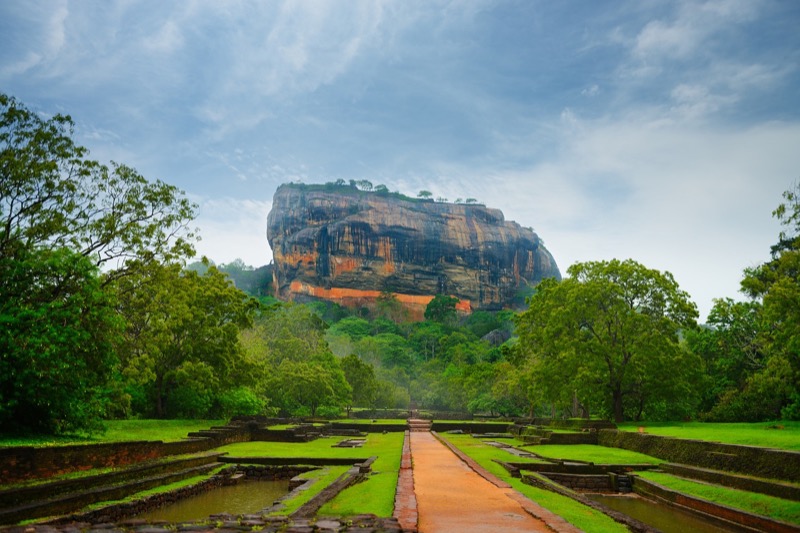 As I mentioned, my preference is to have more than one destination included in my dream honeymoon. I like the idea of going somewhere traditionally romantic, like the Maldives.
But I genuinely fear getting really bored if I stayed for longer than a few nights. Plus, I'd feel like I was robbing myself of a more culture-rich experience by just sitting in the ocean for my whole trip (don't get me wrong – I flippin' love the ocean, but you know…I'm from Australia, so it doesn't hold the same novelty for me as it might do for others).
The solution? A twin centre honeymoon! I love the idea of the Maldives paired with Sri Lanka, for culture, adventure and ultimate romantic relaxation.
Rocky Mountaineer
This has been on my bucket list for years, and I can't think of a better way to honeymoon than to sit in luxury, watching some of the world's most beautiful scenery sliding past your window.
It's no secret that I'm obsessed with Canada, and with Vancouver sitting firmly near the top of our list of favourite cities, this would be a dream trip, and one we'd never forget. We'd start in Vancouver, and end up in the Rockies, where we'd definitely stay at the iconic Fairmont Lake Louise, for a view that's breathtakingly beautiful.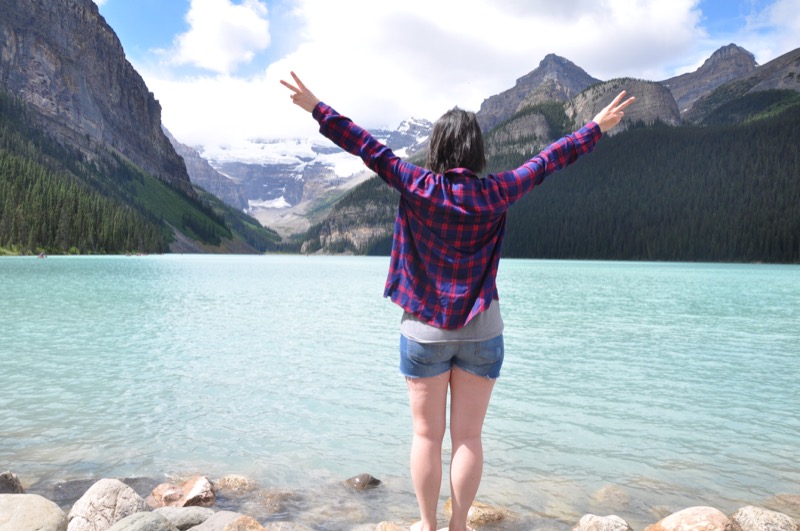 Luxury Safari
I've been on a few safaris, but only ever the self-drive type, which is loads of fun, but not exactly romantic or relaxing.
I'd love to do one of those ridiculously lavish ones, where you can watch the elephants roam past as you soak in the hot tub, or check out the savannah from a floating hot air balloon, or sleep in a candle-lit tree house.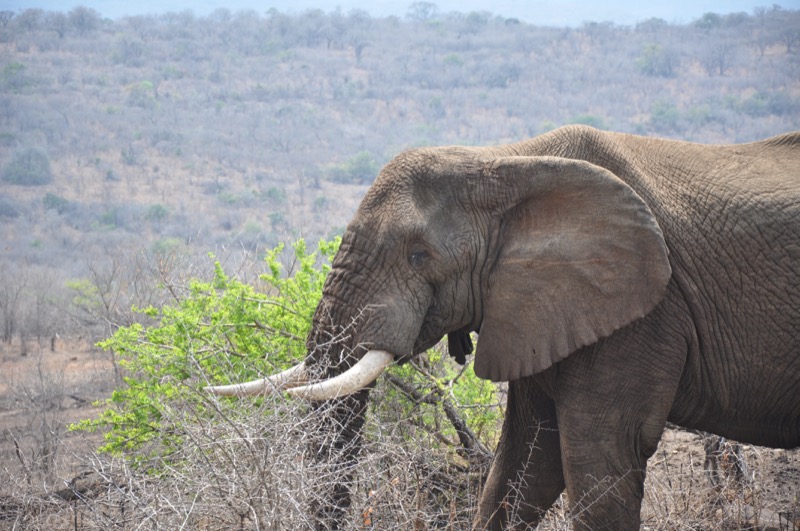 I'd probably want to make this one a twin-centre honeymoon, too, as I'd love to check out the beaches of Zanzibar while I'm (relatively) close.
Kerala Houseboat
Definitely not your average honeymoon, but one that I think would suit our style perfectly, Kuoni offers a luxury Kerala houseboat experience for newlyweds (or oldlyweds, as I guess we'd be).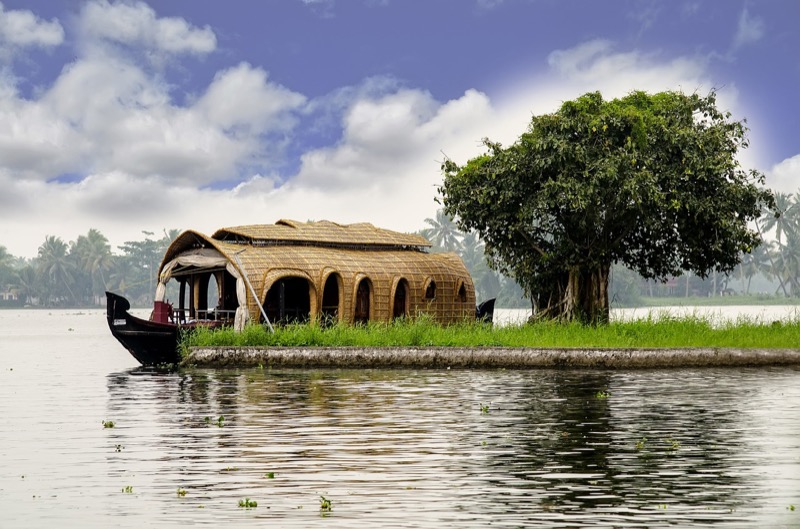 These traditional boats, made from wood and thatch, can be rented privately, and come with your own crew who can do the navigating and even prepare your meals. And cruising around the Kerala backwaters, watching life unfolding around you, sounds like a pretty incredible way to relax together.
I love a cruise, but this experience is much more intimate, and probably memorable, than any regular cruise!
Japanese Onsen
Is there anything more romantic than snow?
Probably, but I still love it. Not so much the skiing or snowboarding, but just being in a snow-dusted destination is always a magical experience.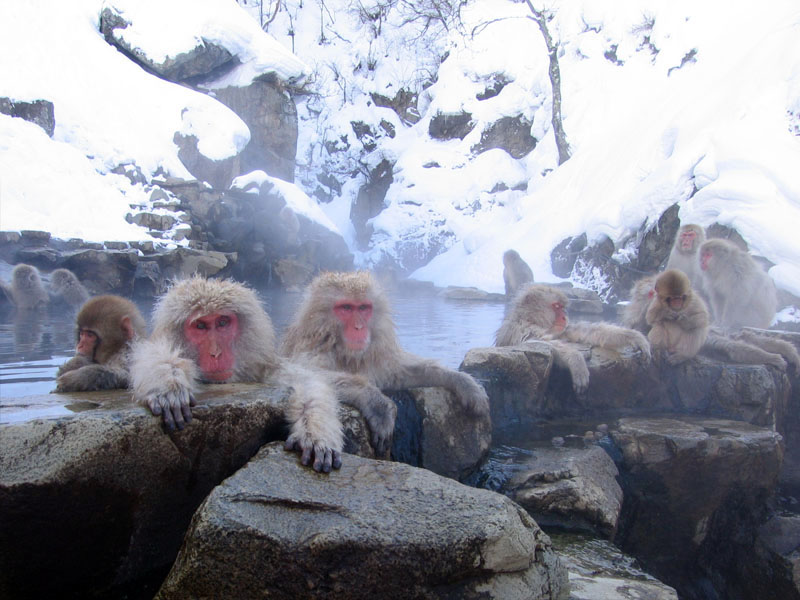 That's why I think a Japanese onsen (hot spring) holiday would be an incredible way to honeymoon. Plus, if we head to Nagano prefecture, we'll be able to watch monkeys playing in the hot springs, which would be hilarious and wonderful.
Paired with a few nights in Tokyo, I reckon that'd be a honeymoon we'd be talking about for another ten years!
Which of these would you choose? And if you've already been on honeymoon…what did you do?
Pin this for later: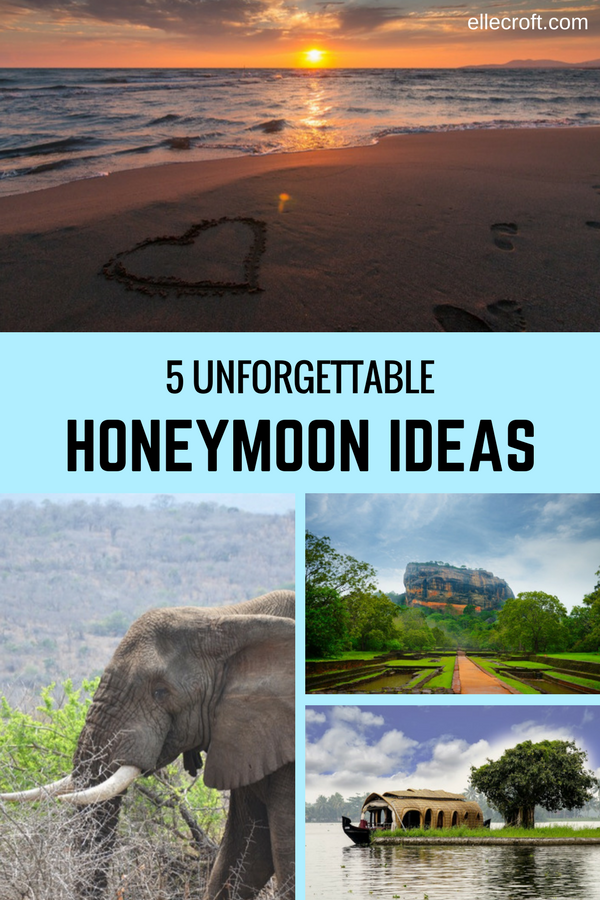 Want to see more posts like this?
Follow me on:
Follow