For me, the perfect city break has to meet a few criteria.
Firstly, it needs to be affordable. Cheap flights, reasonable accommodation, meals that won't break the bank (even if it's humble street food – it doesn't need to be fancy).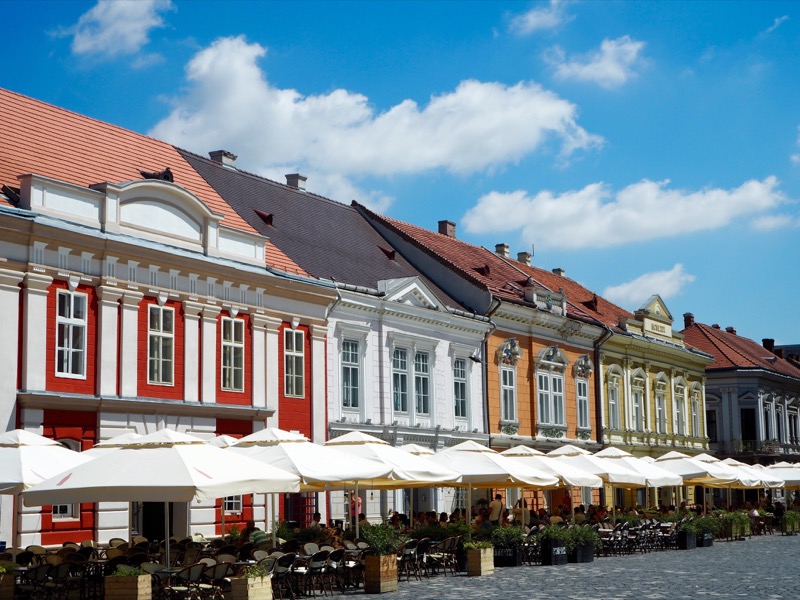 Secondly, I love to eat, so I'm looking for somewhere with good food, lively bars and plenty of choice.
And finally, I'm happiest in a city where there's something a bit quirky to explore.
Timisoara in Romania surprised me by ticking all of these boxes! I was invited by Mihaela Codre on assignment for The Travel Hack (who was there also – yay – along with Ari from Beyond Blighty), but had no idea what to expect from a city I'd barely heard of.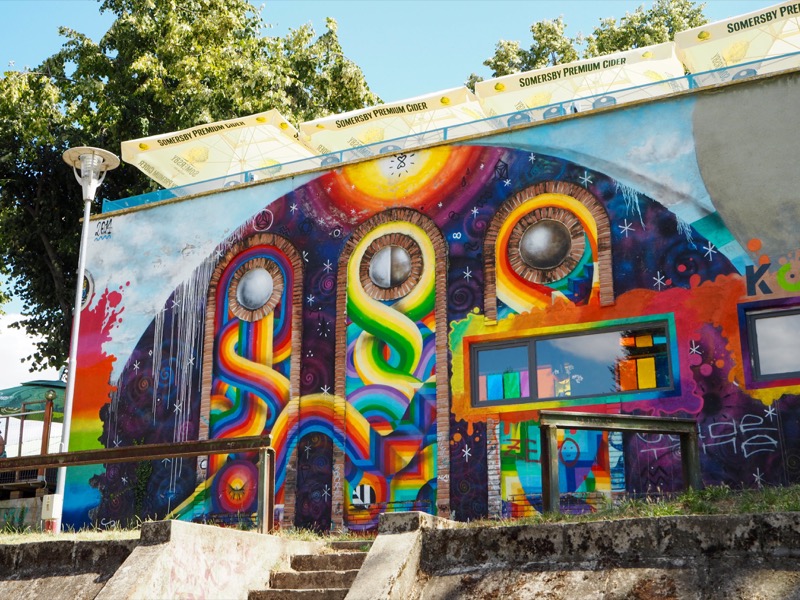 But with cheap flights (I saw some on Skyscanner from London – Timisoara for £35 return) that are only 2.5 hours each way, it seemed like a good option for an affordable 48 hour city break. Turns out, it's more than just cheap. It's interesting, beautiful, and has some pretty awesome bars and restaurants to choose from. Plus, I found a museum so quirky it kind of gave me the creeps.
Now that's my kind of destination!
10 Essential Tips for Visiting Timisoara
Pack your swimsuit
Probably not relevant if you're coming in the winter months when temperatures dip to -50 degrees Celsius, but when the summer days soar above 40 degrees, you'll want to do as the locals do, and spend the day by a pool. And there are plenty to choose from.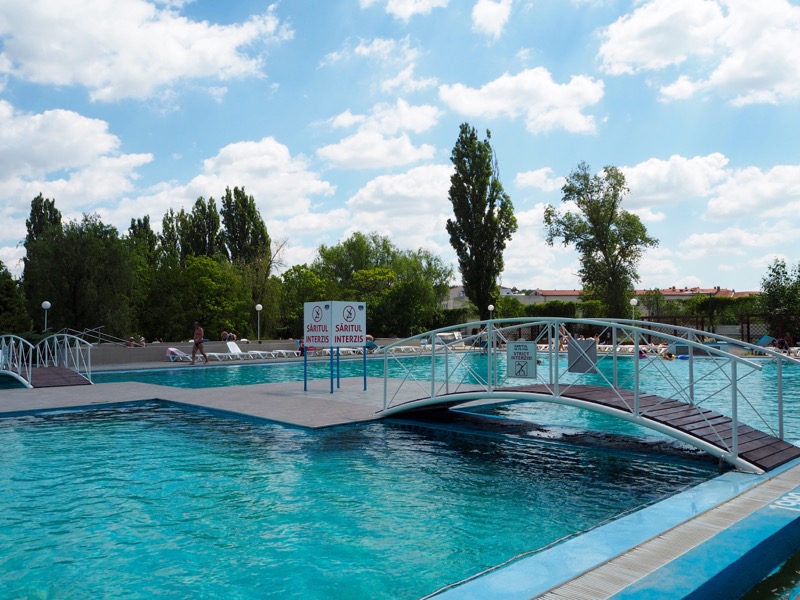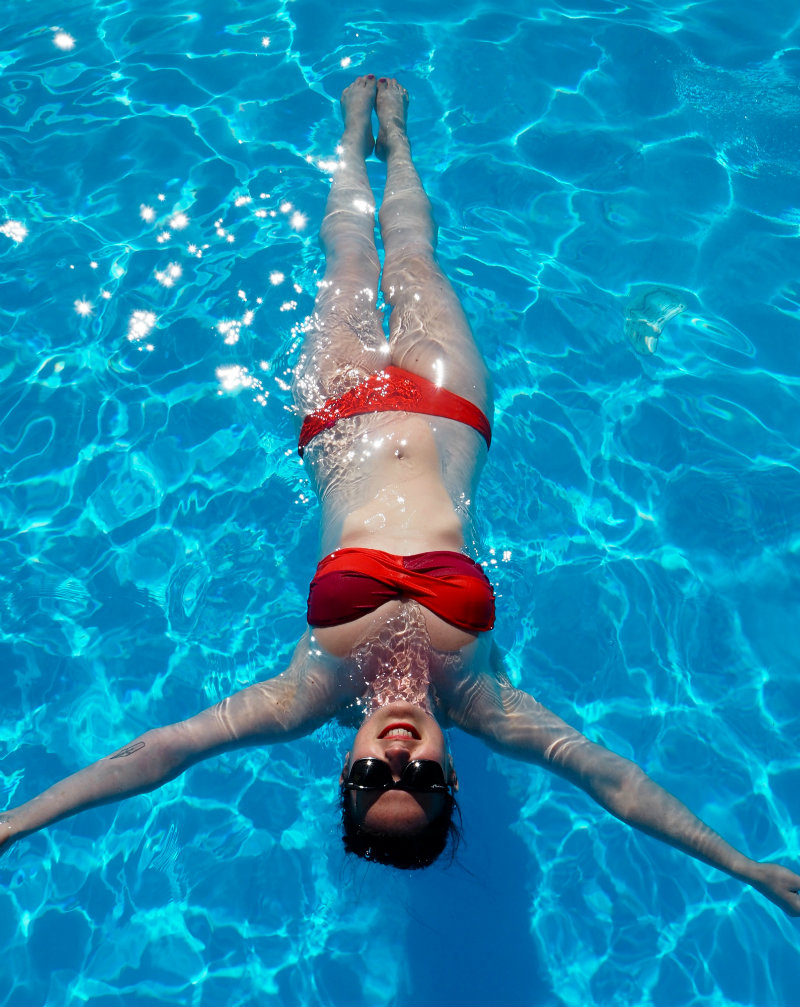 Pay your entry fee (around 15 Lei, although this varies between venues) and lounge on the grass, grab a bite to eat or a drink at one of the bars and restaurants, and dip into the different pools for a refreshing afternoon.
And don't worry, you're not missing any of the action in Timisoara. When temperatures hit the mid-30s, the roads are all but deserted. When the sun goes down, though…that's when the city comes alive, with bars and restaurants lining the streets and canals.
Stay in Timisoara city centre
We stayed at the Hotel Check Inn which, while cheap and clean, was really far out of the main part of the city (about a 25 minute walk), meaning we couldn't just pop back to our rooms to change for dinner, or chill for a bit in the afternoon.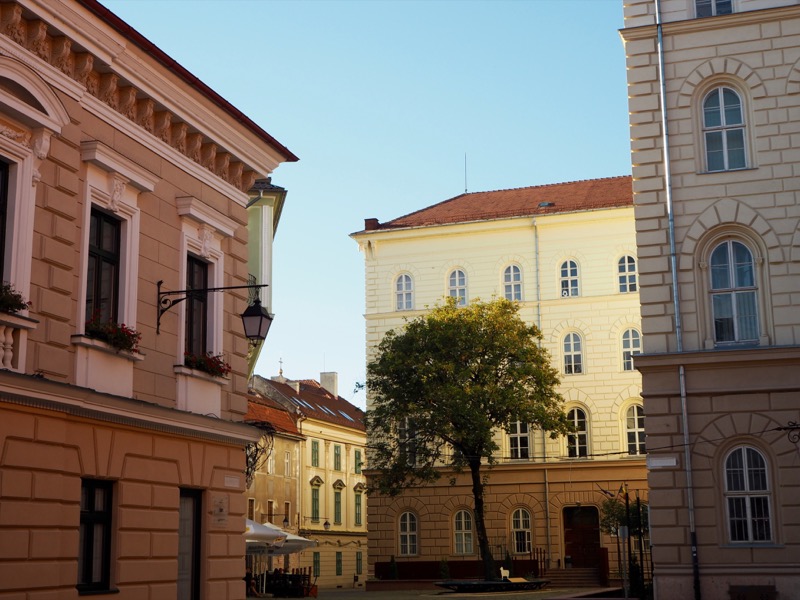 There are some centrally-located hotels, including the most luxurious option, Hotel Timisoara (still a bargain at around £65 a night), but having looked at the Airbnb options in the city, I'm convinced it's the best option for a weekend break. There are loads of beautiful, spacious, centrally-located properties that look, quite honestly, nicer than a lot of the hotels in the area.
Grab an Airbnb, live like a local, and stay as close as possible to the main town squares as you can – that's where all the action is!
Want £30 Airbnb credit? Sign up using my referral link and we'll both get a discount on our next stay!
Charge your camera
Keep your camera charged, because you'll be taking loads of photos.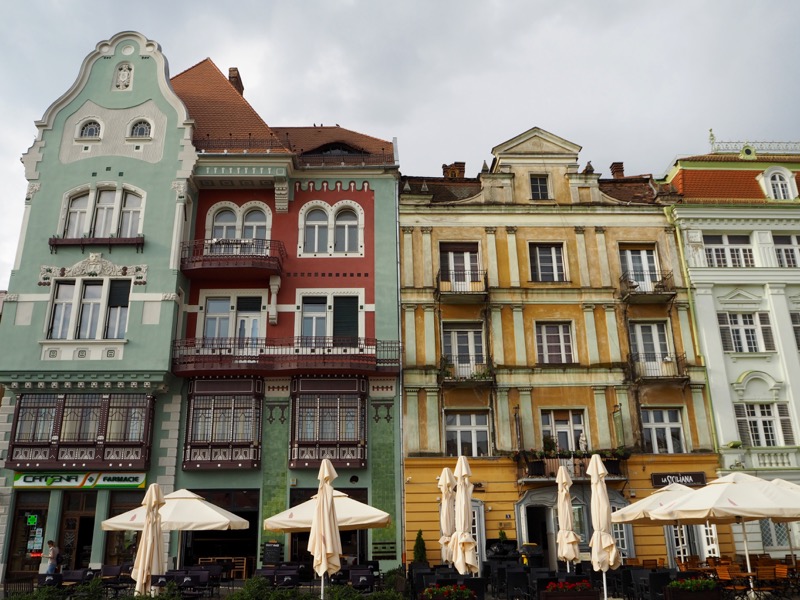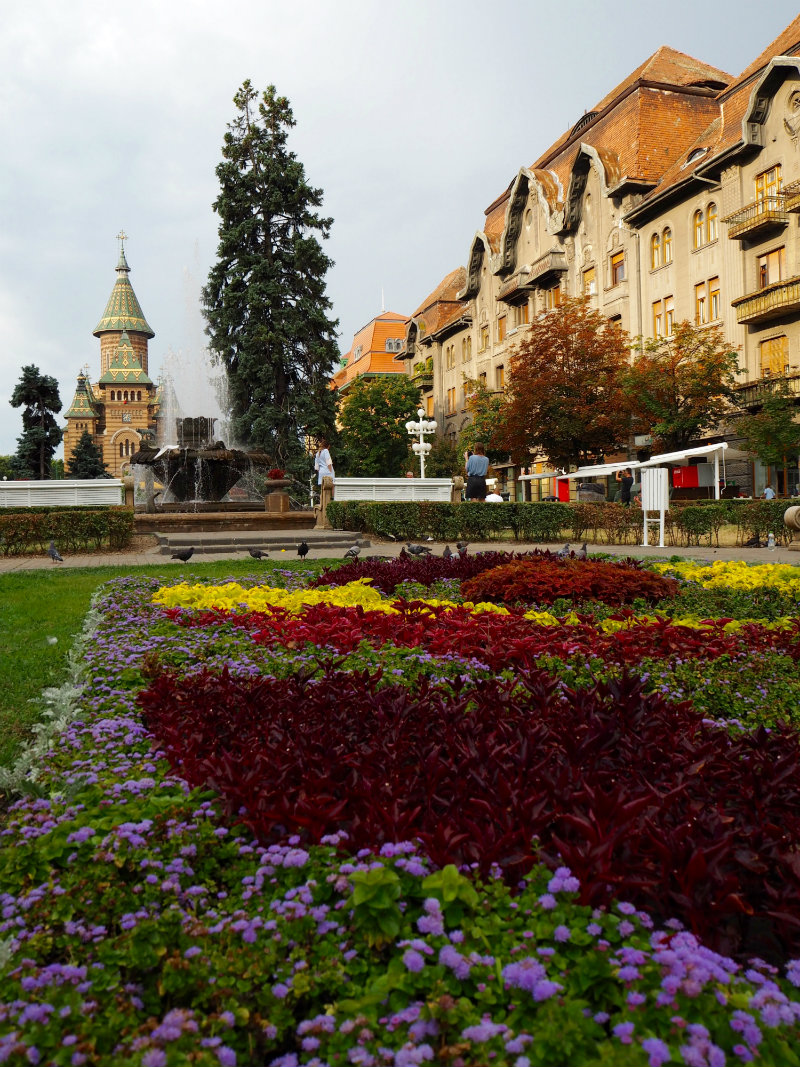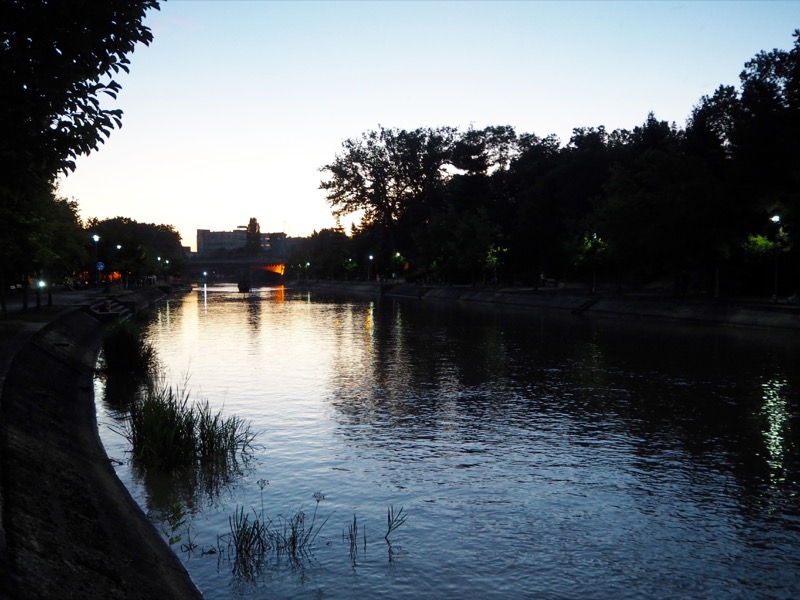 I've heard Timisoara being compared to Vienna, thanks to its huge open squares and candy-coloured buildings.
The Orthodox Cathedral could be mistaken for a Disney castle, the baroque architecture in Unirii Square looks too perfect to be real, and the river is lush and green and picturesque. Don't miss the multitude of photo opportunities that this city has to offer!
Take a look at the highlights of our Timisoara trip in my 5 minute video:
Learn the city's history
Did you know that Timisoara was the birthplace of the Romanian revolution which, in 1989, toppled the oppressive Communist regime?
Victoriei Square, which lies just outside the Orthodox Cathedral, is the site where protesters gathered in huge numbers – word spreading from person to person (as there was no easy form of communication then, and anyone could be a Communist spy) – and eventually outnumbered the army that came to stop them.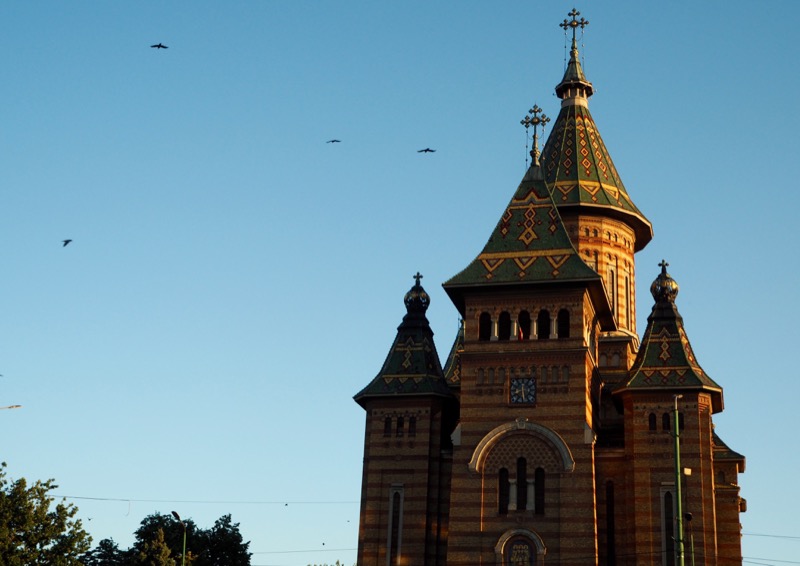 Many lost their lives here – there's a memorial to commemorate their sacrifice and bravery – so it's a bittersweet spot to visit, but an important one nonetheless.
I also visited the Communist Consumers Museum, which is essentially a basement filled with…well, stuff…from the city's Communist days. It's a weird and wonderful step back in time, and a cool museum experience as you can pick up items and inspect them as carefully as you like.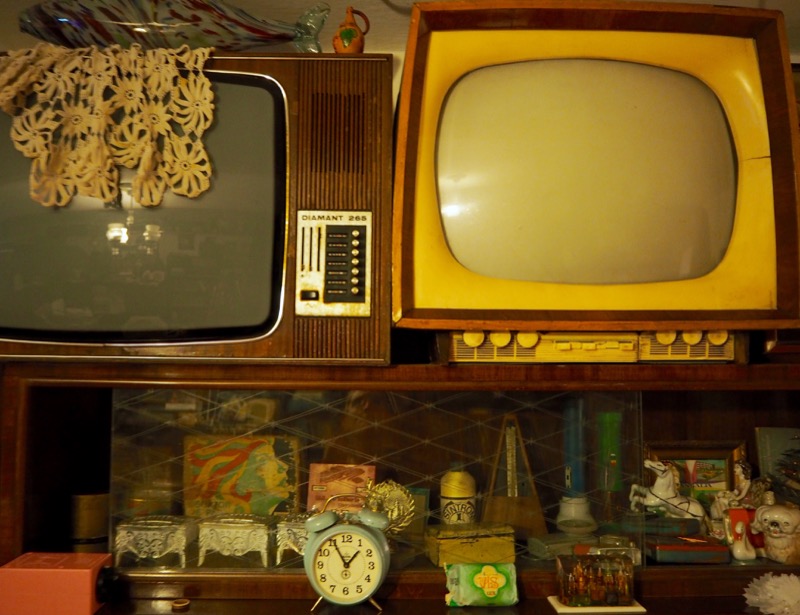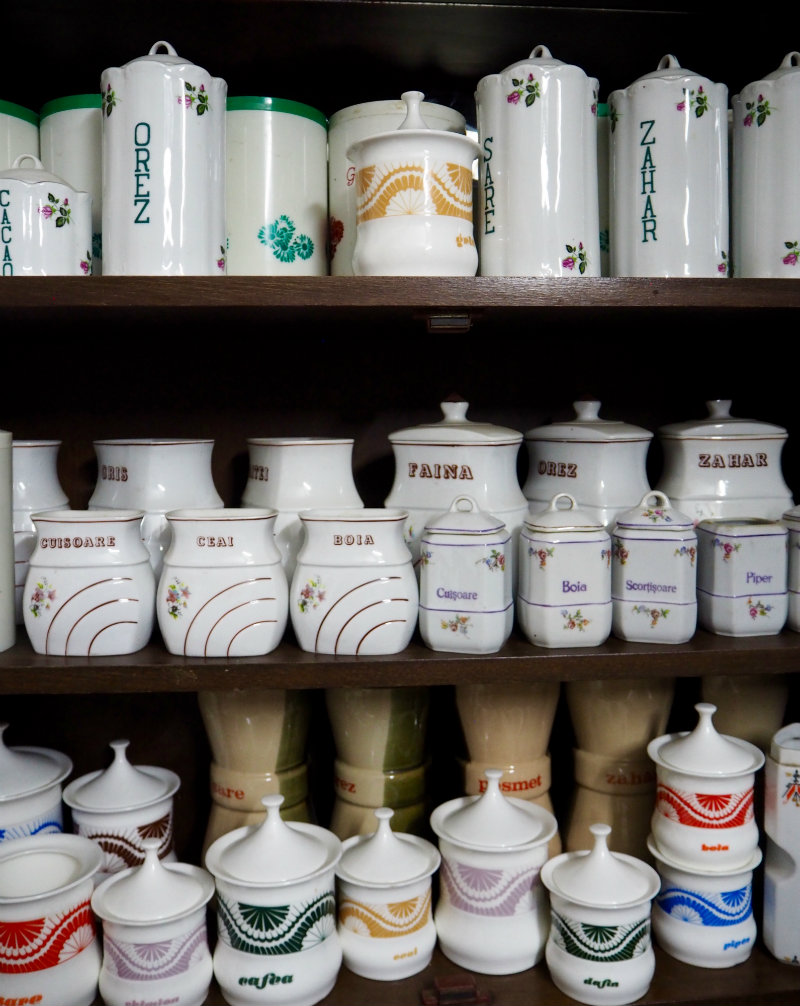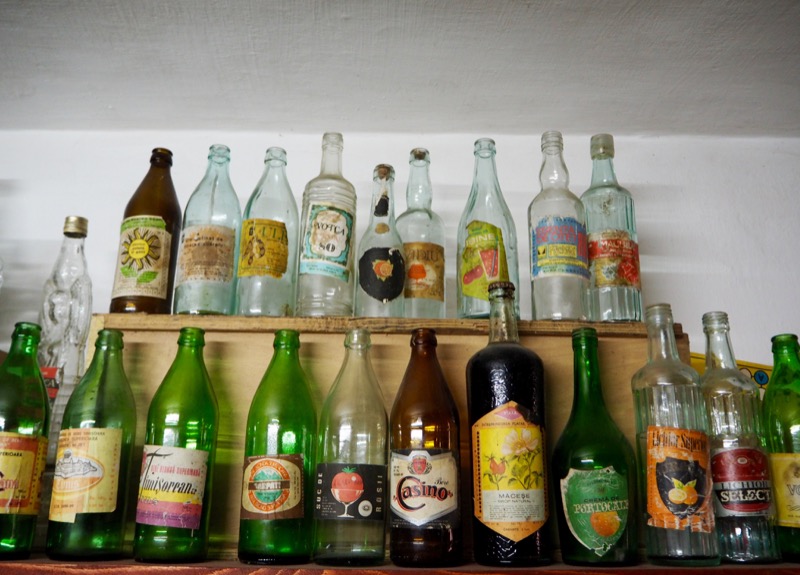 I didn't come across another soul when I visited (as in, not even a staff member), but there are some piggy banks for donations, and a bar/garden where you can chill out if you like. Just don't forget to turn the lights off when you leave!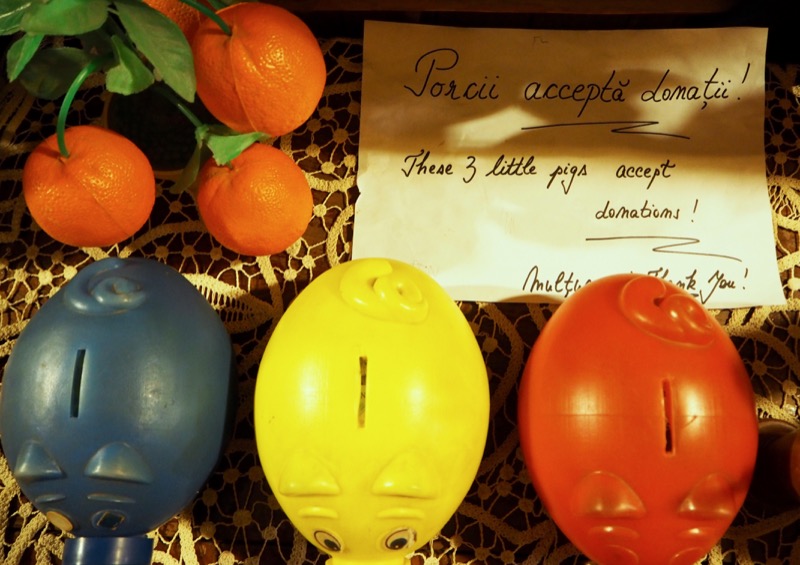 There are other museums in town if you're a true culture vulture – we checked out the Banat Village Museum (I wouldn't recommend visiting this, as it's quite far from town and a little uninspiring) as well as the art gallery in Unirii Square (it's OK, but I'm not a huge art gallery fan so it was never going to be my favourite thing to see).
Take to the rooftops
Well, just the one rooftop, really.
Craft is a lovely rooftop bar and restaurant overlooking Victoriei Square in the centre of Timisoara. It's got a great vibe, plenty of space under the shade or in the sun, and its menu is really hearty and delicious.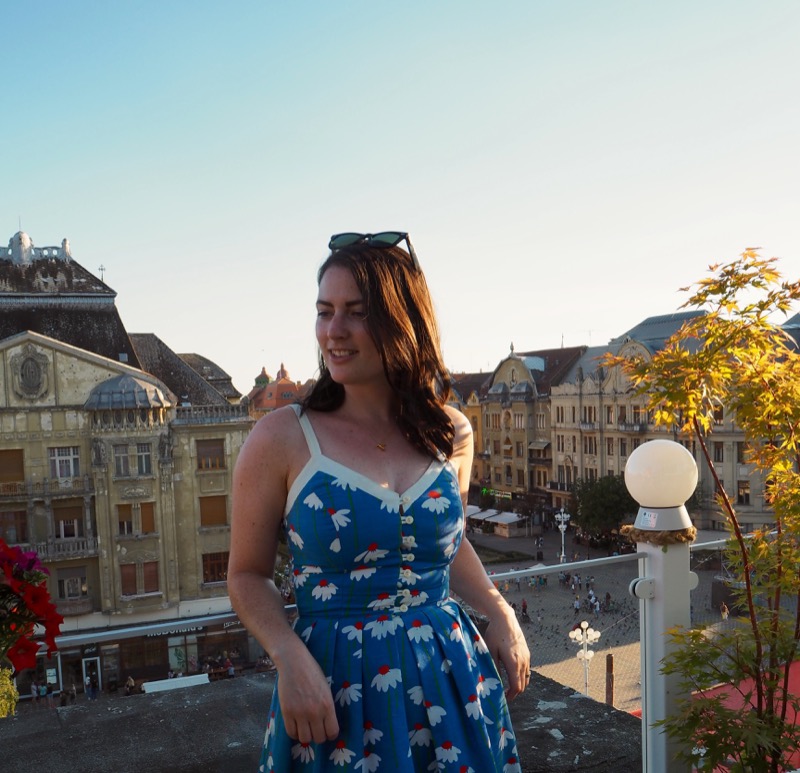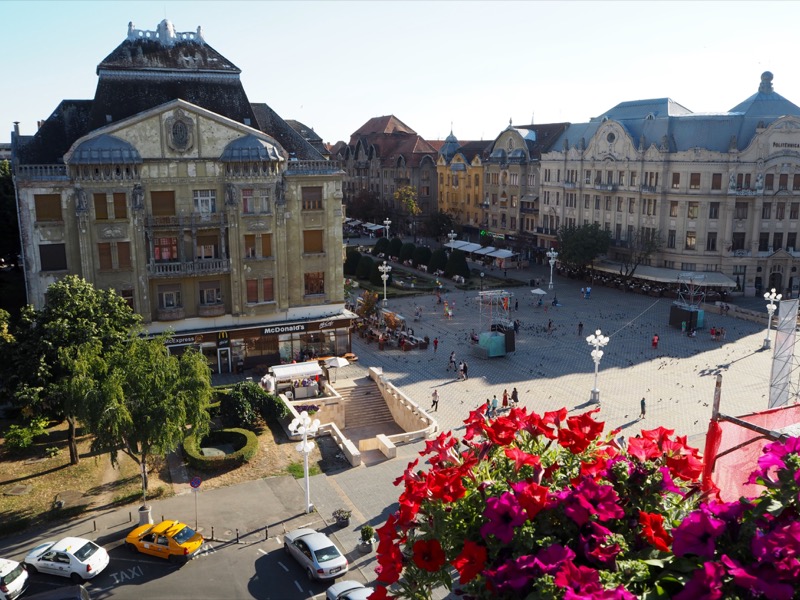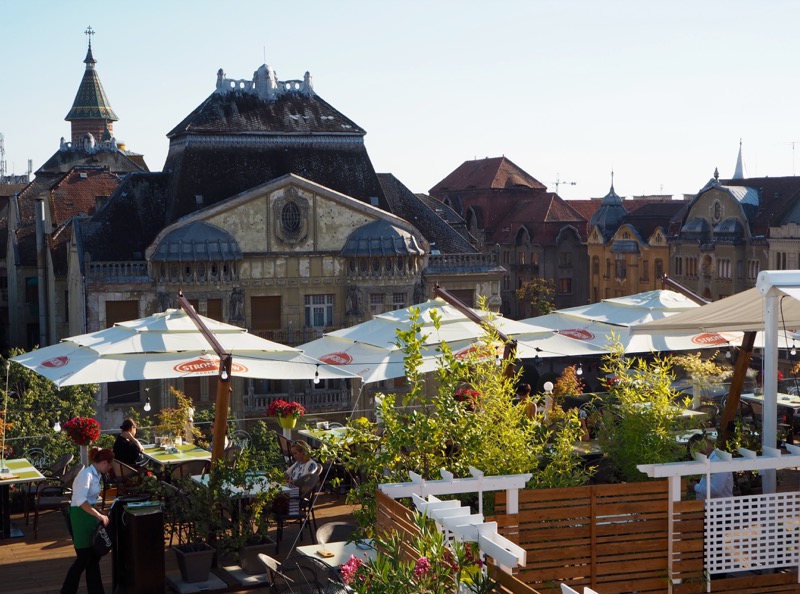 Perfect for a memorable meal or sundowner, with a view of the city that you won't find anywhere else.
Travel by foot (or by swan)
Aside from getting to and from the airport, you probably don't need taxis if you're keeping to the central part of Timisoara on your weekend break. Of course, if you want to go further afield you can rent a car, but in the city centre you can easily walk between the main sights.
Many of the locals rent bikes to get around, but it's a complicated process to get one, and the maximum rental time is one hour, so it's sadly not a great option for tourists. We didn't see any bike rental shops either, so walking really does seem to be the best way to get around.
And of course, there's always the pedalo for a riverside journey. Grab a floating swan, taxi or regular shaped pedalo (but why would you when you can operate a giant swan?) and head upstream to see some of the city's finest scenery.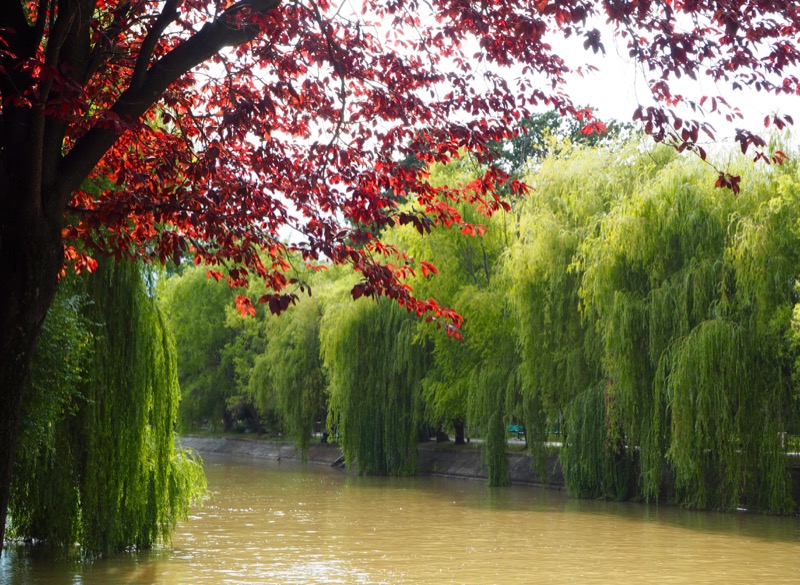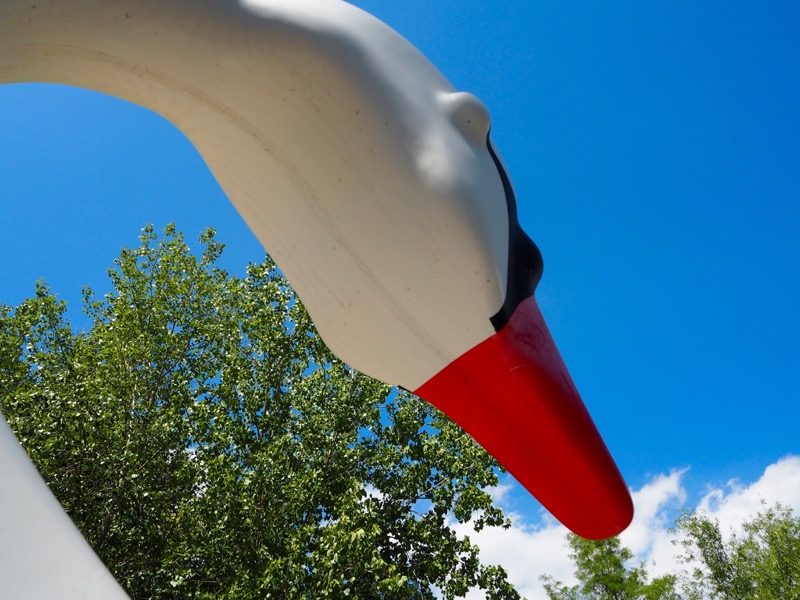 Splash out
There's no doubt about it: Timisoara is one of the cheapest destinations I've ever visited!
You might also like: 10 Essential Tips for Visiting Russia
A Romanian Leu (plural is Lei) converts to around 20 pence – so things in Timisoara are truly affordable. For example, one night we went out for dinner, and four meals plus a bottle of mineral water each came to the equivalent of £15.50. Total!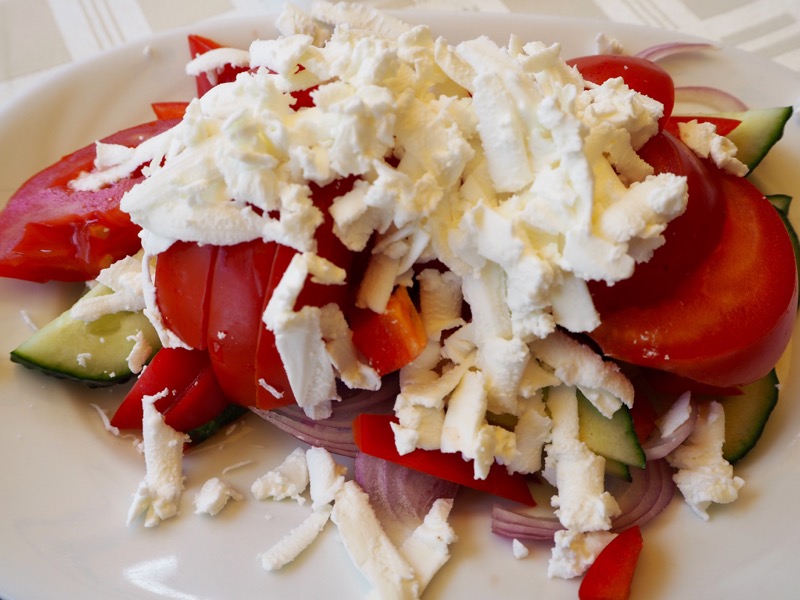 Not everything is that cheap – some of the fancier restaurants had dishes closer to the £20 mark, but even compared to London prices, it's not bad.
Timisoara is one of those rare and wonderful places where you can go out to eat and have a great time without worrying what the bill will come to at the end.
Get out
You could spend a good 48 hours exploring all that Timisoara has to offer, but if you have any more time, take the opportunity to get out of the city for something different.
We visited Cramele Recas, a winery that's located about 45 minutes outside of Timisoara, surrounded by 1200 hectares of vineyards. Book a tasting, and enjoy a tour of the cellars before sampling some Romanian wine varieties that you'll definitely want to take home with you.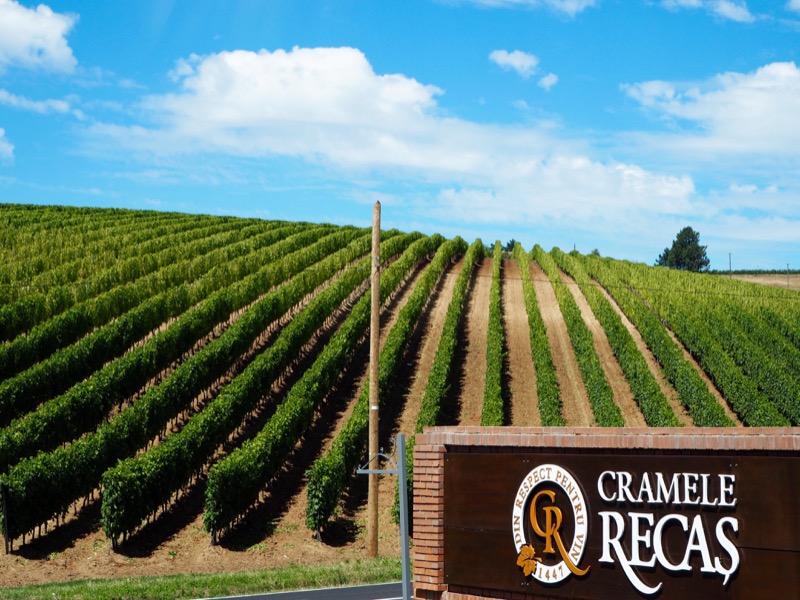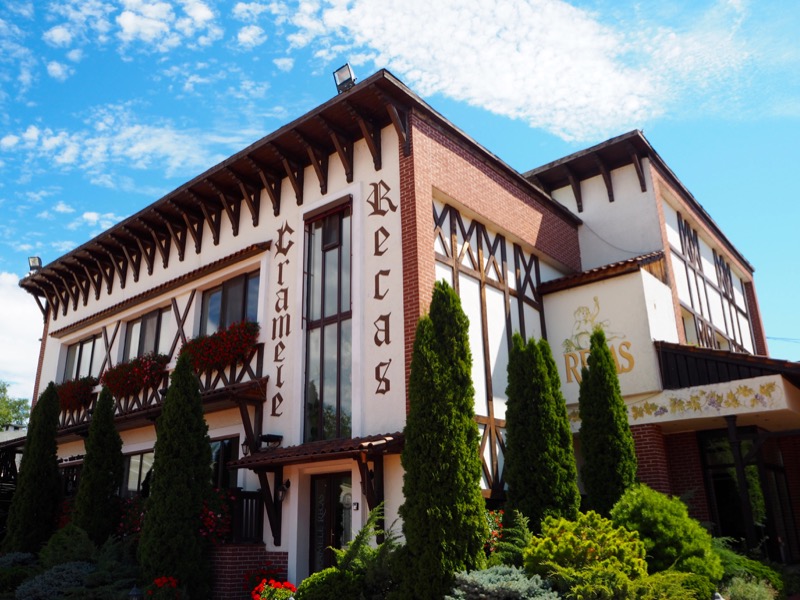 A bit further down the road is Herneacova Adventure Park, a sprawling estate with a forest, a lake and a gorgeous restaurant serving traditional Romanian food.
There's a horse-riding school on site (and stables, so you can go say hello to the horses), a treetop adventure course (a 2.5 hour journey through the forest), a zip line and a lovely grassy area for picnics. It's well worth a visit, especially if you're travelling with kids.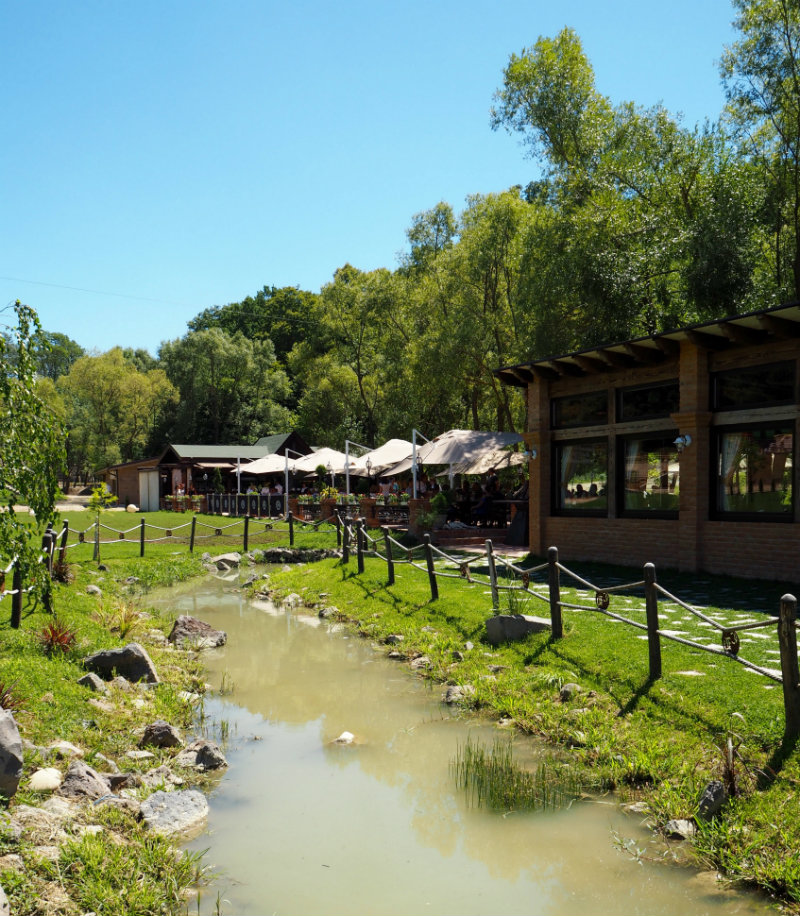 And if you really want to venture further afield, rent a car or take a tour to some of the beautiful castles and rivers of Romania.
Learn a bit of Italian
I thought the Romanian language would be a bit like Russian, but it's actually a Latin-based language that has similarities with French, Spanish and Italian.
In fact, as I listened to locals chatting around me I'd often pick up the odd French or Italian word. And to say thank you in Romania, it's merci (but without the French accent, so basically pronounced mercy).
Relax
I often find that, on a city break, I'll be rushing around trying to see everything, to the point where I'm more exhausted at the end than when I left home.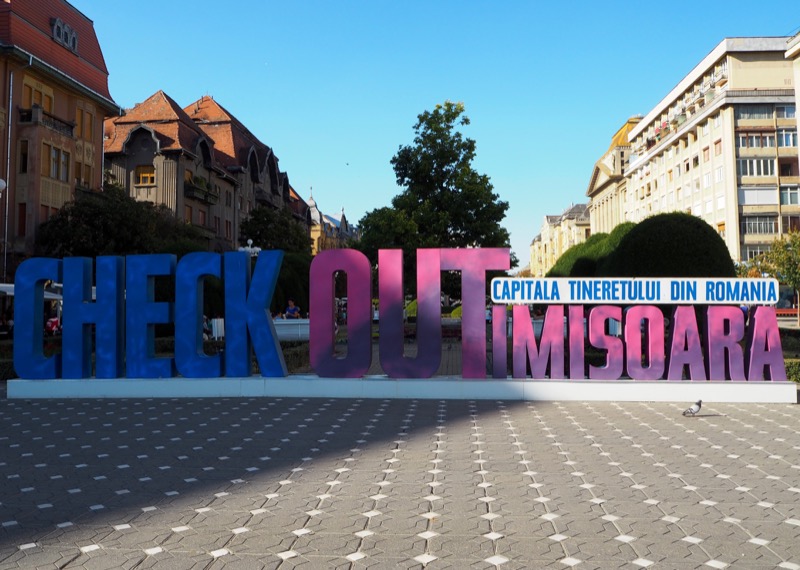 Don't get me wrong – there is plenty to see and do in Timisoara, but many of these involve relaxing at a bar or cafe, or chilling by the pool. It's not exactly a strenuous destination, and that's exactly why I loved it.
In a weekend break, you can see the main sights, check out some local culture, eat and drink well…and still come home relaxed.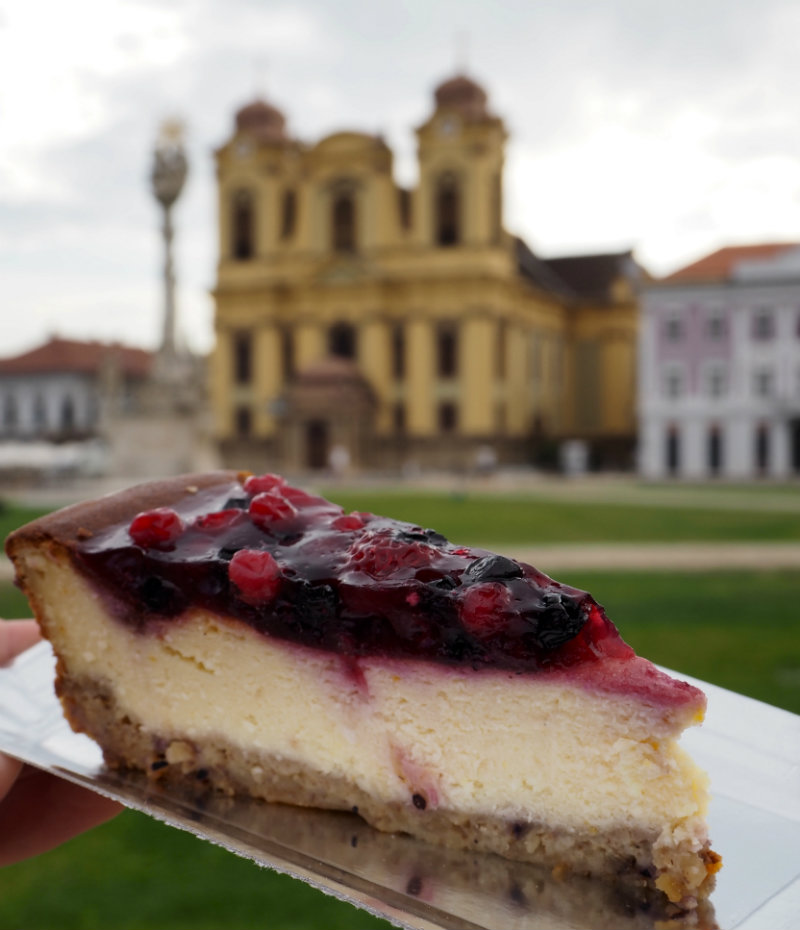 And all of this without breaking the bank!
Have you been to Timisoara? What other tips would you add? 
Pin this for later: