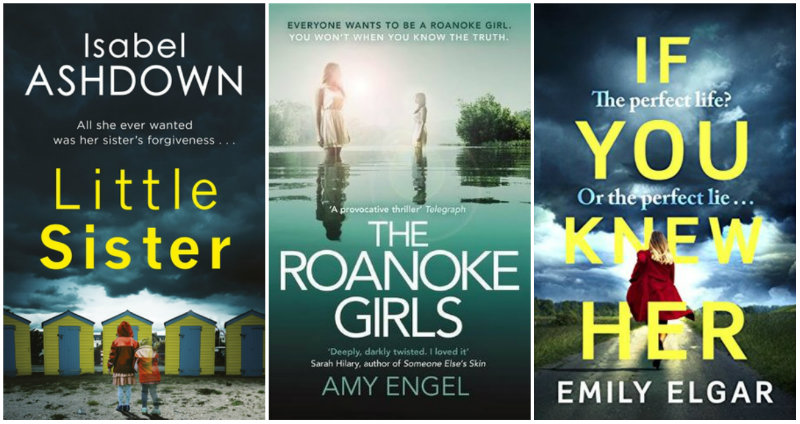 I haven't written a book post for ages!
In fact, it feels like I haven't written much of anything for ages, but don't worry – I haven't disappeared. I've just been working on my second novel, and it's been taking up loads of time. Getting back into writing fiction has been really fun, but it's pretty all-consuming at the moment, so please excuse me as I slow down on the blogging front just a little for a few months.
No matter how busy I am, though, there's always time to read. Whether I'm on a train, a plane, or just lying in bed listening to the rain (because that's apparently how summer 2017 is going down), I am happiest when I have my nose in a good book.
And I've read some great novels over the past few months. From classics, to fabulous translations, to debuts and a book so heavy I swear it gave me a bad neck from carrying it around in my bag, here's what I've been reading lately.
Oh. My. Goodness.
I haven't been this excited about a book since I read Behind Her Eyes, but the moment I picked up The Roanoke Girls, I was hooked.
Perhaps it's because the writing style is really similar to that of my favourite author, Gillian Flynn. And for those of us who are desperately waiting for a new piece of dark, twisted Flynn magic, this book will fill that gaping void in your life. Like Flynn's novels, The Roanoke Girls is set in the middle of nowhere USA, and the sense of place (and stifling humidity) is described to perfection.
It's harrowing, it's shocking, it's gripping, and it's surprisingly emotional. I literally gasped and cried my way through this one, devouring it in 24 hours flat. If you don't read anything else on this list, get The Roanoke Girls. Now. You can thank me later.
My friend Rohin loaned this one to me, saying boldly that it's the best book he's ever read. I was a little skeptical, especially when I saw how chunky the paperback was, but I promised him I'd give it a read, and hefted it home.
The Goldfinch follows the life of Theodore Decker, a thirteen-year-old boy whose future is changed instantly when his mother is killed in a terror attack in a New York City art gallery. I won't give much more away, except to say that the journey you take as a reader with Theo is at times distressing, then hopeful, while all at once being incredibly frustrating and completely engrossing.
Although I was immediately impressed with Tartt's writing style and descriptions, I'll admit that it took me a while to really get into this one. And by a while, I mean at least three quarters through. I think it's because I've been reading so many gripping thrillers lately, that picking up a coming-of-age story felt a little slow and laborious.
Still. I'm glad I pushed through those moments, because I've truly never felt so completely absorbed in a character as I was with Theo, which I suppose makes sense after spending some 800 pages inside his head. I can't say I fell in love with the story itself, but I can absolutely vouch for this being a masterpiece of modern literature.
Oh, and it's being adapted for the big screen, so read it now before the film's released because the book will be a million times better, as it always is.
I met Emily at CrimeFest earlier this year and we hit it off right away. So when I learned that her debut novel, If You Knew Her, was available as an ebook (it's now out in paperback, too), I snapped it up immediately and tore through it in a matter of days.
This psychological thriller is far more than just a whodunnit – it's emotionally charged and shows depth and complexity in its small cast of characters, while keeping you hooked and desperate to learn more.
The story follows Alice, a nurse in a high dependency ward who's desperate to start a family of her own, Frank, one of her patients, who's suffering from locked-in syndrome, and Cassie, a new patient who's struggling to survive after a horrific attack.
Emily really manages to make you care deeply for each of her characters, and it's the sort of book you'll be thinking about for weeks to come – not necessarily due to shocking twists or scenes of horror, but because Frank, Alice and Cassie will stay with you in touching and unexpected ways.
If you love a plot that leaves you questioning everyone – including your own assumptions – then add Little Sister to your reading list immediately.
What starts off as a story of a missing child soon descends into a tangle of lies and confessions, truth and deceit, along with a healthy dose of family dysfunction. There's a very clever twist in the mix, too – I definitely didn't see it coming, and was impressed by Isabel Ashdown's ability to use my own preconceptions against me.
The story takes place on the Isle of Wight, a destination I'm yet to visit, but the sense of place is fantastic – enough to make me want to book a trip there (although possibly not in the middle of winter)!
Little Sister is a gripping portrayal of family secrets, betrayals and a resounding sense that we definitely can't trust anyone – not even those who are closest to us!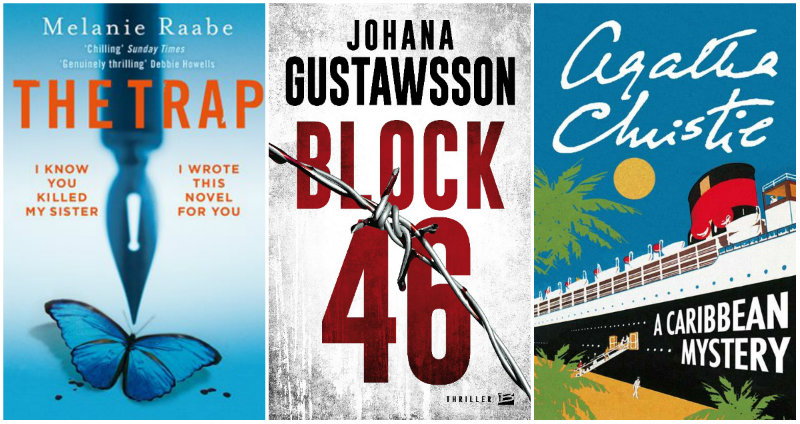 This was my first ever Agatha Christie!
While most other crime writers I've spoken to grew up on a diet of Miss Marple and Stephen King, I was getting my hands on every Sweet Valley High and Babysitter's Club book my local library had on its shelves.
So I'm making up for lost time now (do let me know your favourite classic and I'll add it to my list).
I can see why this genre is called cosy crime – it was all a bit cute and tame for my taste, but I did absolutely love Miss Marple, and some of her incredibly dry, witty and downright feminist comments. I also enjoyed the somewhat archaic language, and I was (very immaturely) tickled by descriptions of Miss Marple by other characters as an 'old pussy'. I am an adult, I swear!
This wasn't my favourite read of the summer, but I'm glad I now have a Christie in my have read pile, along with all those Francine Pascal classics.
I heard about this novel at CrimeFest and immediately added it to my to read pile, as the concept intrigued me. I knew it was a modern murder mystery that was somehow intertwined with events that took place during the Second World War, but aside from that, I had no idea what to expect.
The story is set between Hampstead Heath in London and Falkenberg in Sweden, and follows Alexis Castells, a friend of murder victim Linnea Blix, as she tries to solve the case along with profiler Emily Roy.
I loved that Block 46 so vividly weaves history into fiction, and it was the scenes set in Buchenwald Concentration Camp that had me absolutely hooked. There's a really great twist in there, as well as plenty of fantastic interaction between Castells and Roy, which I can't wait to see more of in the next instalment of this series.
There were a few occasions when I wasn't sure how accurate the translation was – the book was originally written in French – but the plot was so engaging that it hardly mattered. If you love historical fiction or a good old Nordic Noir tale, get stuck into Block 46, but be warned: it's not for the faint-hearted!
Another CrimeFest discovery, the premise of The Trap pulled me in immediately, and I downloaded it to my Kindle there and then.
The story follows Linda, a reclusive bestselling author who hasn't left her house since she witnessed the murder of her sister around 12 years ago.
When she sees the monster who murdered her sister reporting the news on TV one day, she decides to to lure him to her so she can get a confession and put and end to the crippling anxiety that's kept her in solitude for so long. The trap: she writes a crime novel, in which she describes in perfect detail her sister's murder.
The concept is so simple, but it's such a page-turner, and there are plenty of twists and turns to keep you guessing along the way.
There are a number of moments throughout The Trap when the reader will think they have everything figured out, but I promise you, all is not what it seems!
---
Phew. So there you have it! I've been busy, and I'm currently reading a few more books that I can't wait to review soon. But in the meantime, I want to hear from you: what have been your favourite reads of summer 2017?
Pin this for later: 
Want to see more posts like this?
Follow me on:
Follow