I recently wrote about my unexpected plunge into the world of ethical fashion, and I've got to admit, it's sparked something in me.
The more I research, and the more I consider the garments I'm stepping into each day, the more excited I get about the concept of an ethical wardrobe. And the more determined I am to plan mine.
My dream wardrobe is this: a collection of clothes where every single piece is beautiful, useful, and produced in such a way that it values human life and wellbeing over profit, and strives to have a positive or, at the very least, neutral effect on the environment.
I'll admit that's a bit of a mouthful, but I'm genuinely really excited about the journey towards reaching this dream wardrobe.
In the past few weeks, the reactions to this goal have been varied. A few people have told me it's impossible to have a truly ethical wardrobe, someone explained that it's unaffordable to achieve, and others have suggested that I won't find anything nice to wear within these parameters. Although I completely understand where these reactions come from, I disagree.
Because here's the thing. I'm not going to do everything all at once, and you don't have to, either.
This isn't about throwing out everything I own (because that would, in itself, be unethical) and stocking up on shapeless dresses.
It's about taking small steps. And being conscious of every purchase I make, filtering it through the lens of what I want my dream wardrobe to look like in years to come.
So if you're interested in creating an ethical wardrobe, but you're not sure how to start, here are the steps I'm going to take to create mine – and how you can, too.
How to plan an ethical wardrobe
Step 1: define what ethical means to you
'Ethical' is a bit of a hazy concept, as it can mean different things to different people.
For some, it means that no animal products are used in production of garments and accessories.
For others, it can mean that all workers, at all stages of the supply chain, are paid fairly and offered workplace safety and security.
Environmental factors might be the number one concern for you. Or it could be another issue entirely.
I'm looking for a combination of human rights assurances and environmental responsibility in the clothes I'm buying. You might value another combination of issues, but whatever it is, make sure you know what ethical means to you before you start this journey.
Step 2: take a shopping break
The most ethical kind of shopping is, well, doing less of it.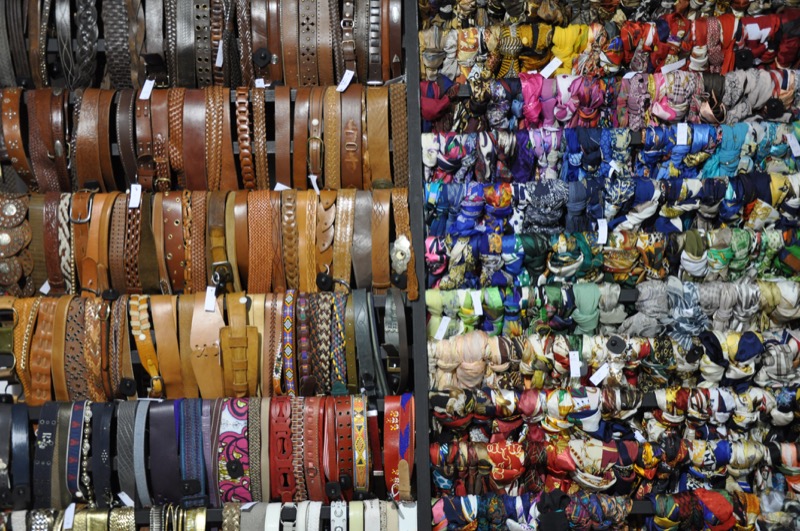 Fast fashion is doing far more damage than I ever realised, and the logical antithesis to this is slow fashion. Shopping less.
If that sounds like a horrific concept to you, I'd love to suggest a couple of documentaries that might help illustrate why it's so important that we change the culture of fast fashion. The first one is The True Cost, which you can find on Netflix. The second one is Minimalism: A Documentary About the Important Things (also on Netflix).
I realise I've mentioned that particular one a number of times, but that's just because it impacted me so much. It's what sparked this whole journey for me.
Anyway, back to the topic. When we take a break from shopping, it achieves a few things. Firstly, it breaks our addiction to shopping and retail 'therapy' (hint: it's not actually making any of us feel better in the long term). Secondly, it helps us to really look at what's already in our wardrobe and discover what we genuinely love and what we don't. And thirdly, it saves money, which is never a bad thing.
Don't think you can survive off what you already have? I'll bet you can – but just in case you don't believe me, check out this blog, or this one, for inspiration. Try a Project 333 challenge. Shop your own wardrobe.
Take a break.
Step 3: identify the items you need
By dialling back the shopping, you'll get to know your wardrobe much better.
When you're not sure what to wear, rather than heading straight for the shops (or that website you know will deliver tomorrow), you'll have to get creative. I love doing this, as it helps me to really appreciate what I have, as well as identifying what items I genuinely need (as opposed to the things I think I need, but actually don't).
It's easy to get sucked in by sales or tempted by what you see your favourite bloggers wearing on Instagram, but it's easier to resist the pull of fast fashion when you know you don't actually need that item.
I haven't shopped for a while now (although I did buy a jumper with a gift voucher my Mum gave me, and I treated myself to a leather jacket when I got my book deal), and the list of things I actually need is pretty small. Some sturdy winter boots (mine are falling apart), a long and very warm winter coat, and a button-down shirt (that doesn't crease easily, as I'm too lazy to iron most of the time).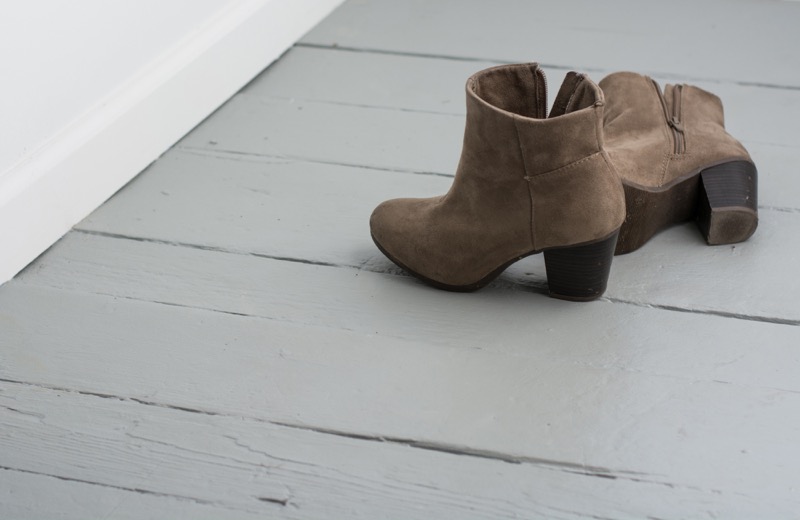 That's it. For now. As the weather gets cooler, I might identify some more things I'm missing. Your list might be shorter. It might be longer. And that's totally fine. But know that you know what you need, it's time to begin step 4.
Step 4: research
Oh, you thought I was going to say shopping, didn't you?!
Not so fast.
Those shops you usually hit…do you know whether they're really, truly ethical? Many of the big name high street brands are trying to market themselves as sustainable and ethical, but their actual practices are kinda shady.
For me, that's a huge red flag. If a brand can't explicitly say how all of their factory workers are treated, or how they dispose of chemicals, or how they minimise waste and environmental impact, it tells me they have something to hide (or they just don't know).
Brands who are doing the right thing – really doing the right thing – are shouting about it. Here are a few of my favourites, but stay tuned as I discover more over the coming months.
Most ethical brands charge more than, say, H&M or Primark – for fairly obvious reasons – but that can sometimes put people off shopping ethically. I get it. I'm not keen on spending hundreds on an item I know I can get for £20 elsewhere. So how can we build an ethical wardrobe on a budget?
Firstly, have you considered how much you'll save by not impulse-buying? The more costly items from ethical brands, bought less frequently, might end up costing less than what you'd usually spend on things you don't need.
But there's a second option, too. Buying second-hand is even better than buying new – you're saving an item from going into landfill, and no extra resources are being put into producing it. Check out your local charity shops, try eBay, or download apps like Depop to find really great pre-loved fashion.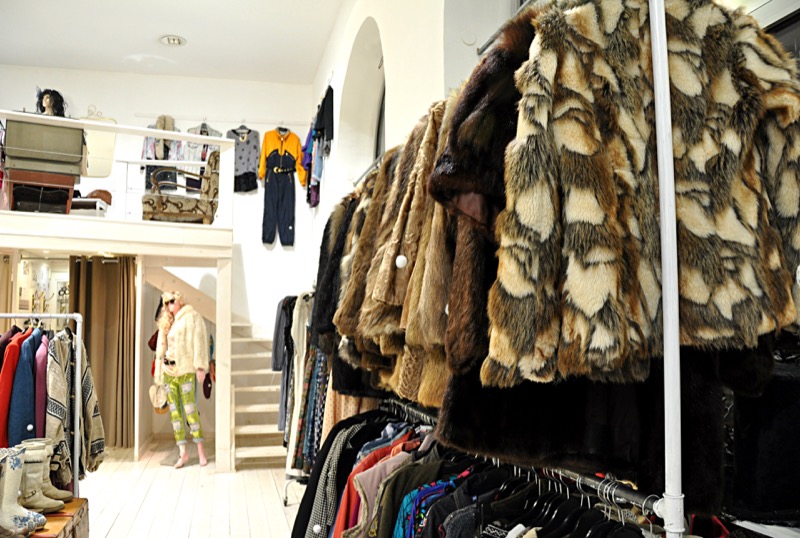 Step 5: go slow
Planning an ethical wardrobe isn't a race. There's no hurry. In fact, bucking the trend for fast fashion means embracing exactly the opposite.
Your wardrobe won't get an overnight overhaul, and that's OK.
But by slowing down, appreciating what you have, making thoughtful purchases and taking care of what's already in your wardrobe, you'll be making huge leaps towards an entirely ethical wardrobe.
I can't wait till the day when I can feel good about every item I wear, knowing who made it, and knowing that I only bought it because I absolutely fell in love with it.
But until then, I hope you'll join me as I learn more about a truly ethical wardrobe, and how I can achieve it!
---
Are you working towards an ethical wardrobe? Do you have any questions about any of the steps above? Share your tips (and any other great documentaries) and ask any questions in the comments below. 
Pin this for later: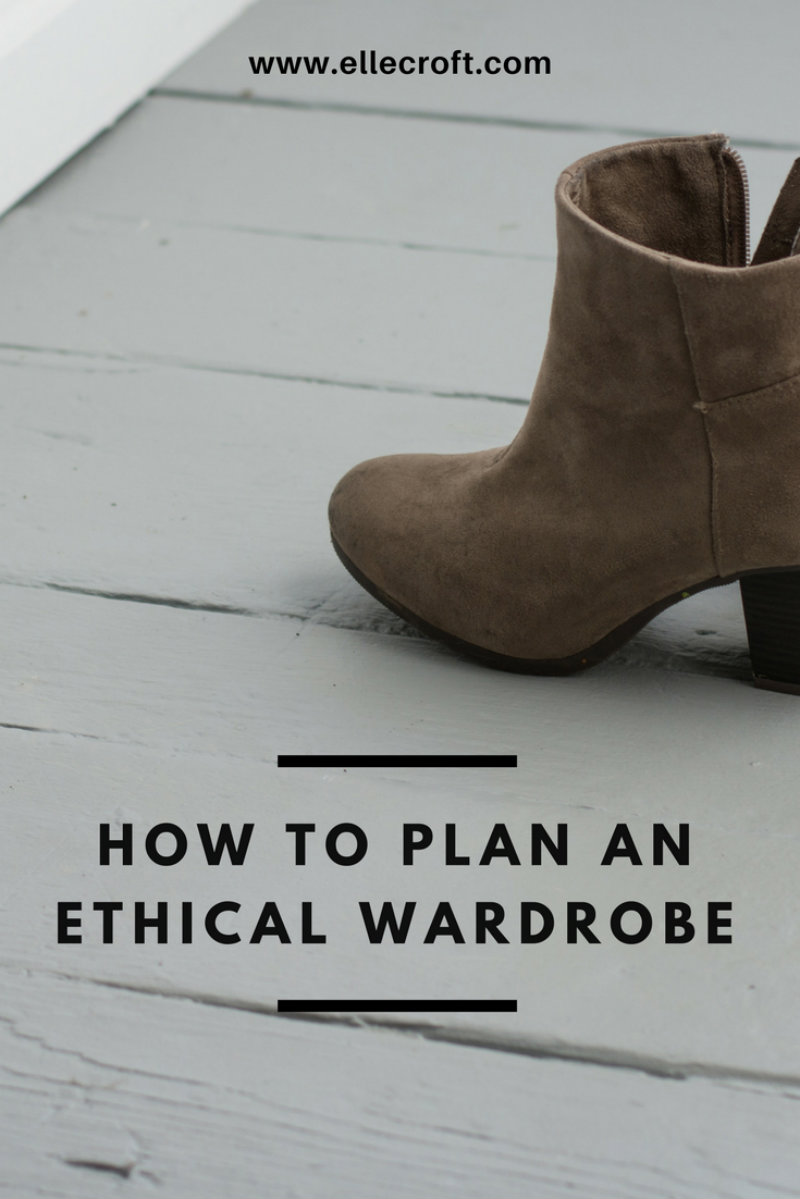 Want to see more posts like this?
Follow me on:
Follow