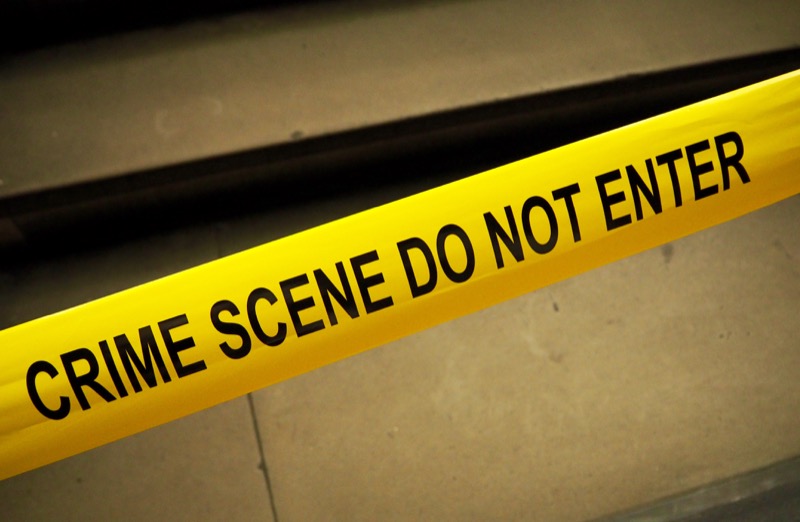 "Maggots, blood or intelligence?"
This was the question my friend Sarah and I were greeted with when we walked into the Natural History Museum's jaw-dropping Hintze Hall last night. Perhaps it was because Hope the Blue Whale was illuminated in an eerie red glow, but Sarah and I looked at each other for a second before nodding and saying in unison:
"Blood."
We were there for Crime Scene Live, an interactive crime-solving event designed for those who – like me – are obsessed with crime-fighting and all that goes into solving a murder. It's also for people who just want a laugh, because it really is a lot of fun, too!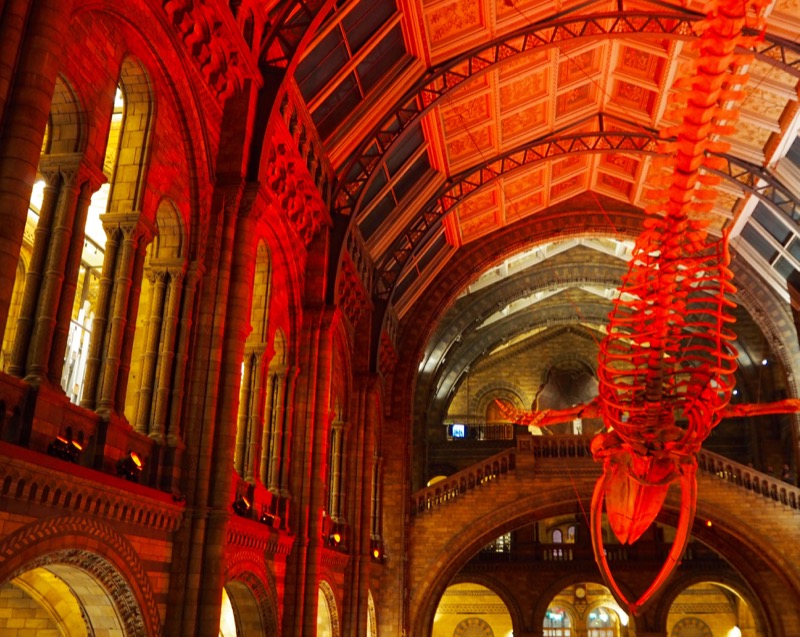 But before I share the details of my evening, I must warn you that this post contains spoilers.
I won't tell you specifics of the case, or give away key evidence, but some of the photos do contain details that could give you clues. Half the fun of this event is discovering everything as it unfolds, so if you're planning on attending Crime Scene Live, don't look too closely!
Crime Scene Live at the Natural History Museum
Walking in, I'll admit that I felt smugly confident that I had what it took to solve whatever mystery the Natural History Museum was going to throw at me.
I write crime, after all, which means I spend a lot of my days Googling things like 'what does blood spatter look like?' or 'Police procedures'. Side note: I really hope my search history is never investigated, because I'd come out of that looking super creepy.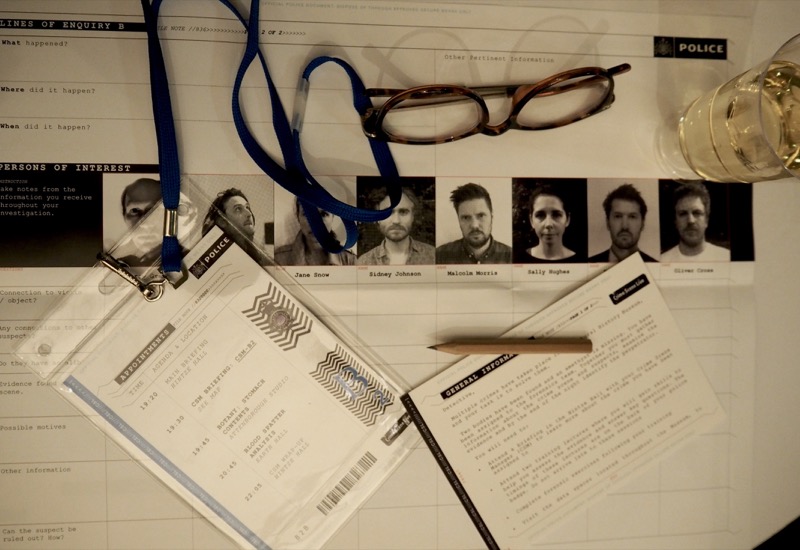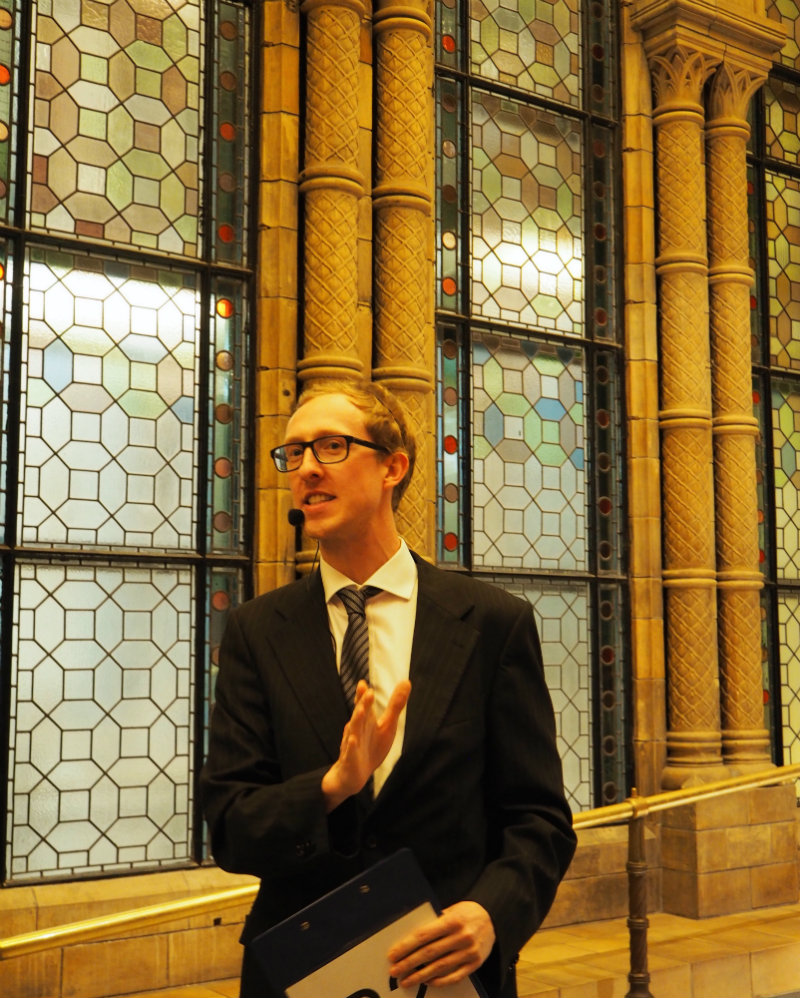 As there were so many of us taking part (I'd guess that around 150-200 detectives showed up), we were split into different groups according to which sciences we'd be using in our investigation: maggots, blood or intelligence. Then we were handed a briefing pack which included a map, a list of suspects, a pencil and a lanyard that included our timetable.
After a quick drink at the bar (free, thanks to a token we received on arrival), we hurried to our briefing and were given the lay of the land.
The crime was this: two bodies had been found at the Natural History Museum, two staff members were missing, and a priceless gem was gone. We had around two and a half hours in which to gather and analyse evidence and report back with a theory. Our group was tasked with solving just one of the murders – the other, and whereabouts of the gem, were left to the remaining groups.
Investigating the Crime
Various areas around the museum were important to the investigation, and we could explore these at our leisure. There was a listening zone, where we could hear recordings of police interviews, a discovery zone, where we could use a QR code reader to see snippets of important evidence, and – most fun of all – the lecture theatres!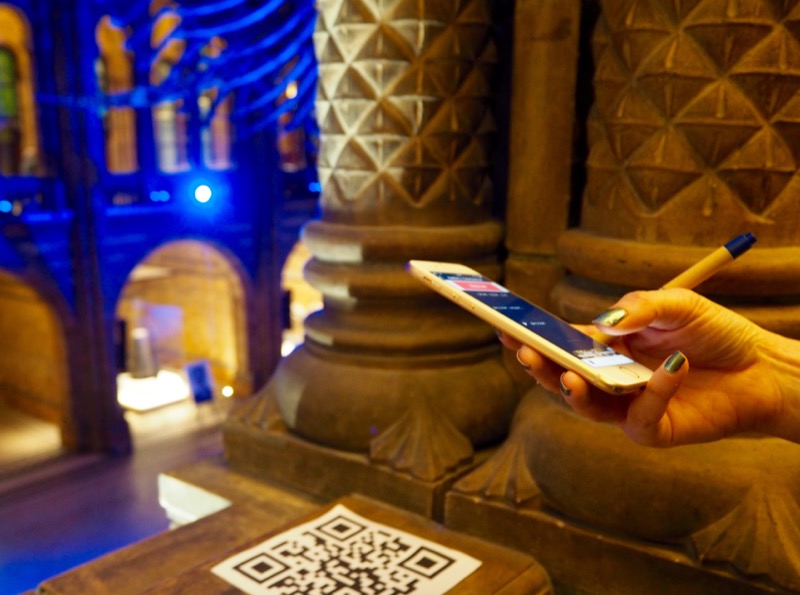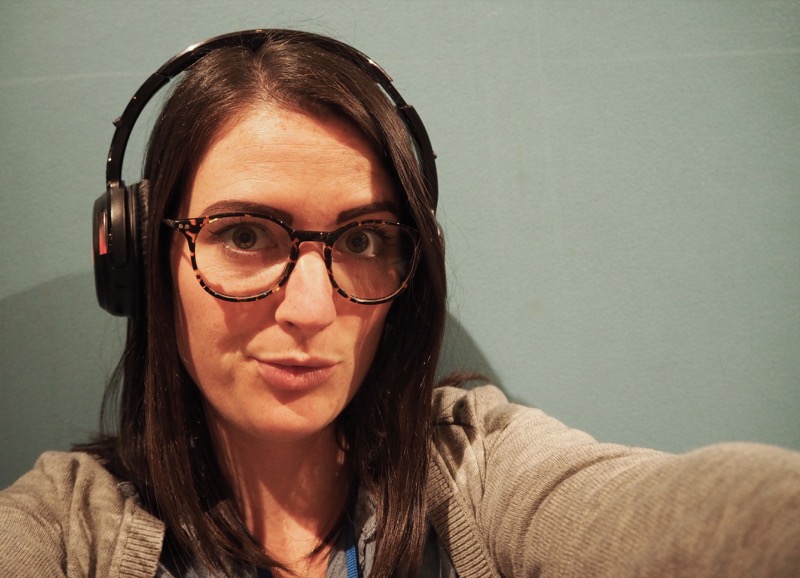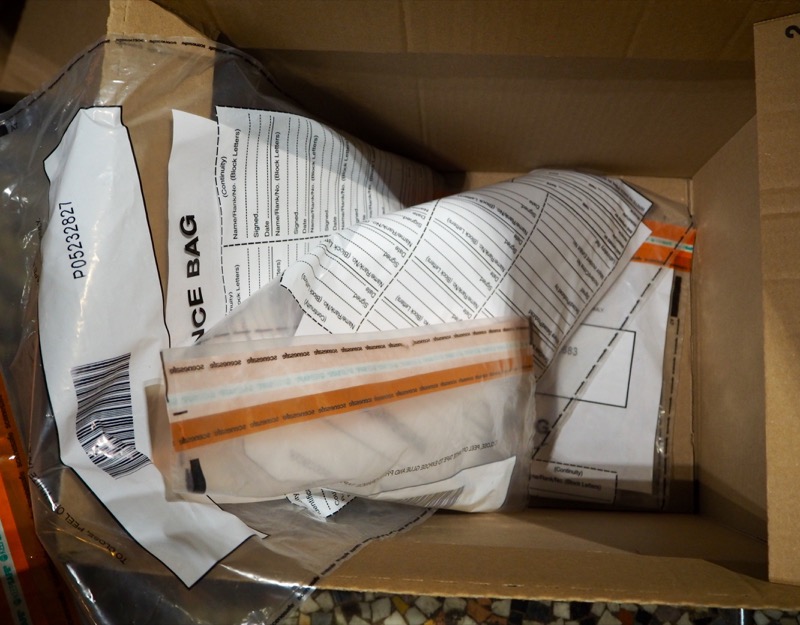 Our group had to attend two seminars: one on identifying stomach contents, and another on blood spatter.
As a massive Dexter fan, I was definitely more excited about the latter.
I mean, we got to wear those full body white suits with hoods, and blue foot covers…and then we got to throw some blood around to learn about the patterns it made. If that's not your idea of a great Monday night, then I don't know what is.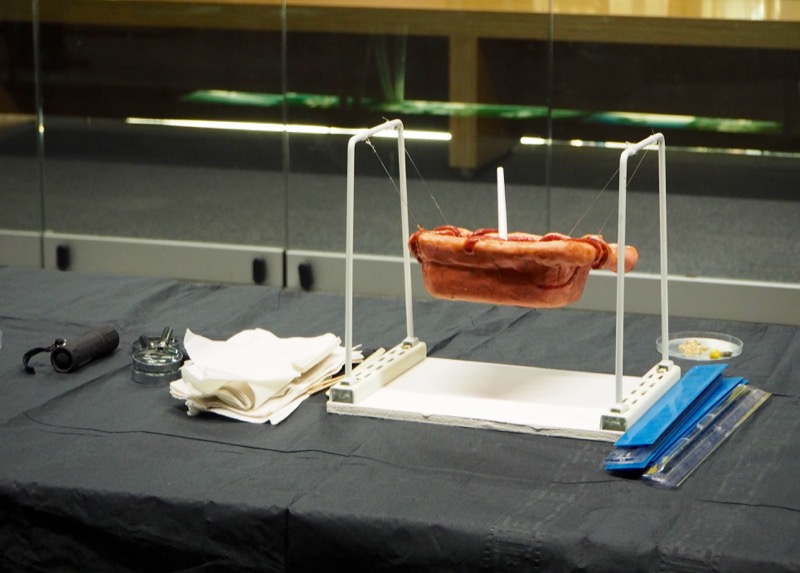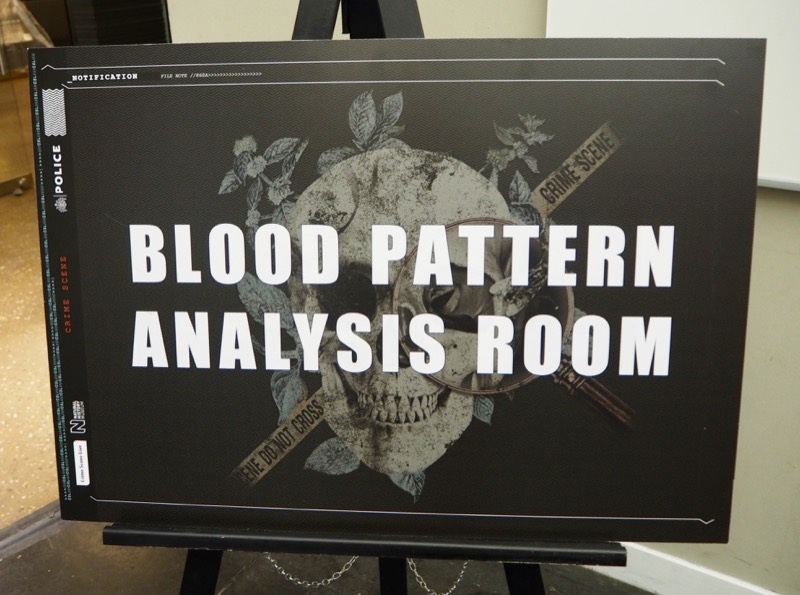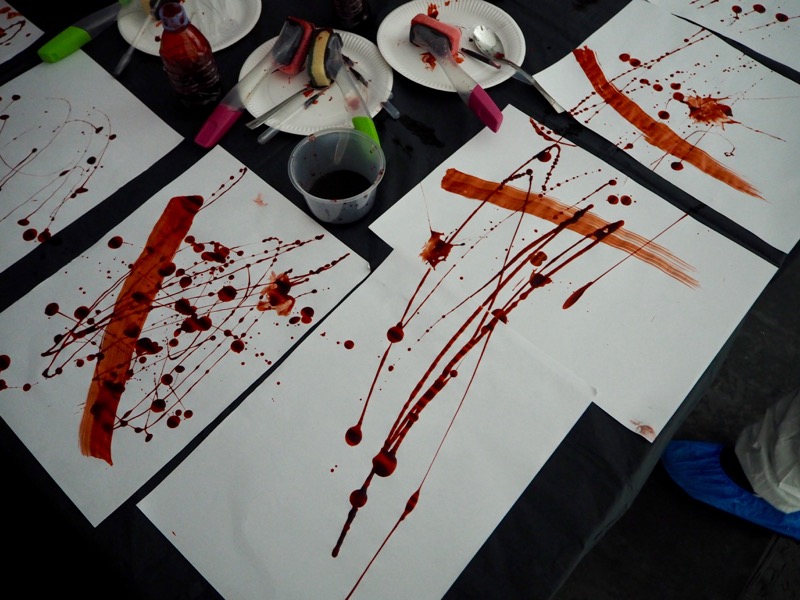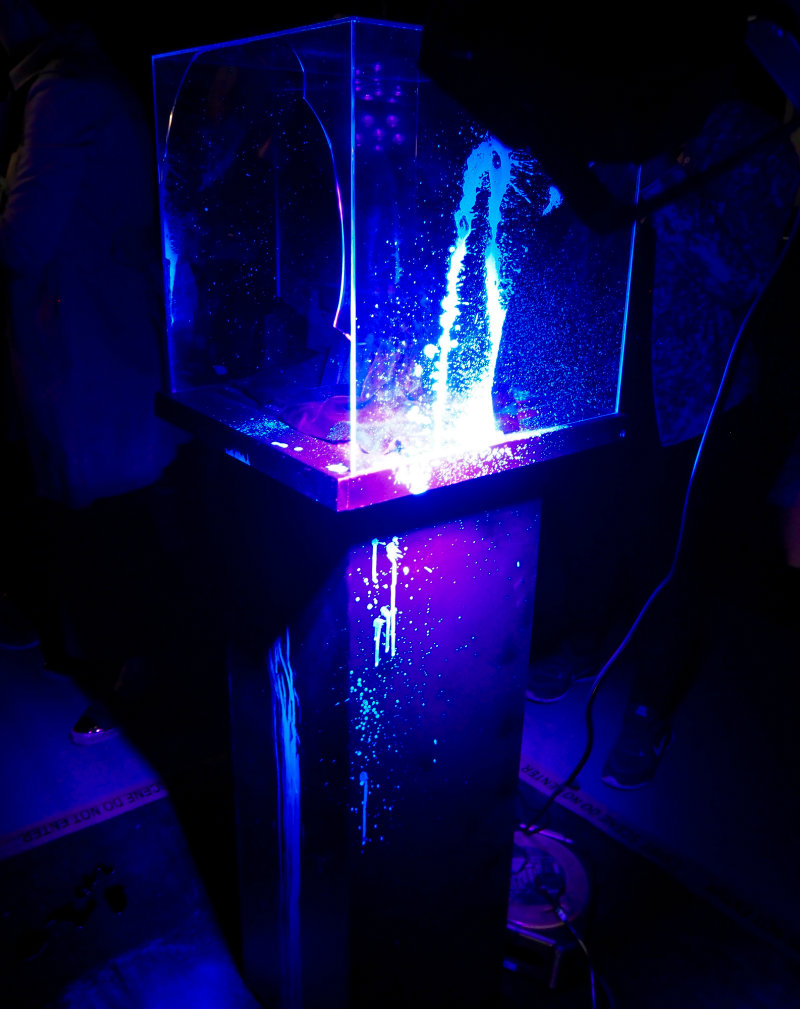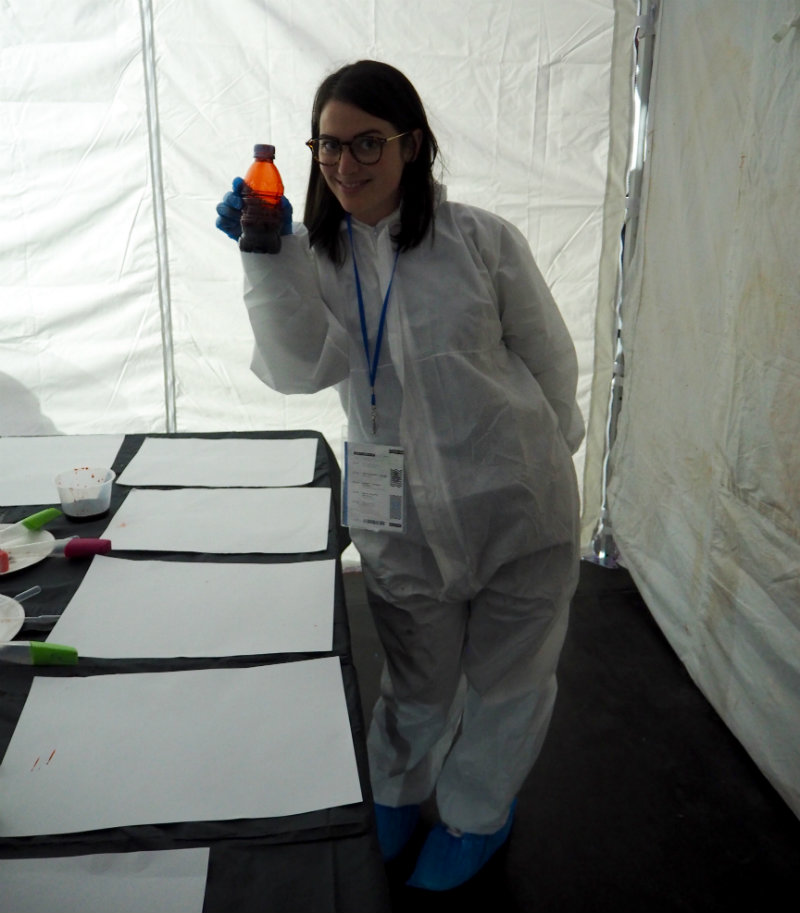 Seriously though, I am a normal person, despite my browser history. And the above photo. I promise.
The cool thing about our seminars was that they were run by real experts: Natural History Museum employees who also assist in real murder investigations. I never realised that the museum is home to working laboratories and research centres, so it was fascinating to get to pick the brains of some of the people who work behind the scenes.
Throughout the evening, we could rummage through evidence boxes for each of the suspects, take blood samples and get DNA 'tested', and generally wander around the museum without anyone else in it, which was pretty spectacular! Grace the Blue Whale was lit up in various colours, which gave Hintze Hall an atmospheric – albeit slightly creepy – glow.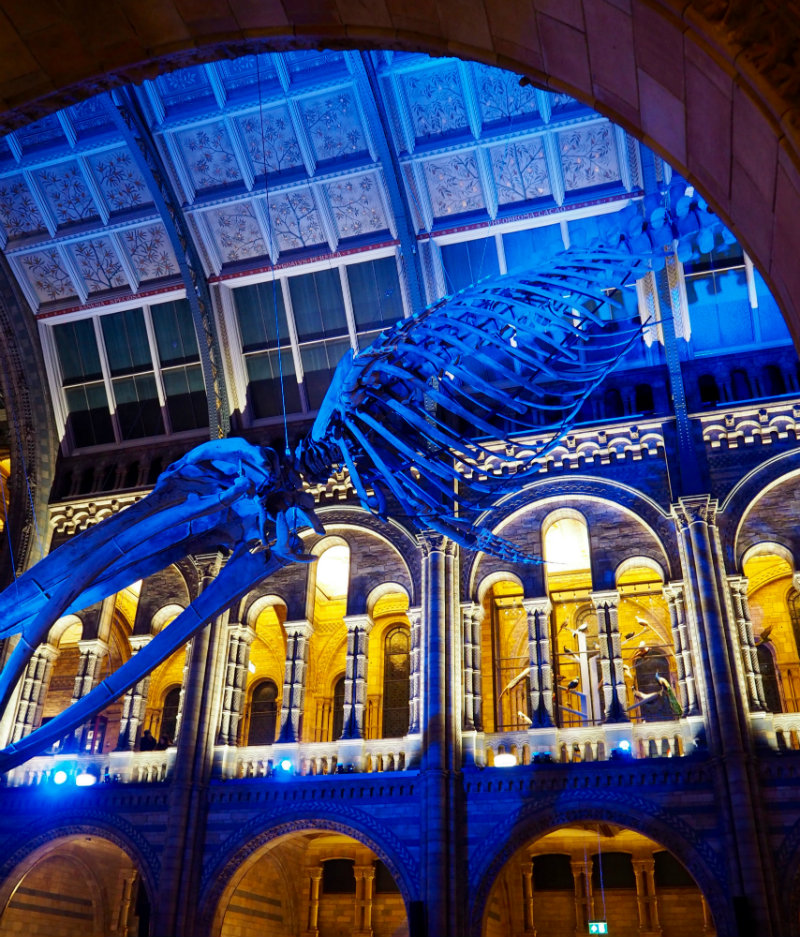 Solving the Crime
With each new piece of evidence we uncovered, my initial cockiness faded just a little until, towards the end of the investigation I was convinced that I knew less than when I'd started.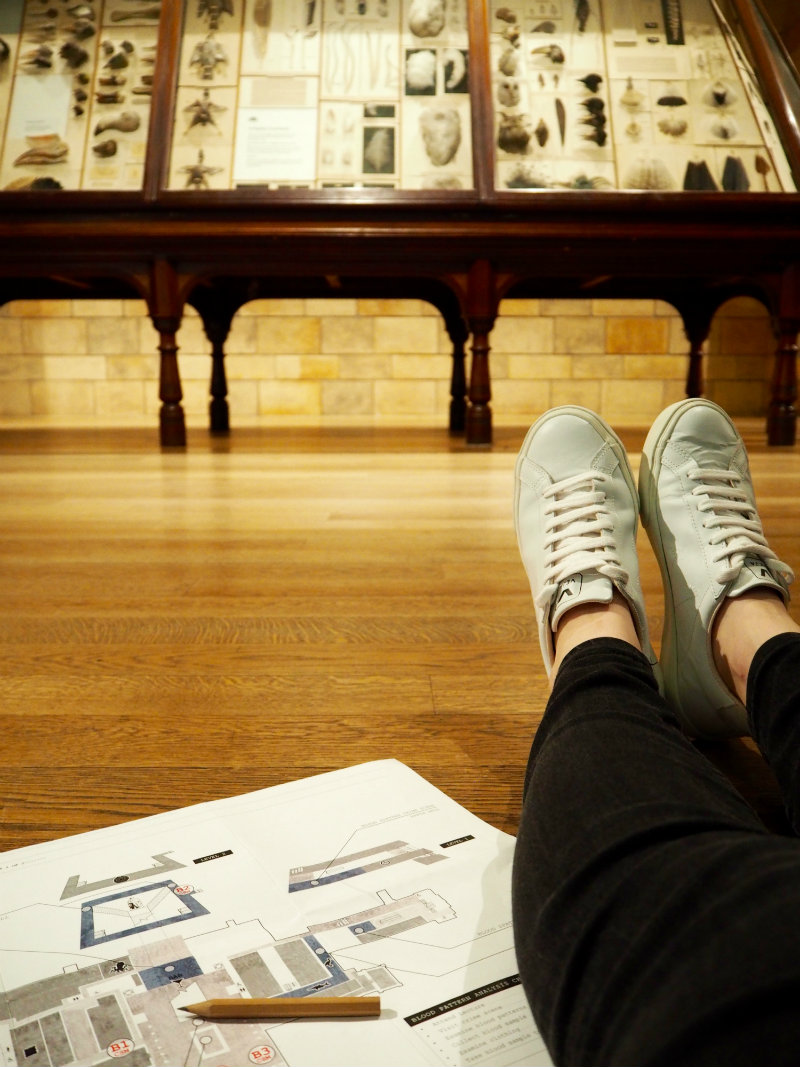 There were missing chunks of vital information, confusing dates and times, and so many snippets of incriminating evidence that it seemed like everyone was a suspect.
But when we all gathered in our groups at the end of the night to discuss what we'd learned, the facts began to shift into focus. Some detectives had discovered different clues to the ones we'd found (and vice versa, although mostly we'd just missed the vital bits), and when we had the chance to chat it through, it began to make a bit more sense.
The lead detective then called us all together to explain what each group had discovered. It was only then that things began to look even more clear, so we were given a few minutes to look at all of the information we now had, and accuse one suspect.
I'm happy to report that I guessed correctly, although it wasn't until the whole crime was reenacted that the full series of events made sense.
But that was the beauty of Crime Scene Live – they didn't offer us an easy, open-and-shut case that we could solve within a few hours. Only with multiple people working on different angles could we identify all of the right information. And even then, parts of the story were unclear to most of us.
The whole evening was brilliant. The actors played their parts incredibly well, the experts offered fascinating insights into the world of forensic science, and I laughed far more than is appropriate during a murder investigation.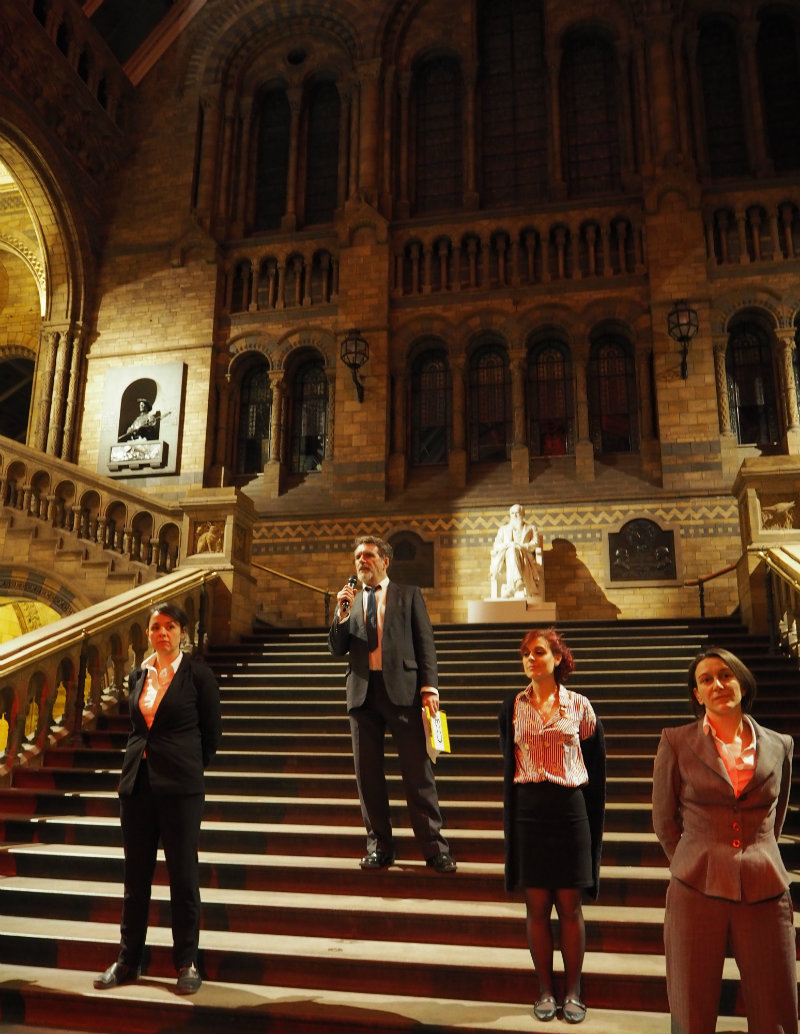 Tickets for Crime Scene Live are £60 (there are still some dates available in January and February), which is a little on the steep side, honestly. It's not something you'd do if you weren't keen on solving crimes or forensic science. But if you think of it like a Secret Cinema style extravaganza – an experience you'd never usually have, rather than an event – then the cost feels a lot more reasonable.
It's definitely one for a special occasion. Or, if you're properly into forensics and detective work, it's the perfect activity for an otherwise uneventful cold Monday night in London!
You might also like: Murder Mystery Experiences in London
Would you take part in Crime Scene Live?
Thanks so much to the Natural History Museum for providing a free ticket for myself and a friend so I could review the experience. My review is, as always, completely honest.
Want to see more posts like this?
Follow me on:
Follow