Poutine is a difficult dish to explain.
I mean, it's easy enough to describe: fries topped with cheese curds and covered in gravy. But this is where the problem lies. Brits will say things like, 'oh, so cheesy chips then?'
And yes, they're kinda like cheesy chips. But they're SO much more.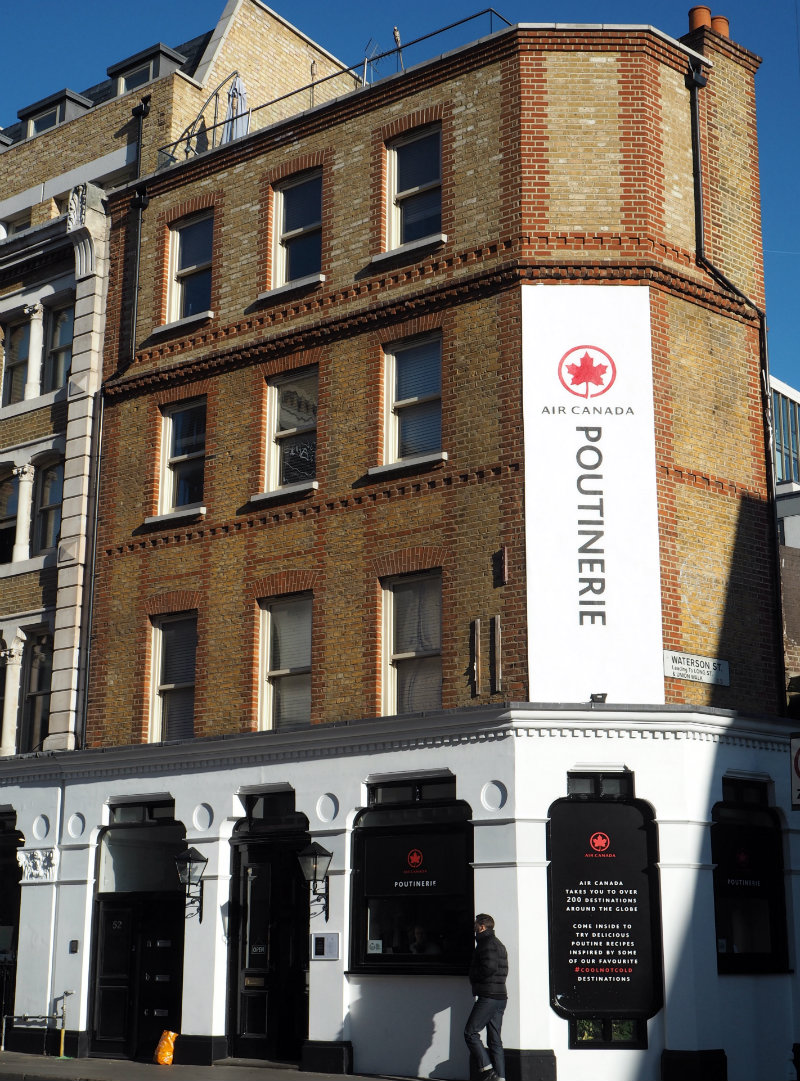 Originally invented in Québec, this Canadian dish was once reserved for pubs and hockey arenas, but is now found in restaurants, bars, mountaintop cafes and street food markets all over Canada. It's still served in pubs and hockey arenas, too.
The original recipe includes cheese curds, which I've rarely seen outside of Canada, but which make the dish so much different to just cheesy chips. Cheese curds are tangy and squeaky, which sounds gross but it adds the texture and flavour that a plate of fries and gravy so desperately needs.
I haven't eaten poutine in years. In fact, I've never seen poutine in London…until this week!
Poutine in London at the Air Canada Poutinerie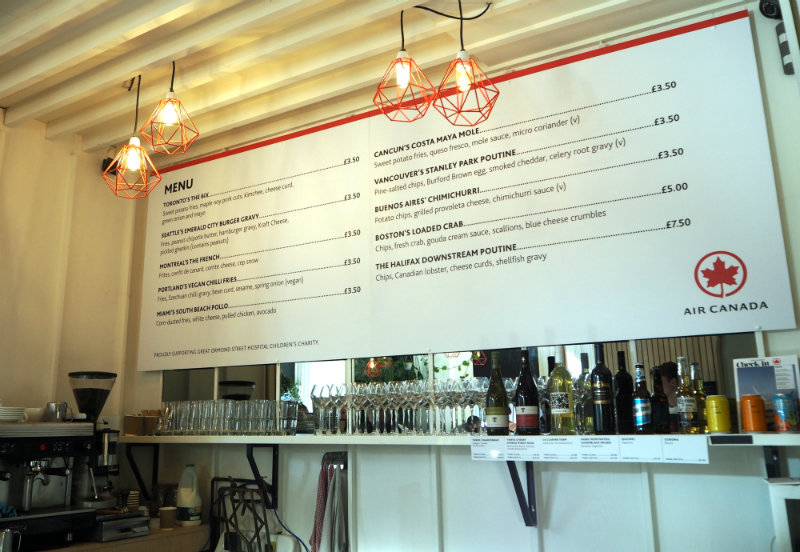 Air Canada wanted to showcase the destinations you can fly to with them this winter, and to do this they've opened a pop-up Poutinerie that serves 10 different flavours of poutine, inspired by the destinations the airline can whisk you away to.
I visited this limited-time restaurant and bar in Shoreditch yesterday for lunch to see if their poutine lived up to the real deal.
The space itself is really bright (at lunchtime, anyway) and includes a small dining room on street level, a basement dining area with a virtual reality experience (more on that later) and a wine and beer shop at the back, which I never quite figured out, but that's beside the point.
I took a seat downstairs, and panicked when I read the menu, because how on earth do you decide between ten equally delicious-sounding versions of poutine?
The answer is that you don't pick just one. I ordered a Coke, a Montréal's The French and a Boston's Loaded Crab and while I waited for those to arrive, I had a play around with the virtual reality experience.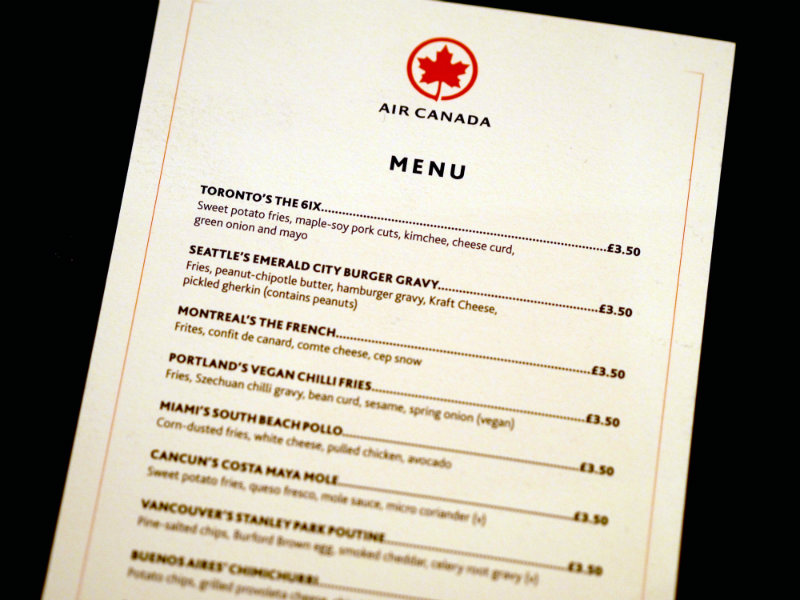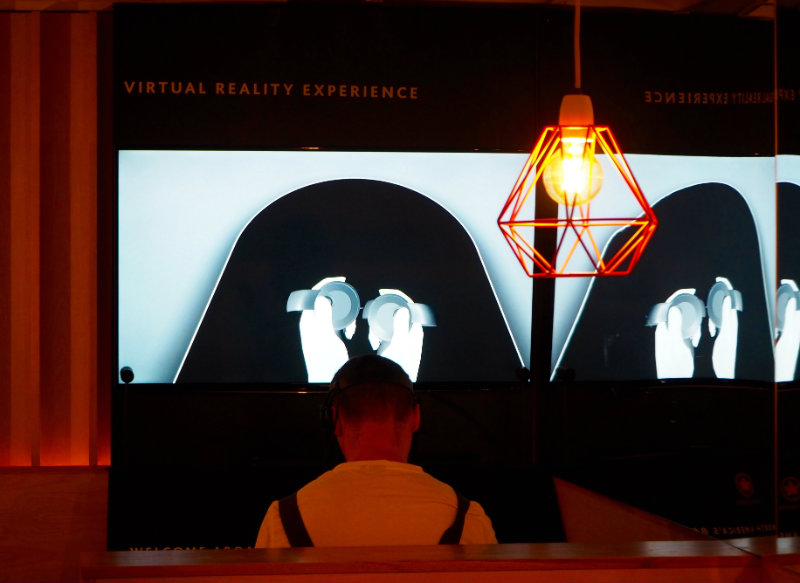 Designed to show you what it's really like to fly with Air Canada, the experience is pretty cool: you have the classic VR headset, but you also get handheld controllers so you can do things like load your luggage, spin a globe to pick your destination and enjoy your in-flight meal (unless, like me, you're super uncoordinated and drop everything on the floor…oops!).
I tested out the business class experience (because let's face it, that'll probably only happen in a virtual world), and then ended the fun by throwing snowballs around a Canadian scene lit by the dancing northern lights. Pretty cool.
And then it was time to try what I had really come for: the poutine!
The poutine!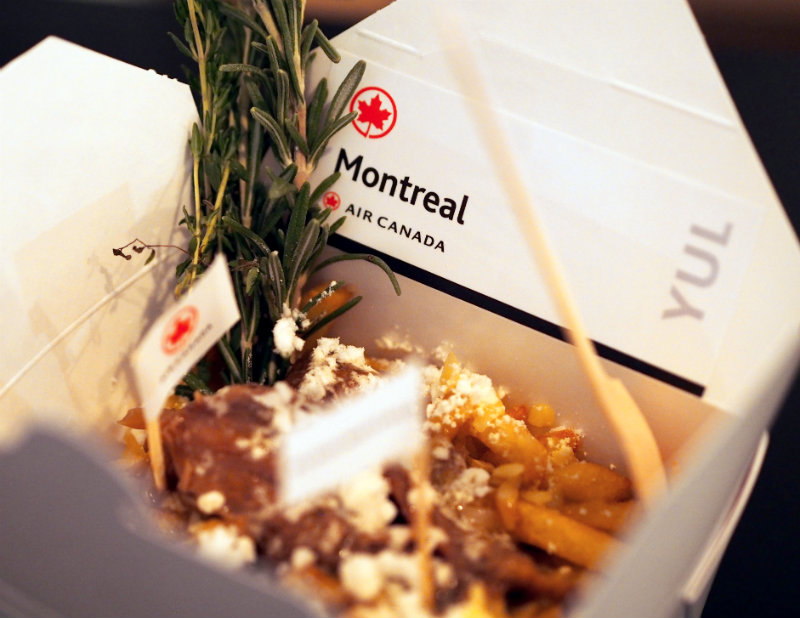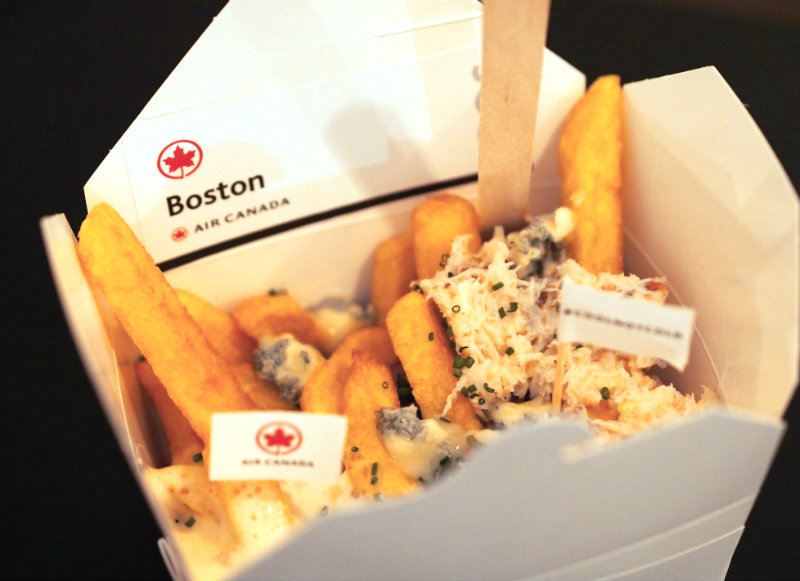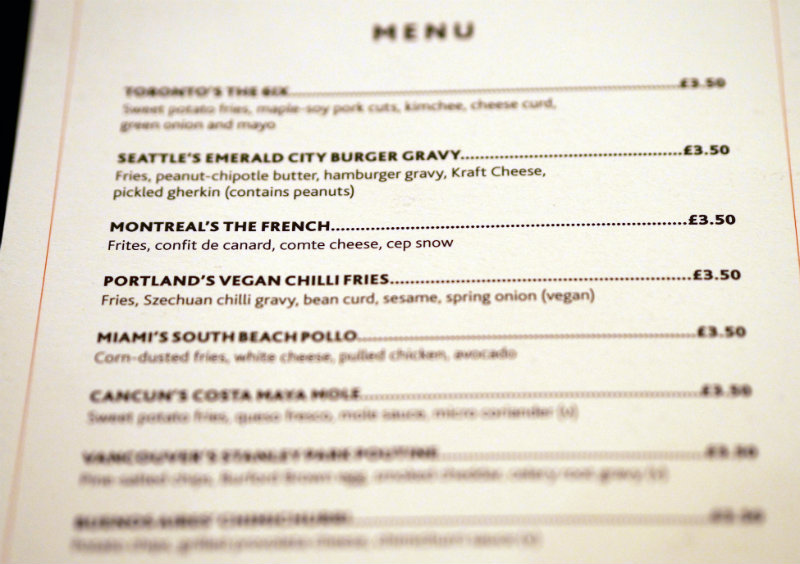 The Boston poutine was loaded with crab and blue cheese (YUM) and was packed with flavour, although the chips were a bit too thick (a.k.a. British) for my taste. The Montréal, on the other hand, was perfection. Topped with confit duck and Comté cheese, and featuring super skinny, crispy fries, it tasted almost exactly like the one I ate when I visited Québec a few years ago.
Très delicious.
I wish I could have tried all of the flavours, and luckily for me, there are still a few days left to go stuff my face in the name of nostalgia.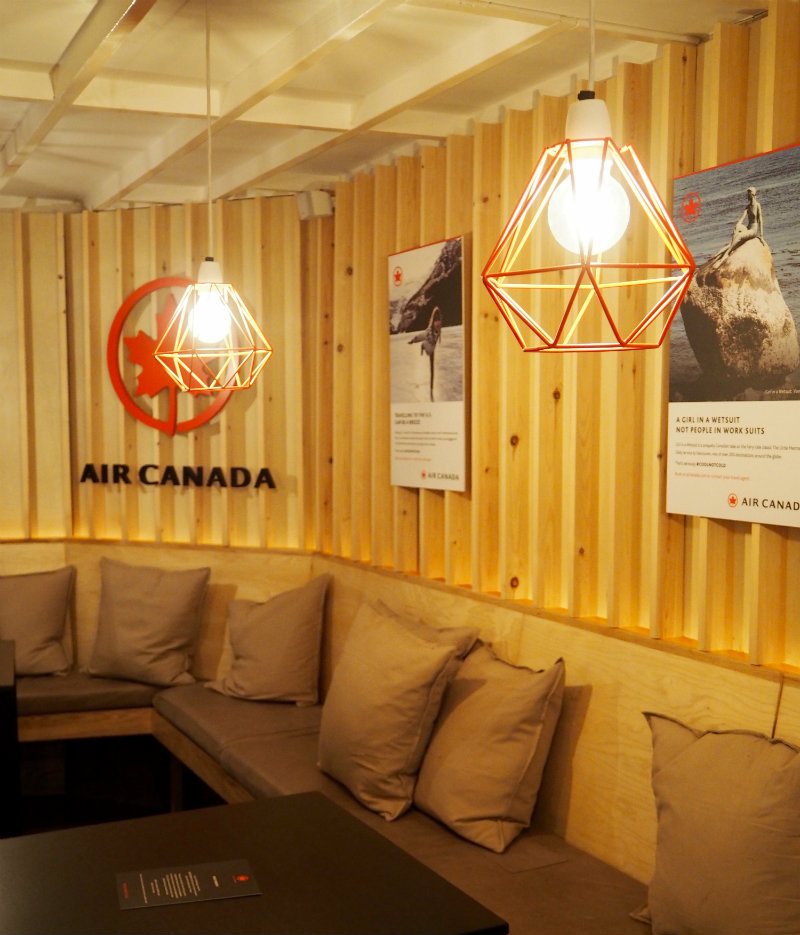 The price is also amazing – all but two are priced at £3.50 (the Boston crab is £5 and the Halifax lobster is £7.50), with all proceeds going to the incredible Great Ormond Street Hospital Children's Charity.
There's seriously no reason not to visit. So what are you waiting for?
Visit the pop-up Poutinerie to try poutine in London:
56 Kingsland Road, Shoreditch, until Saturday 11th November.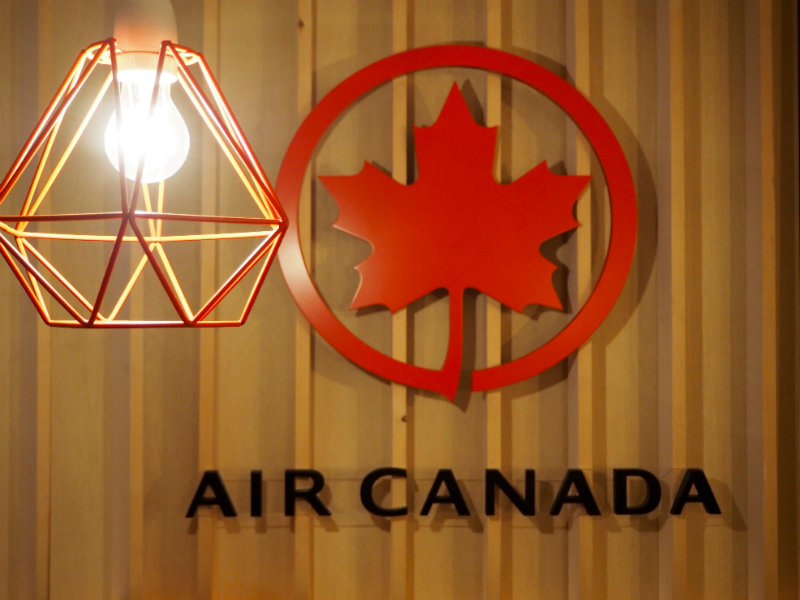 Any purchaser of Poutine is also in with the chance of winning Air Canada flights. Two flights are on offer every day to any destination Air Canada flies to within its network of over 200 #CoolNotCold destinations on six continents. All guests need to do is post a picture of their Poutine from the pop-up on Instagram with the hashtag #CoolNotCold, tagging @aircanada.
Please note: I was invited to dine at Air Canada's Poutinerie and my meal was complimentary. But that hasn't changed my opinion in any way!
Want to see more posts like this?
Follow me on:
Follow