My hometown of Adelaide is the kind of place where it's incredibly difficult to get around without a car.
I tried, for a while, but I quickly grew tired of waiting for half an hour for a bus that'd take me in the opposite direction to my destination, just to get a connecting bus to take me to where I actually wanted to go.
In the end, I started relying on a neighbour who worked near my office to give me a ride to work and back again. I ended up marrying him, but that's another story entirely.
The point is this: I grew pretty familiar with driving everywhere. And I mean everywhere. When Brendan and I got married, we'd drive 100 metres down the road to our local supermarket to buy our groceries.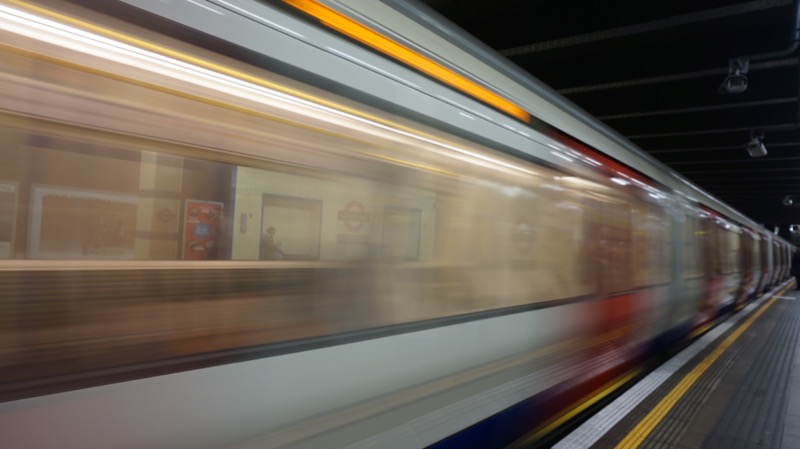 Now that I've lived in London for seven years (and Vancouver, another city with decent public transit, for two) without a car, it seems ludicrous that we relied so heavily on our own vehicle when we had other options. These days, I'm lucky enough to have fast, (mostly) reliable transit that can take me from right outside my door to almost anywhere in the whole country.
There's no need for me to own a car.
And yet sometimes, just sometimes, a car is all I dream about.
Not to own. I don't even want to think about the costly nightmare that is MOTs and insurance and parking and congestion charges and petrol and God forbid, parallel parking.
But to use a car…sometimes it would make life not only so much easier, but so much more pleasant.
Things like IKEA runs, or giant shopping trips, or a jaunt to that pub I've heard about but which is a total faff to get to on public transport, or when there's another inexplicable Uber surge and I just want to get home on a freezing winter evening without getting hypothermia. That's when having access to a car suddenly feels like the answer.
Introducing Zipcar
And that's where Zipcar comes in to fill the gap between public transport and private car ownership.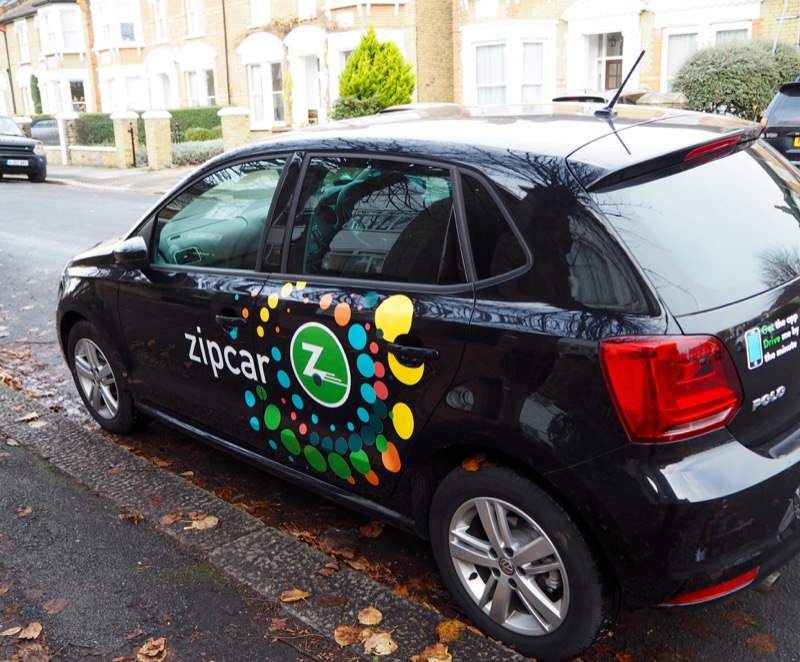 The concept is simple: after signing up, you have access to a bunch of shared cars that you can book via an app and rent in short blocks of time. They call it pay-as-you-drive.
Brendan and I have used Zipcar before, and we loved the ease of using a car without the hassles that come with a traditional rental (seriously, why so much paperwork, rental car companies?). Insurance is included, and so is fuel. You just drive it, drop it back, and pay for the time you've used.
But honestly, there was something missing when we had our Zipcar membership: flexibility. There was a Zipcar parked in a side street not far away from our home, but the problem was that we always had to bring it back to the exact same spot.
This was fine, in some instances. But sometimes we just wanted to go one way. Or we didn't want to pay for times when the car was parked for hours, just waiting for us to be done with whatever we were up to.
Which is why I was so excited when I heard about Zipcar's brand new service in London: Zipcar Flex!
All About Zipcar Flex
Zipcar Flex is everything I already loved about Zipcar – the convenience of having your own wheels, without any of the hassles of car ownership or traditional rental systems – but with the flexibility I was looking for.
Unlike the original Zipcar, you can drop your Zipcar Flex car anywhere you like (within the Zipzones). Which means you can use it for one-way trips (like catching the tube to IKEA and only using a car to bring all your new lamps and houseplants home), and you'll only pay for the time you're driving (so you can drive to brunch, drop the car, and grab a different one when you're ready to go home, without paying for the time spent brunching in between).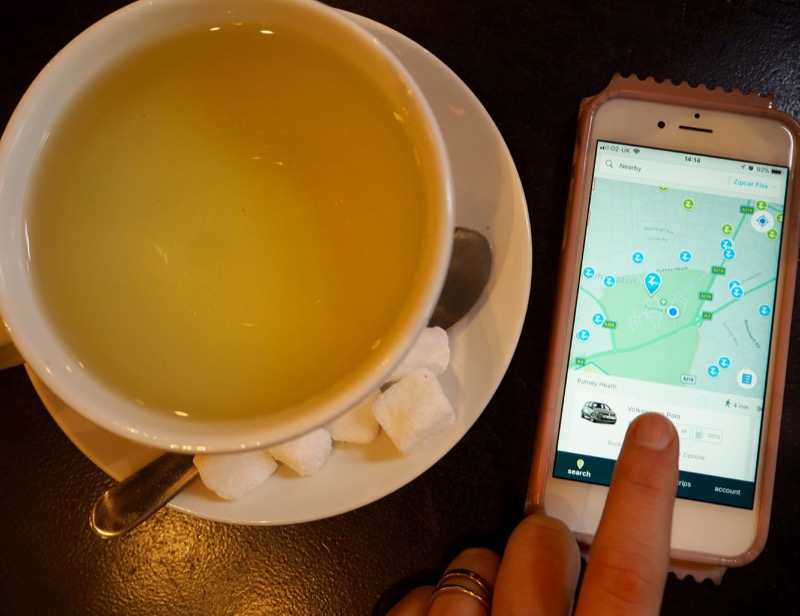 It's cheap, too. At just 29p per minute, short errands will probably end up costing less than an Uber (and you have the added benefit of getting to sing your heart out to the radio as you go!).
I was invited to give Zipcar Flex a try, and I absolutely jumped at the chance. Here's how I got on.
Flex in the City with Zipcar Flex
I've driven on French mountain roads, on icy Canadian highways and Australian towns in the middle of nowhere. But I'd never driven in London.
Brendan's always done the driving, and I've been OK with that. I mean, I can't parallel park, for starters. And I'm not great with navigating small spaces, so I just figured I'd leave it to the more confident of the two of us. But there are times when I'd have liked to jump in a car to go explore, find a bit of peace and quiet, or run some errands.
So when I booked my Zipcar Flex from the app last Tuesday morning, it was with equal parts nervous hesitation and complete excitement that I walked the short distance from home to collect my wheels. From the time I booked, I had 15 minutes to unlock the car (after that, I'd lose my reservation), but I found it within ten or so, unlocked it from the Zipcar app and hopped in, ready to go.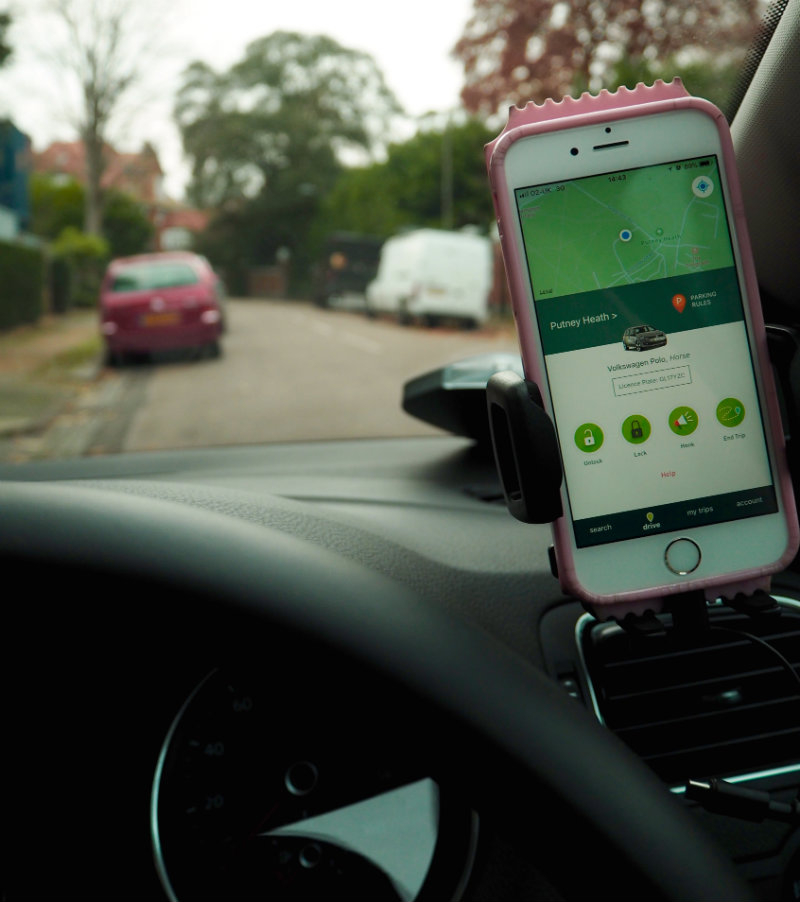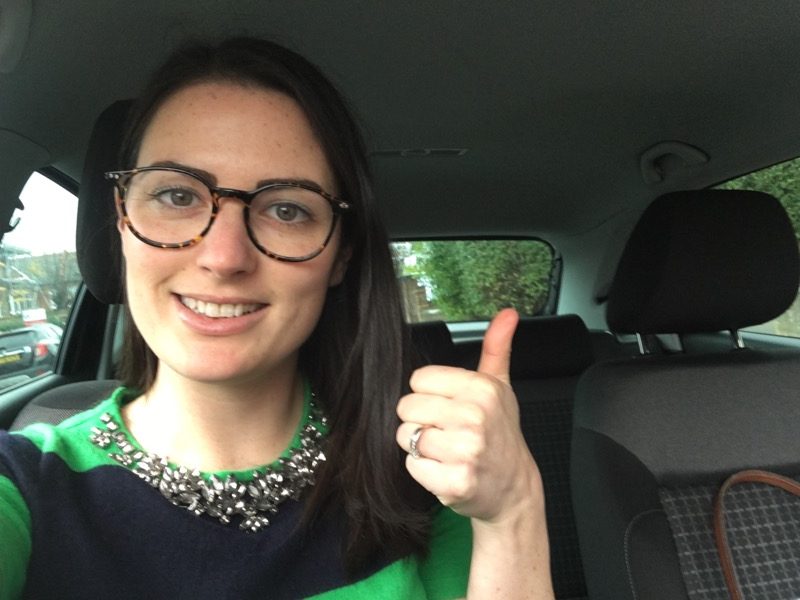 The fuel tank was full, there was a phone holder (essential for being able to navigate roads I'm not familiar with) and the keys were in the glovebox. Nervously, I started the car and slowly eased out of the parking space. But within minutes, I was relaxed and feeling pretty pleased to have conquered my fear of driving in London!
When I got to my destination, I parked the car in a resident's only area (one of the permitted parking spots for a Zipcar Flex), ended the trip via the app and smugly noticed that I beat public transport by eight minutes!
My first stop of the day: Rosy Lea Cafe in Wimbledon.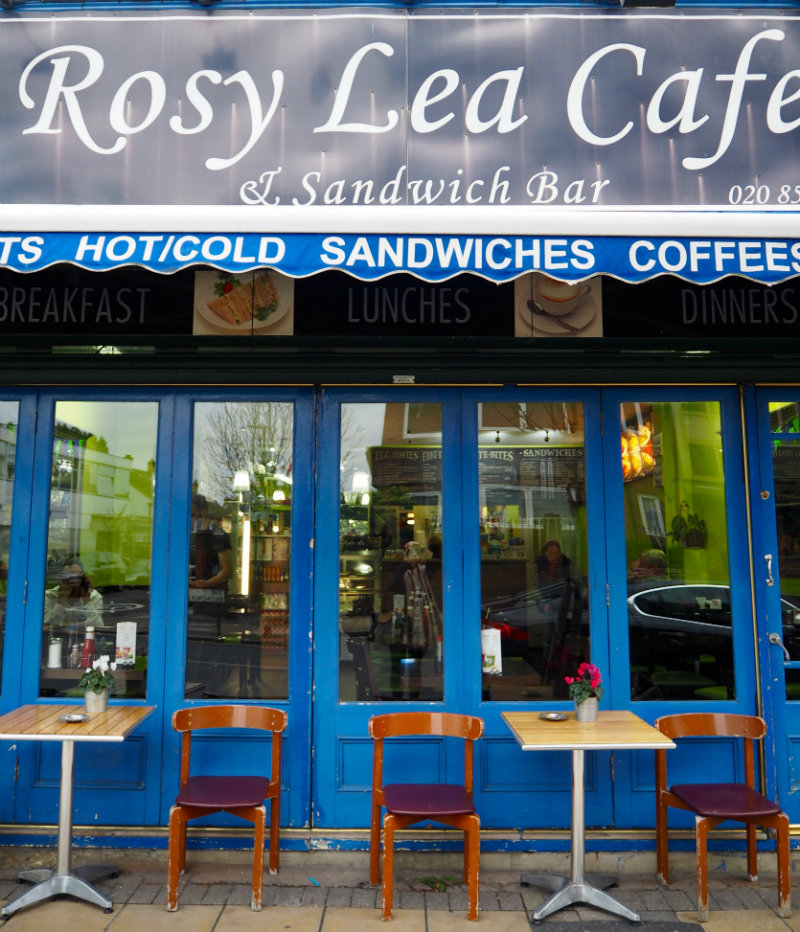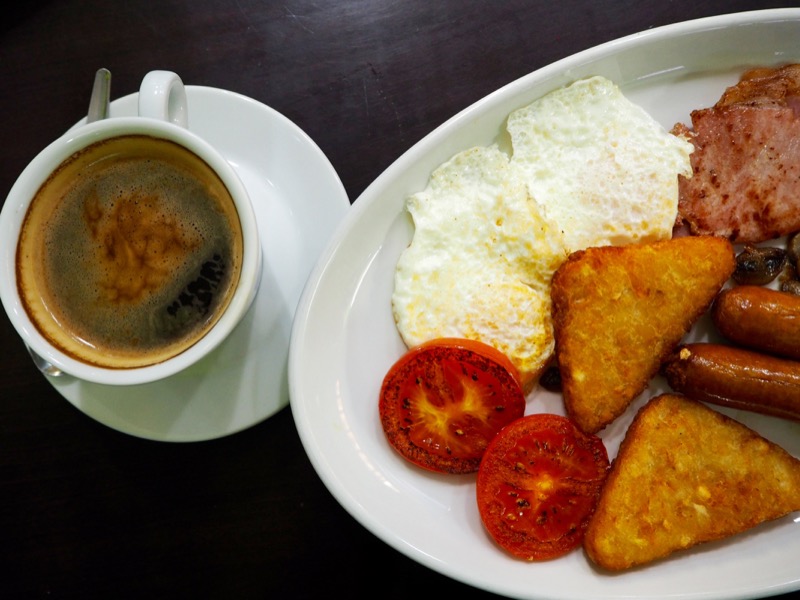 I was meeting my friend Niki, a fellow writer whose fabulous debut novel I, Witness I'll be reviewing soon. We chatted books, holidays and podcasts over a hearty hot breakfast, without me having to worry about parking time limits or train schedules. After we said goodbye, I simply booked another Zipcar Flex, hopped in and away I went.
My next stop was somewhere very close to home, but which I've never explored before. It's only about three miles from my place, but it would take me two buses and around 40 minutes to get there, which is why I've just never found the motivation to go. But with a car, it was suddenly just a 15 minute direct drive, in warmth and comfort, with some tunes to belt out harmonies to without anyone giving me weird looks.
Is it strange that one of the things I most miss about driving is the opportunity to sing with no-one listening?
Anyway, my destination was Putney Village, a tiny collection of stunning houses folded inside the green space of Putney Heath in south west London. I'd heard of it before, but wanted to check it out for myself, so I drove over (silently thanking whoever invented Google Maps for making the whole thing so much easier), parked on a small street in the village, ended my Zipcar Flex trip and began exploring.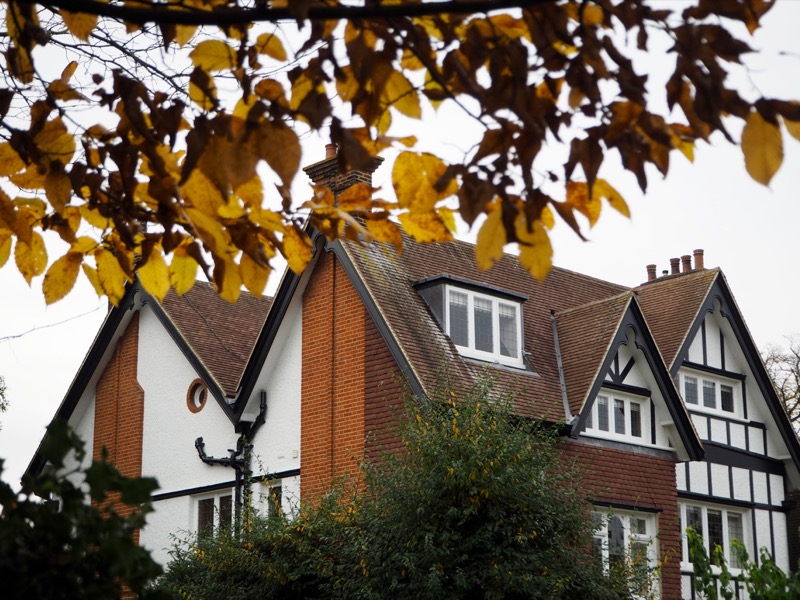 Discovering Putney Heath
WOW!
There's barely a trace of autumn around my house, but when I visited Putney Heath, it was still everywhere! The trees were aflame with reds and oranges and yellows, and the ground was a crunchy carpet just begging to be jumped in.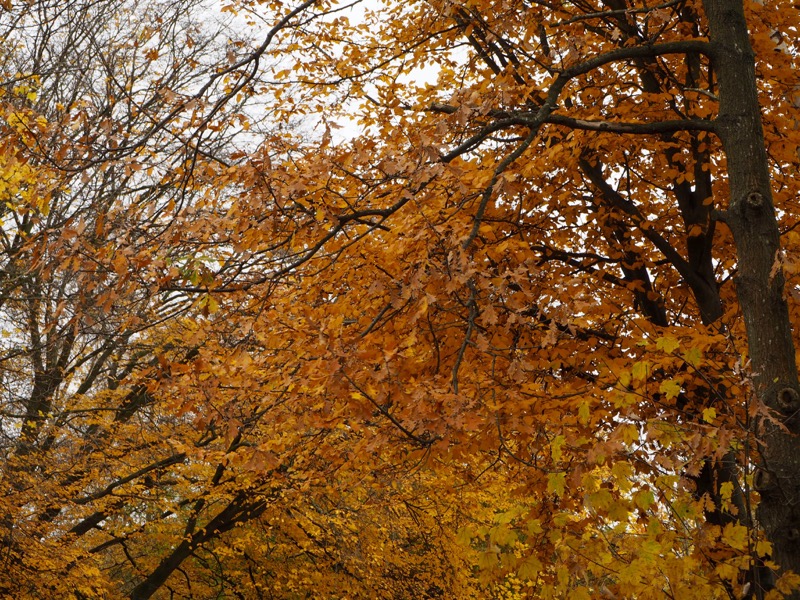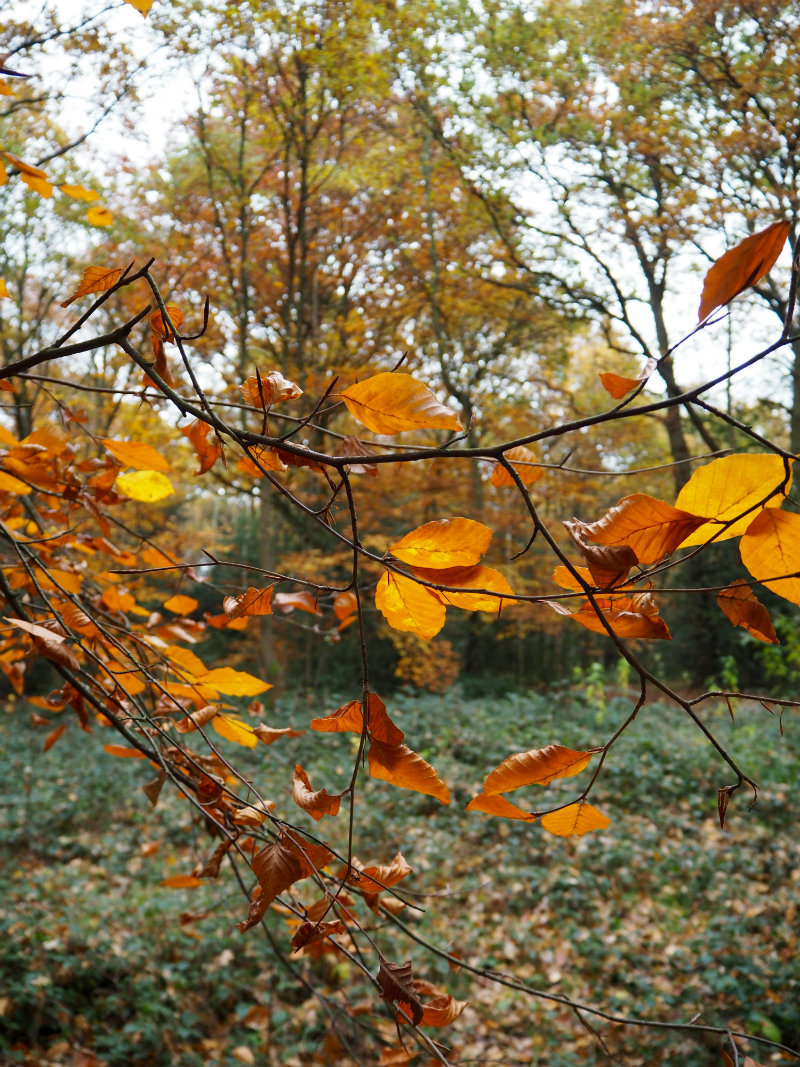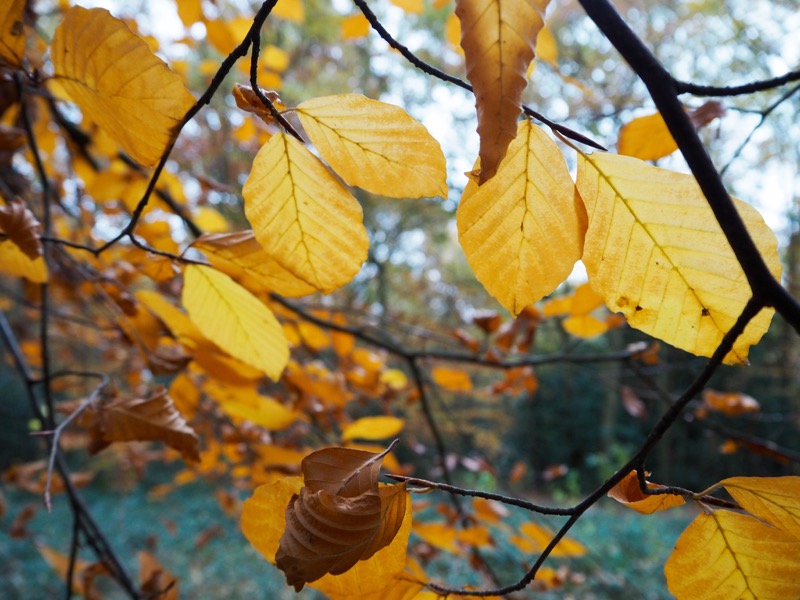 I went for a brisk walk, marvelling at the autumnal beauty, and trying to make friends with all of the dogs that were out for walks, and when I was cold and tired and needing a bit of sustenance, I strolled over to The Telegraph, a country pub right in the heart of London.
You'd never guess you're just moments from the hustle and bustle of the city in this cosy, warm pub. It's got all of the charm of the countryside, including a huge outdoor area overlooking the stunning greenery (or, at this time of year, orangery) of the Heath. I took a seat inside, where it was nice and warm, and ordered a swordfish salad (not your average pub fare) followed by an indulgent chocolate brownie.
I read a book, tried to make friends with the dogs that came in with their owners (are you sensing a theme here?), and generally enjoyed the tranquility of my surroundings: something I don't find often in London!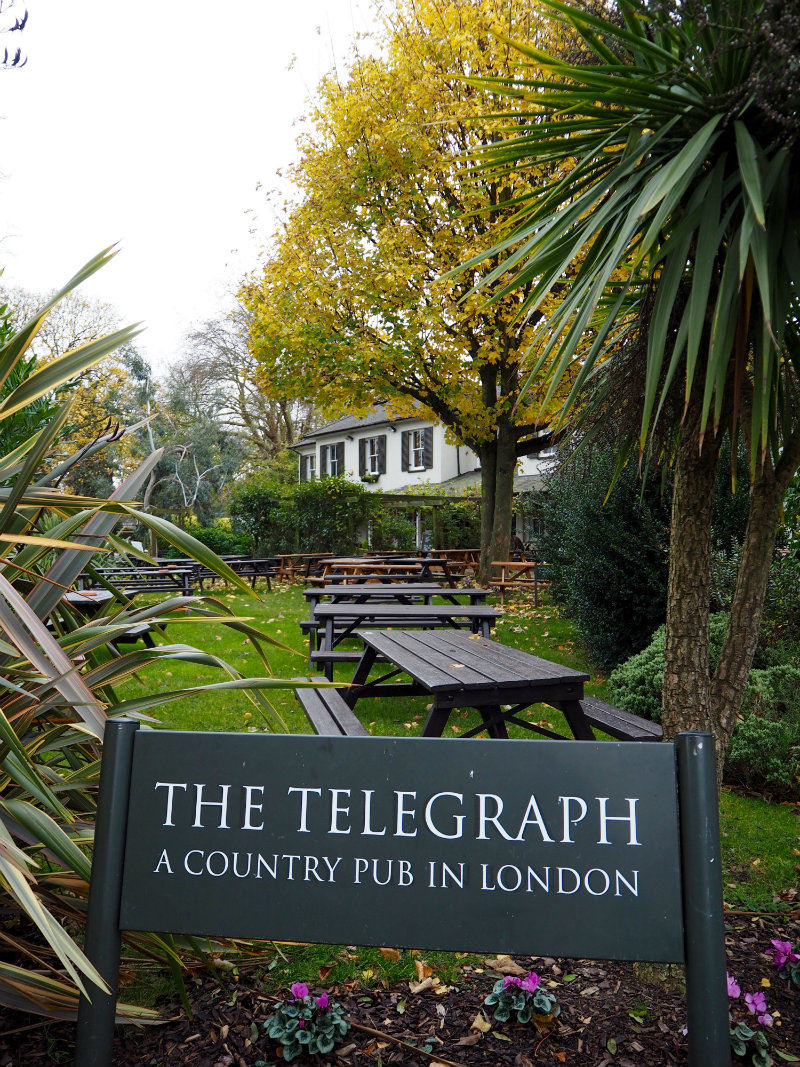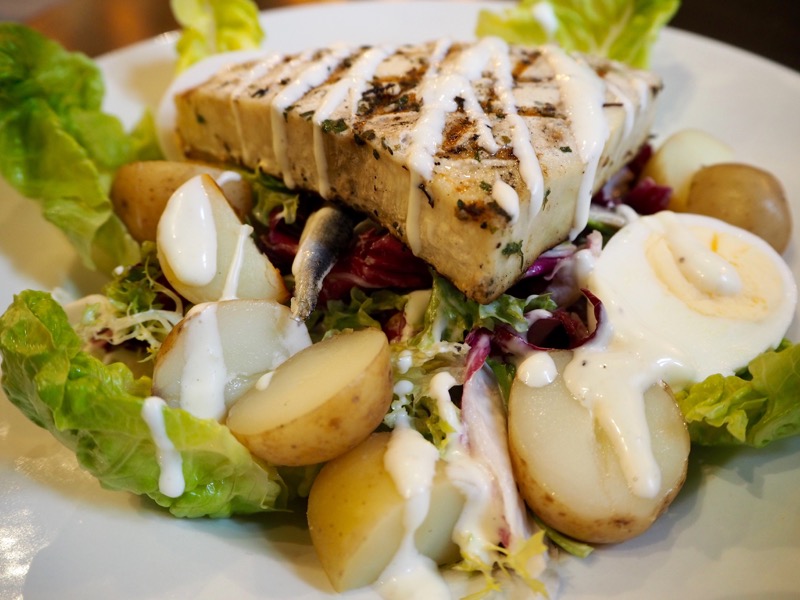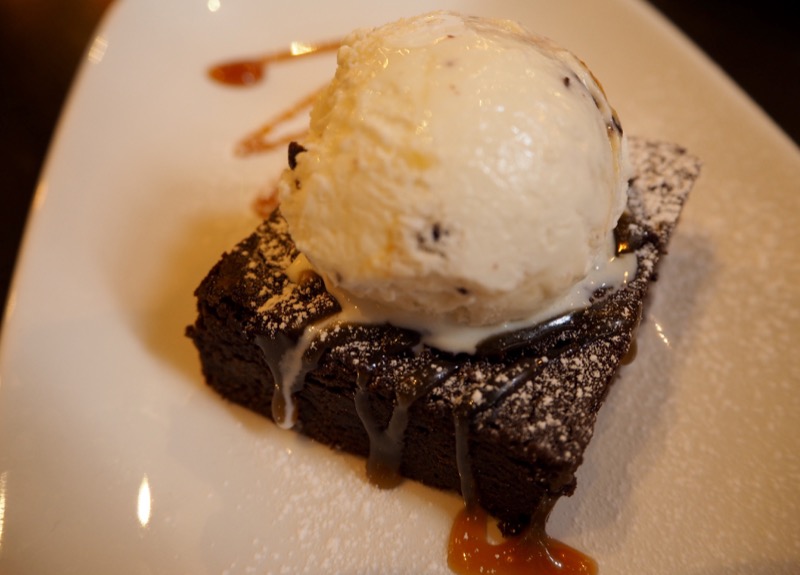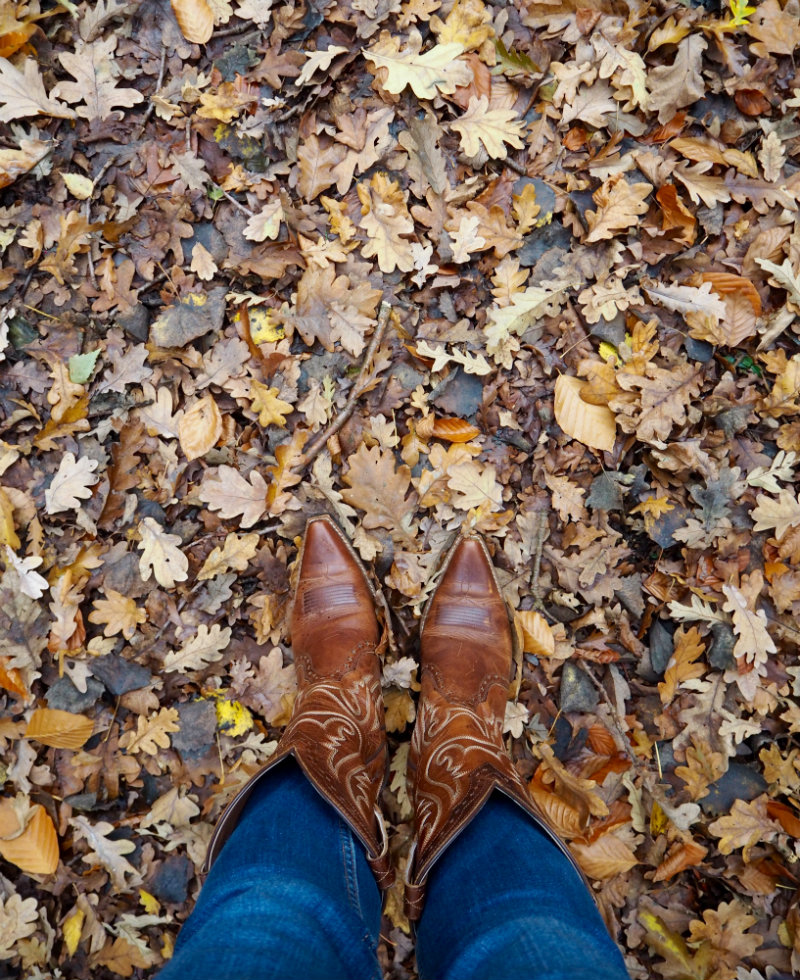 There was something incredibly freeing about being able to find a slice of the countryside right on my doorstep, and knowing that, now that I'm able to drive in London, and now that I have access to a service like Zipcar Flex, I can come back anytime I like.
Eventually I had to drag myself home, so I booked another Zipcar Flex, hopped in and drove home (getting just a little lost along the way). I was able to drop my Zipcar just a few streets over from my house, without having to parallel park. Phew. Seriously, I'm not exaggerating when I say I can't do it. Help!
Zipcar Flex: A Summary
If you were following my adventure on Instagram Stories, you'll know that I was totally elated after my day of trying Zipcar Flex.
I felt free, like a whole new world of exploring London had just been opened up to me.
The service is incredibly easy to use. It's all on the app, so you don't need to go to an office or pick up keys (they're in the glovebox). You don't need to pay for petrol (there's a fuel card in the car so you can fill up without touching your wallet), and you can park almost anywhere within the Zipzones. The cars (over 500 and counting) are all new WV Polos, and they're in incredible condition, with all the bells and whistles like parking sensors (thank the Lord).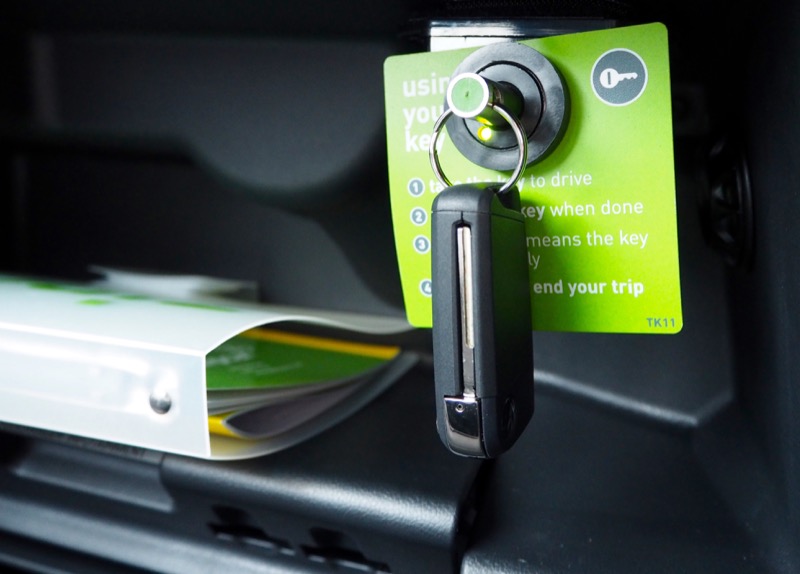 Plus, it's cheap. And great for the environment.
Don't get me wrong, it's not like I'll use it every day. I don't need to. But there are some times when having a car, and having the flexibility of being able to pick it up and drop it off just about anywhere, is the difference between staying home to watch Netflix and actually getting out there and choosing adventure.
And in the end, I always want to choose adventure.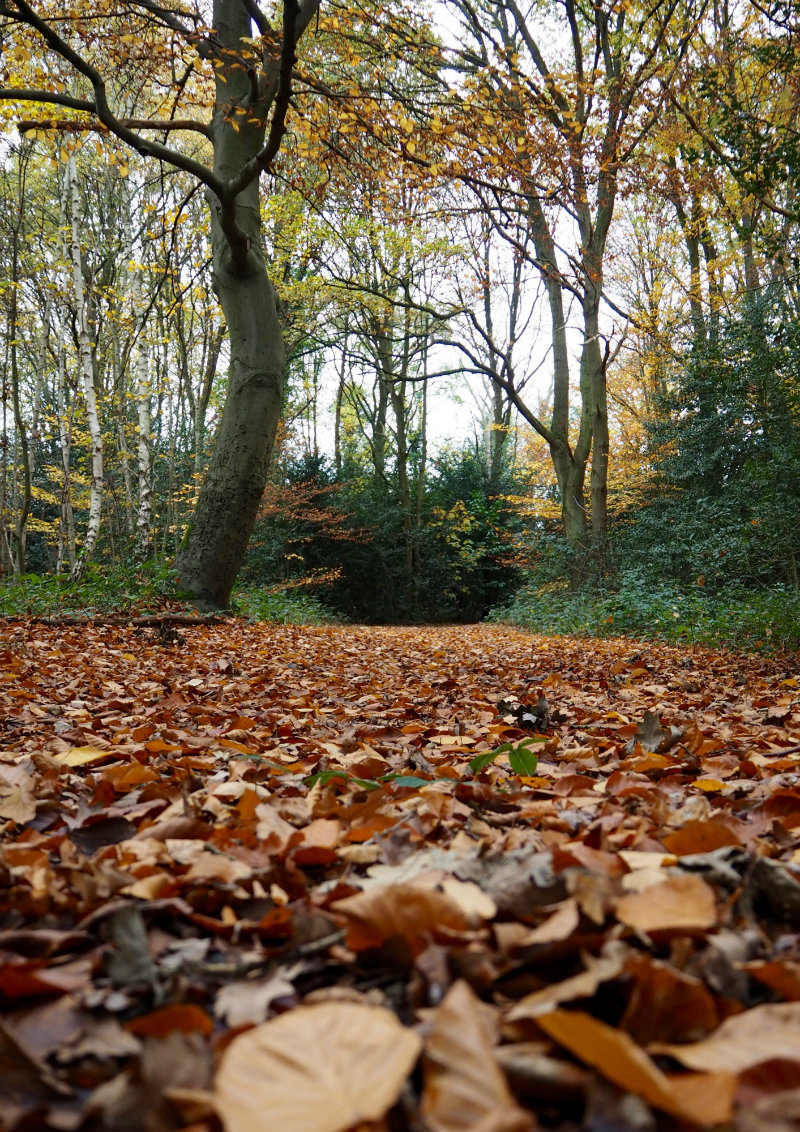 Want to try Zipcar Flex for yourself?
Click here and quote Elle Croft to get £25 free driving credit (that's over 80 minutes of Zipcar Flex for free!). Just click the 'Been referred by a friend?' link at the start of your application and use 'Elle Croft' as your referral name*.
*If you sign up using my name as your referral, I'll get some driving credit too, so it's win-win!
Thanks so much to Zipcar for sending me on my London adventure and sponsoring this post. All opinions are, as always, my own. 
Pin this for later: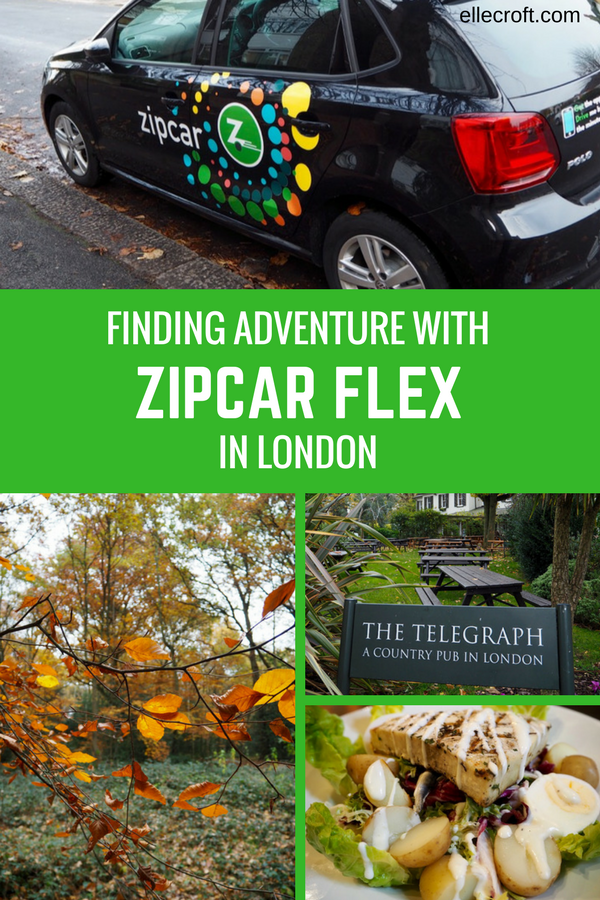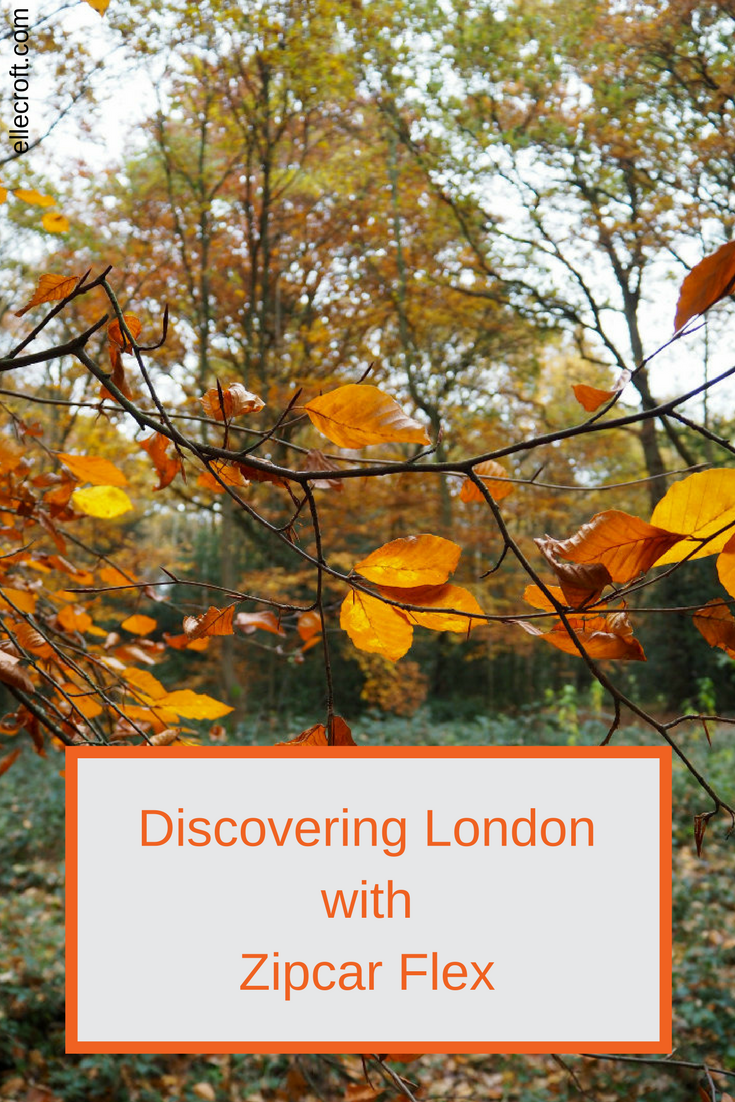 Want to see more posts like this?
Follow me on:
Follow