It's a bad habit, I know, but the first thing I did on the morning of November 28, as I do every morning, was check my phone's notifications.
My sister had tagged me in a picture on Instagram. I tapped through to see this: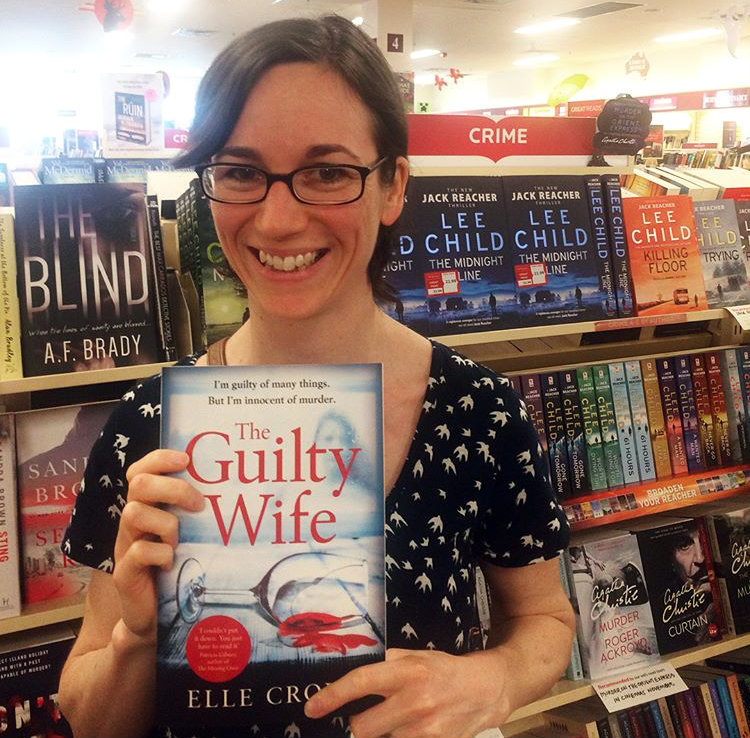 The Guilty Wife, my debut novel, in real life. On a shelf in an actual bookshop in Australia.
And just like that, I was officially a published author.
It's one of those life goals, a massive dream I'd had for about as long as I can remember, which earlier this year jumped a whole lot closer to becoming a reality.
But now…now it's actually, properly real.
Throughout the rest of the day, between pinching myself, I had messages from family and friends telling me they'd bought a copy of my book or, better yet, sending me pictures of The Guilty Wife in the wild (it seems a little outrageous to call anything in Australia 'wild' unless it's literally about to kill you, but I'm sticking with it).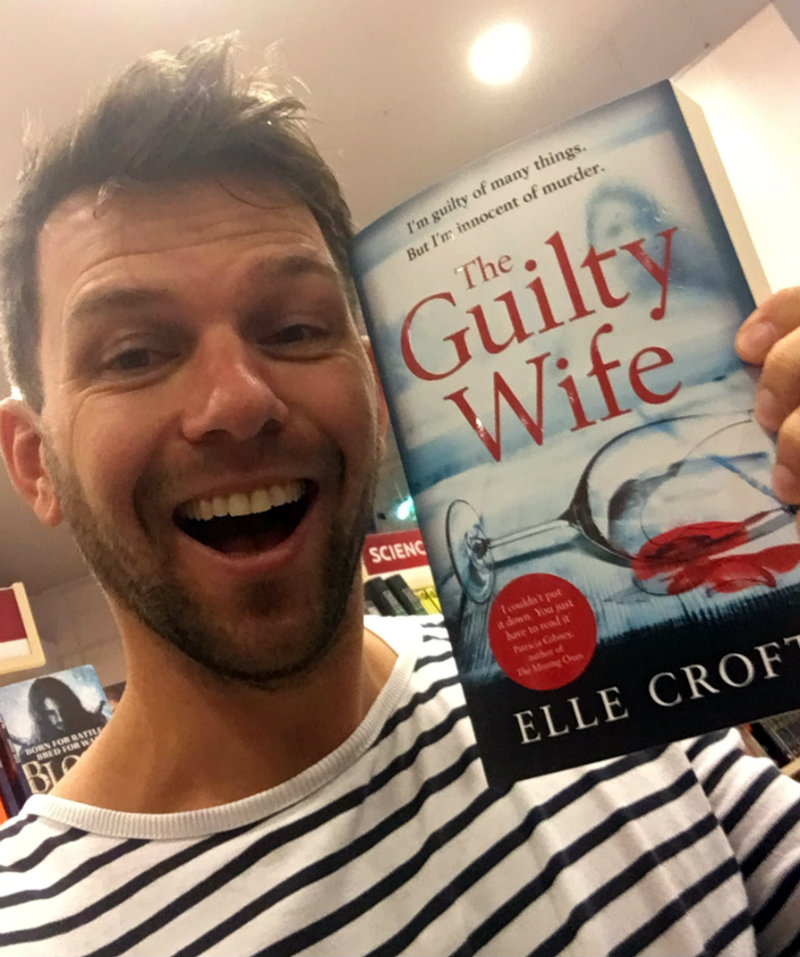 Then the doorbell rang, and I was handed a delicious delivery of Ladurée macarons from my sister, which was probably the best way I could think of to celebrate Australian publication day.
I'm not going to lie, there were moments when I thought I might throw up. Not because of the macaron overdose, but because people were actually going to read my book! What if I got a bad review – or worse – what if my Mum got mad because there are two (I counted them for this exact reason) swear words in there?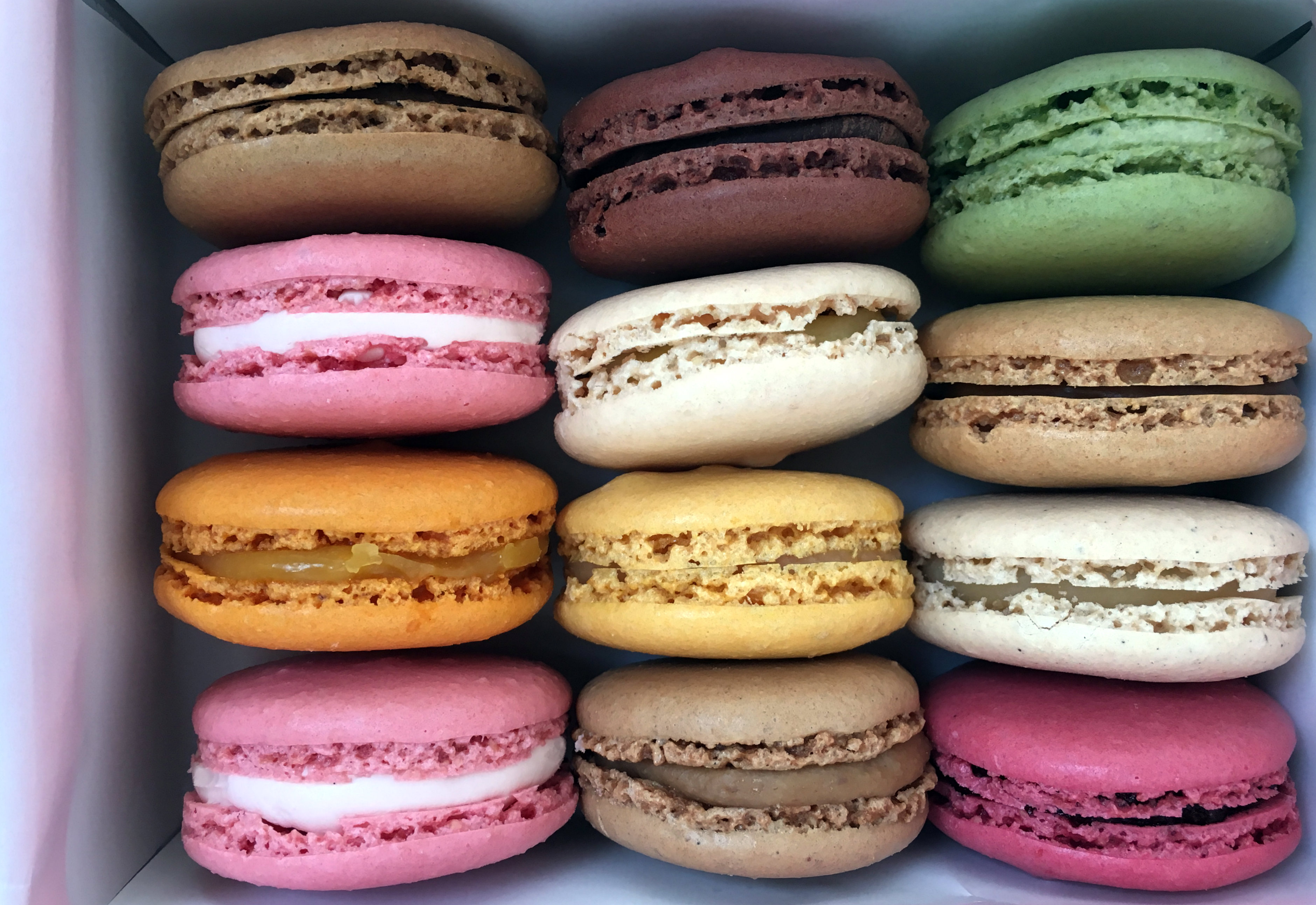 But I wasn't going to let those feelings take over. This was a day for celebration!
Side note: In case you're wondering, Mum didn't get mad (although she did notice the swearing). She said that she was glad it wasn't, and I quote, smutty. High praise; thanks, Mum.
The Guilty Wife eBook Publication
But the celebrations didn't end there, because just three days later, on December 1st, The Guilty Wife eBook was released in the UK!
Which means… *drumroll, please!* …you, too, can now read The Guilty Wife (currently just 99p on Amazon, so now's the time to snap it up).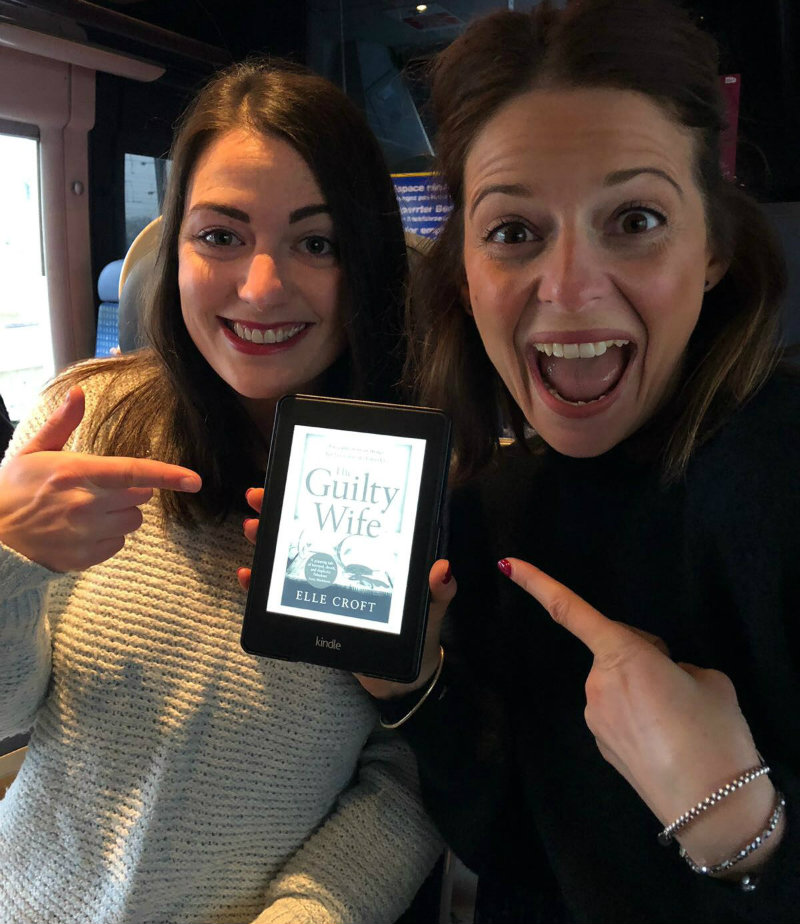 Thankfully, I wasn't sitting at home on publication day, madly hitting the refresh button on Amazon and Goodreads. I was in Strasbourg, with my friends, taking a day trip to the Black Forest to eat black forest cake (everyone keeps telling me it's officially a gateaux, but you know what I mean).
More on that later, but suffice to say, it was a pretty memorable way to spend eBook publication day.
Since getting home, I have spent an above average amount of time hitting refresh on Amazon and Goodreads, and have been delighted to see so many lovely things being said about a book that I wrote. Still wrapping my head around that one.
If you're wondering about the paperback version, it's not available in the UK yet – Australia was lucky, and got it first! But you can pre-order the paperback on Amazon now, and you'll get it when it comes out on January 25.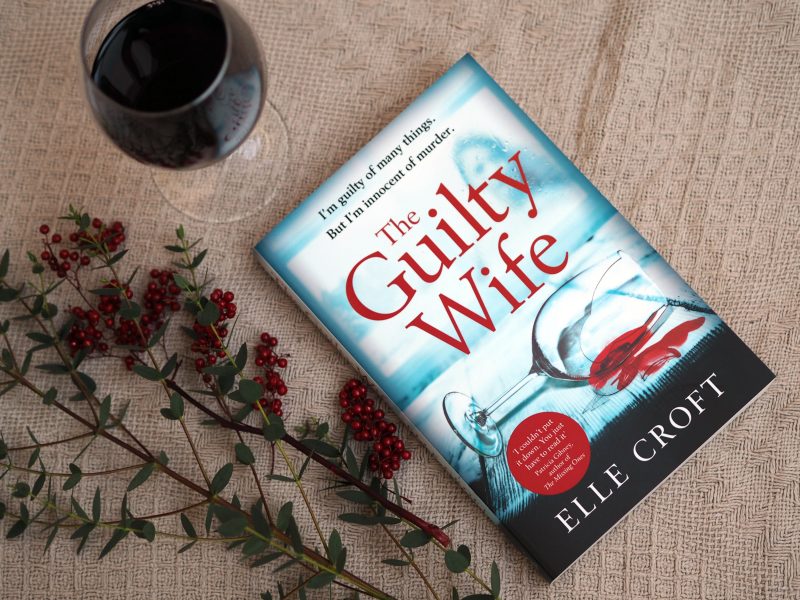 However…if you'd like to win a signed paperback copy of The Guilty Wife, I'll be announcing a competition very soon to win one of 5 copies. Sign up to my newsletter below, and follow me on Instagram to find out the details first.
In the meantime, I want to say an enormous thank you to everyone who has bought and read The Guilty Wife so far (if you enjoyed it, please don't forget to leave a review on Amazon), and if you're wondering what's next, there's a sneak peek of my second novel, The Other Sister, at the back of The Guilty Wife for you to enjoy!
Want to see more posts like this?
Follow me on:
Follow