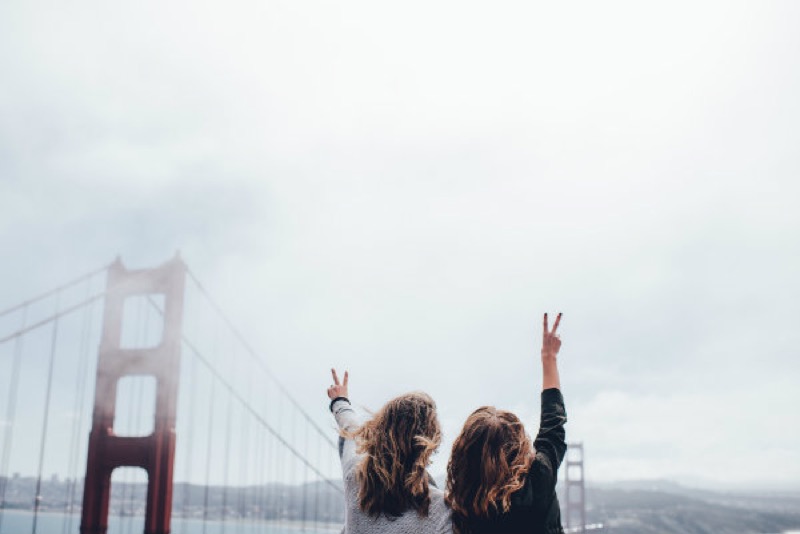 Happy New Year everyone!
I was about to write up one of those year in review posts when I realised that I just didn't want to, quite frankly.
It's not that I don't like round-up posts. I find others' interesting enough. But that's just not what I want this blog to be about.
Sure, it's a personal blog, so it's about me to a certain extent. But I want this to be a place where I celebrate others, too. A corner of the internet where I can talk about the incredible things other women are getting up to and achieving and inspiring me with.
Because really, we're all in this online thing together, even though it occasionally feels like we're on our own. I couldn't do what I do without the support of the other female entrepreneurs I know, and I certainly couldn't improve if I wasn't constantly inspired by all that they're doing.
So without further ado, these are 7 of my favourite badass women who inspired me in 2017 (and who I expect will continue to do so this year, too).
I met Lucy a couple of years ago, and we got along instantly (our bonding was mostly over a mutual disdain for east London, but we soon found other things in common, too). Since then, I've become more and more obsessed with her blog, Wanderluce, and basically everything else she does.
She's a fabulous writer and storyteller, a badass Instagrammer, she has a knack for building community and she's also a great friend who makes me laugh without fail.
But what really inspired me in 2017 was Lucy's podcast, What She Said, which she launched with a bang (with a tiny baby by her side. Casual). Each week she interviews a woman who's doing something unique in the blogging world, and in each episode she draws out some fascinating tips and insights from her guests.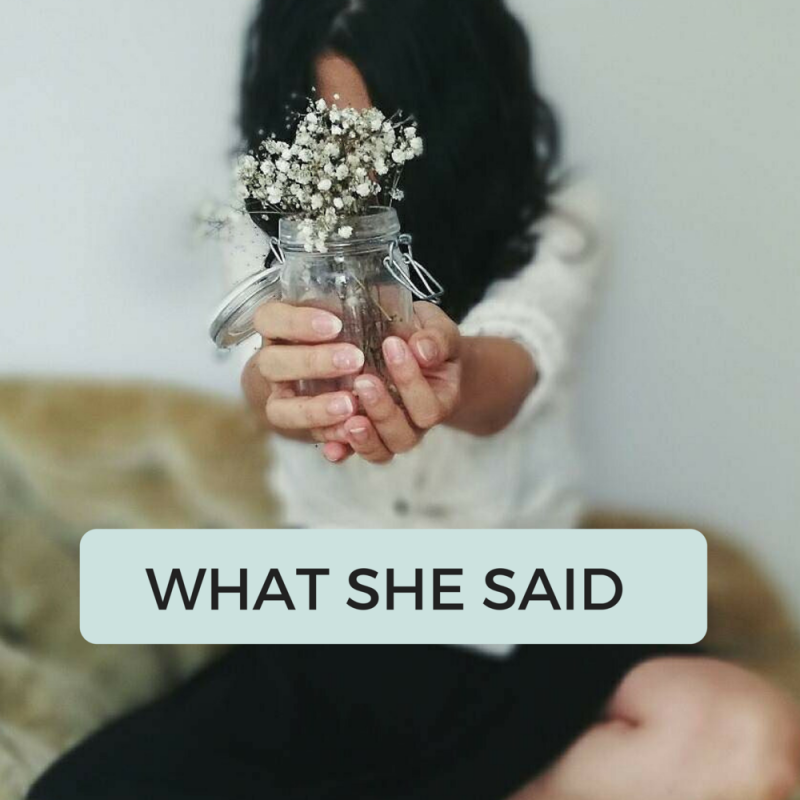 Lucy also launched Podmas (like vlogmas, but for podcasting) and I know she has some amazing things planned for 2018, so keep an eye on this one – she's on fire!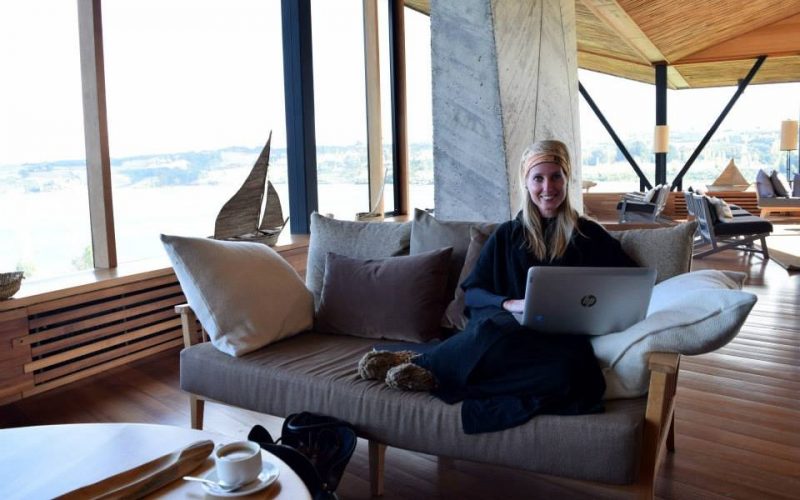 Once upon a time, in what feels like a completely different life, Lila was an engineer…as well as my boss.
Since those days of hydroelectricity and document control, Lila has made as drastic a career change as I have: she's now her own boss at a travel agency that's flourishing and growing every year. She's effortlessly stylish, generous, has incredible taste in food (hello Popeye's rice & beans), and she has two adorable labradors that I want to kidnap and smuggle back to the UK.
I'm always amazed at how hard Lila works, but what I love most about what she's doing is the way she absolutely nails social media – her personal Facebook page, no less – to market her luxury bespoke travel services.
She manages to strike a perfect balance between self-promotion, promoting other local businesses, supporting charities and making you want to jump on the next plane to anywhere.
There are plenty of brands out there who could learn a thing or two about how to use social media properly from Lila's content, but in the end it all comes down to this: being yourself, and telling a story. And Lila's got those two down to a fine art!
Jess and I met at Blogstock when we were both about to quit our jobs to go freelance. A couple of years after stepping out on her own, Jess launched her YouTube channel, Love and London, and now has a whopping 36,000 subscribers. She's an Instagram whizz, too, and a brilliant social media consultant.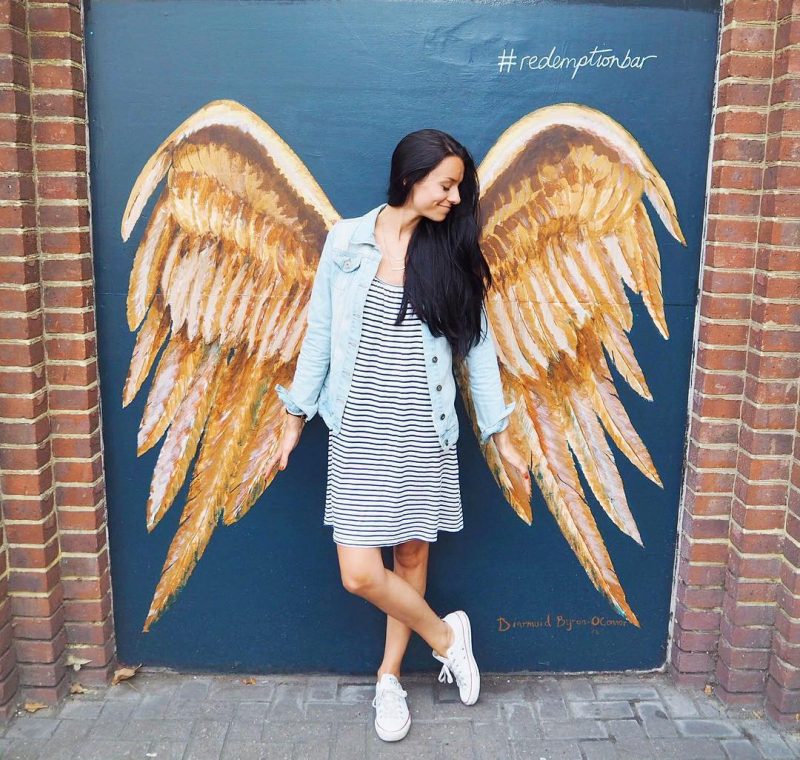 But that's not all – Jess has also launched a local guide to London (which includes some hidden gems that I'd never heard of!) as well as a photography service for visitors, and there's more in the pipeline for 2018.
She's truly the person to go to for London advice, and she's nailed the concept of a niche like no other blogger I know.
Sabina is a travel blogger, but not the way you might expect. She's passionate about sustainable travel, ethical clothing, and vegan food, and this is reflected in her stylishly fun website, Girl vs. Globe.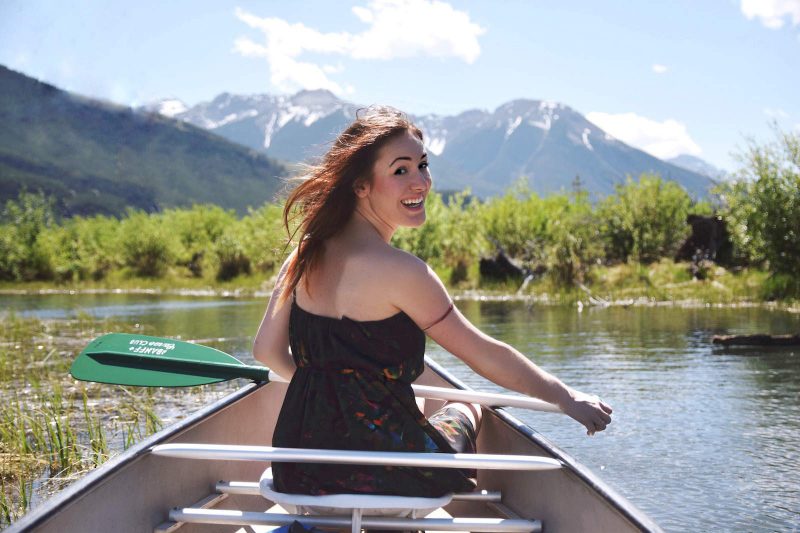 I'm really inspired by Sabina's bravery in stepping out of the mould and writing about what matters to her, even if it means turning down opportunities or changing the way she does things.
And I'm not the only one who's noticed the great things going on at Girl vs. Globe: Sabina was recently voted to join the European Commission's Faces2Hearts project, visiting East and Southern Africa to blog about the communities and development projects she encounters.
I can't wait to follow her journey!
Jamie was one of the first bloggers I followed, all the way back when I was starting my own blogging journey.
I was always mesmerised by her photos, by her life in New York, and by her perfectly put-together vintage outfits that made her look like a movie star from the 50s.
Last year, Jamie moved to Provence and began posting incredible photos of her life, the things she foraged from her garden, and best of all, self portraits to die for.
Over the summer, she created her own version of Da Vinci's Last Supper, featuring thirteen different versions of herself, each representing a different side of her personality. It's pure art, and her work (and bravery in packing up and moving to the other side of the world to explore her passions) inspires me to push the boundaries of my creativity, and to pour more of myself into my work, even if it feels risky.

Every time Jamie posts a new image, I'm amazed that she manages to keep creating better and better photos, so I can only imagine how much she'll inspire and move me this year.
You know those people who, when you're in their presence, draw out the best and most interesting ideas from you?
Monica is that person for me. Every time we hang out, the ideas flow and inspiration abounds. I don't know what it is, but I love being able to spend time with her because I know it'll be productive and end in a bunch of action points (that I almost never get around to doing, but that's another story).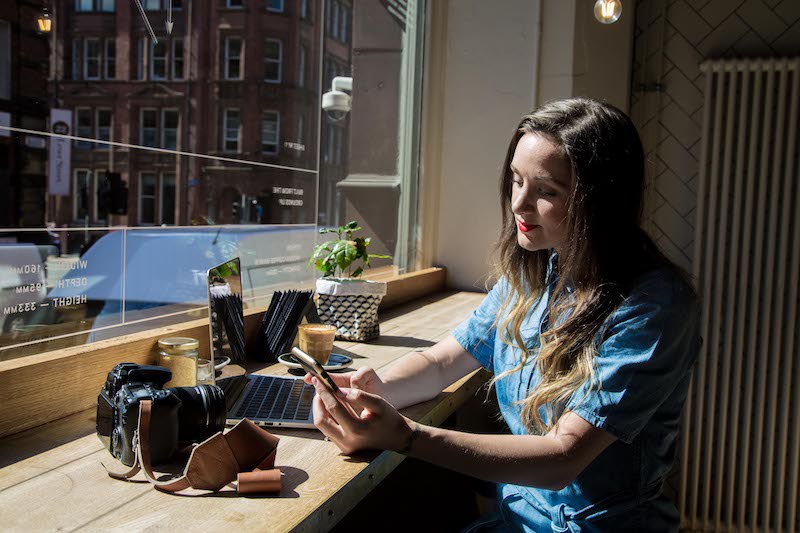 The Travel Hack has been one of my favourite blogs for ages. Monica manages to seamlessly combine being a mum to two gorgeous boys and being a fearless adventurer. Her life in the countryside with her family and her adorable dog is enviable, but so is her energy and the amount of quality content she manages to produce constantly.
If you want to know how she does it (and how she makes a real living from blogging), sign up to The Blogger Course, where Monica reveals all of her blogging secrets.
Until I got my book deal early in 2017, I didn't know many writers, so I didn't have anyone to share the ins and outs of the publishing process with.
And then I got a direct message on Twitter from someone called Niki, who had also just got her own deal with Orion, and suddenly I felt like there was someone who got it.
Niki and I met at CrimeFest in May and we've met up regularly since then to chat about all things writing: the good, the bad, the scary and the downright confusing. She's kept me sane and has been a huge encouragement to me. On my eBook release date, she even sent me a box of her favourite crime books to start my classic crime education (I'm relatively new to reading the genre). What a legend!
And if that wasn't enough to be inspired by, she also has a kick-ass debut coming out in April called I, Witness. It's a must-read, so go ahead and pre-order it now (you can also read what I thought of it here).
Thanks so much to these ladies for their inspiration! Now it's your turn – who inspired you in 2017, and why?
Want to see more posts like this?
Follow me on:
Follow