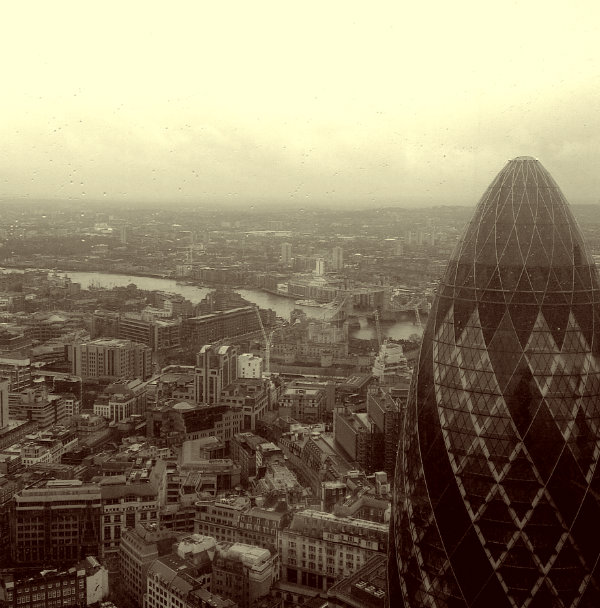 I have a confession to make. I am a New Year's Eve grinch. I dread everything about the night: Auld Lang Syne, hugging people at midnight (another confession: I am not a hugger), the complete let-down that is midnight…but most of all I can't handle the lead-up to New Year's Eve; you know, that pressure to do something wonderful and cool. My favourite ever New Year's Eve was a night when I worked till 11:45pm, but that's another story entirely. Most years, I end up in bed by about 1am, which means that New Year's Day is pretty awesome because while everyone else in London is nursing a sore head, I feel like I have the city to myself. This year I decided to take advantage of this ghost town phenomenon by making a reservation for brunch at 10am on New Year's Day. You may think that sounds like a terrible idea, but when the restaurant is Duck & Waffle, it's worth waking up for. Located at the lofty height of Heron Tower's 40th floor, Duck & Waffle is the UK's highest restaurant, offering panoramic views across the nation's capital. As if that wasn't enough to boast about, diners can enjoy the view and the spectacular menu at any time of day or night, as it's open 24/7.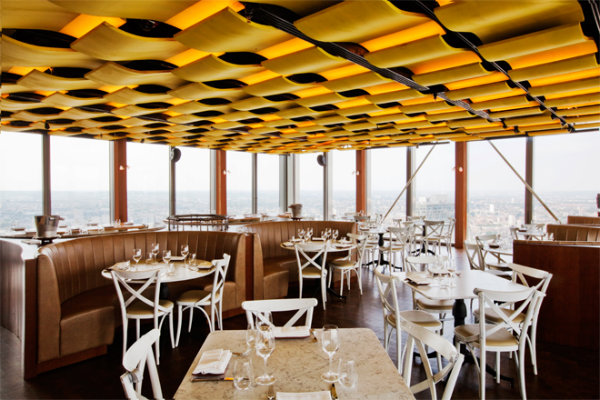 image source: duckandwaffle.com
Dragging ourselves out of bed at 8am on New Year's Day was no mean feat despite a relatively early night, but we arose bleary-eyed and enjoyed being the only souls on the tube, arriving at Heron Tower eager for a mind-blowing brunch. The rapid glass elevator ride to the 40th floor made for a pretty hair-raising few moments, but once we reached the top it was apparent that the views were going to be worth the morning wake-up call.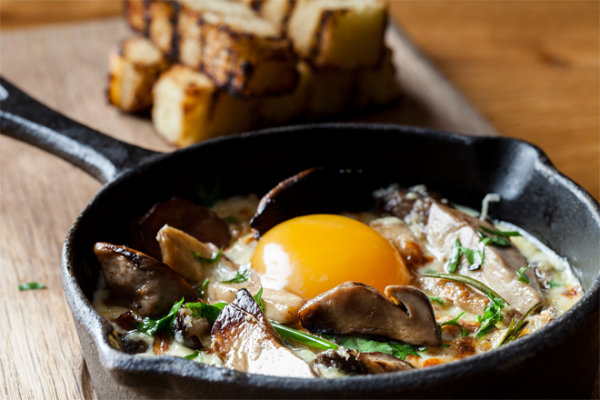 image source: duckandwaffle.com
Impressively, the food by chef Daniel Doherty was even more breathtaking than the accompanying panorama. My gluten intolerance stopped me from sampling the signature dish, the restaurant's namesake duck & waffle, but the duck egg en cocotte with wild mushroom, gruyère and truffle that I ordered was out of this world. The rest of our party enjoyed their meals, but I secretly think I made the best selection from the incredible menu. I will have to put this meal in my top 5 breakfasts ever, and the setting only made it that much more spectacular.
I'd love to come back here for lunch or dinner sometime (hopefully with someone who orders the duck & waffle so I can sneak a taste of it myself…any volunteers?), and maybe on a nice clear day when the view isn't obstructed by howling wind and torrential rain. Still, Duck & Waffle is a fabulous experience, offering better food than many London restaurants, and with far better views. Come here for a special occasion, or just a really epic brunch, but be sure to book early!
Want to see more posts like this?
Follow me on:
Follow