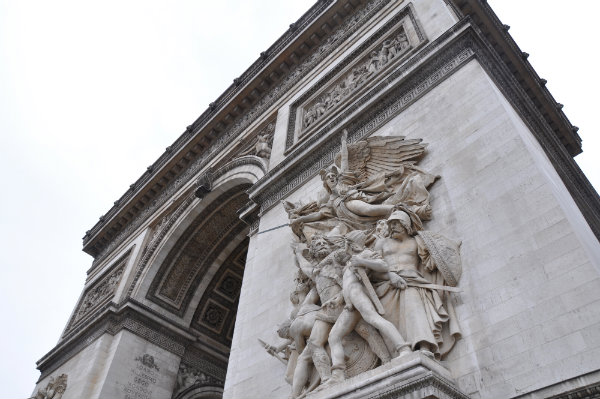 I recently visited Paris for the seventh time, but it was the first time I have ever flown in and out of my favourite city. for various reasons I've always travelled there by Eurostar; the timings were more convenient, we needed to take bikes on board, fares were on sale…but this time, when Brendan and I finally got around to booking the Eurostar it was going to be far more expensive than flying, so we decided to try something new and get to Paris by plane rather than train. I was disappointed, as I am a huge fan of travelling on the Eurostar: the convenience of getting to and from the stations at either end and the experience of travelling by train rather than a cramped aeroplane, which I often find unpleasant. But I was intrigued as to the differences, and whether I would be swayed to fly again. Here's how I found it:
Getting to and from our point of departure and arrival:
From where I live in South West London, it takes about 45 minutes to get to St. Pancras station by tube, compared with around an hour to Heathrow, where our Air France flight departed from. Gatwick is a little easier to get to from home, but costs more due to the price of the train ticket, so it could be argued that it is less convenient. Upon arrival in Paris, it's about a 45 minute journey on the RER train into the city (Gare du Nord), but on the Eurostar this is where you arrive anyway. Public transport is very well signed from the airport, and if your end destination isn't near Gare du Nord the Paris Metro is really easy to navigate and you'll get to where you want to be in no time.
Winner: Eurostar (for arriving into Gare du Nord)
Total Travel Times: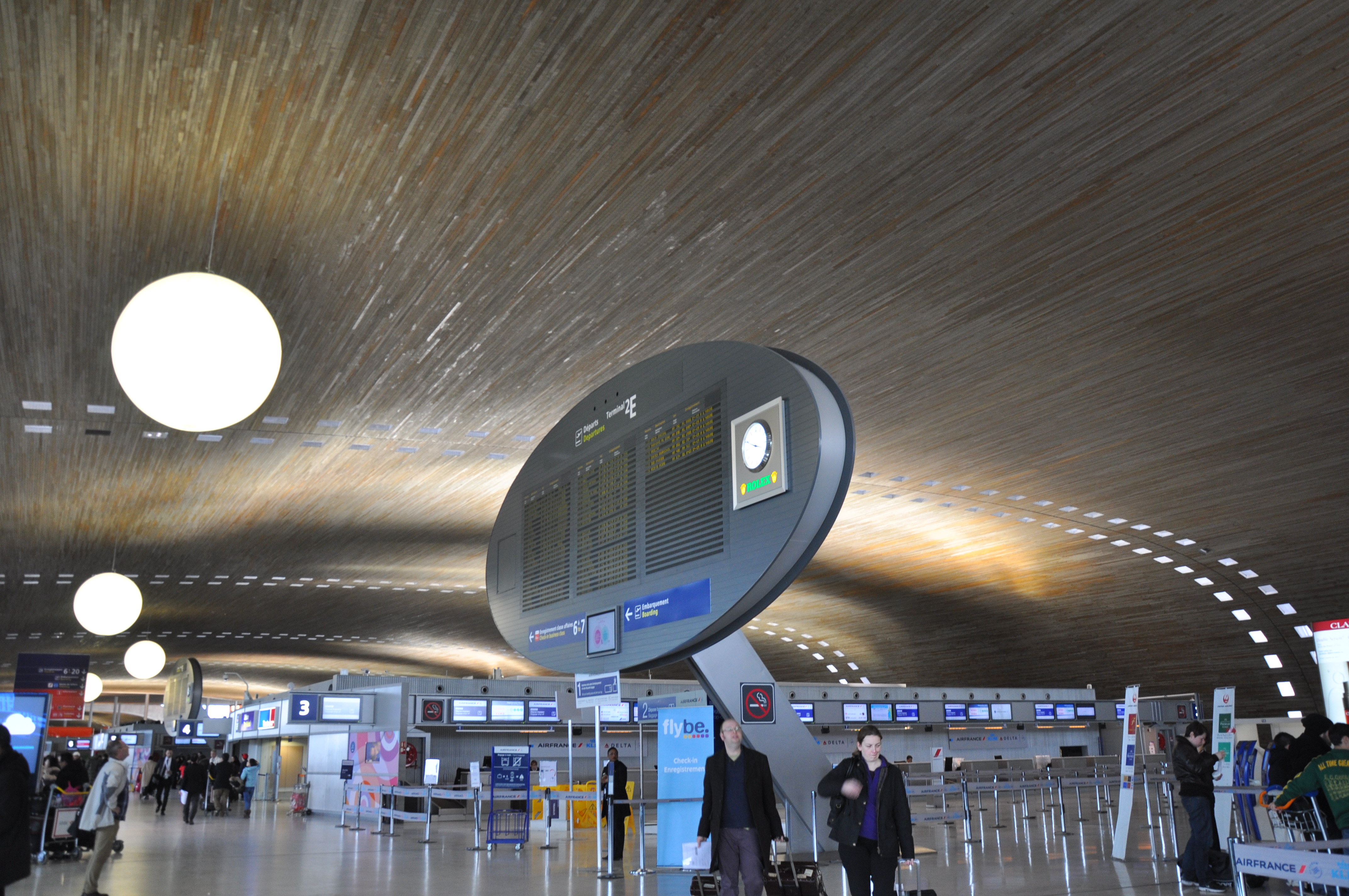 Getting to my point of departure: Eurostar terminal = 45 minutes; airport = 1 hour
Time waiting at point of departure: Eurostar = 30 minutes; airport = 2 hours
Travel time: Eurostar = 2 hours 16 minutes; flight = 1 hour 15 (although you're only in the air for around 50 minutes)
Time taken to exit destination terminal: Eurostar = 0 (immigration is done in London before boarding); flying = 30 minutes (assuming there's no queue at immigration and you travelled with hand luggage, but this could be significantly longer)
Travel time at destination (assuming destination is near Gare du Nord): Eurostar = 0; from airport = 45 minutes
Total: Eurostar = 3 hours 30 minutes; flying = 5 hours 30 minutes
Winner: Eurostar, by a country mile!
Comfort:
To its credit, Air France was pretty comfortable. They have an in-flight fashion magazine which I obviously enjoyed, they give you little fresh wipes when you board and cookies and a soft drink mid-flight. You don't get any snacks on the Eurostar but the seats are bigger and it's much easier to get up and walk around. You can keep your electronics on too, which is always nice, and some Eurostar seats even have UK and Continental plug sockets.
Charles de Gaulle is actually a really nice and comfortable airport, with lounge seats in the departure areas and plenty of shopping to keep travellers amused while they wait. The Eurostar terminal does tend to be overcrowded and uncomfortable, so flying probably wins the battle of comfort for this reason.
Winner: Tough call, but probably flying for the comfort of the airport
Price:
When we booked, Eurostar was £120 and the flights were £90 each. This was enough of a difference to make us decide to book the flights, but we didn't take into account the return ticket from the airport in Paris to Gare du Nord, which was almost 20 Euros per person. If we'd flown from Gatwick rather than Heathrow it would have been another £10-15pp for return train tickets to the airport, which would have pretty much evened out the cost. We also didn't factor in the money we inevitably wasted on overpriced food during our two hour airport waits but I don't think it's fair to include that, as we may have spent money waiting for the Eurostar too.
Winner: hard to tell, but I think flying wins here too. Just. 
Conclusions:
It was always going to be a challenge to sway me from my love of the Eurostar, as I just think it's an amazing way to travel. Although Air France was a lot more comfortable than I anticipated, I still prefer Eurostar for the time saving. To be honest, if Eurostar is only £20 or so more expensive than flying, I think I'll still choose the train in the future. Sorry, flying, you did your best, but I just love Eurostar too much…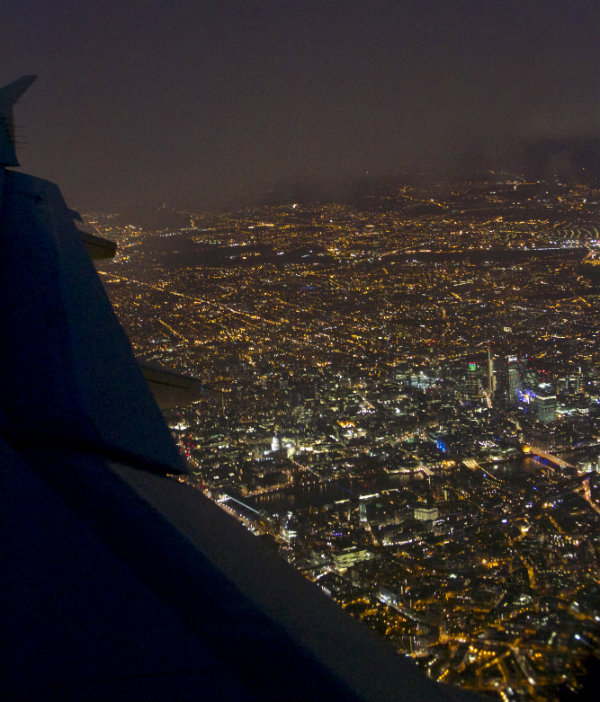 The one thing that I realized the train can't replicate is the view as you fly back into London: as we dipped low to come into the airport we passed over all of London's major sights from the O2 to Piccadilly Circus and everything in between. It was almost enough to sway me in favour of flying…but then I got in the line for immigration, and remembered that the Eurostar still wins…
Want to see more posts like this?
Follow me on:
Follow