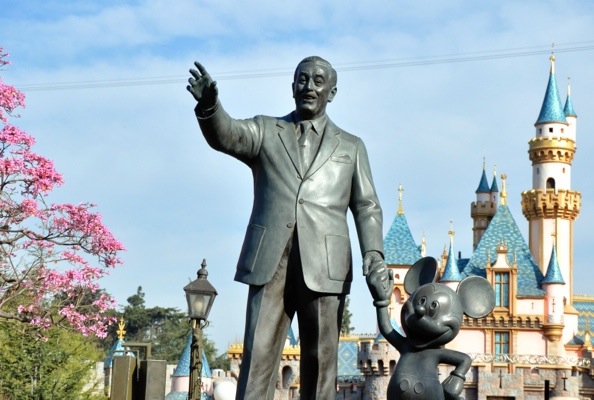 Some things in this world are almost impossible to outgrow: the joy of Christmas Day, jumping into a huge pile of crunchy autumn leaves, indulging in ridiculous party food like fairy bread (which I recently discovered is completely unknown to Brits!) and Disney. There is never a point at which you are too old for a classic Disney film, and walking into a Disney store is sure to put a smile on anyone's face (unless it's the Oxford Street store at Christmas-time). Disneyland hails itself as the happiest place on earth, and although this is obviously hyperbole, especially on New Year's Eve (trust me) it is pretty darn close to the truth. Walking up to the gates of the original Disney park in California conjures a feeling of such childlike excitement it's hard to contain it. And you really shouldn't try.
Many people have expressed fascination that Brendan and I would visit Disneyland on this trip; after all, shouldn't we be going with kids? Clearly we don't have any to take with us, but aside from that the answer is still not necessarily! Disneyland is a place where anyone, of any age, in any group, can enjoy the whimsical sense of childlike fun that we so often miss in our day to day lives. Here are a few ways that adults can enjoy Disneyland without kids.
STAY:
Hotel Ménage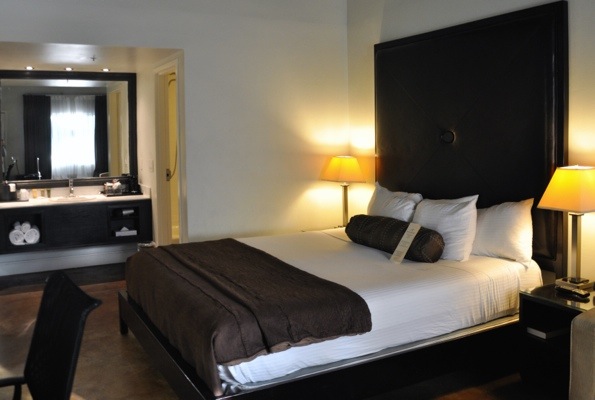 When choosing accommodation for a Disneyland trip, location is important – you don't want to be catching a shuttle bus back to your hotel after a long and tiring day in the parks. For us, the hotel we chose had to be within walking distance of the park, and Hotel Ménage was just within this criteria. It may not be as close as the Disney Hotels or one of the motels opposite the parks, but it is perfect for an adult Disney experience. There are no cartoons adorning the walls and no annoying music tinkling incessantly. Instead, the rooms feature muted tones and industrial style decor, there is a 24/7 pool and hot tub, a tiki-style bar with great happy hour specials and a restaurant serving delicious American food. Ménage sells itself as a 4-star boutique hotel, which may be a little generous, but I'd definitely recommend this hotel for its food (try the chowder-topped fries) and happy hour cocktails for just $5.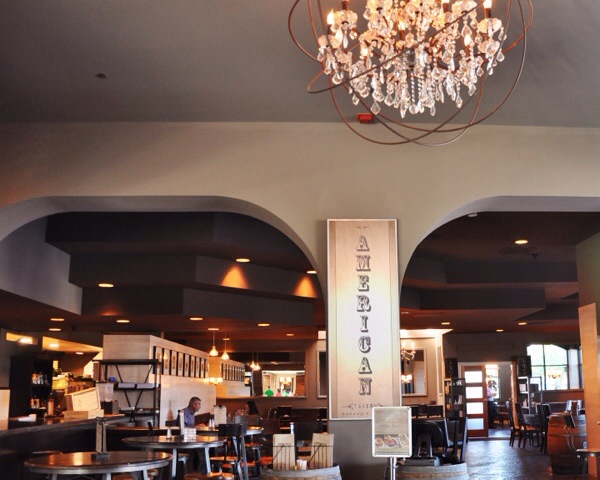 DO:
Find Hidden Mickeys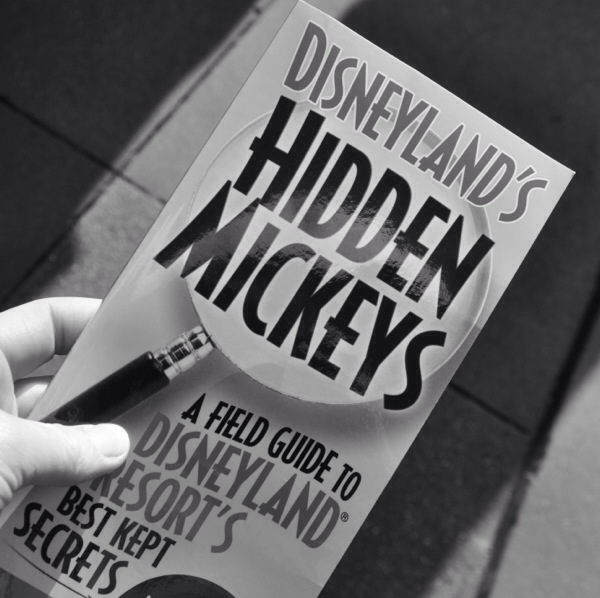 One of the realities of Disneyland is that you're going to be spending some time in lines. We thought we'd miss the queues by going mid-week in February, but we still waited for some time to get onto most of the rides and attractions. Rather than being annoyed about this fact, it's possible to have some fun while you wait. At most of the stores in the Disney parks you can purchase a book about the parks' "Hidden Mickeys"; subtle Mickey Mouse shapes embedded throughout the parks by the imagineers who created the magical worlds of Disneyland and California Adventure. Written by Steven M. Garratt, the field guide to Hidden Mickeys offers clues pointing towards these secret shapes in ride queues, along the rides themselves and throughout the parks. There are even scavenger hunts that you can try which will take you on some of the best rides in an ordered fashion.
Get An Adrenalin Rush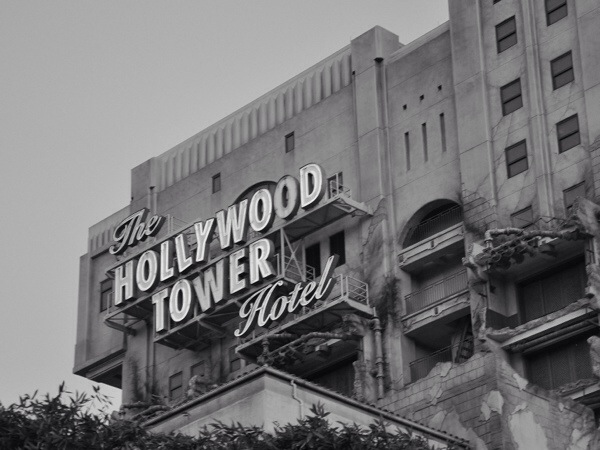 Disneyland isn't all about spinning teacups and the Sleeping Beauty castle; you can get an adrenalin rush on one of the many thrill rides in both Disneyland and California Adventure. My favourites are Space Mountain, a rollercoaster in total darkness, and Tower of Terror, an elevator that drops from the top of a derelict Hollywood hotel. There are plenty to choose from, but it's worth noting that most of the thrill rides are in California Adventure so if you're looking for a rush, consider spending more time here.
Discover the Original Mickey Mouse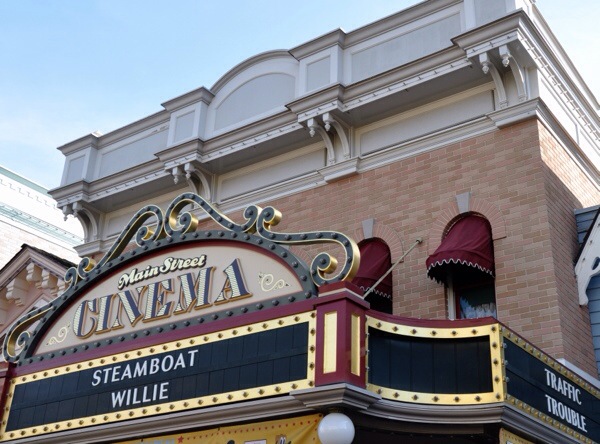 Mickey Mouse didn't always look the way he does today; he and Minnie debuted in Steamboat Willie, a black-and-white short film that premiered in 1928 and which pioneered synchronised sound in cartoons. In Disneyland you can watch the comical Steamboat Willie as well as some of Mickey's other early films in the Main Street Cinema, which is almost always empty. Don't leave Disneyland without diving into its beginnings here.
EAT:
Blue Bayou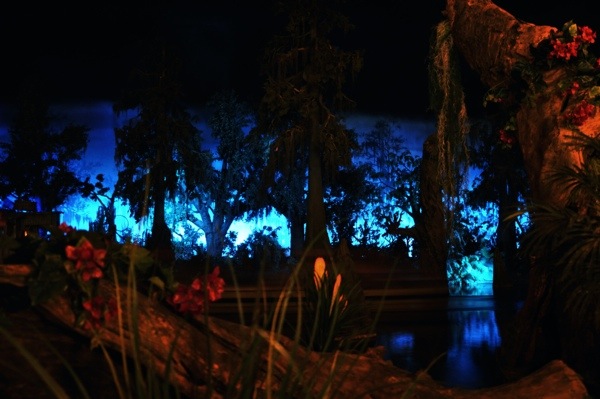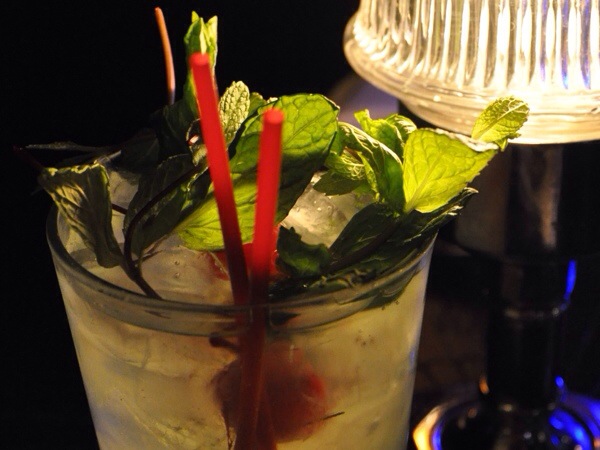 Within the parks, dining options are relatively limited. Giant turkey legs, slices of pizza and candy floss are all readily available, but if you look a little harder there are restaurants dotted throughout the parks where you can sit and relax over a proper meal. We made a lunch reservation at Blue Bayou, a New Orleans themed restaurant inside the Pirates of the Caribbean ride. No alcohol is served within Disneyland but I enjoyed a refreshing mint julep and ordered the jambalaya, which was spicy and delicious. Brendan tried their signature dish, the Monte Cristo: a deep fried ham and cheese sandwich served with sweet dipping sauces. The food was really tasty but the standout feature of Blue Bayou is the setting. Lanterns hang overhead, wisteria adorns the walls of the colonial building and boats lazily float past the dimly lit tables. Although Blue Bayou is pricey (as is everything within the parks) it's the perfect place to rest your weary feet and refuel in a relaxed setting before bracing yourself for more Disney fun.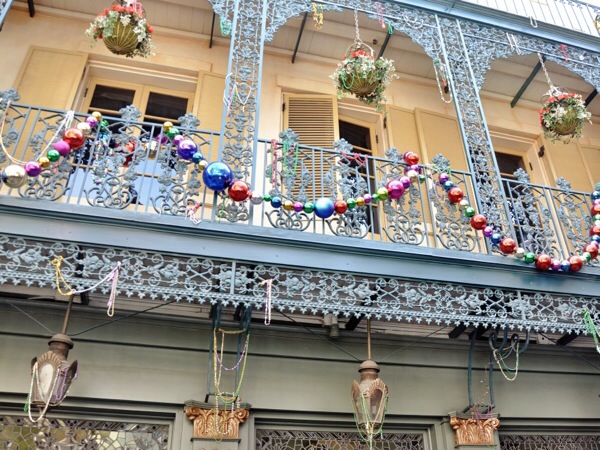 ESPN Zone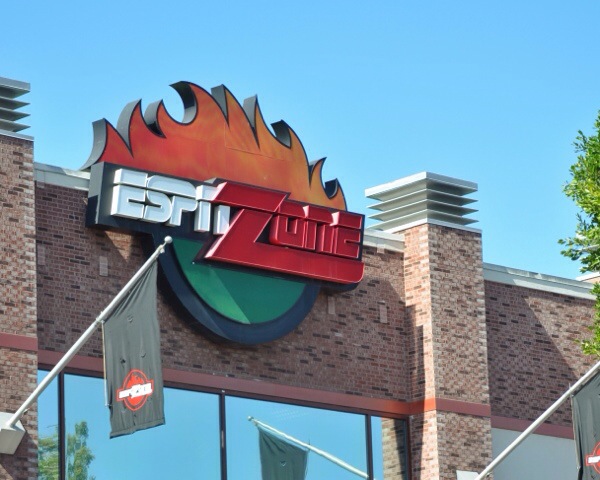 If you like watching sport, make sure you don't miss ESPN Zone in Downtown Disney. This bar, restaurant and gaming arcade boasts an entire wall of screens showing most major sporting events happening around the world. If you're lucky, you'll be seated at one of the booths with its own screen which you can control yourself. When we visited, Winter Olympic figure skating was being aired on the main screen (which kept me happy) and the multiple surrounding screens flashed with all kinds of other sports. There's an extensive drinks list and the menu is heavy with all-American bar snacks. Our buffalo wings and cheesy fries were washed down with cold beers and when we emerged from the dark building we were almost surprised to find ourselves back in the midst of Disney mania.
DRINK
California Adventure
If you want to find an alcoholic beverage in Disneyland, your only chance is to be a member of the private Club 33. Short of that, head over to California Adventure, the more adult-friendly of the two parks (more thrill rides, less characters wandering around) where there are a number of options to choose from. Grab a beer in the sunshine from one of the craft brewery carts dotting the park or go for a more refined option with Golden Vine Winery, a vineyard right in the middle of California Adventure that serves food and a glass of famous Californian vino.
UVA Bar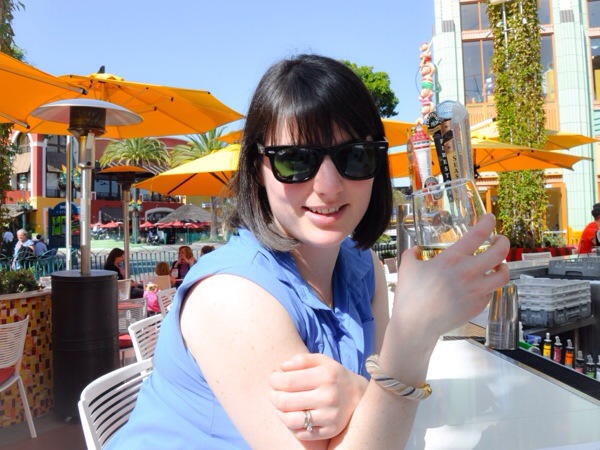 In Downtown Disney, you'll find a wider selection of eating and drinking options than in the parks themselves. On a sunny day, there's no better place to sit and people watch than UVA Bar, right in the middle of the main thoroughfare. If you're a beer drinker, I recommend the beer flight which allows you to taste some of the great local beers on their menu.
*thanks to Disneyland for providing our park passes
Want to see more posts like this?
Follow me on:
Follow