The rain was pouring down as we left Sonoma.
It was February after all, and even though we were in California the rains still came. The weather seemed fitting, given our feelings about the famous wine region we'd just visited. When researching, we'd heard that Sonoma was the more down to earth version of its famous neighbour, Napa. That sounded like our kind of wine region but when we arrived, we discovered that the snootiness must have rubbed off.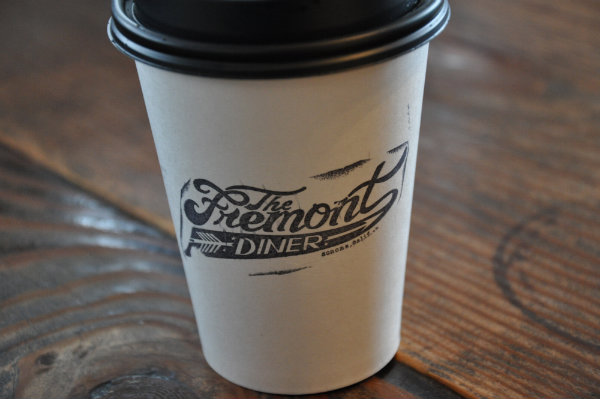 Sonoma is cute, don't get me wrong.
The town is quaint, set around a central square reminiscent of Back to the Future's Hill Valley. Dotted around this square are pricy antique stores, wine and cocktail bars, gourmet delis and restaurants whose menus made my mouth water. I could have remained in that square and happily enjoyed my Sonoma experience. But when we drove out of town towards the wineries we found them to be soulless.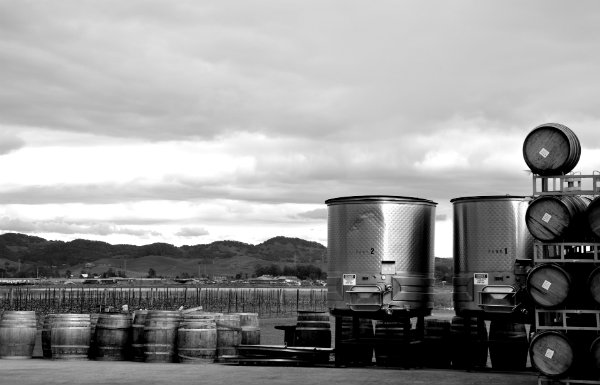 Charging up to $30 for tastings and pushing us through like we were at a supermarket checkout, we left agreeing that we much prefer the wine regions back in Adelaide. We found one winery that we did like in Sonoma, an old ranch-turned-winery run by a small family with three adorable labradors. We bought a few bottles, glad that our Sonoma experience hadn't been for nothing, but when we left the following day it wasn't with sadness or fondness. Just driving rain.
I'd read about a diner on our way out of town and informed Brendan that we'd be stopping there for breakfast. After a late start, we almost drove right past the unassuming building, and through the frantic windscreen wipers we noticed a huge queue of people braving the rain. Brendan wanted to move on, but being the stubborn foodie I am, I ran to the entrance to enquire how long it would take to be seated.
The wait time was 40 minutes.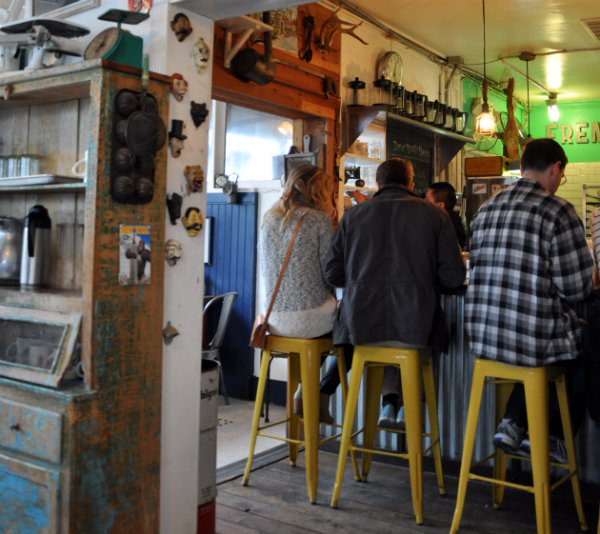 I relayed this to Brendan and a local who overheard our umming and ahhing interrupted, informing us that 'it doesn't matter how long the wait is, it's worth it.'
As it turns out, he was right.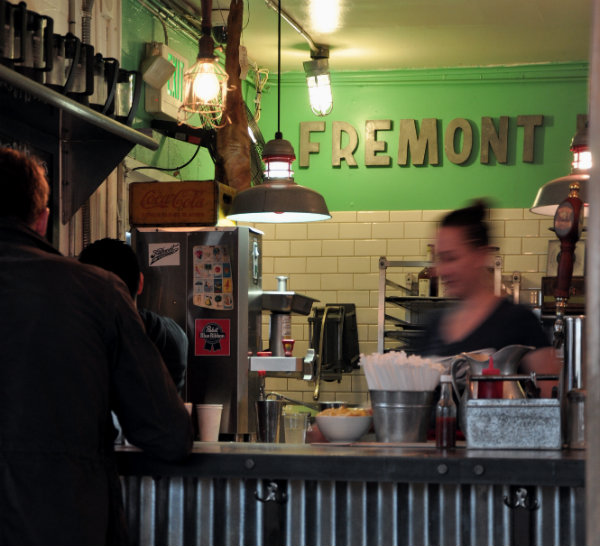 We ordered a takeaway coffee and huddled under the awning with locals and visitors alike. By the time they called us, we were well past ready to eat. Ordering orange juice that arrived in jam jars, we looked around and I instantly fell in love with the all-American, retro decor. It was like stepping into a hipster version of how I imagine the deep south to be, with old Coca-Cola crates surrounded by trinkets and signs saying things like 'I love you like biscuits and gravy.'
When I read about Fremont Diner the overwhelming sentiment was devoted love for their chicken and waffle. There was no doubt about it; I was ordering their famous dish.
I know you're judging me, because everyone who has heard me speak about chicken and waffle gets judgy. Put those eyes of judgement away for a second, and pretend that calories don't exist and that nothing matters but flavour, texture and comfort. It's in this context that you'll fall in love with this dish: buttermilk-coated, deep-fried, succulent chicken atop a fluffy, crisp waffle, all served with a generous dollop of butter and drowned in syrup.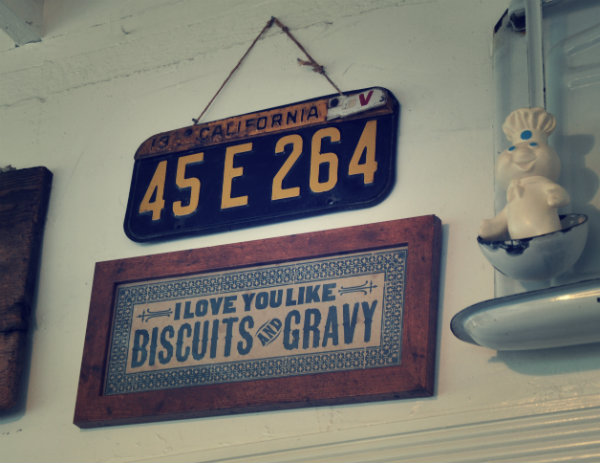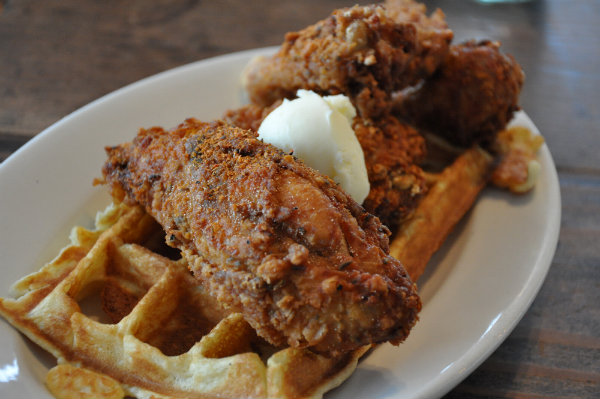 Perhaps I can't convince you with my words, or even these photos (which still make me salivate) but just do me a favour, OK? If you're ever in Sonoma, Napa, or the surrounding areas, just get yourself to Fremont Diner.
Step into this little shack of nostalgic Americana and order yourself the chicken and waffle. For breakfast.
Even if you don't trust me, trust the other diners. I spoke with a man who was staying in Sonoma for 3 days and had come back every day because it was so good. Another guy hobbled in after finishing a marathon. He hadn't even showered; he just needed some soul food.
And he knew where to get it.
Would I return to Sonoma? Not for the wine. But for the chicken and waffle? Oh hell yes!
You'll find Fremont Diner at 2698 Fremont Dr, Sonoma, CA 95476, United States
Want to see more posts like this?
Follow me on:
Follow