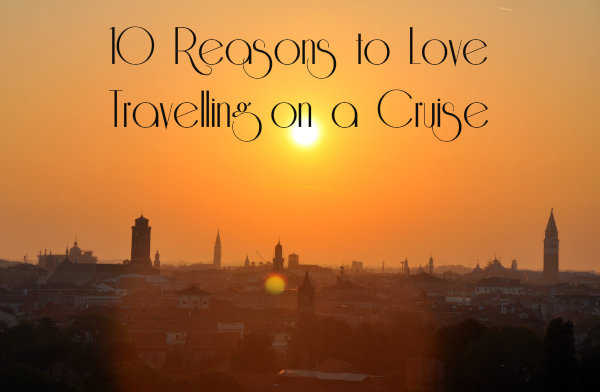 If you've never been on a cruise before this whole way of travelling may seem like a bit of a mystery to you. Cruises certainly seemed mysterious to me before I tried one for myself. Beforehand, I wasn't quite convinced that a cruise was for me but now, having been lucky enough travel on three, I'm hooked. If you have cruised before I'm sure you'll agree with all of the below but in case you're still unsure, here are 10 reasons to love travelling on a cruise:
1. The Destinations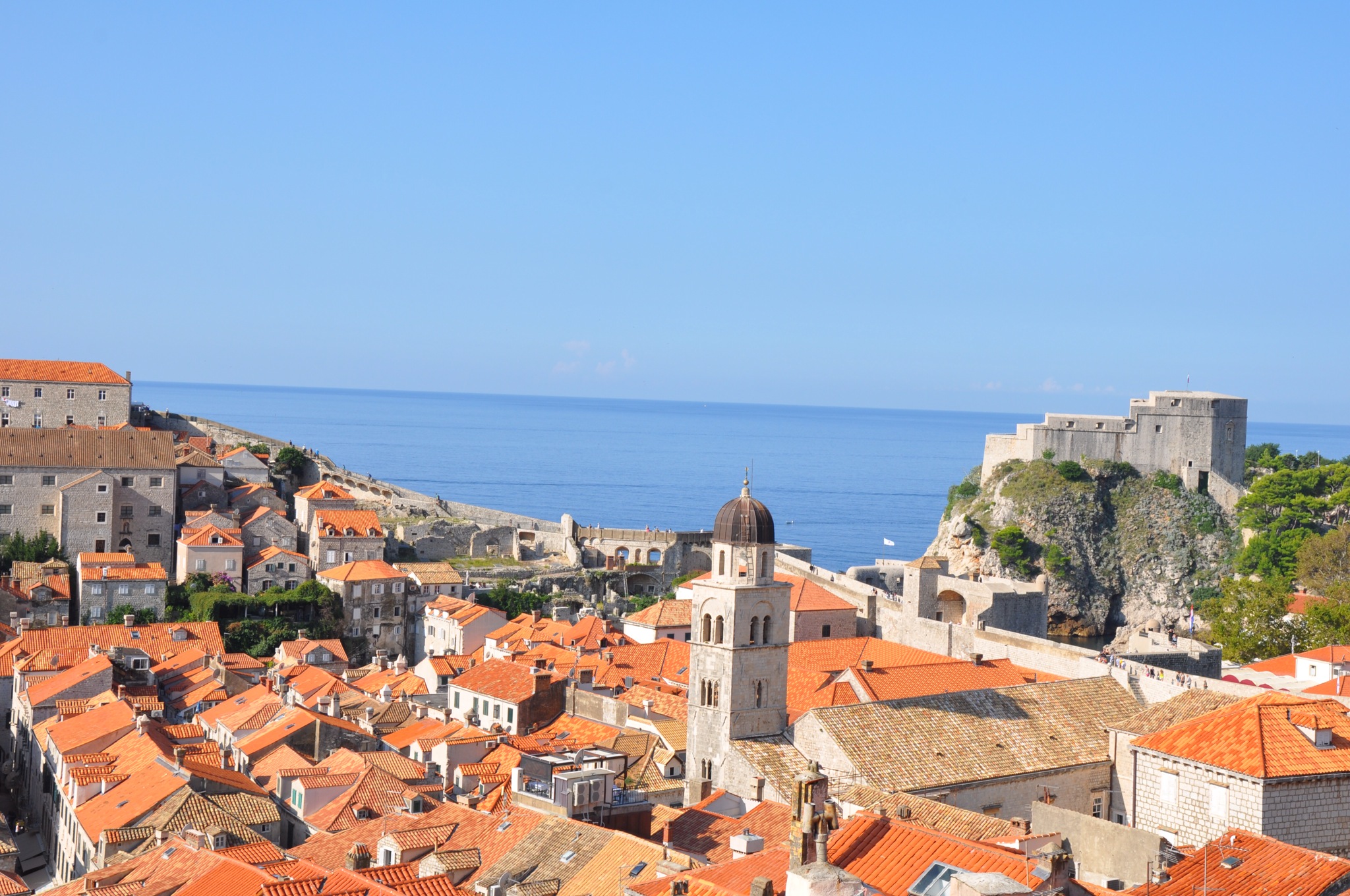 This is the first item on my list for good reason. There is simply no easier, more convenient and more relaxing way to see lots of incredible destinations within a relatively short time span. On my recent 7-day cruise I visited 4 countries; a feat that would be stressful and hurried if you attempted the same journey by land.
Of course, a cruise stop is too short to really explore a destination in depth, but sometimes it's all you need. For example, even though I adore the island of Mykonos, I don't think I'll hurry back, but Dubrovnik captured my heart and I definitely need to return ASAP to get a more in-depth feel for the destination. I wouldn't have been to either place if it hadn't been for my cruise, and I'm so glad I got to see them.
2. The Food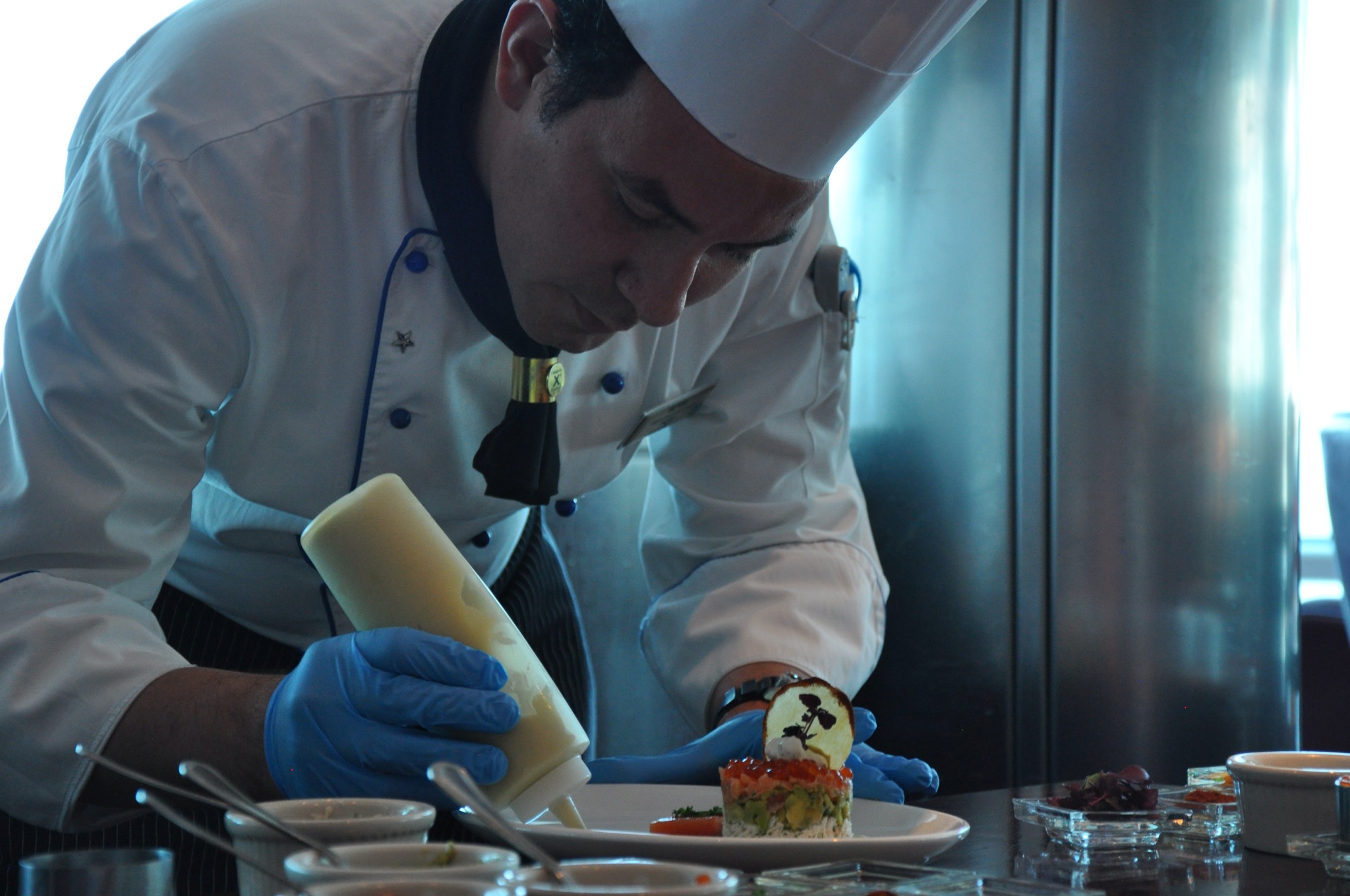 For a foodie like myself, it's easy to be sceptical about a cruise. Before I boarded my first cruise I thought the food would be something to be endured, not enjoyed. By the end of the trip it was clear to me that food can be an integral part of a cruise experience, and for that reason your ship should be chosen carefully to ensure you have a fabulous foodie experience. On board Celebrity Equinox, there were so many options to choose from that I didn't even get to try them all. From healthy choices (see: how to avoid gaining weight on a cruise) to specialty restaurants that would be right at home in London, a cruise ship really is a foodie's paradise.
3. Unpacking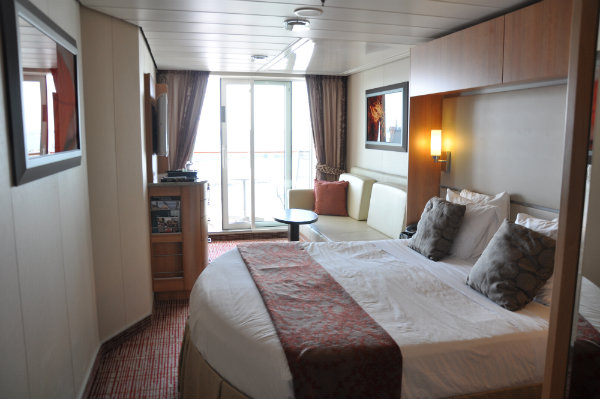 Before my recent cruise, I literally cannot remember the last time I unpacked my suitcase on a holiday. Usually I'm moving from place to place, or I'm just visiting a city for a weekend so it doesn't make sense to unpack. I'm always rummaging through my suitcase, repacking its messy contents and trying to work out how to iron without an iron because everything has become so creased. On a cruise, you're in the same place for the entire duration so as soon as you board you can unpack and enjoy living out of a cupboard rather than a suitcase. It's positively blissful.
4. The Bars
Chic martini bar? Cosy pub? Experimental cocktail lounge? Whatever you fancy, you'll find it on a Celebrity Cruises ship. Each of the bars I visited during my cruise was as good as the last, and each had character, flair and a quirky twist. Take a seat at the frozen Martini Bar and watch the staff spin and fling the bottles at a dizzying pace (for an impressive show, order three or more martinis just to watch them being poured); select from a huge range of world beers at the Gastrobar, or watch the world go by from Sunset Bar on the very back of the top deck.
5. Cold Towels
After a day walking around a fascinating destination in the summer sunshine, nothing – and I mean nothing – feels as good as an icy cold towel to freshen up before stepping back on board your cruise ship. At every port, this is what I was greeted with when returning in the afternoon, and I'd look forward to it from about lunchtime each day. You might just have to trust me on this one, but anyone who's been on a cruise knows exactly what I'm talking about!
6. The Scenery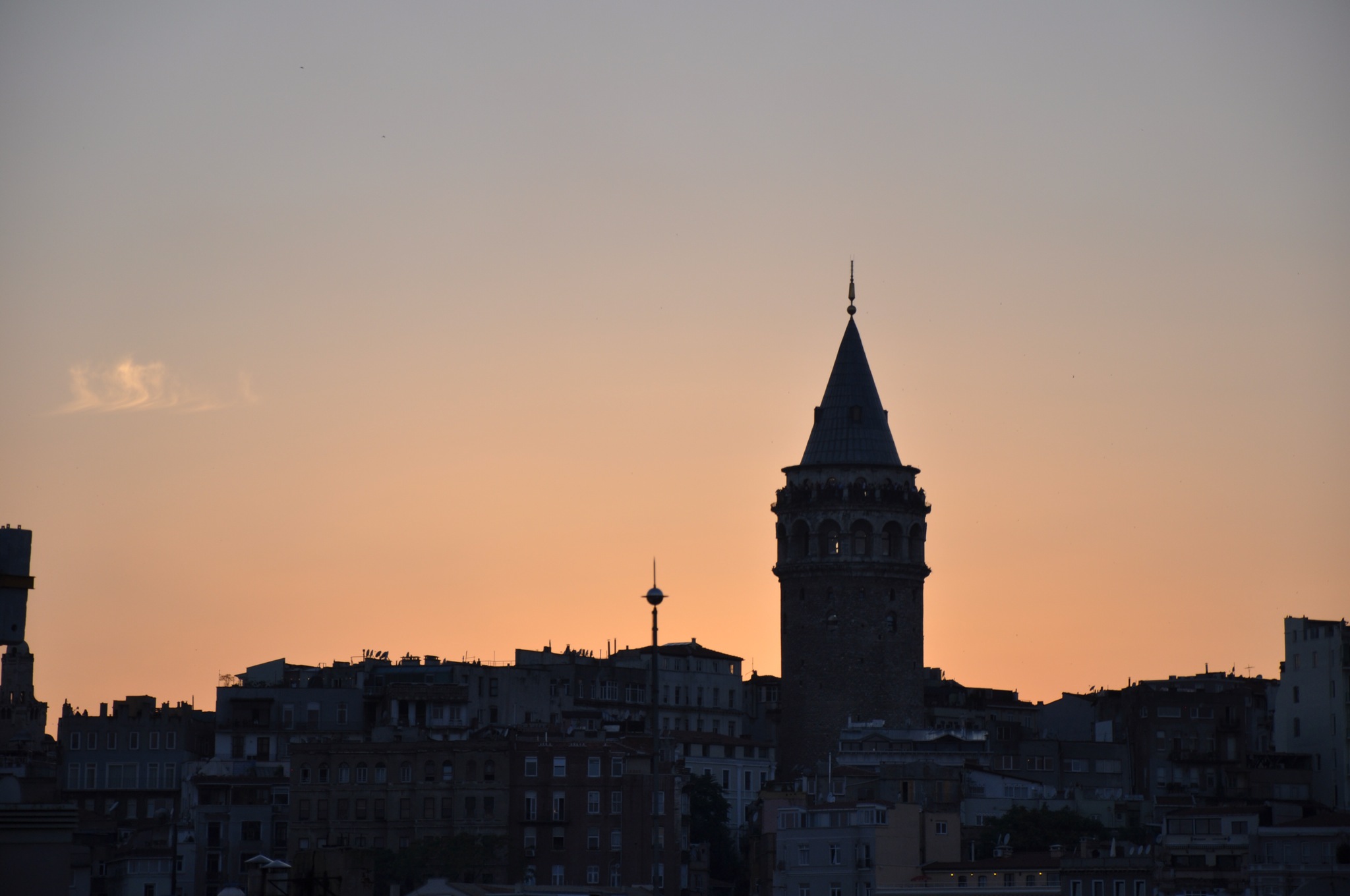 I'm pretty certain that no view in the world can ever beat an ever-changing one. When you're on a cruise you literally watch the world go by, sliding by your balcony or window, changing from open ocean to pretty town; from sunrise to bright daylight to colourful sunset. And when you enter or leave a port you get a view like no other, from the lofty height of the ship's top deck.
7. Something for Everyone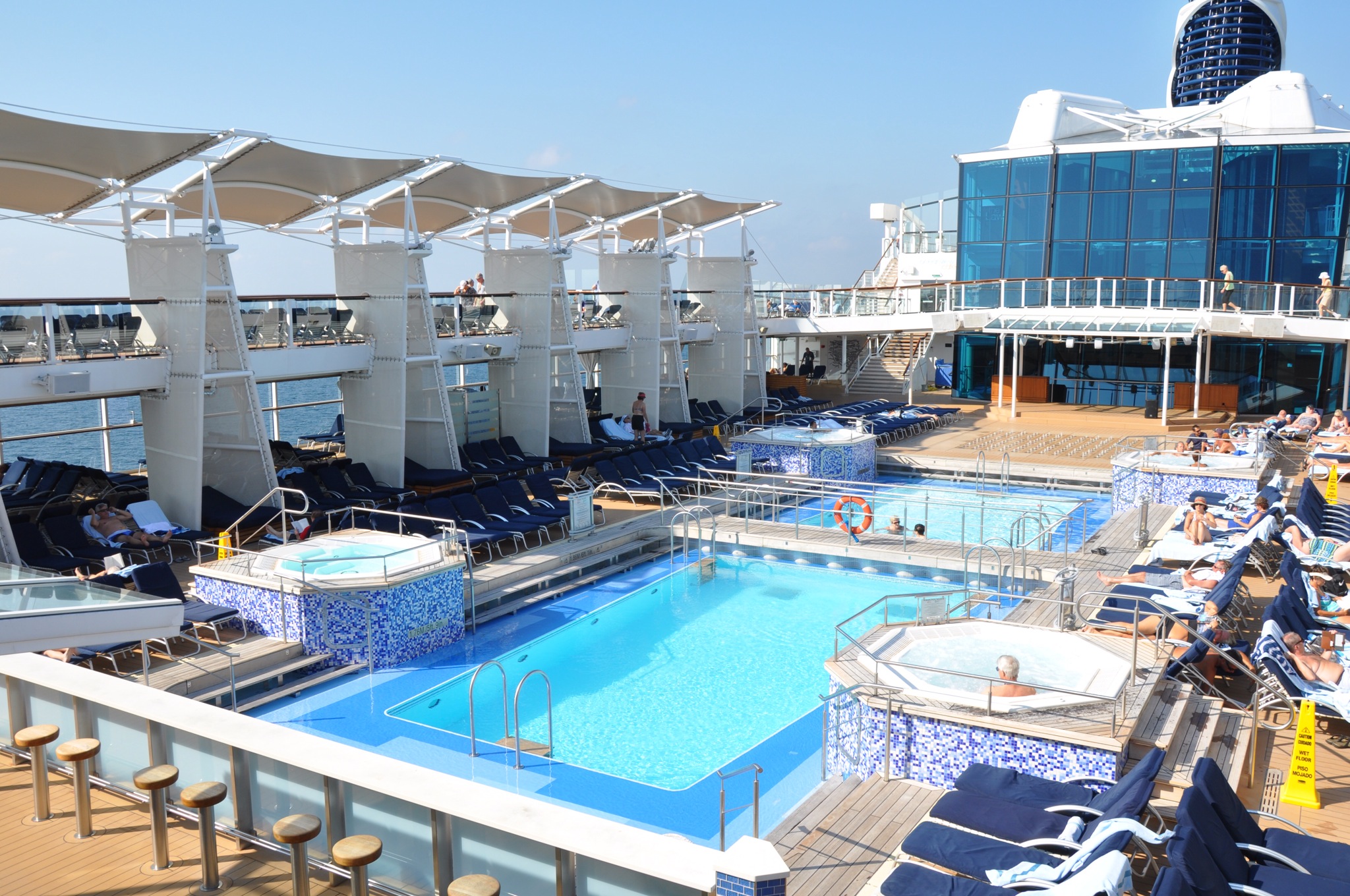 A cruise is the perfect multi-generational family or group holiday, because there truly is something for everyone – I know that sounds like some cheesy sales line, but in this case it really is true. Whether you love or loathe organised activities, pool time, exercise, reading, art, gambling, shopping, dancing, theatre…you get the idea…you can either embrace or avoid it on a cruise ship. There are kids' programmes on board which means you could plan a trip with the whole family and everyone would be happy!
8. Second-to-None Service
When you're used to average customer service, like the kind you get in London, it can be a little overwhelming to step onto a cruise ship and be greeted with a smile by everyone you encounter, but after a few days it becomes normal; expected even. With something like one staff member for every two passengers on board Celebrity Equinox, there's always someone to help you with whatever it is you need. The only problem with this level of service was that coming back to London was a shock to the system!
9. The SeaPass
If you haven't been on a cruise before, your SeaPass (this is what it's called on a Celebrity Cruises ship) is your all-access pass for your entire cruise. It's your room key, your ship boarding pass and your credit card. Cruises are cash-free, so everything is charged to your SeaPass which means you don't need to worry about having cash on you or ensuring you have the right currency – and at the end of your trip you pay for your account (which you can check whenever you want on your room TV so you won't get any surprises at the end).
10. Relaxation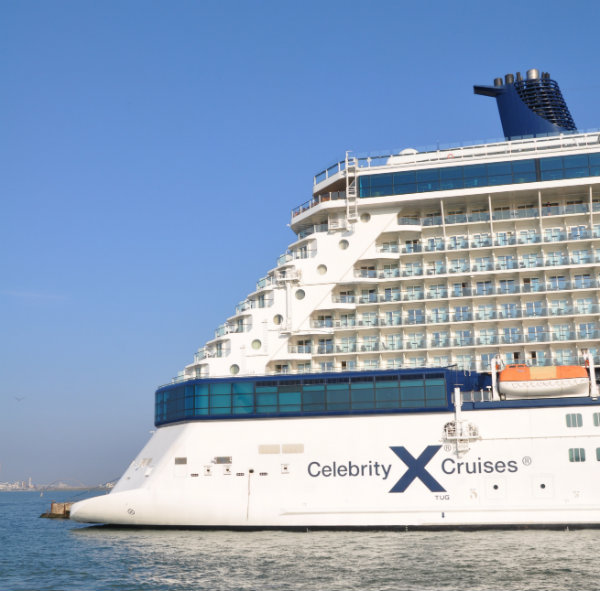 I don't really do all-inclusive holidays, or trips where I just sit by a beach or pool. I'm too easily bored, and I itch to explore, explore, explore. That's why I take so many city breaks. But a cruise gives me the best of both worlds – I can discover new destinations each day but evenings or days at sea offer the perfect excuse to simply relax. There's a pool, a spa…and a balcony, which is my favourite spot on a cruise ship, where I can sit with a drink and watch the world's best view unfold before me.
*Just letting you know: Celebrity Cruises generously provided me with a trip on board their fabulous Equinox ship in exchange for blog posts about the destinations I visited. My writing and my opinions, as ever, are all mine.
Want to see more posts like this?
Follow me on:
Follow