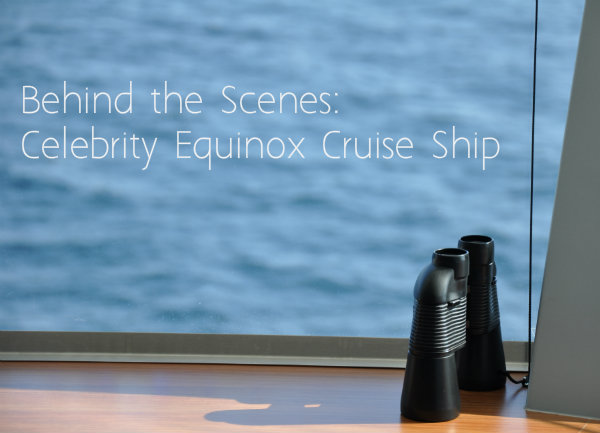 It's been a while since I went on that wonderful cruise around Croatia, Greece and Turkey but I was looking through some photos recently and found these behind the scenes snaps from the cruise ship I was on: Celebrity Equinox.
While I was on board I was lucky enough to get a tour of one of the galleys (kitchens) on board, as well as the bridge, which is the room from which the ship is controlled. I was also able to attend some of the Sail Aways and arrivals into port on the ship's helipad. More on all of those things in a moment, but first, here's a little video of some of the highlights behind the scenes:
A cruise ship runs like a kind of well rehearsed theatre, with more going on backstage than you could ever imagine. There are multiple kitchens with some, like the pastry kitchen, running 24 hours a day. All of the food is freshly made which is an incredible feat in itself, considering there are close to 3,000 passengers on board and another 1,200 staff to feed on a fully-booked cruise.
The bloggers on board, myself included, were introduced to the executive chef, Michael Fernandes as well as his Executive Sous Chefs, Konstantinos Vogliatzoglo and Victor Mancilla. We were treated to a cooking masterclass where we learned how to make a seafood starter and an incredibly creamy risotto, which we devoured greedily as we chatted to the three talented chefs.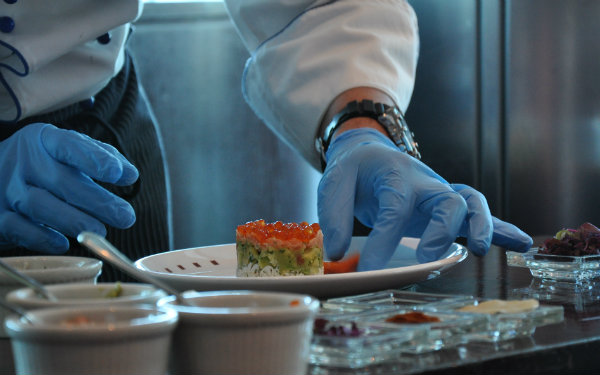 What I loved most about our time together was seeing how passionate they are about what they do, and how important their friendship with each other is. As they explained to us, they're away from their families for such long periods of time that the crew becomes their on-board family. It's not just a cheesy sentiment, either. These guys really do act like three brothers, teasing each other and generally having a good time.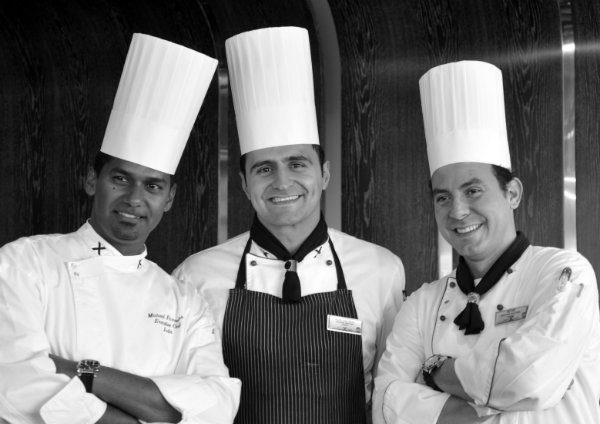 I think for most people who go on cruises, the life of the crew is completely fascinating. I could have spent hours asking questions about what it's like to live and work on board, but with a few thousand hungry guests to feed, they had to go prepare for the next meal and we had a Sail Away to attend.
Sail Aways are invitation-only events where you get to experience the ship sailing away from port from the comfort of the helipad, where the views are unobstructed. There's champagne, music and some of the more senior officers are mingling with the guests, which makes for interesting conversations. When we arrived into Istanbul we were invited to the helipad for the ship's arrival into the city – the views were incredible, and we even had some (slightly random) dancing accompaniment to add to the festive atmosphere.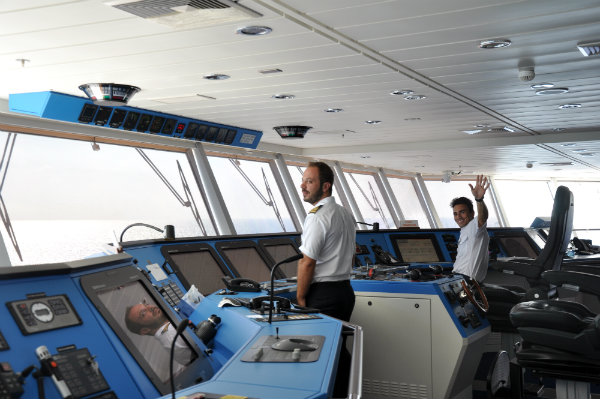 The invitation I was most excited about, however, was the one that gave me access to the Bridge; the room from which the ship is commanded. It was a real privilege to be granted a tour, and although I wasn't able to film any video while I was there, I was able to take some photos. Can you believe that tiny little lever can steer the entire ship?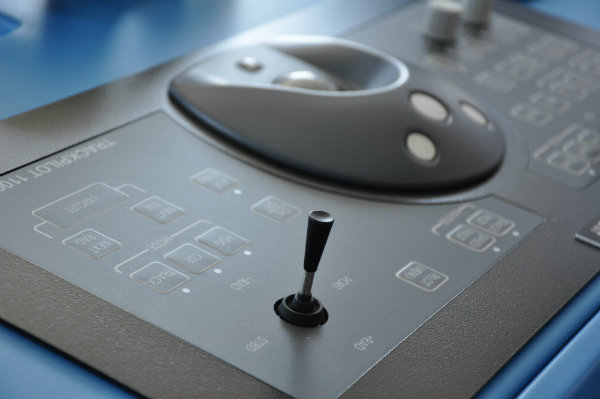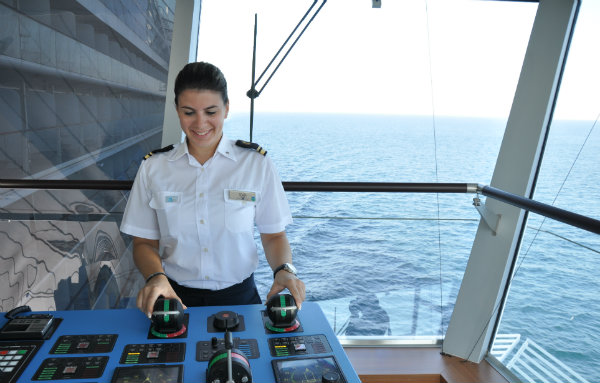 A cruise is, as I've excitedly told you before, one of the most memorable ways to travel. But it becomes so much more impressive once you realise everything that goes on behind the scenes to make the voyage as spectacular as it is.
Want to see more posts like this?
Follow me on:
Follow