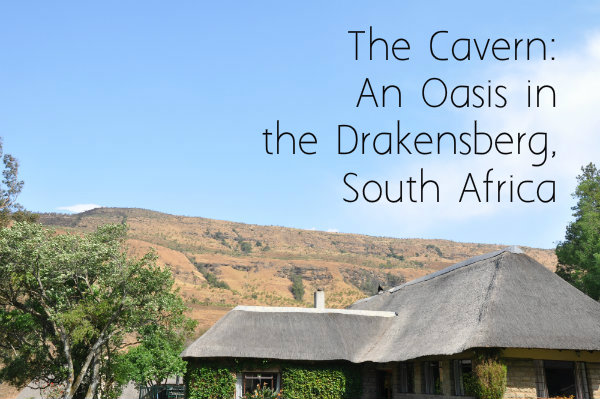 "The family reunion is happening in the Drakensberg," my dad announced, much to my confusion.
After checking what 'the Drakensberg' meant, I was horrified to discover that it was a mountain range in the middle of the KwaZulu-Natal province of South Africa, far from any major city and nowhere near the country's infamous game reserves. Hiking seemed to be the main attraction of the region, an activity that I quite frankly struggle to get too excited about.
However, the lure of 71 fellow relatives (no kidding. And that wasn't all of us!) getting together outweighed my trepidation regarding the location, and so on a sunny afternoon in late September I found myself arriving at The Cavern, a resort and (to my pleasant surprise) spa in the middle of South Africa's Drakensberg mountain range.
It was love at first sight.
Probably because my first sight was Lulu, the world's cutest dog and resident at The Cavern, but also because the scenery was, quite simply, breathtaking. In addition, the resort itself was a perfect slice of relaxation that I was suddenly glad to have two full days to explore.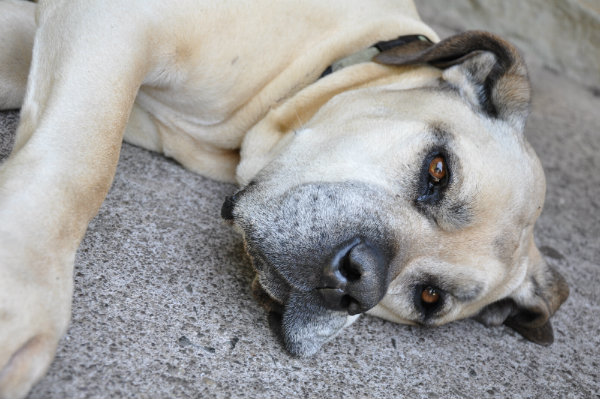 This adorable dog is actually Daisy, but Lulu was always closeby!
As most of the family took off the next morning for mountain biking, hiking, and other such strenuous endeavours, I booked myself into the spa, also known as the Forest Retreat, for a massage. It truly is a retreat. A smattering of small, thatched-roof huts are hidden away from the main resort, each with its own small balcony overlooking the lush mountains that make this region so famous.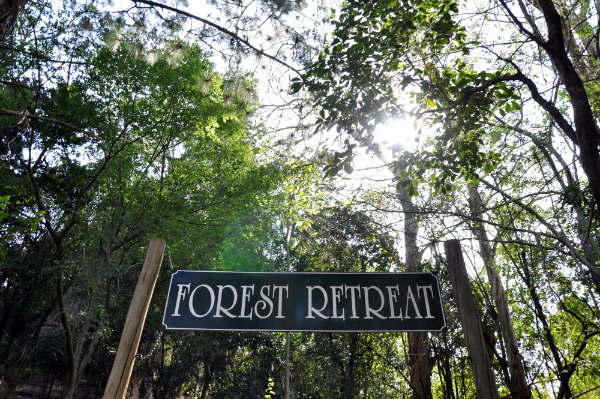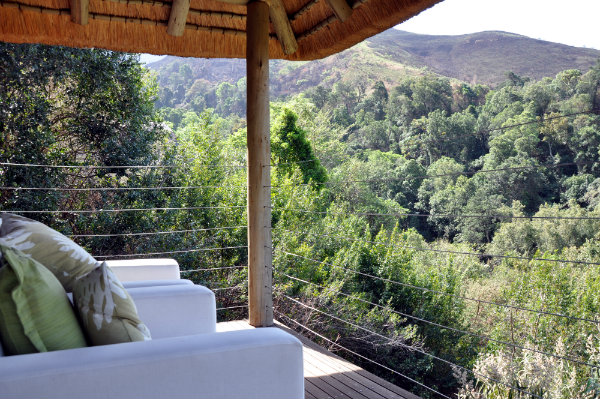 A few baboons watched curiously as I walked up the path that led to these huts, and birds provided the soundtrack to my morning stroll. I was almost sad to have to lie down for my treatment, as I could have spent all day sitting on the comfortable chair on the balcony, watching birds fly overhead and enjoying the tranquility. But as soon as the massage started I forgot all about the view as my pre-holiday stress melted away and my body was sent straight into relaxation mode.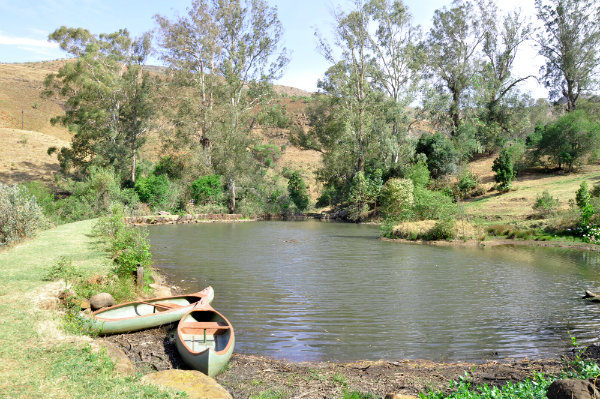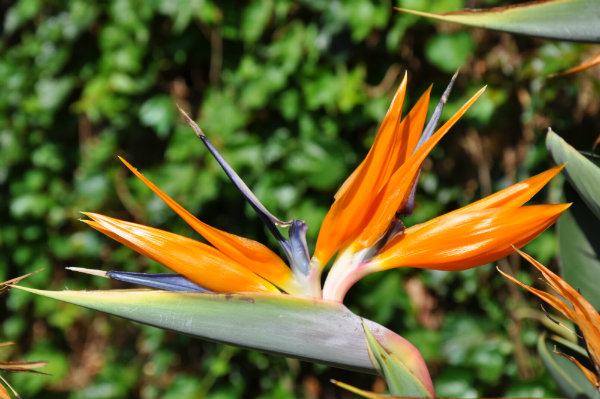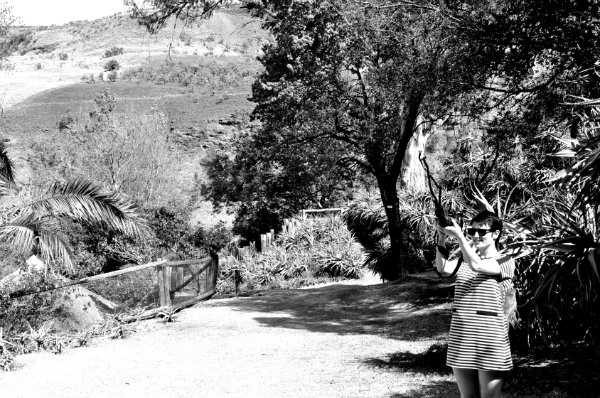 All of those endorphins must have done something crazy, because I found myself embarking on a gentle hike that afternoon. The previous evening's storm had left behind a low shroud of mist across the mountain range and the result was a slightly mystical walk up and down green and brown hills, absorbing the pure silence.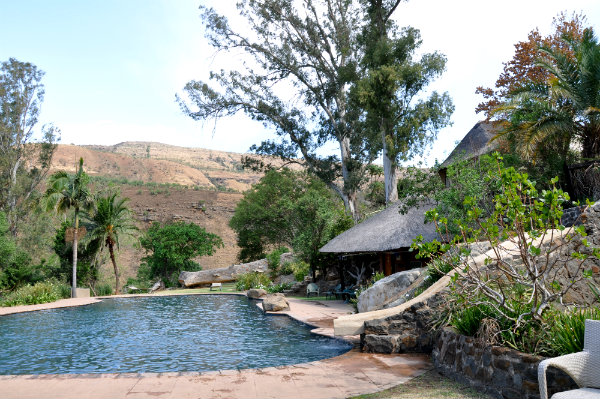 There's no need to venture far, though. The grounds include a pool with a view that's the perfect refreshing end to a hike or cycle (so I'm told) as well as a small lake, horse riding facilities, tennis courts, a bowling green and games rooms for when the rain arrives.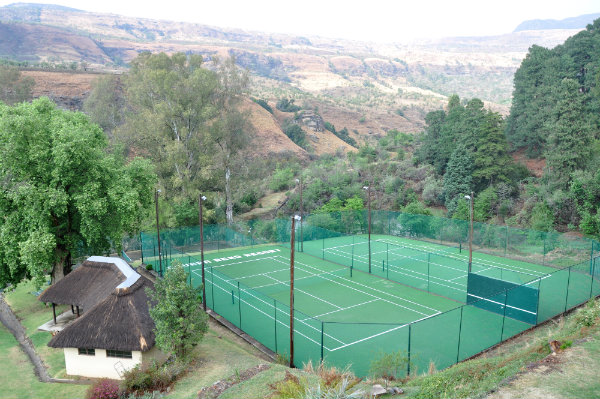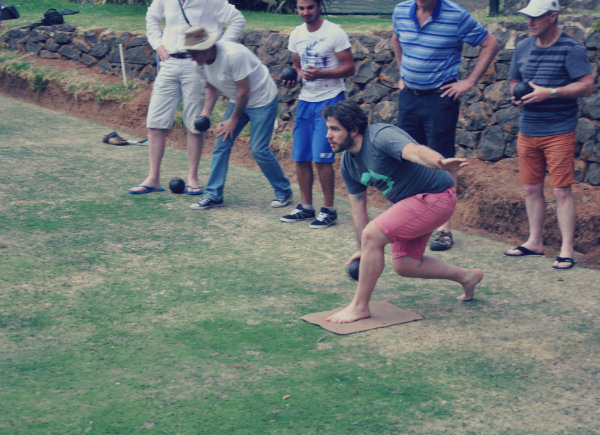 And the rains most certainly arrived. In fact, they cut short what was fast becoming an incredibly intense family game of lawn bowls. As the lightning flashed and thunder roared, we dispersed around the resort, some finding solace in a friendly game of pool or Scattergories, others braving the rain for some cycling, yet others retreating to their comfortable rooms for a pre-dinner rest.
One of my favourite locations in the resort was the Cave Bar, tucked underneath the dining room and decorated with skulls peering from nooks and crannies in the stone. Drinks could be ordered from the bar, or you could simply wander into the small cellar next door, packed full of local wines, all reasonably priced. We'd pop down there before dinner and grab a bottle to share at our table or to sip in the bar later in the evening.
Our food at The Cavern was all included, with incredible meal after incredible meal served by some of the friendliest staff you'll ever meet. To celebrate a birthday in our group, we were treated to a serenade of a Capella songs that were so beautifully performed that we all piled into the hall later that night to listen to The Cavern's own choir.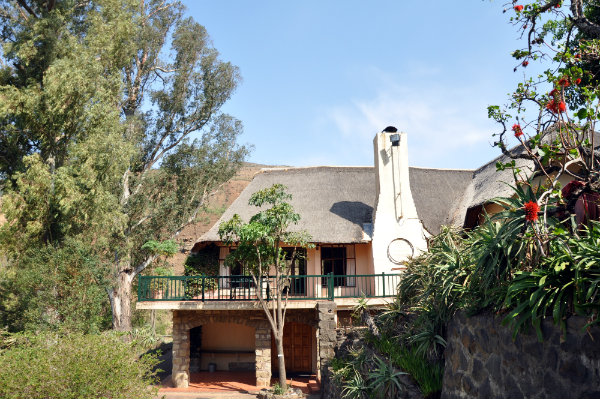 On our last day at The Cavern we decided to try something a little adventurous, so we drove a few minutes down the road to All Out Adventures, where we braved a ziplining tour among the tree tops (check out the video below to hear me scream – a lot). It was a terrifying, exhilarating, outrageously fun afternoon that I highly recommend if you ever find yourself here.
And please do find yourself here. Despite my original misgivings, I was hooked on this spectacular resort in the Drakensberg mountains the moment I arrived, and I would have spent far longer here if I'd had the time. But alas! The game reserves were calling, and so we continued our South African adventure with a self-drive safari.
Note: Rates at The Cavern start from around £60 per person per night, but be sure to check out their website for their latest prices.
Want to see more posts like this?
Follow me on:
Follow