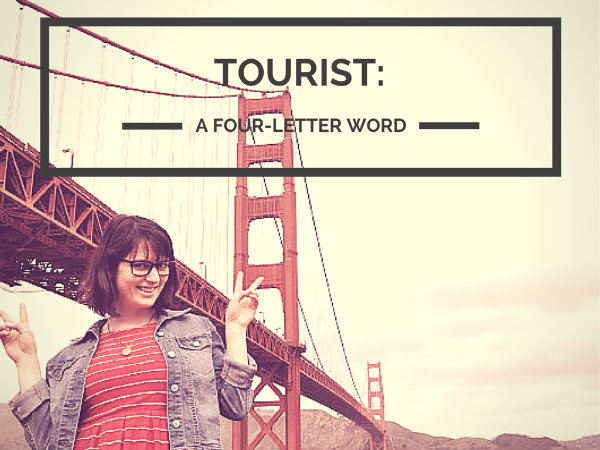 "I'm not a tourist, I'm a traveller."
How many times have you heard someone make that statement?
I have listened to it more times than I can attempt to count, but no matter whose mouth it comes from I always have the same reaction: frustration served with a dash of anger.
I don't know when it happened, but all of a sudden it seems that tourist is a four-letter word. Travelling is apparently no longer considered to be really travelling unless you completely ignore all of the iconic buildings and neighbourhoods in a destination, scoff at guided tours, refuse to pick up a map and can fluently speak the local language.
Of course, we have all had experiences with the type of people that do give tourists a bad name. I remember sitting in a quaint restaurant in the French Alps, heartily enjoying a raclette when an English family sat down and spent the evening asking for fish and chips and complaining to the staff that there was no English menu. Seriously.
No one wants to be painted with the same brush as these sorts of people, but assuming that all tourists act like this is showing that you are, in fact, as ignorant as that English family themselves.
When I travel, I am a tourist. And that's OK with me.
I can't pretend, just because I am eating in a cafe filled with locals and because I have perfected one phrase of French to make me sound cultured, that I am better than the crowds of people queuing at the Eiffel Tower. I have lined up for hours to see the Eiffel Tower myself. I have taken the Staten Island Ferry to see the Statue of Liberty. I have stood on the conveyor belt that took me past the Crown Jewels in the Tower of London. I have taken a cheesy photo at the top of Table Mountain. And you know what? I loved every second of every one of those experiences, and no 'traveller' can ever take that away from me.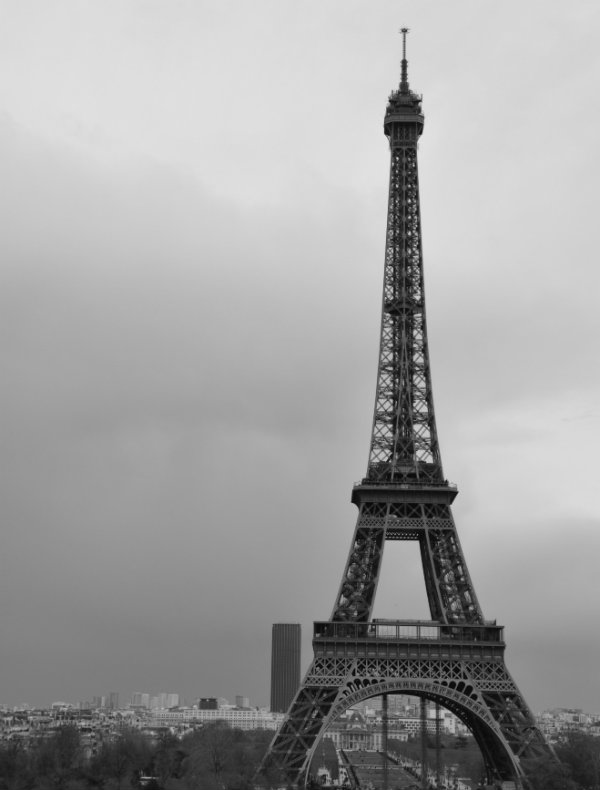 So often I hear fellow travel-lovers wax lyrical about how everyone should travel, but in the next breath they're condemning a type of travel that doesn't fit into their idea of the correct way to do so. Travel can't be both inclusive and exclusive, and it's our responsibility, as people who have been lucky enough or determined enough to see some of this wonderful world, to encourage others to do so too and to make it attractive and accessible to those who aren't sure they can do it.
I am an advocate of travelling. Not 'travelling' in an anti-tourist sense, just getting out of your comfort zone and seeing something you haven't seen before. Opening your eyes up to new cultures and seeing how the world works in other places is one of the most enriching experiences that you can ever have, and I truly do recommend that everyone tries it once, even if it's somewhere close to home. You can have a new experience without spending a fortune.
And here's something I want you to know: when you do get a chance to travel, take it and enjoy your experience, whatever it looks like. If you feel more comfortable taking a guided tour, do it. If you're too tired to walk further to find an authentic restaurant, eat at the place with the plastic menus in English. And if you just want a slice of pizza when you're in Turkey, get your cheesy, delicious slice of pizza.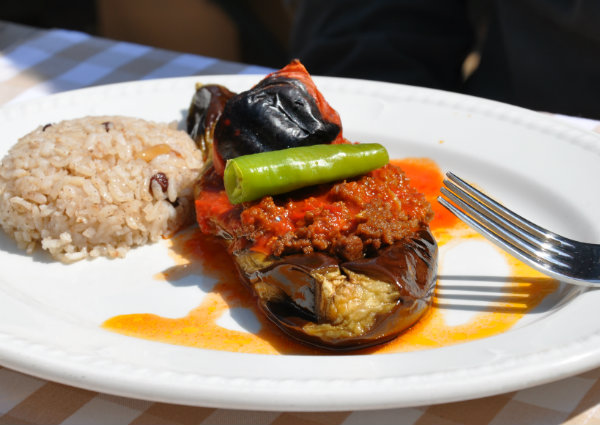 I'm going to let you in on a secret: choosing to do any of these things doesn't make you a failure, and it doesn't make you a lesser kind of traveller, because there's no such thing.
Is there more to a city than its major sights, its crowded areas and its laminated menus? Of course! But not discovering every last corner of a destination doesn't make your visit any less real than if you know it inside out.
And you know what? Maybe the next time that English family from the French restaurant travels, they'll be a little more daring and try something new from the menu. And maybe the time after that they'll learn a few local phrases. Perhaps one day they'll be looking for things that are unique and off the beaten track and they'll be giggling at the family nearby who are struggling with a menu they don't understand. But for now, they are tourists.
Like me. And you.
Instead of fighting it, just enjoy it. Embrace it. Own it. Say it with me (I promise, nothing bad will happen): I am a tourist.
Was that so hard?
Want to see more posts like this?
Follow me on:
Follow