I love France. The language, the landscapes, the food. Okay, fine, mostly the food.
But it's not just Paris that's home to incredible cuisine – it's found in all corners of France, and the mountains are no exception.
My recent ski holiday to Val d'Isère was basically a front for a weeklong cheese-eating fest. Sure, I did a few hours on the slopes here and there, but mostly so I could reach the restaurants I wanted to eat at.
After extensive sampling (I'm so dedicated, y'all) I can now confirm the most delicious things to eat in Val d'Isère (and where you can eat them).
Raclette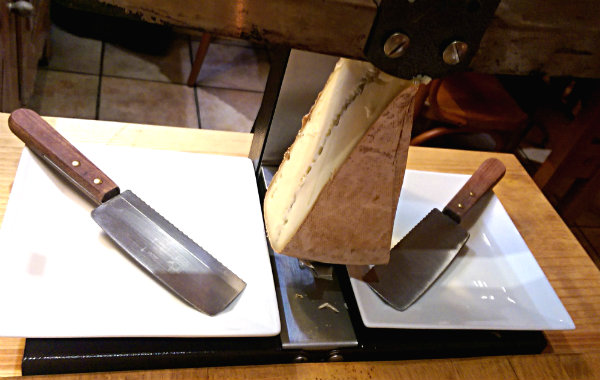 The queen of cheesy meals, raclette is a actually the name of the cheese that this dish revolves around.
Basically, a huge hunk of cheese is placed on a contraption that resembles some kind of torture device (see photo above). It's then heated, and those cleavers are used to scrape the melted bits of cheese onto your plate, which is by then heaped with meat, potatoes and pickles.
I have it on good authority (i.e. my half-French friend) that raclette is best eaten with a glass of white wine, as it cuts through the greasy cheese and makes the meal easier to digest.
Well, if you insist…!
Where to eat raclette in Val d'Isère
The Fondue Factory (a firm favourite of mine as you'll soon discover) or Auberge St Hubert.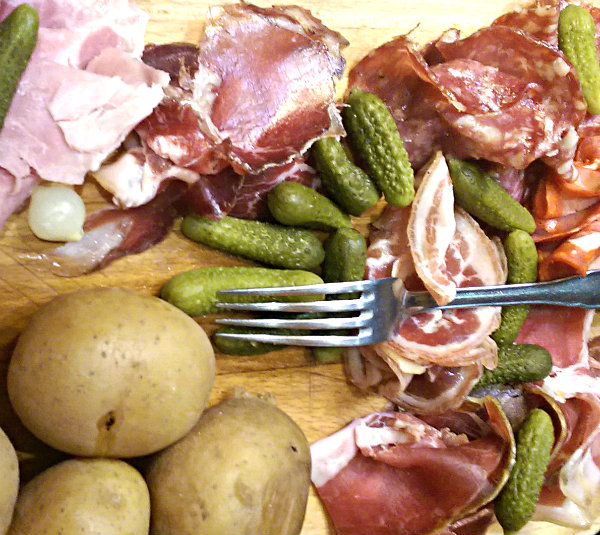 Tartiflette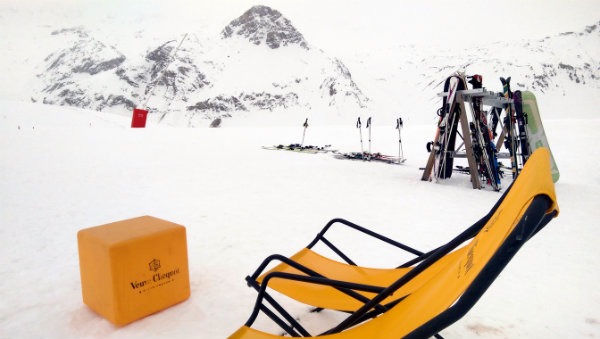 Tartiflette is one of my absolute favourite dishes in the entire world, so whenever I'm in the alps I eat it like I'm on death row and it's my final meal.
It's made up of potatoes, reblochon cheese (a.k.a. heaven), cream, bacon, onions and sometimes white wine. They're all baked together until it's an oozy, bubbling hot bowl of perfection.
Because I'm committed to objectivity, I tried three different tartiflettes in three days. I'm also a total glutton, but that's by the by.
Where to eat tartiflette in Val d'Isère
My favourite of the three was at the top of the Solaise gondola, in a restaurant called La Tête de Solaise. Perhaps it's because I was drinking a cold glass of Veuve Clicquot as snow fell on my face, but I'm pretty sure it was the tastiest tartiflette I tried in the resort.
Fondue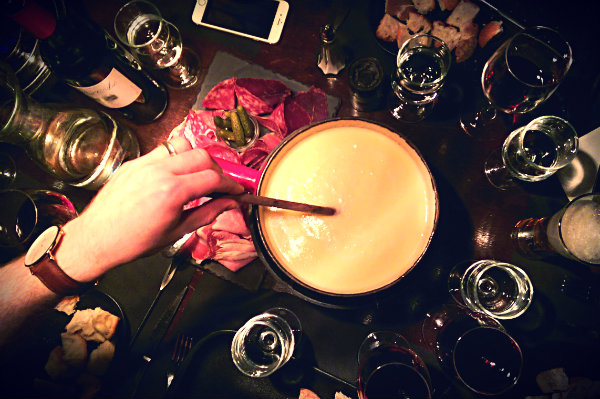 If raclette is the queen of cheesy dishes, then fondue is the king.
A cheese fondue is an experience as well as a meal – it's so rich you're guaranteed to feel sick at the end of it, but it's so totally worth it. Just be sure to schedule in a post-fondue nap.
A basic fondue is a mixture of cheeses, usually emmental, comté and beaufort, melted together with garlic and white wine. You'll get a bunch of slightly stale bread (just so it's a bit crunchy) to dip into the cheese mixture on long, slim forks.
A savoyarde fondue, which you'll likely order when you're in Val d'Isère, also comes with a selection of cold meats, which are infinitely harder to dip than the bread chunks, but so tasty it's worth the effort.
Where to eat fondue in Val d'Isère
I was told that the best place for a fondue is Restaurant le Lodge. It was great, but the next day I tried a cheese fondue at The Fondue Factory and it was exceptional – much tastier than the previous day's.
I also highly recommend the chocolate fondue at The Fondue Factory. And the hot chocolate. And the wine. Basically, just promise me you'll eat there, okay?
Pastries
image credit: Office du Tourisme Val d'Isère
Known across France for its incredible bread and pastries, Maison Chevallot is an institution in the village of Val d'Isère.
Sadly, as is the case in much of France, there are no gluten free options available here. But quite frankly, I was willing to look pregnant for a day if it meant getting to pig out on the delicious pastries and cakes I found there.
I had some kind of pie situation stuffed with beaufort cheese and ham, and it was to die for. I also had a pretty epic tiramisu. I would have eaten there every day if I wasn't trying to consume my body weight in tartiflette.
Where to eat pastries in Val d'Isère
Maison Chevallot. End of.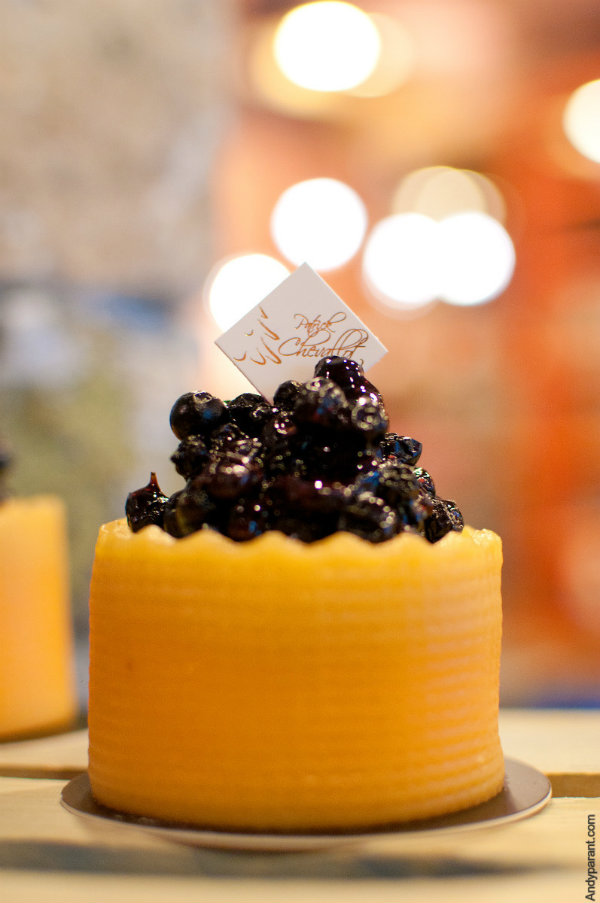 image credit: Office du Tourisme Val d'Isère
Hot chocolate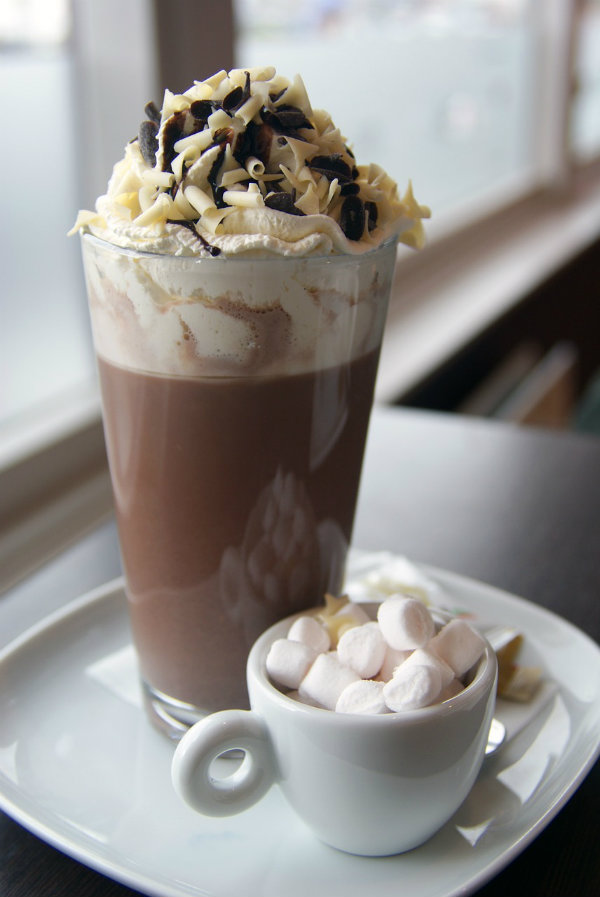 Technically you don't eat hot chocolate. I know that. But in Val d'Isère you kinda do, as they all come with an insane amount of cream on top, making them so thick you basically have to chew them.
When you're out in the snow and you're running low on energy, there are few things more comforting than a sweet hot chocolate, and there's plenty of it all over the mountain.
Where to drink hot chocolate in Val d'Isère
You know what I'm gonna say already, don't you? Yep, The Fondue Factory is pretty great (the hot chocolate is ridiculously huge), but I also loved sitting in a deck chair at the bottom of The Village chairlift, sipping hot chocolate in the sunshine at Hôtel Le Brussel's.
Have you been to Val d'Isère? What other food would you recommend?
Pin this for later: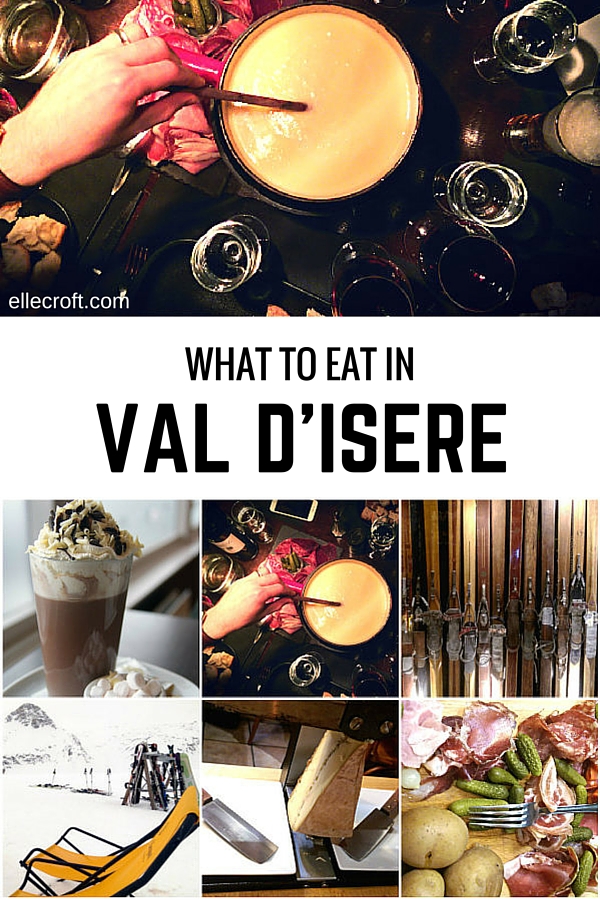 Want to see more posts like this?
Follow me on:
Follow