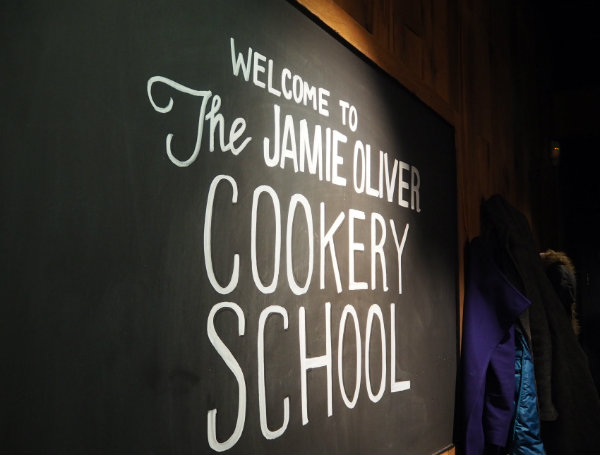 Jamie Oliver is a regularly-uttered name in the Croft household. Whenever we have friends over we use his recipes, we have a bunch of his cooking equipment in our kitchen and our shelves are stuffed with his cookbooks.
I don't think I've ever tried a Jamie Oliver recipe that hasn't had me reaching for seconds, so when I was invited to take part in a class at the new Jamie Oliver Cookery School in Shepherd's Bush, I didn't need to be asked twice. Learning how to cook like Jamie is goals!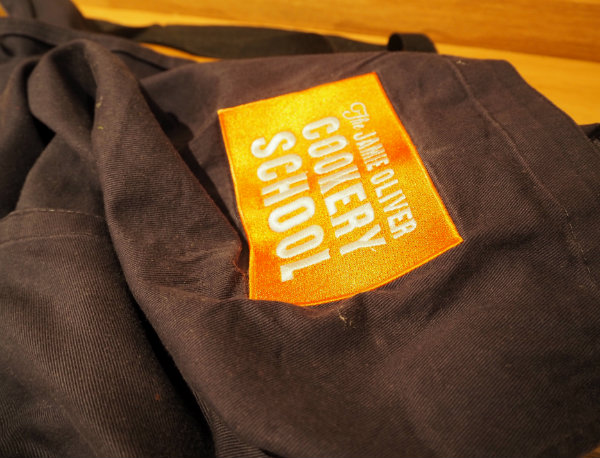 With loads of classes to choose from, it was hard to narrow my options down to just one, but in the end I picked the Mexican Street Food Feast because, well, guacamole.
Brendan wasn't able to join me so I enlisted the help of my sous chef Jackie, and we arrived at the school – which is just at the back of Jamie's Italian restaurant at Westfield Shepherd's Bush – to be handed an apron and a glass of prosecco. Now that's how I like to learn!
You might also like: Unique food experiences in Florence
Jamie Oliver Cookery School
I was surprised by how warm and stylish the Jamie Oliver Cookery School was – I have to admit, I was expecting lots of blinding white and stainless steel. Clinical, really.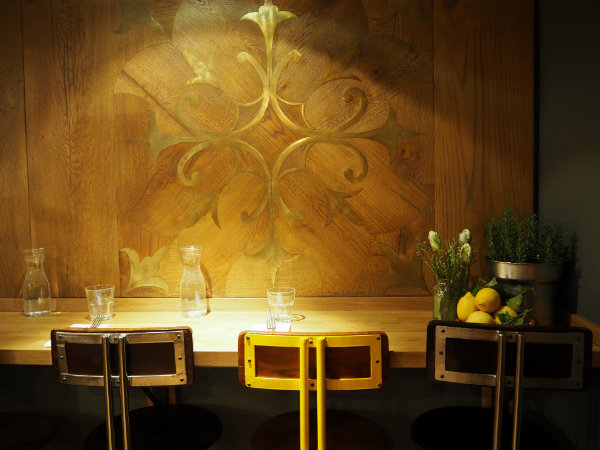 But instead there was wood panelling inlaid with gold patterns, artfully mismatched stools, and loads of windows that would be amazing in summer when the whole place would be flooded with natural light.
There was enough room for about 20 people, all in pairs at our own cooking stations, and surrounding the kitchen space was a series of benches where we'd eventually eat our meals.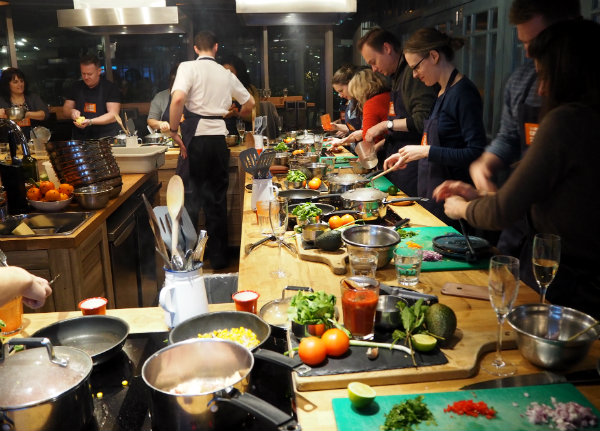 You might also like: Moroccan cooking class in Marrakech
The Mexican Street Food Feast lesson
There was one teacher – or chef – who took us on our Mexican Street Food journey.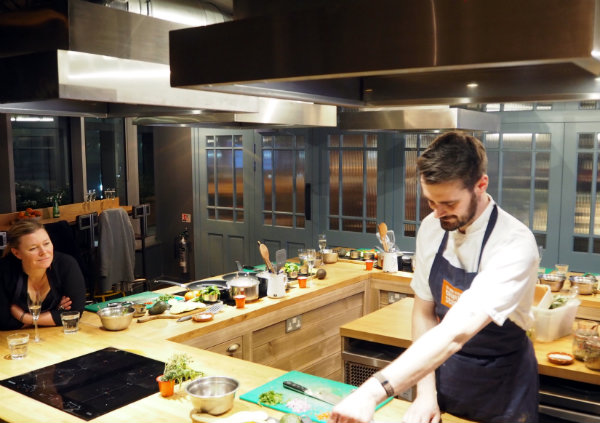 He began with some safety instructions and housekeeping, and then we were straight into it. Rather than everyone following him step by step, he showed us what we were going to do, and then sent us to our stations to get it done.
I loved this way of working, because you could go at your own pace, without being held up by others' questions (or holding up the class with your own questions!).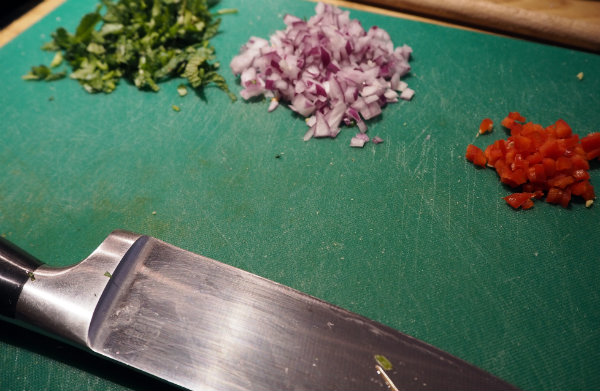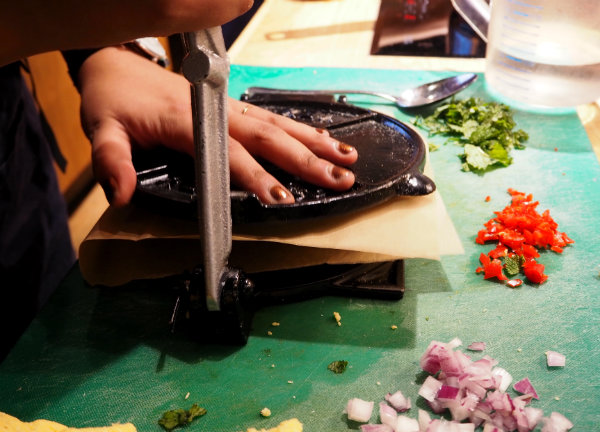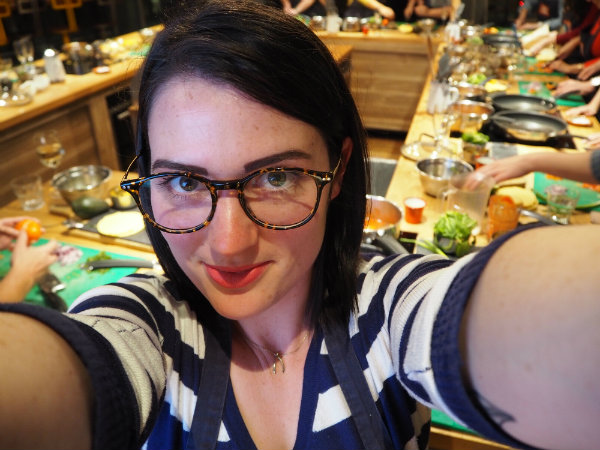 Throughout the lesson, we were given useful tips, like how to hold a knife properly (I thought I was doing it right this whole time), how to mince garlic with a knife and how to cut an avocado without risk of death.
We could just ask our questions whenever we needed to, but otherwise could just get down to cooking! The meal we were making was delightfully simple, and all of our ingredients were laid out in front of us. I wish cooking was always so easy.
Our instructor also took drink orders, so if you prefer cooking with a glass of wine in hand, the Jamie Oliver Cookery School is the place for you.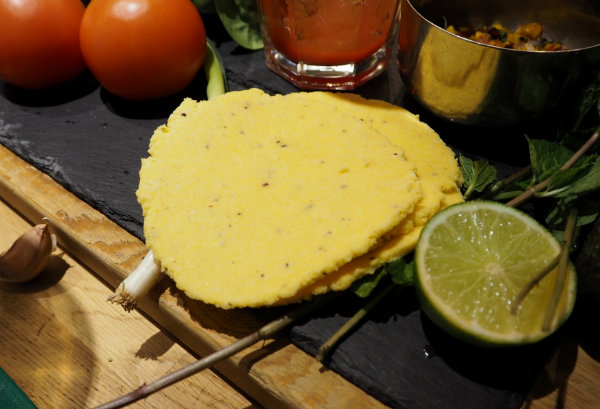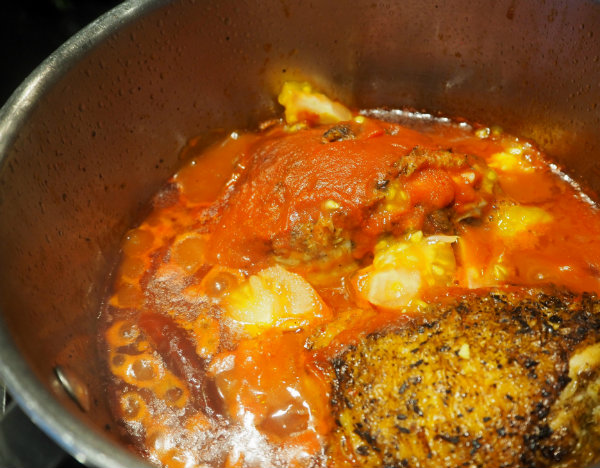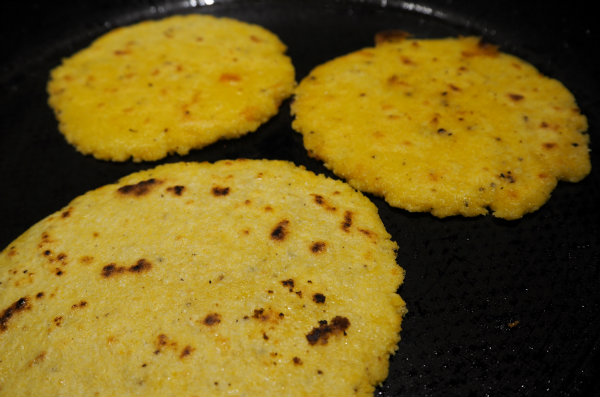 The best part was that we didn't need to take notes or try to memorise anything, because we were emailed the recipe in full the next day. We could just relax, enjoy the experience, and get increasingly hungrier as our meals started smelling divine.
You might also like: that time we made eggs and soldiers for dessert
The food
The best part of the whole lesson was, obviously, getting to eat what we'd just made.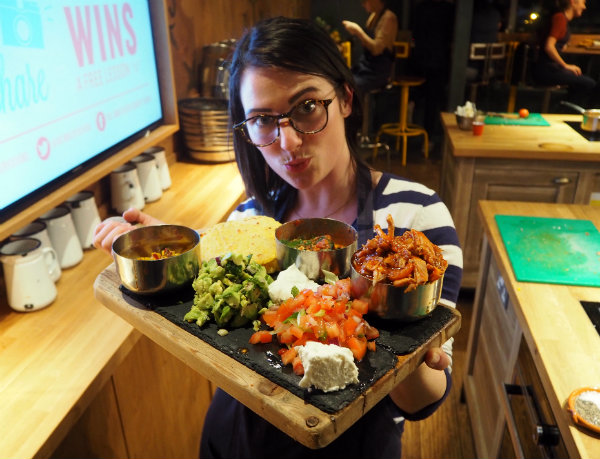 Oh my goodness. It was epic! And I don't usually say that about my own cooking.
We'd made tortillas (handmade, using a tortilla press which I'm now obsessed with getting for my own kitchen), topped with chipotle pulled chicken, roasted corn salsa and a spinach and feta filling. And to make it all even more tasty (and infinitely more difficult to eat), we also had a tomato salsa and guacamole.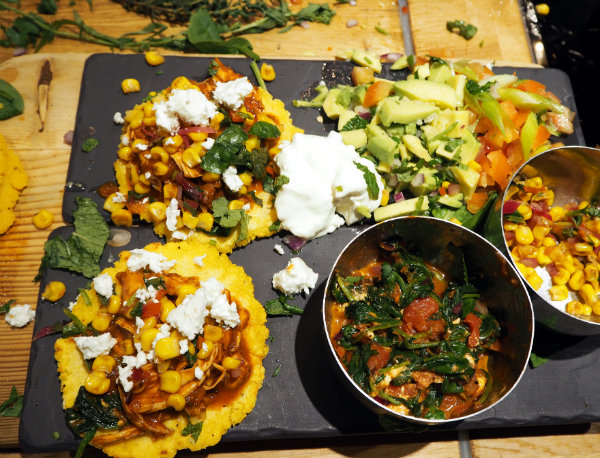 It really was a feast, and every element of the meal was totally delicious. It was so easy that I'll absolutely be recreating this at home next time I have guests over.
I had a blast at the Jamie Oliver Cookery School and I highly recommend it to anyone who wants to improve their cooking skills, or even if you're a confident cook, but just looking for something a little different to do.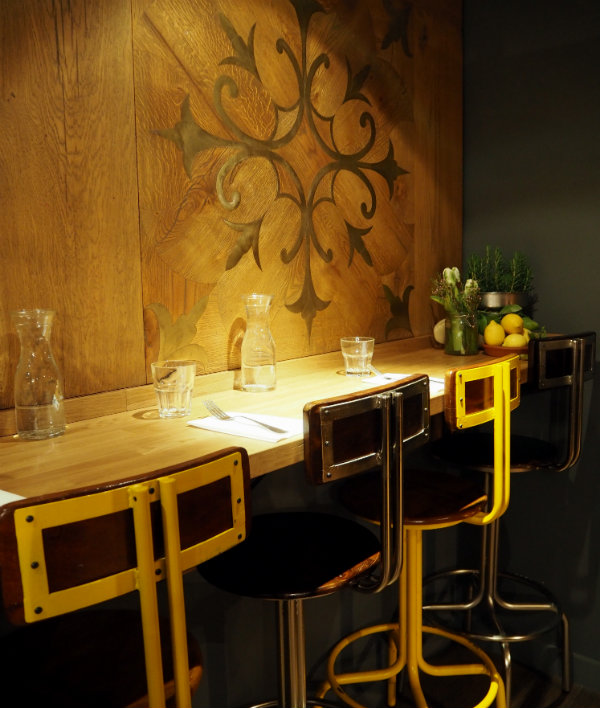 And with so many incredible-sounding classes to choose from (I'm looking at you, Taste of Japan and Pizza & Prosecco!), it's the sort of experience you can – and should – try again and again. Psst: they do gift cards, too!
Don't miss the video I made of my cooking class experience:
Follow the Jamie Oliver Cookery School on Facebook and Twitter for more info and inspiration.
Thanks so much to the Jamie Oliver Cookery School for hosting such a memorably tasty evening!
Want to see more posts like this?
Follow me on:
Follow