A quick heads up: Airbnb invited me to review this experience, so they picked up the tab for myself and a guest. Thanks, guys!
I first wrote about Airbnb in 2011, when it was a little-known concept, and my friends were all shocked that I'd stay in a stranger's home. Six years on and I've now slept in people's houses from California to Moscow, and plenty of destinations between.
I love how staying in a home, rather than a hotel, gives me a chance to experience a destination like a local, which is why I was excited to learn more about the new concept of Airbnb Experiences.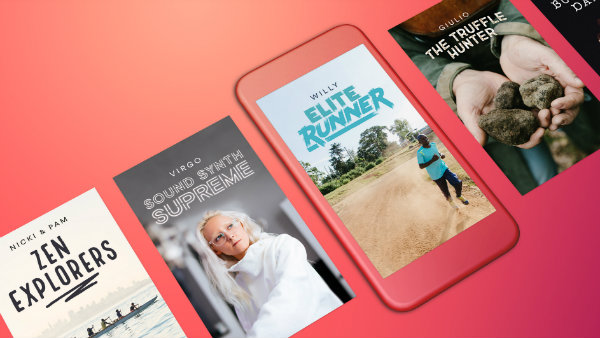 image via: airbnb.com
Simply put, Airbnb Experiences are activities designed and led by local experts.
There are hundreds of Experiences to choose from in a bunch of cities around the world, and each Experience offers a unique and authentic insight into that destination.
You could spend an evening checking out Havana's music scene with a local music historian, learn how to make sushi in Tokyo, go truffle hunting in Florence, create your own perfume in Paris…the options are as varied as they are incredible, and once you start looking at them all, I guarantee you'll start planning a trip around at least one.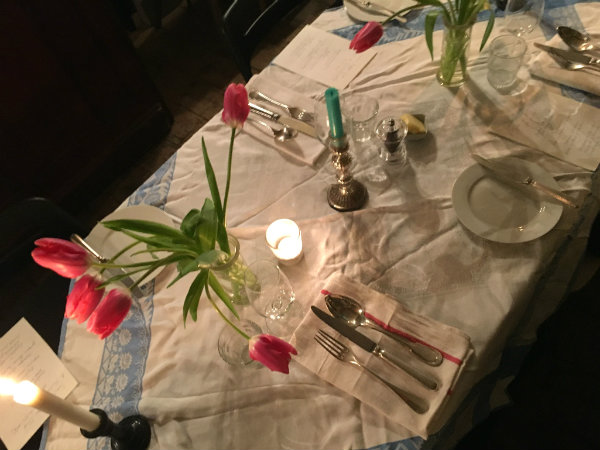 I was invited to try an Airbnb Experience in London, so of course I chose one that revolved around food: A Taste of Spitalfields.
Honestly, I had no idea what to expect. Having lived in London for 8 years, and having visited almost every major tourist attraction you can think of, I wasn't sure that this would really offer something different. After all, I am a local now.
But I went along with an empty stomach and an open mind, hoping to experience a side of London I'd never seen before.
A Taste of Spitalfields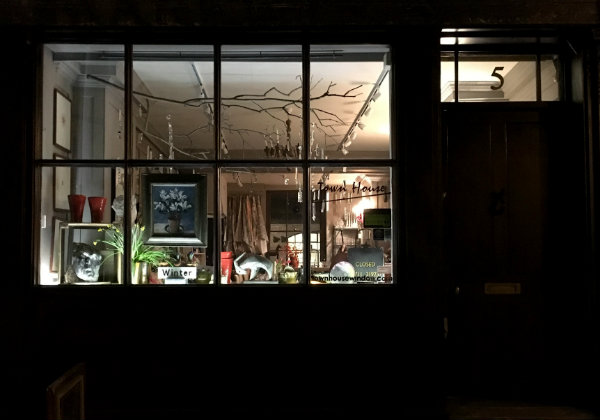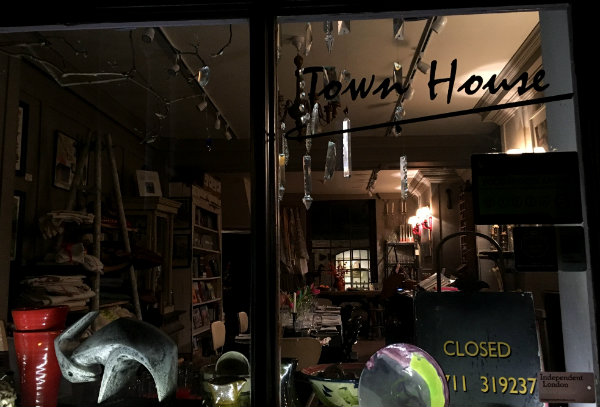 I don't know East London very well, and I'd never heard of Town House before.
Tucked on a side street right opposite Spitalfields Market, this antique shop, gallery and cafe is 300 years old and is home to a wealth of history.
We were welcomed with prosecco and told to look around, so we did just that, peering into corners and admiring the artwork hanging from the walls of an old doctor's surgery.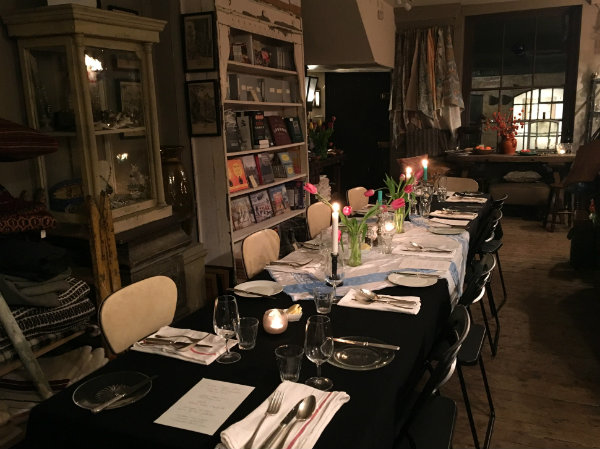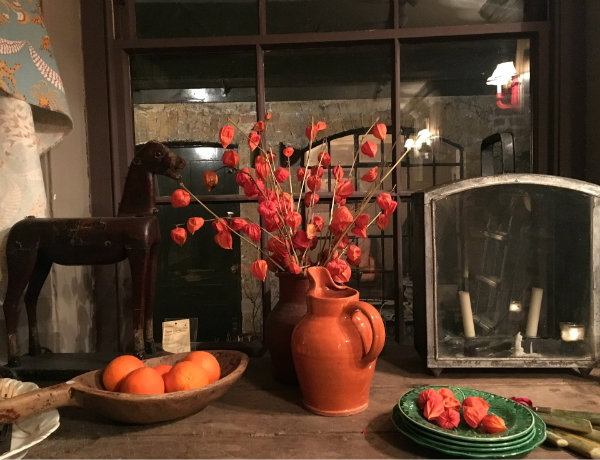 As more guests arrived, we chatted and learned a bit about the history of the area and its earliest inhabitants, and then it was time to eat.
Emma, our host, explained the menu, which she'd designed to reflect the history of Town House, using local ingredients.
To start, we had smoked salmon blinis, inspired by a Russian furrier who once lived in the building. The smoked salmon was a nod to the many Jews who lived in the area, which was once full of synagogues. There's just one left now.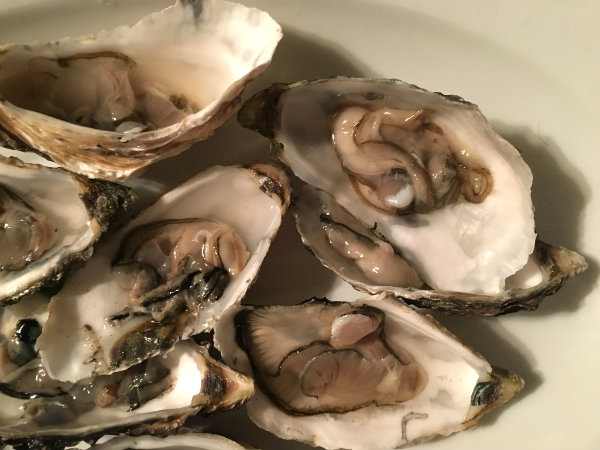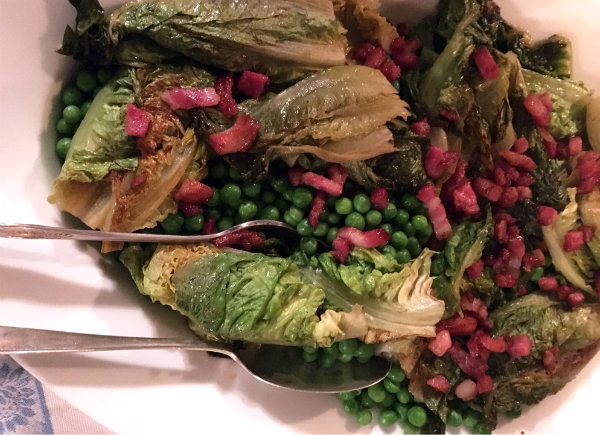 The next course was fresh oysters, served with lemon or a red onion vinaigrette – both delicious. In the 18th century, oysters were cheap, and considered street food (can we just bring that back please?!). The ones we ate were from nearby Billingsgate Market, which is one of the best places in London to buy fresh seafood.
Our main course was a delicious roast chicken, inspired by the French Huguenots who lived in the area in the 17th and 18th century. On the wall behind us was a beautiful map of Spitalfields, created with the help of the Huguenot descendants, showing where the Huguenots lived some 300 years ago.
And finally, to finish, we were served rhubarb and rose sorbet, alongside some candy-coloured sweets from Brick Lane.
Each course was absolutely divine, but what made it all the more memorable was the setting – candles cast flickering shadows over the antiques that lined the walls, wine flowed as well as conversation, and you could practically taste the history surrounding us.
What are Airbnb Experiences like?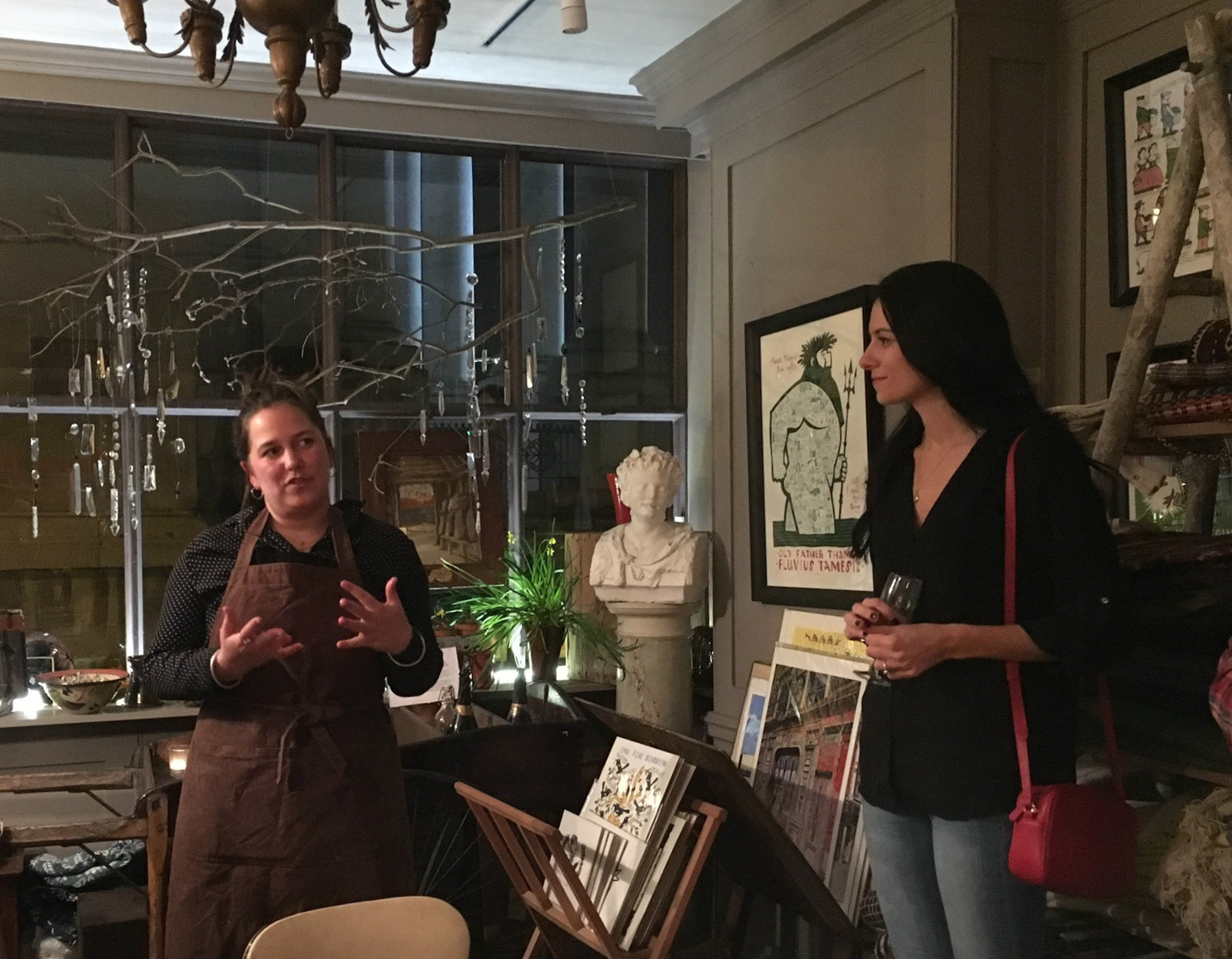 I have been telling everyone I've spoken to since this delicious dinner that they need to try Airbnb Experiences.
I was skeptical that someone would be able to offer something in my own city that surprised me, but I was blown away. Emma was the most wonderful host, so knowledgeable and passionate about the area and its history. Plus, she was an incredible cook.
The word authentic gets bandied about a lot when it comes to tourism, but what Airbnb offers really does feel authentic. The experiences are all carefully selected, and they all have to meet a series of quality standards (like offering something that travellers wouldn't find on their own).
As well as being a fabulous way to understand a new destination, Airbnb Experiences are fantastic for meeting new people. I went with a friend, but there were couples, solo travellers and friends on city breaks. We all sat together, chatted and had a great laugh. It sure beats sitting in your hotel having room service!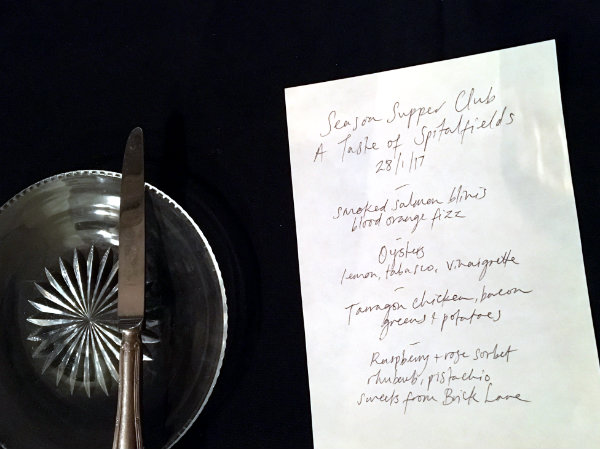 A Taste of Spitalfields is £65 per person to book. It's not cheap. But I think it's fantastic value for money. Not only are you getting a mouthwatering four course meal with plenty of drinks, but you're eating in a totally unique setting and getting to meet a bunch of interesting folks while you're at it.
If this particular experience doesn't do it for you though, there's always life drawing, medieval singing, penny farthing riding, gin distilling, wallpaper making, skateboarding…
BRB, just gonna go book some more Experiences!
Have you tried any Airbnb Experiences yet? What did you think?
Want to see more posts like this?
Follow me on:
Follow