I'm ashamed to admit I didn't know much about Belfast before I visited.
I was sent on an assignment for Holiday Extras, a company that helps you sort out those small (but important) additional bits like insurance, airport parking and lounges. When they told me that Belfast was my destination, I racked my brain and came up with exactly no information about the city.
Just hours after I landed there, however, I knew I'd been missing out. Big time.
I spent 48 hours in Belfast, exploring the sights, sounds, flavours and history of a city that's little known, but full of so much to do and learn that it needs to be on your travel list. And it's so close, there's really no excuse not to get there at least once in your lifetime.
And when you do get there, here's how you should spend your 48 hours in Belfast.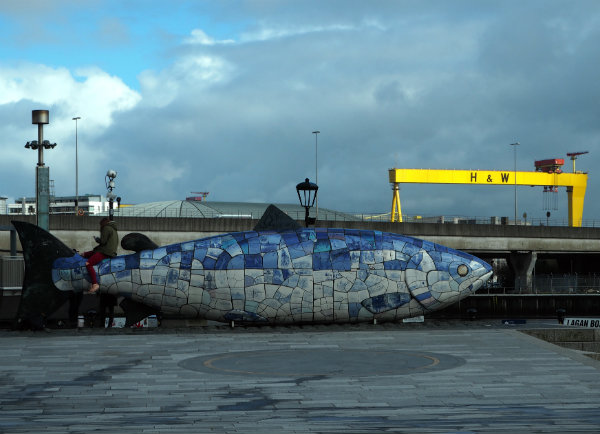 Getting to Belfast
I flew from London Gatwick to Belfast International (which is about 25 minutes from the city). I was in the air for just an hour and ten minutes.
My flight was pretty early in the morning, so Holiday Extras hooked me up with a room at the Hilton Gatwick Airport. I haven't stayed at many airport hotels, but I'm now wondering why I haven't!
Rather than waking up at some ungodly hour and stressing about inevitable train delays or overpriced taxis, I woke up at a normal time. Then I simply strolled across the car park to the terminal. What a dream.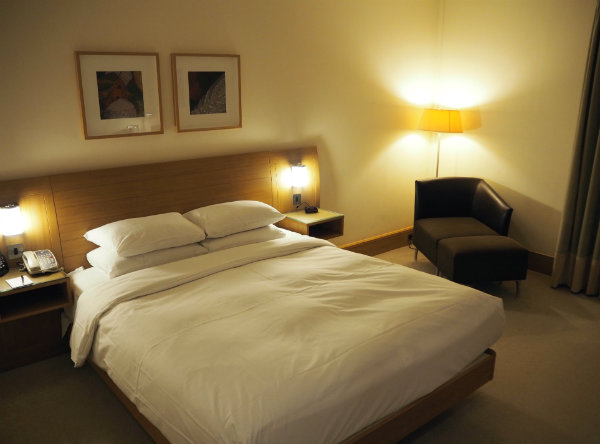 To make sure my morning mood wasn't ruined by the stresses of the airport terminal, Holiday Extras also booked me into the No. 1 Airport Lounge. It's a quiet space with food and drink, wifi, and comfortable chairs to relax in before your flight is called.
By the time I actually boarded, I was so relaxed that I slept through the entire flight.
Where to stay in Belfast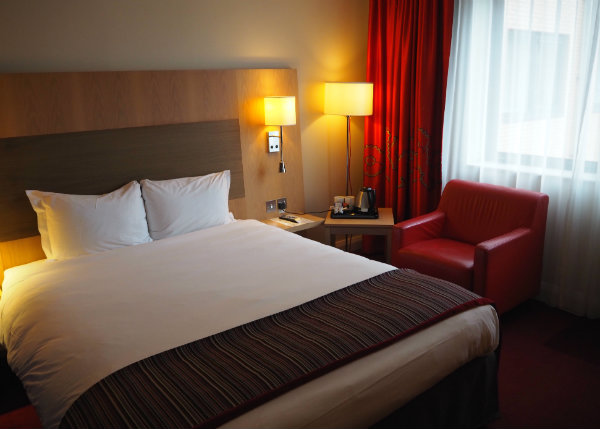 I stayed at the Park Inn by Radisson, which is a five minute walk from the city centre. It was a great place to base myself for 48 hours in Belfast, and I'd recommend it for its spacious rooms and central location.
If that doesn't take your fancy, there are a number of hotel and Airbnb options to choose from.
Getting around
Apart from my black cab tour (which I'll explain in a bit) and taxis to and from the airport, I walked everywhere.
Belfast is a pretty compact city, so even the furthest attractions are no more than half an hour's walk away. There are taxis and buses (they're bright pink – you can't miss them!) available if you don't fancy walking everywhere.
48 hours in Belfast: an itinerary
Day One: Afternoon and Evening
Once you've landed and dropped your stuff at your accommodation, head straight to Made in Belfast (the City Hall location) for a locally and ethically sourced lunch.
The food is unbelievably tasty (I had the chowder, and I had to stop myself licking the bowl), the cocktail list is extensive and the decor is the perfect amount of hip and quirky, without being pretentious.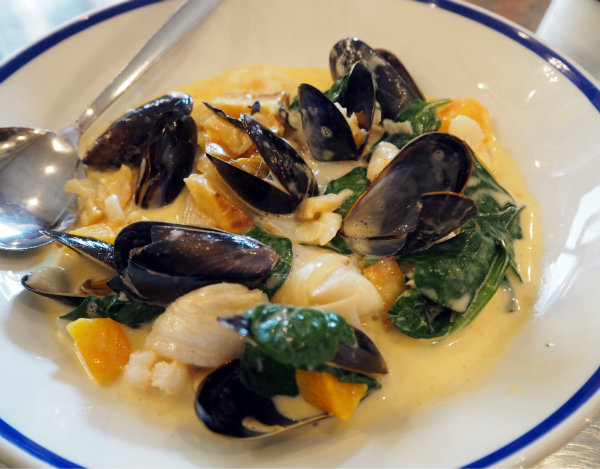 Stomach full, it's time to head to the Visit Belfast Welcome Centre to book tickets for Titanic Belfast and Crumlin Road Gaol. It's best to book these attractions ahead to make sure you get in at a time that suits you. You can get a discounted price for the Gaol here, too.
Use this time to pick up maps, learn about other attractions around the city, and grab a postcard or souvenir to take home.
Once you're booked, cross the road and take some time to admire Belfast City Hall. This beautiful Baroque Revival building is equally breathtaking in the daylight or at night.
Step inside (if you're there at the right time you can take a free tour) and admire the dome, the grand staircase and the intricate stained glass window designs.
Don't miss the Titanic Memorial outside, along with the memorial garden that was opened in 2012 to commemorate the centenary of Titanic sinking.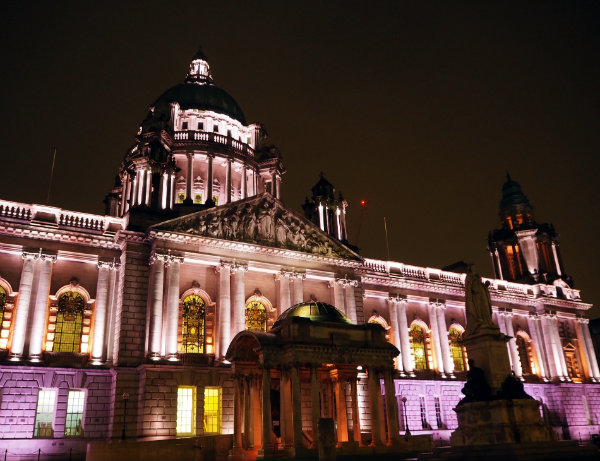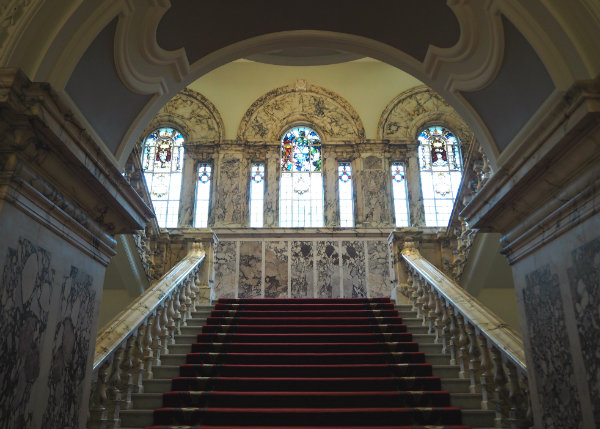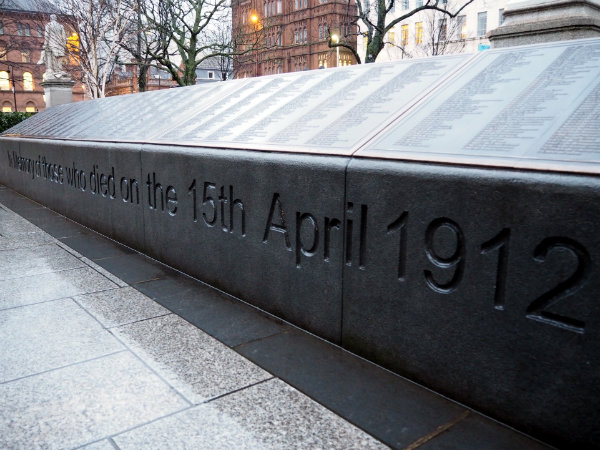 Walk down Bedford Street and take a moment to admire Ulster Hall. This is the music venue where Led Zeppelin gave the first public performance of Stairway to Heaven, in 1971. If you're lucky (i.e. if there are no performances or rehearsals) you can take a peek inside the hall. Make sure you marvel at the Mulholland Grand Organ while you're there.
Cut through the back streets to find yourself at the Europa Hotel. The rather unsettling claim here is that it's the most bombed hotel in Europe. Some even argue that it's the most bombed hotel in the world. Having survived a whopping 36 bomb attacks during The Troubles, I'm just impressed it's still there.
Famous guests include Bill and Hillary Clinton, Lionel Ritchie and, if rumours are to be believed, even Julia Roberts.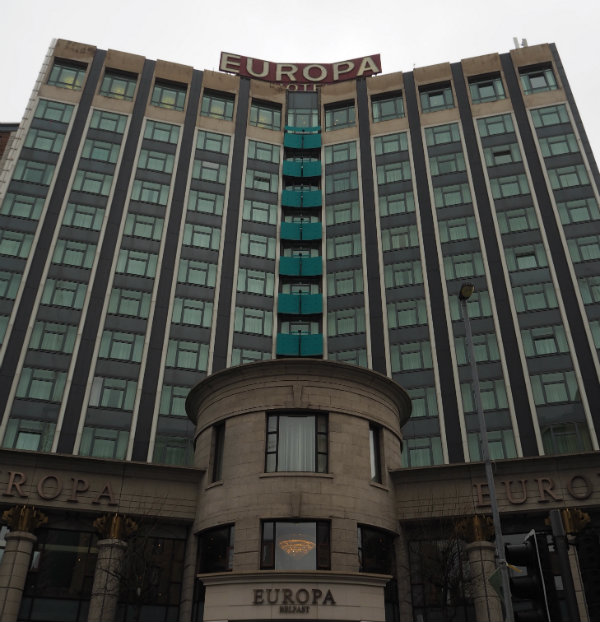 Time for a drink? With just 48 hours in Belfast, you can't miss the chance to visit a traditional Irish bar. And opposite the Europa Hotel is one of the most beautiful bars I've ever visited in my life: the Crown Liquor Saloon.
The Crown is covered from floor to ceiling in mosaics, stained glass windows, and intricately-carved wood panels. It's more like a cathedral than a Victorian pub. Owned by the National Trust, this bar is a Grade A Listed building.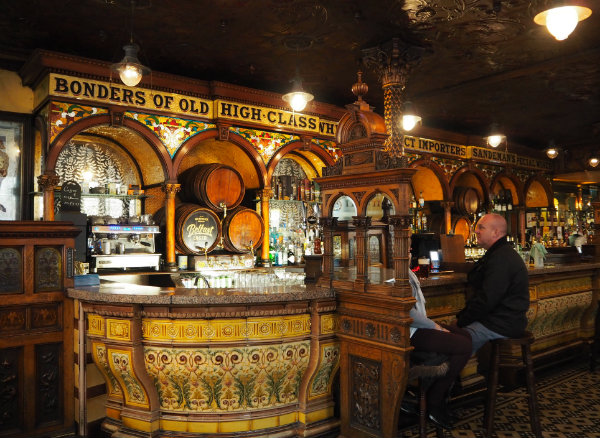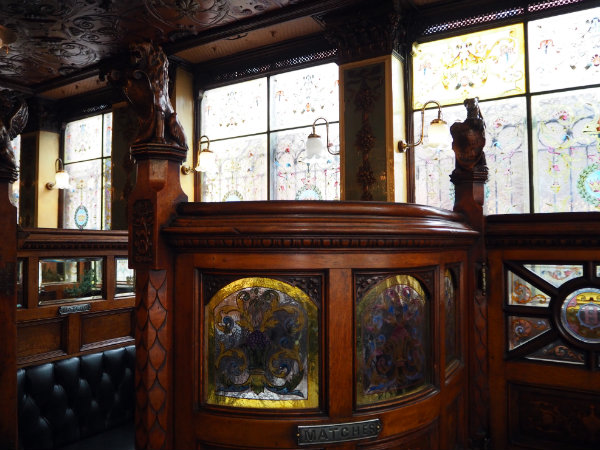 Enjoy an Irish whiskey (or two) at the Crown. Then walk back up towards Town Hall and get yourself a table at Treehouse. Undoubtedly the most Instagrammable venue in town, Treehouse is dripping with plastic flowers and fairy lights. Luckily it's done in a way that makes the place look magical rather than tacky.
Settle in for dinner and drinks in this unusual setting, with the sound of jazz easing you into the rest of your weekend.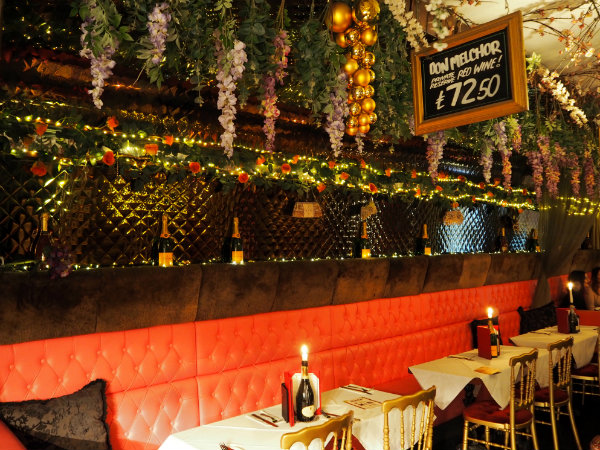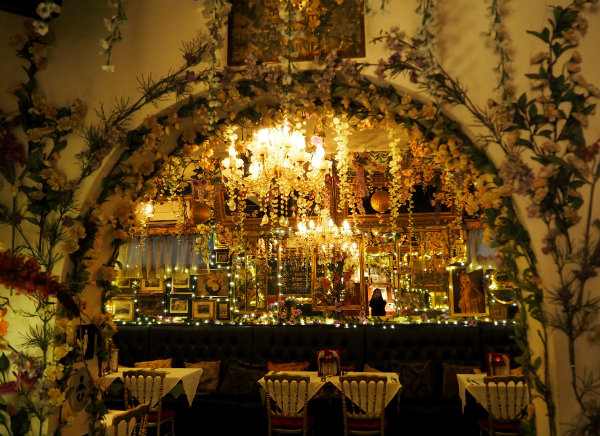 Day Two: Morning
If Treehouse is the most Instagram-worthy restaurant in Belfast, Harlem comes a very close second.
Not only do flowers drip from the ceiling, but there are mismatched framed photos on the wall, vintage barber's chairs and glass-topped tables encasing trinkets and shells.
It's the perfect place for breakfast – the red velvet pancakes looked incredibly good (damn you, gluten!) – and the coffee's delicious too.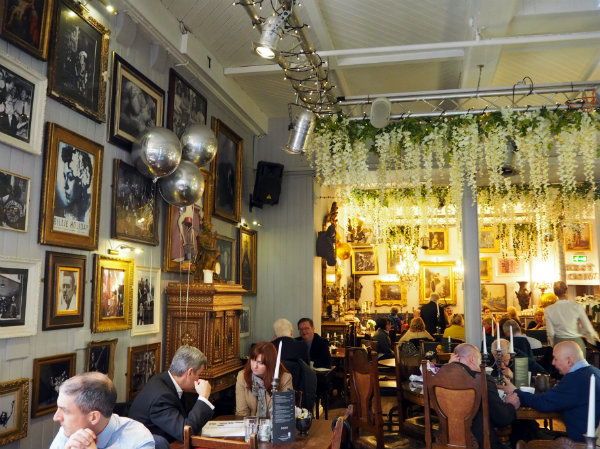 If you don't mind a half-hour walk, take a stroll along the river to Titanic Belfast – or get a taxi if you'd rather save your soles.
Built on the same land where the RMS Titanic was once constructed in the Harland & Wolff shipyard, this interactive exhibition is a must-see in Belfast. In 2016, it won the prestigious title of World's Leading Visitor Attraction at the World Travel Awards. And it's easy to see why.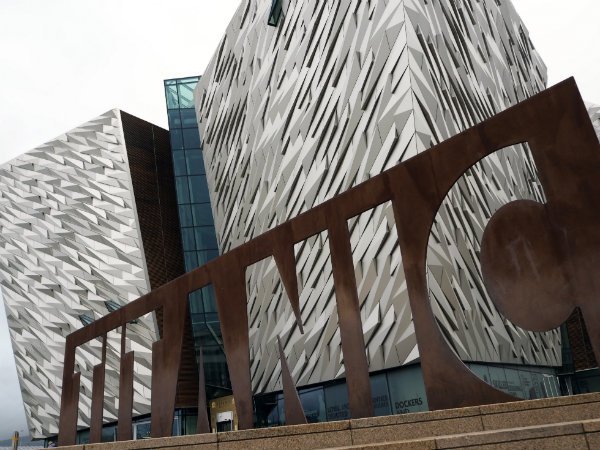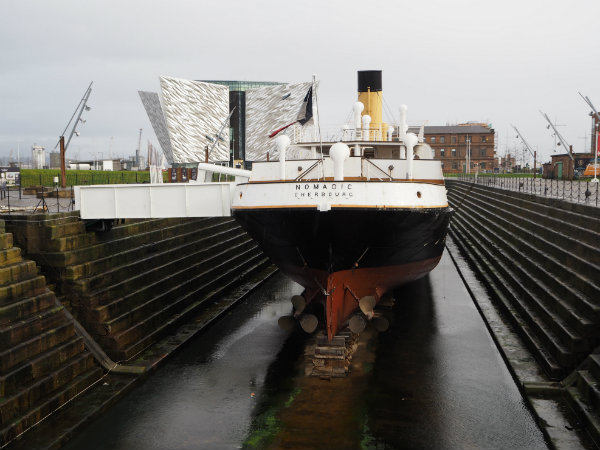 For £17.50, you can visit nine different exhibitions. They take you on a journey through the history of Belfast, its shipbuilding boom, the making of the Titanic and the events surrounding the ship's tragic ending.
At the very end, you can inspect the shipwreck from above, as if you're standing in a glass-bottomed submarine.
I thought I'd whip through the exhibitions in an hour or so, but I ended up staying for well over two hours. I was so absorbed that I almost forgot about the SS Nomadic. Admission to this ship is included in your Titanic ticket.
SS Nomadic is the last remaining White Star Line ship in the world, and it's been restored back to its former glory. It now stands proudly in the Belfast Titanic Quarter, and it's as fascinating as the museum. Don't get so distracted by Celine Dion singing My Heart Will Go On that you miss it.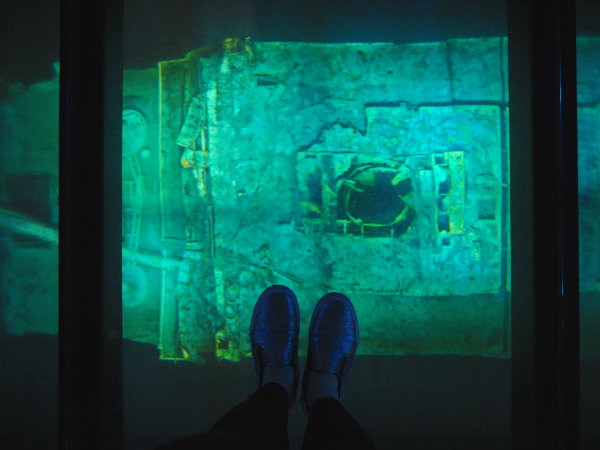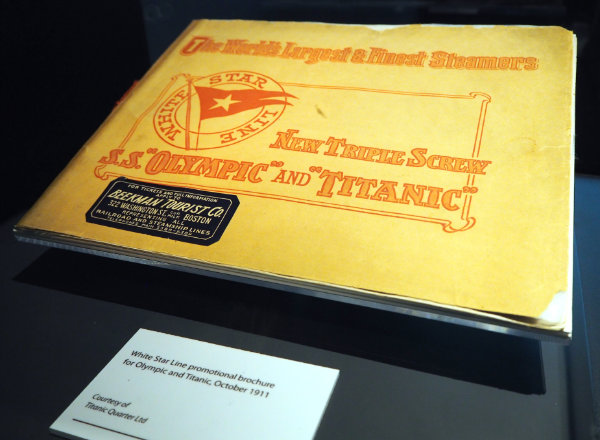 Before you leave, grab a bite to eat at the museum cafe, or the Dock Cafe, which operates using an honesty system. There's no price list – you just pay what you can into the honesty box.
Day Two: Afternoon and Evening
You'll need to book this in advance, but if you only do one thing during your 48 hours in Belfast, I beg you to book a Paddy Campbell's Black Cab Tour.
I'm going to write a more detailed blog post about this when I can. I'm still reeling from all that I learned in just ninety minutes.
My driver, Kieran, drove me around a number of Catholic and Protestant areas of Belfast. He took me to see the many political murals, and he explained The Troubles.
The overriding feeling I had during my tour was shame. Embarrassment that I had no idea what had happened – what's still happening, to an extent – in a destination so close to home.
I didn't know about the causes that people were so passionate about that they were willing to die for. I'd never heard that locals still live with fences and cages and gates separating them for safety. And I didn't have a clue that the Peace Wall wasn't a symbol of harmony, but rather a side-effect of a divided community.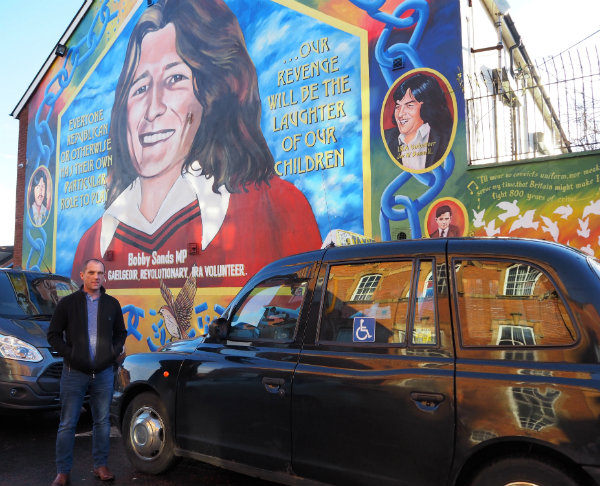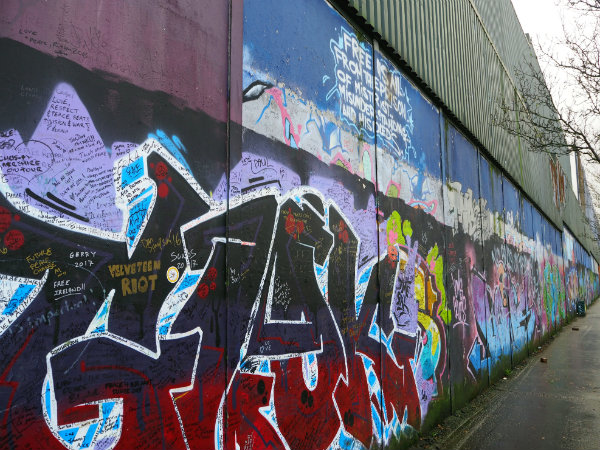 I'm still trying to process everything I saw and heard during my 48 hours in Belfast, and this tour specifically. I'll be doing my own research to get a deeper understanding of the city's history so I can write a more in-depth post soon. Stay tuned!
I am so glad I took this tour. Kieran was knowledgeable, friendly, and totally unbiased in his explanations of both sides of the stories he told.
Please don't leave Belfast without booking yourself on one of these tours. It'll be £30 well spent!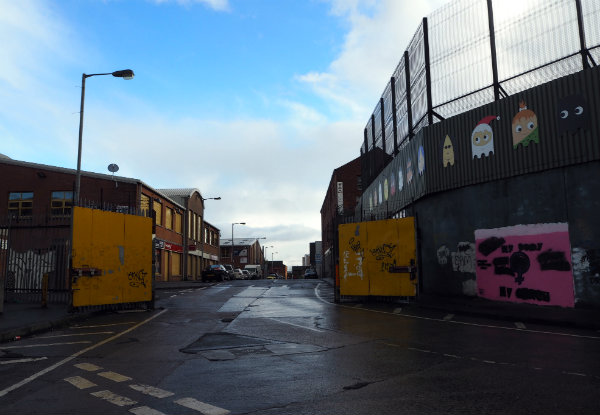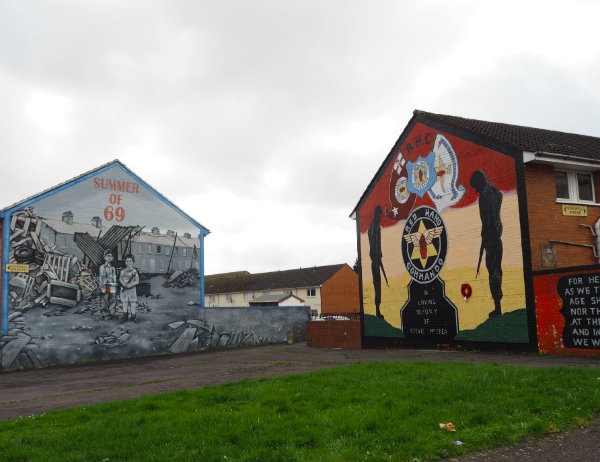 Ask your driver to drop you in the Cathedral Quarter, and pay a visit to St. Anne's Cathedral (also known as Belfast Cathedral) with its giant Celtic Cross and stunning interior.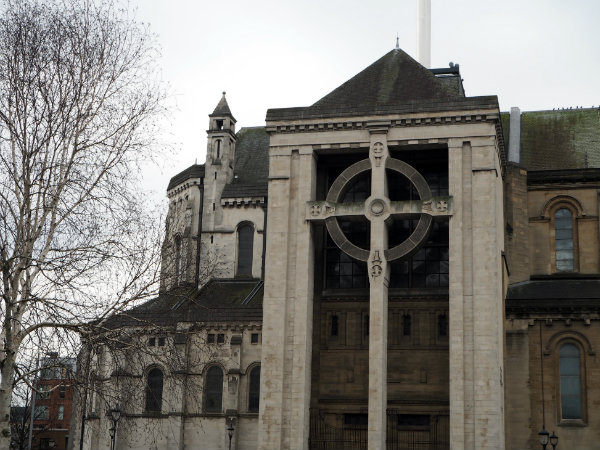 Head to Muriel's on Church Lane for drinks and a delicious dinner with a side of craic.
The bar downstairs is draped in an unusual…bunting…of sorts. Bras and knickers hang from lines overhead, and funky neon signs give the space a moody glow.
Make your way upstairs for plush velvet sofas, and order yourself a gin. I recommend the Jawbone, served with homemade honeycomb, but there are plenty to choose from.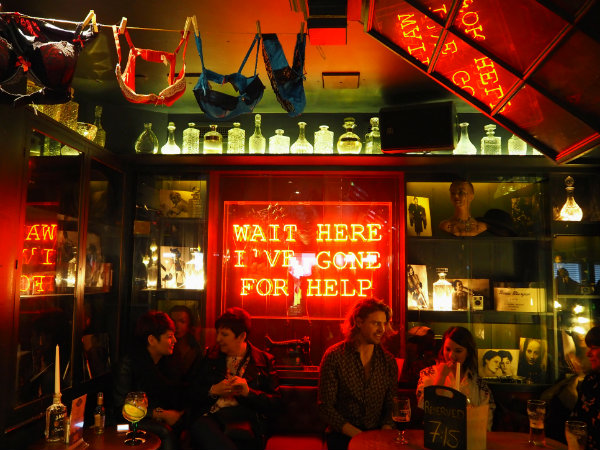 If you want a taste of Belfast's nightlife, you're in the right spot. The Cathedral Quarter is the area where most people go for a night out in the city. Wander around and see where the night takes you!
Day Three: Morning
After your night out, you'll be wanting a decent breakfast. You'll find it at St. George's Market.
This lively market is bursting with fresh produce, fish, crafts and food stalls. Grab some sustenance – and maybe a souvenir or two – and then walk (or cab) to Crumlin Road Gaol.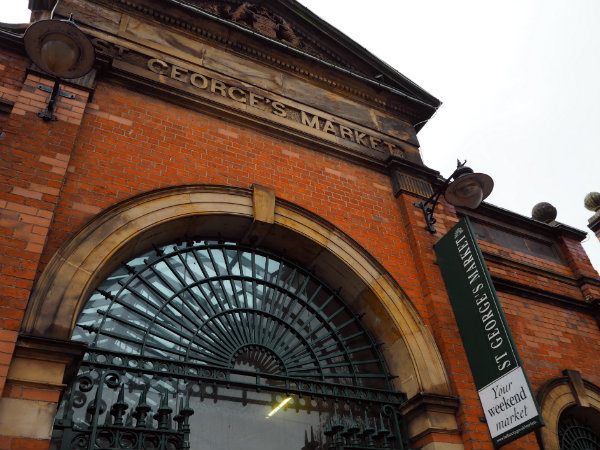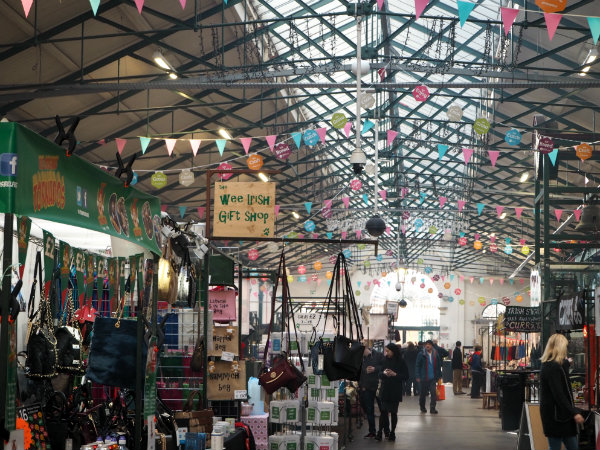 Crumlin Road Gaol, a Victorian prison, was in operation for 150 years before it finally closed its doors in 1996.
The inmates that called this building home during those years ranged from children, to death row inmates, to political activists. And plenty in between.
Join a tour and learn more about the history of Belfast from a different perspective. If you're lucky, your tour guide will be an ex-inmate or prison guard!
At times, the tour is funny and lighthearted, and at other times it's just plain chilling. But at all times, it's fascinating. Well worth the £9 fee (or less if you book at the Visit Belfast Welcome Centre).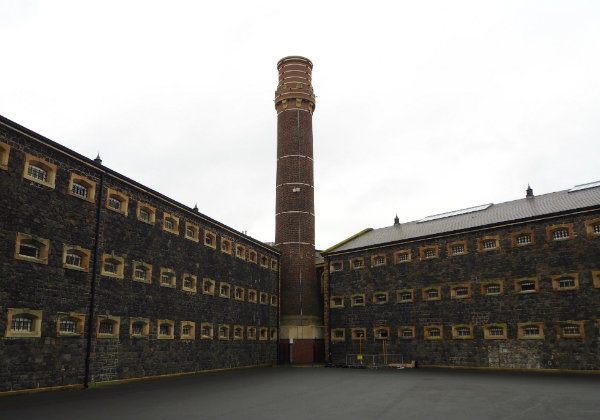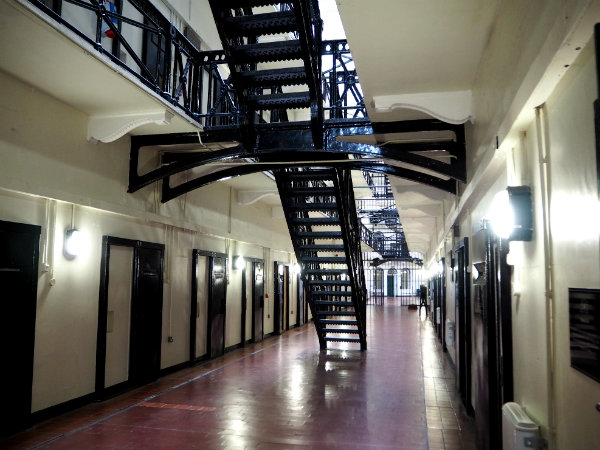 Before you head to the airport, stop for a hearty lunch at Sweet Afton. It's pub fare, but in a warm and friendly setting.
Plus, it's just a stone's throw from your hotel. Which means you don't need to rush to get back before you leave to catch your flight.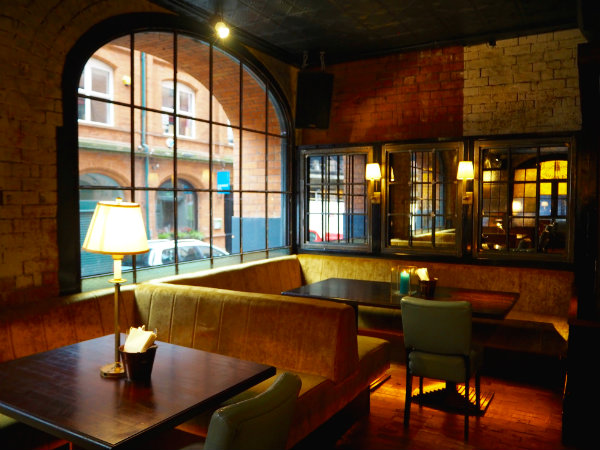 And there you have it: an incredible 48 hours in Belfast!
There's so much more to see and do (and eat) than what I've had time to cover. But no matter how much you see, I guarantee that Belfast will shatter your preconceptions. It'll also give you a hunger for history, and a burning desire to return. As soon as possible, please.
Update: I got to visit Belfast again (briefly) during my recent Game of Thrones trip, which was all kinds of epic. If you're a Game of Thrones fan and visiting Belfast, get yourself to the Ulster Museum to check out this incredible 77m GoT tapestry, featuring highlights from every single episode of the show so far.
Thanks to Holiday Extras for sending me to Belfast and covering all of my expenses. I had the best time!
Pin this for later: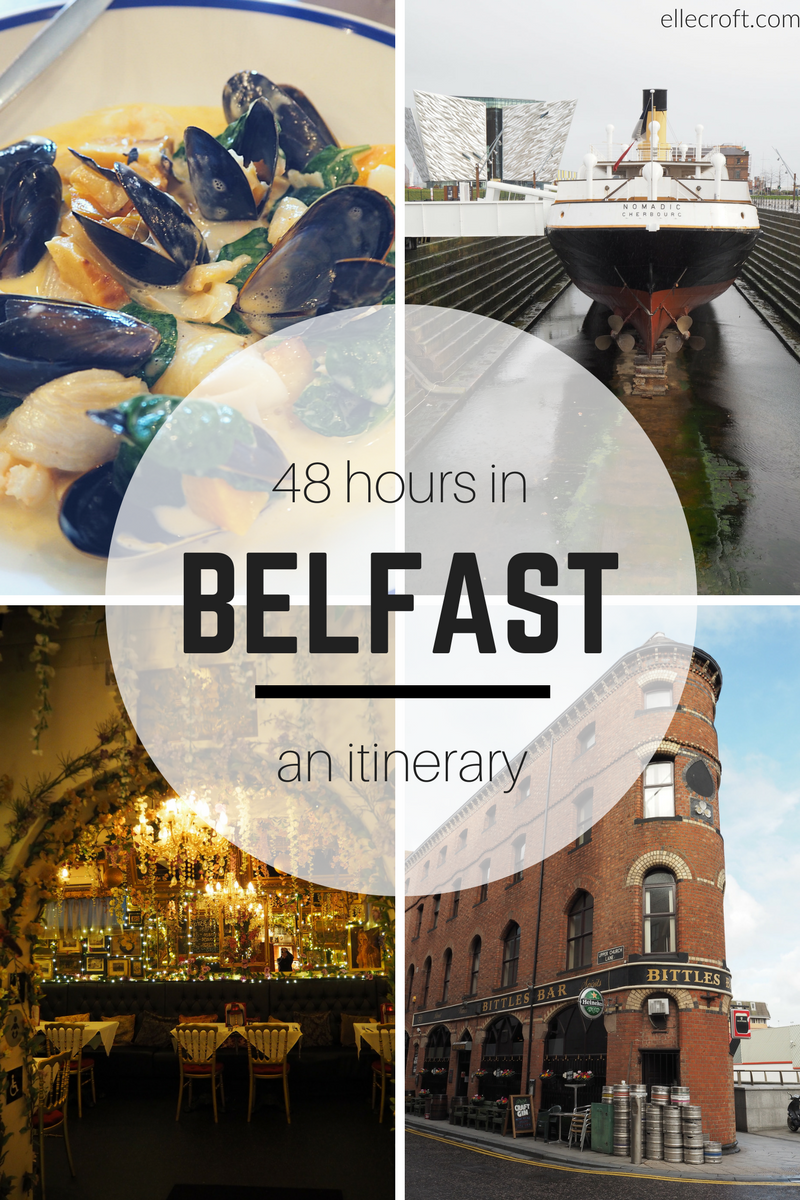 Want to see more posts like this?
Follow me on:
Follow