I have dreamed about writing this blog post for years.
It feels so surreal – in the best possible way – to be able to announce that my debut novel, a psychological thriller called The Innocent Mistress, is going to be published! Excuse me while I go freak out for a minute.
Update: My book's been renamed! It's now called The Guilty Wife, and is available for pre-order here. You can read all about the renaming in this post.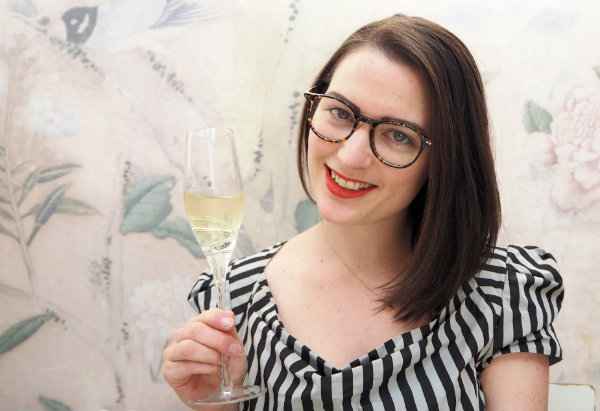 This has been years in the making.
I first decided to put pen to paper (fingers to keys?) in late 2012, and after many long breaks and huge edits (also known as deleting 95% of my manuscript) later, I'd written an actual novel, which I called The Innocent Mistress.
I'll be sharing more about the weird and wonderful process of getting a book published later (once I've gone through the journey in its entirety), but let's just say that writing the book was just the beginning.
Late last year, after a nerve-wracking process of hunting for agents, I signed with the wonderful Ariella Feiner at United Agents.
Ariella has been excited about The Innocent Mistress from the very beginning, and has been a superstar in helping me to get my manuscript from where it was just six months ago to where it is today. That in-between time was a whirlwind of editing, more editing and quite a few sleepless nights.
But it was all worth it. Because just a couple of weeks ago, less than 24 hours after sending the book to publishers, I was offered a two-book deal by the amazing Francesca Pathak at Orion Fiction!
Then the international offers started coming in, first from Serbia (I know, I'm surprised too!), then Germany, and just this morning, Italy.
Cue epic freak outs and lots of champagne. And sleep. I had a few weeks' worth to catch up on.
Overwhelmed doesn't even begin to describe how I'm feeling.
Anyway, it's all been a bit of a secret until now, but today it was officially announced in The Bookseller and I was given the go-ahead to shout it from the rooftops.
And now you won't be able to shut me up. Sorry not sorry.
About The Innocent Mistress
The Innocent Mistress has been described as Behind Closed Doors meets Apple Tree Yard by way of "The Fugitive". I love those books and adore that film, so I'm a little bit thrilled by these comparisons. Besides, who doesn't love 90s Tommy Lee Jones?
My debut novel is due to be released in early 2018, so you have a bit of a wait before you can get your hands on a copy. But if you'd like to be kept up-to-date, please sign up to my newsletter and I'll keep you posted.
And in the meantime, things around here will be largely the same, with a few extras. I'll still be travelling (I have a very exciting trip coming up next month), I'll continue contributing to The Travel Hack, and I'll be sharing what I get up to in London.
But you'll see a lot more about books and writing, too. And let's face it – books and travel are the perfect pairing!
Anyway, I'm off to celebrate. By celebrate I obviously mean sitting in front of Netflix with prosecco and a tub of Ben and Jerry's while editing my Twitter bio to include the word 'author'.
What? How do you celebrate?
Thanks for all of your support for this blog, and I hope you'll stick around as I share some of this new chapter (pun definitely intended) of my career.
Want to see more posts like this?
Follow me on:
Follow