I first read Pride and Prejudice when I was about sixteen, and I fell in love.
It didn't take long for me to devour the rest of Austen's published works, and since then I've thought of myself as a hardcore fan. And yet, somehow, I've never explored Jane Austen's Hampshire.
The county of Hampshire, just outside London, is where Jane wrote most of her novels, and where she died at the age of just 41. Her death in 1817 was 200 years ago, and to commemorate this significant date, there are a number of special events happening around Hampshire throughout 2017. More on those shortly.
image via VisitEngland
When I was invited by VisitEngland to spend International Women's Day exploring the life of a woman who changed English literature forever, I jumped at the chance.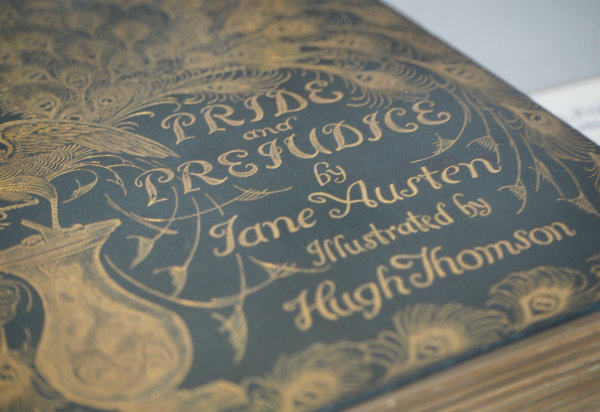 Jane Austen's Hampshire Home
We began our day at Jane Austen's House Museum in the small and charming village of Chawton.
Jane Austen was born in Hampshire, in a town called Steventon. She spent some periods away from the county (like when she was educated in Oxford, and a short time spent in Bath) but eventually ended up back in Hampshire, thanks to her brother's generosity.
Edward had inherited a large estate, including a cottage in Chawton village, and he allowed Jane, her mother, and her sister Cassandra to live there rent-free for life.
This financial freedom meant that Jane could spend her days writing, and it was during her time here that she was at her most productive, publishing four of her most famous novels: Sense and Sensibility, Pride and Prejudice, Mansfield Park and Emma.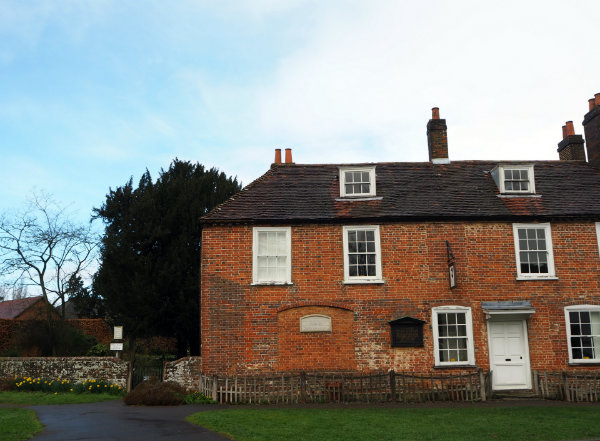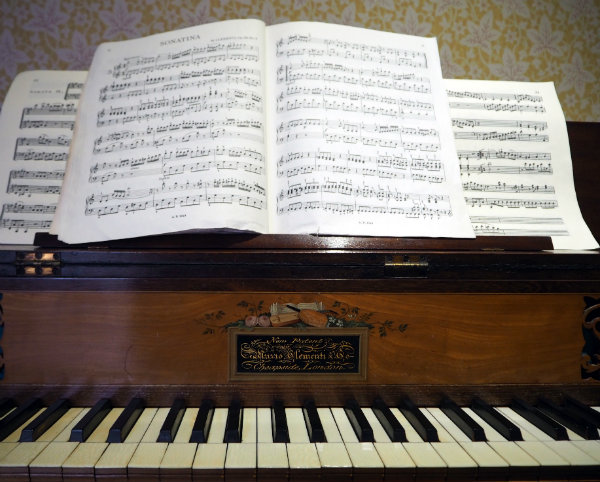 The cottage is now a museum dedicated to Jane Austen, allowing visitors a glimpse of what life was like in her time, and how the author lived from day to day.
As part of the bicentenary year events, Jane Austen's House Museum is hosting an exhibition called 41 Objects. As the name suggests, it includes 41 items – one for every year of her life – each revealing a little bit about Jane Austen and her work.
Jane Austen's Writing Desk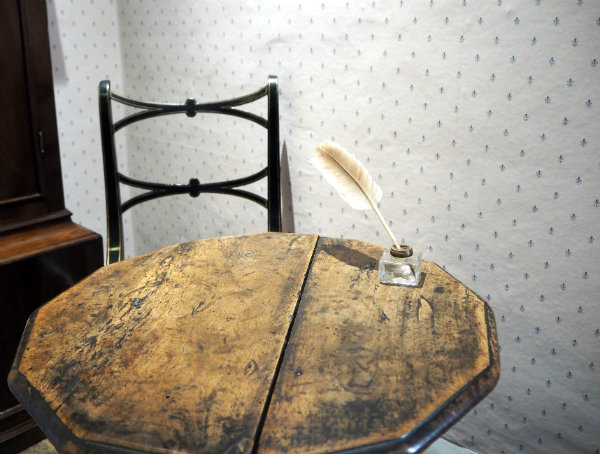 One of the objects on display is Jane Austen's desk. You know, the one that she wrote her novels on.
Yes, I freaked out when I saw it.
There's something breathtaking about standing over the tiny 12-sided walnut table, knowing that some of my favourite stories ever were dreamed up on its very surface.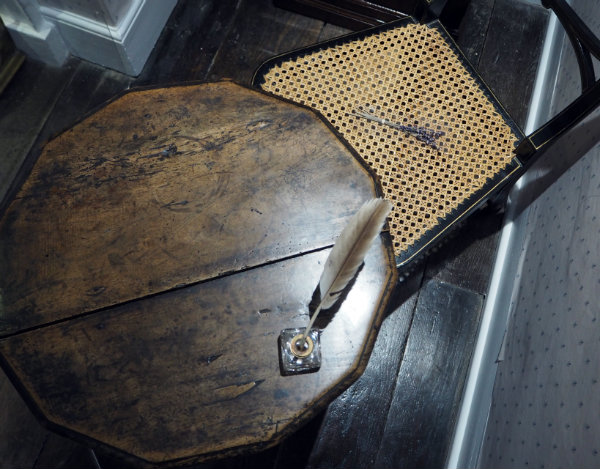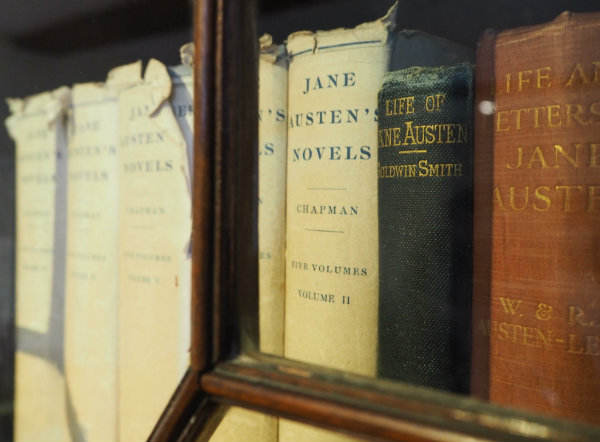 Once I could tear myself away from the desk, the other display that caught my attention was a notebook containing a handwritten copy of Jane's unfinished and unpublished novel Sanditon. It was written by her sister Cassandra after Jane's death.
Look at that writing!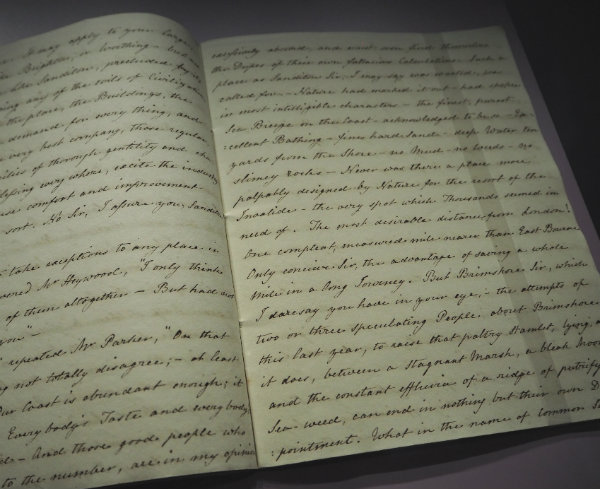 It's perfect. There's not one mistake on that page. I can barely write a sentence without a mistake. And my handwriting is basically illegible. Imagine writing a whole novel by hand!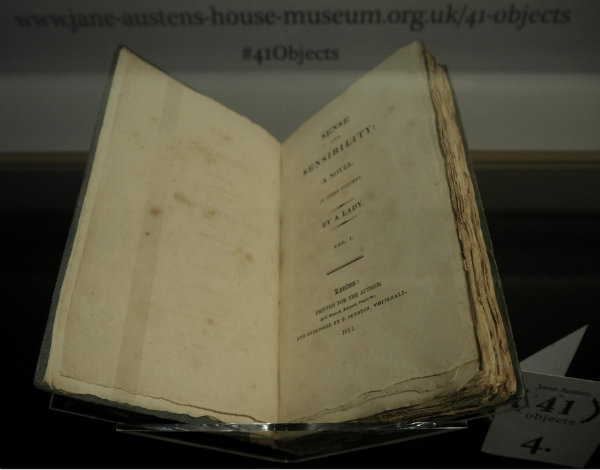 After checking out Jane's bedroom and staring out the windows she peered from as she wrote, I explored some of the fun interactive areas in the museum, including a fancy dress corner.
Turns out, bonnets don't really suit me, but top hats look alright (in a ringmastery kind of way). I'd say I would have fared better, sartorially, as a dude in Jane Austen's era. What do you think?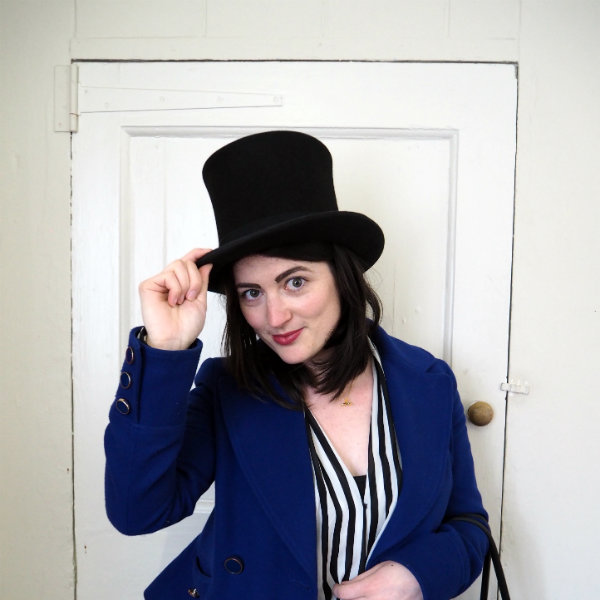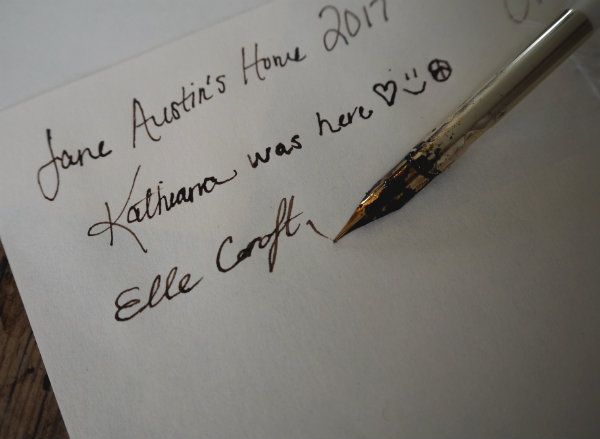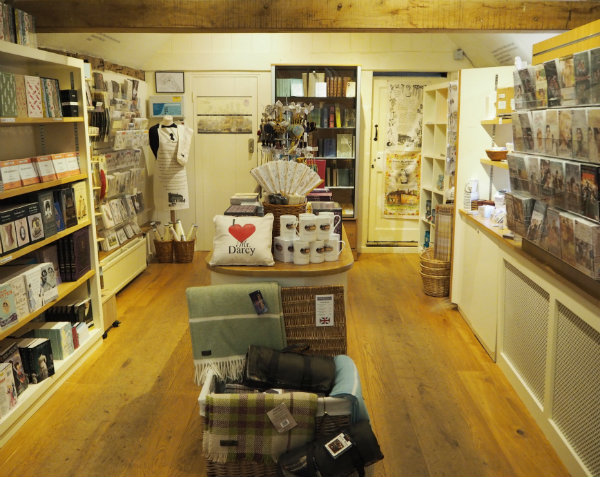 Chawton House Library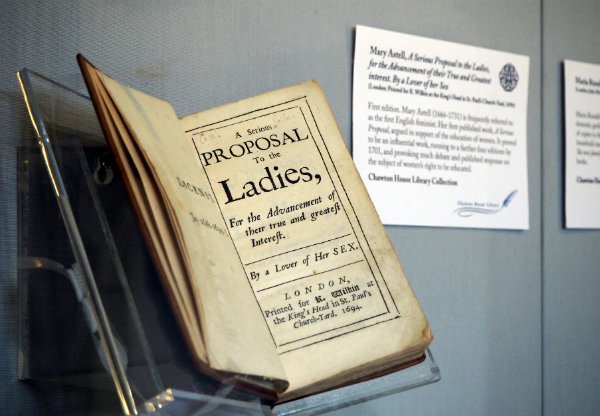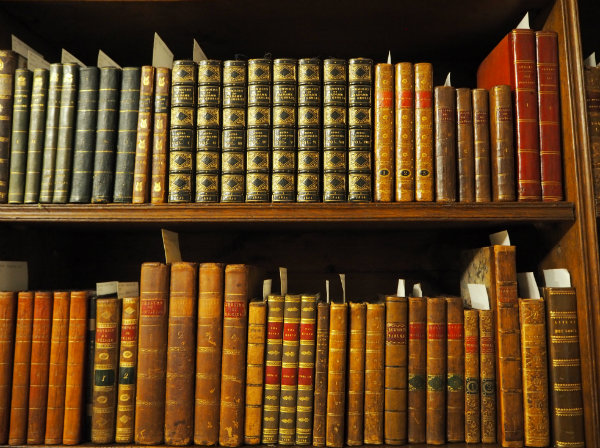 Our next destination was Chawton House Library, just down the road from Jane Austen's home, also owned by her brother.
Although Jane visited this stunning 'Great House' to see Edward, the focus here is not on the connection with one author, but rather its impressive collection of early women's writing.
The library, a stunningly moody room filled with leather-bound tomes, includes works by Aphra Behn, Mary Shelley and Mary Wollstonecraft. Many of the books are incredibly rare, including some first editions that had me drooling (don't worry, I kept a safe distance).
Visitors can explore the Great House and gardens, so whether you're into great works of feminist literature, or you just want to spend some time in a beautiful setting, Chawton House Library is a great spot for a day trip.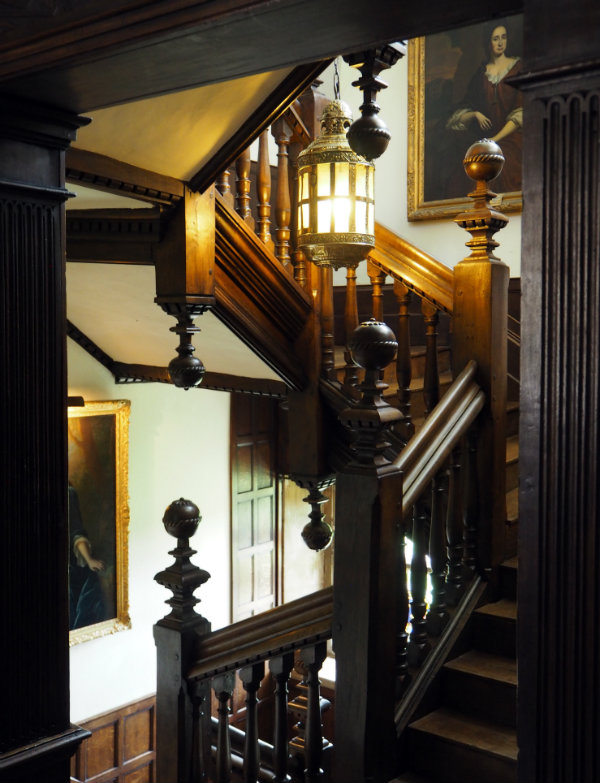 Hattingley Vineyard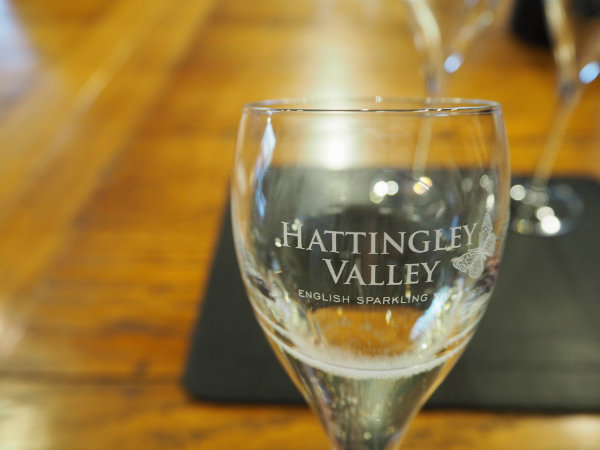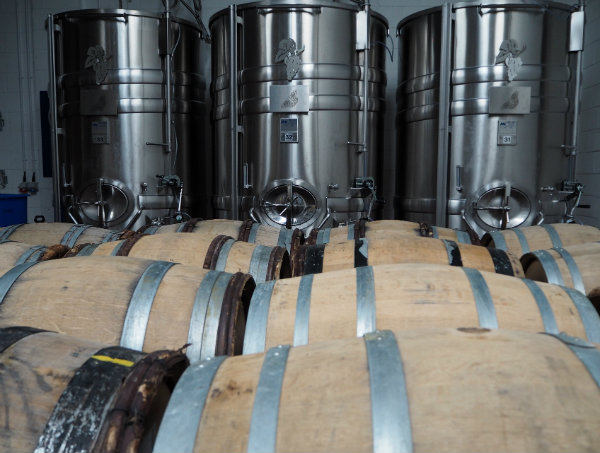 The next stop along our tour of Jane Austen's Hampshire was a little less Jane Austen related: Hattingley Valley Wines.
Okay, there was no link whatsoever, but there was a connection to International Women's Day, as Hattingley Valley's head winemaker is a very talented woman called Emma Rice. She won the UKVA Winemaker of the Year award in 2014 and 2016, and after tasting her English sparkling wines I can understand why.
We were given a tour of the winery and a brief explanation of the winemaking process, and then we sat down for a tasting and lunch.
Each of the sparkling wines we tasted was exceptional, but the one that really surprised me was the rosé. I'm really not a fan of rosé usually, but this one was delicate, and definitely not too sweet. Maybe I'm a rosé lover after all!
If you've not tried Hattingley Valley Wines before, get yourself a bottle next time you have something to celebrate – it's every bit as delicious as champagne, and it's made right here in the UK.
Jane Austen's Winchester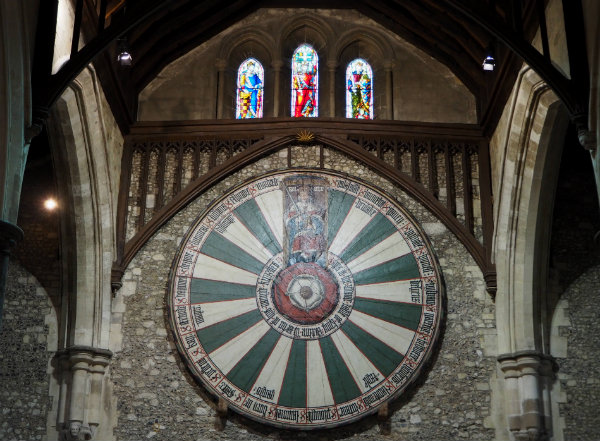 Our tour of Jane Austen's Hampshire ended in Winchester, where Jane died and was buried.
Whether you love Austen or not, Winchester is a stunning city, with plenty to see and do. In the Great Hall (all that remains of Winchester Castle) you'll find King Arthur's round table – or so it has been claimed. Winchester Cathedral is the longest cathedral in Europe, and is beautiful to boot. There are medieval gates, like the one below, to marvel at, and plenty of stunning buildings everywhere you look.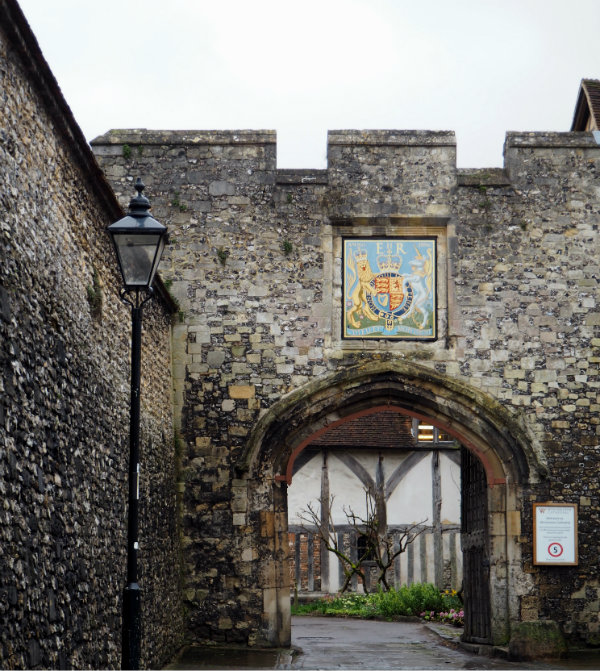 One of the more unassuming buildings is number 8 College Street, the house where Jane Austen died on July 18, 1817.
Jane was brought to Winchester for medical care after her health declined, and she rented a floor of this small home for the last few months of her life. There's not much to see, other than a small plaque above the door. But if you turn around you'll find a small living memorial created to commemorate Jane Austen's life and works.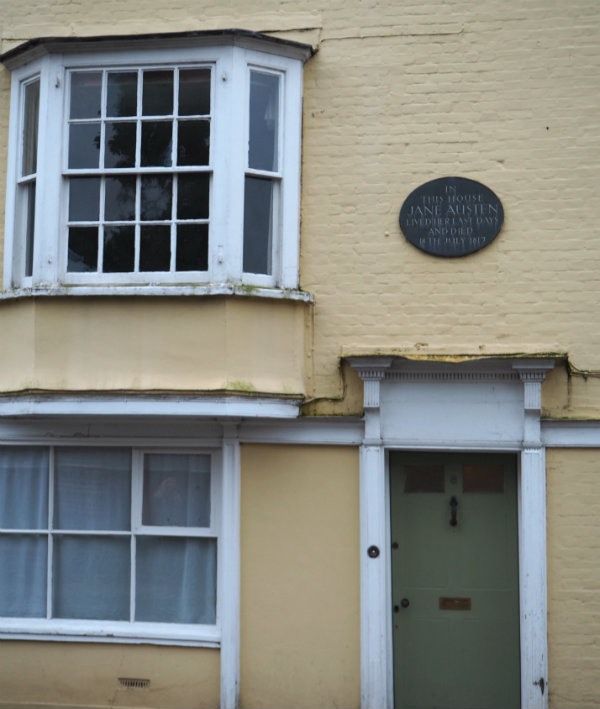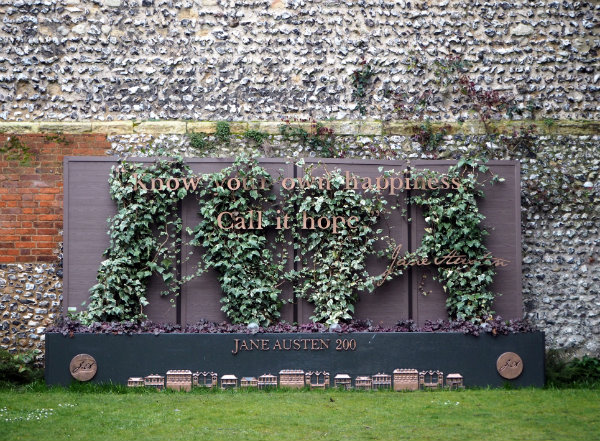 Jane's final resting place, at her request, is Winchester Cathedral. You'll find a stone laid in the ground to honour her memory, but it interestingly doesn't mention anything about her writing achievements.
A brass plaque on the wall, added much later, praises her work as an author, but her original memorial was as humble as it seems she was in life.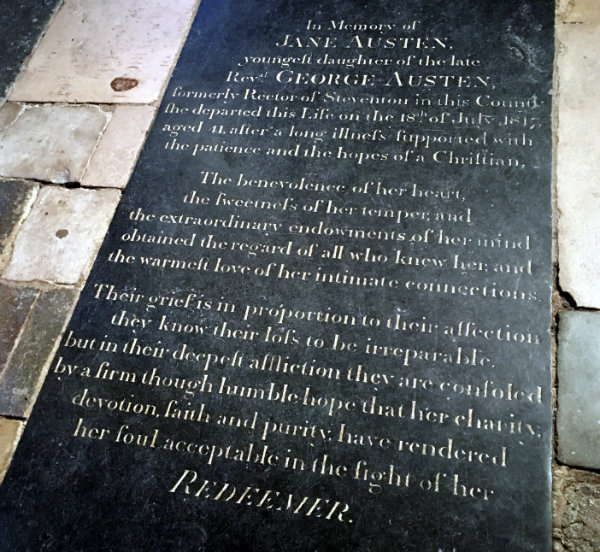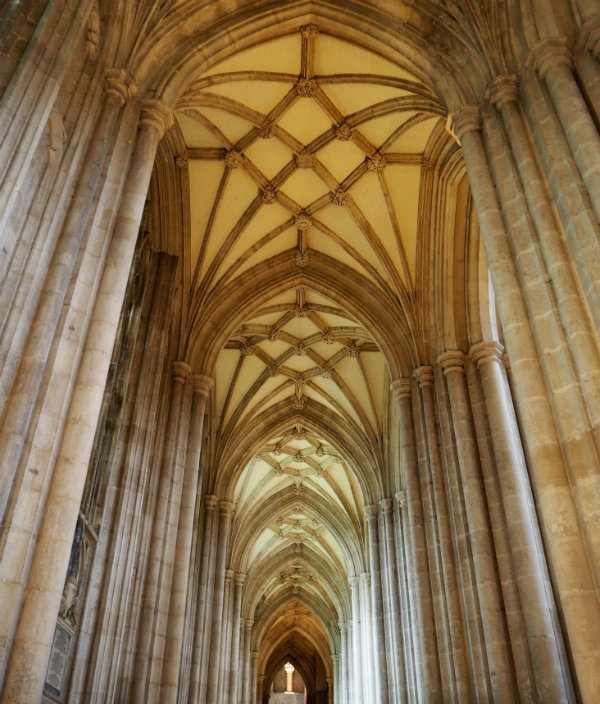 If you're a fan of all things Austen, you can't miss visiting Jane Austen's Hampshire.
There's something moving about being able to follow in her footsteps, walking where she walked and looking at what she saw as she woke up every morning. And 2017 really is the best time to go – throughout the year there are a number of exhibitions and events that focus on Jane Austen's life and legacy.
One of the highlights will be The Mysterious Miss Austen, an exhibition coming to Winchester from 13 May – 24 July, which asks the question: who is Jane Austen?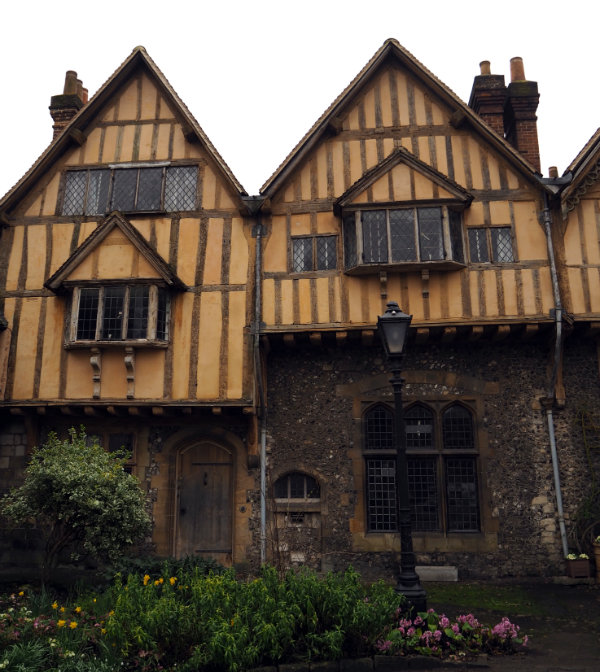 And if you'd really rather focus on Shakespeare, or Harry Potter, or Sherlock Holmes, 2017 has got you covered, too. VisitEngland is celebrating a year of Literary Heroes, and they'd love you to come along. So get your nose out of that book and go see some of the real landscapes that inspired the stories you love the most.
Thanks to VisitEngland and Visit Hampshire for arranging such a spectacular tour of Jane Austen's Hampshire!
Note: This post has been amended. In the original post I mistakenly attributed Cassandra's writing for Jane's, but this has now been corrected. 
Want to see more posts like this?
Follow me on:
Follow