I can't begin this post without first saying an enormous thank you!
Since announcing last month that my debut novel is being published, I've had so many kind and encouraging comments, tweets, emails, messages, and even flowers, and it's honestly meant the world to me.
Being able to celebrate with you has been such a great feeling, and I'm pretty much still pinching myself on a daily basis, because it continues to feel completely surreal.
But I haven't just been sitting around sipping champagne, because the work hasn't stopped.
What have I been doing?
Years ago, before I even started writing my book, I stumbled upon this blog post, which I bookmarked for later instruction. I'd encourage you to do the same if you're at all interested in what goes on before a book hits the shelves.
It has been one of the most helpful resources throughout the process of finishing my novel (or so I thought – lol), finding an agent, preparing for submission, and actually getting published (well, I assume it'll be helpful there, too – that step's still to come).
So I wasn't surprised when I was sent a number of edits to work on before my novel gets printed (or, you know, uploaded to Amazon).
But loads of people who I spoke to about it were shocked that I was still working on a book that's already been purchased by a publisher. Thankfully I've really liked all of the suggestions that my editor has sent through, so it's been fun to watch the story evolve, and I love it even more now with these new edits.
So there's a lot to do, but it's all exciting stuff which makes it all pretty enjoyable.
Don't miss my April book recommendations!
Some book updates
In between all the other bits I've been up to (day job, planning the next novel, realising that I've been misusing reign and rein my whole life), I spent a number of hours brainstorming a new title.
Yes, you read that right – a new title!
It wasn't that anyone hated my original choice of The Innocent Mistress, but there were a number of reasons for choosing something new, including the fact that The Innocent Mistress could potentially be misconstrued as a *ahem* Mills and Boon title…
Anyway, many brainstorms and back-and-forth emails (okay, fine, and a couple of glasses of wine) later, we'd come up with a title that everyone was happy with.
I'm delighted to announce that my debut novel is called… The Guilty Wife!
And even more exciting is the fact that you can read it on November 30, 2017.
Yep, it's coming out this year.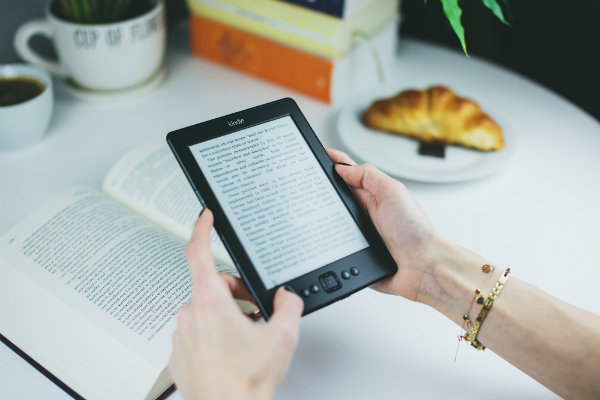 It'll be released digitally then (so get your Kindles charged), and the paperback will be available in early 2018, so stay tuned for more details if you're more of a hardcopy kind of reader.
And yes, Dad, I'll sign your copy. I promise.
Want to be the first to hear about my book when it comes out? Sign up to my newsletter here:
Want to see more posts like this?
Follow me on:
Follow