"How do you write a novel?"
I've been asked this question a lot lately, and every time, I think I answer with a blank stare and a response that goes something along the lines of:
'I dunno, I just…write."
Helpful, I know. And eloquent – exactly what you'd expect from a writer, really.
So I started thinking about how *exactly* I've tackled the task of writing a novel, and the things I really can't work without.
And in the midst of thinking about it, I discovered a tool that I really wish I'd known about before, because now there's no way I could imagine writing without it.
So if you're keen to write a book but unsure where to start, or just curious about what you need to write a novel, this one's for you.
5 things you need to write a novel
 
Time
Sorry, it's not some fancy software that's going to help you write a novel. Above anything else, you need time. And if you don't have any of that to spare, you'll have to make some.
I'm lucky enough right now that I can write during the day, working around my blog and freelance clients, and scheduling my days in a way that suits me. This means I have at least two or three solid days of writing each week, which I'm incredibly grateful for. But when I wrote my first novel, this wasn't the case. I was working full time, blogging, trying to get freelance clients so I could quit my job, as well as maintaining some semblance of a social life.
There wasn't really a lot of spare time for me to write, so I just woke up an hour early each day (no mean feat for someone who's categorically not a morning person) and got a thousand words out before breakfast.
This isn't to say that I'm some kind of hero. There are plenty of authors who work around kids, full time jobs, and other time-consuming commitments. But typing out eighty thousand words doesn't just happen, no matter what fancy tools you may have.
You've just got to find, make, or ruthlessly carve out the time.
Freedom
I heard of Freedom a while ago, but was basically too tight to pay the $129 lifetime premium access fee (*insert witty quip about how the cost of Freedom was too high*).
Then I got sent a coupon for 50% off, and I figured I'd give it a go.
And OH MY GOODNESS this app has changed my world. I'm kicking myself for not splashing out on it sooner because my productivity has gone through the roof!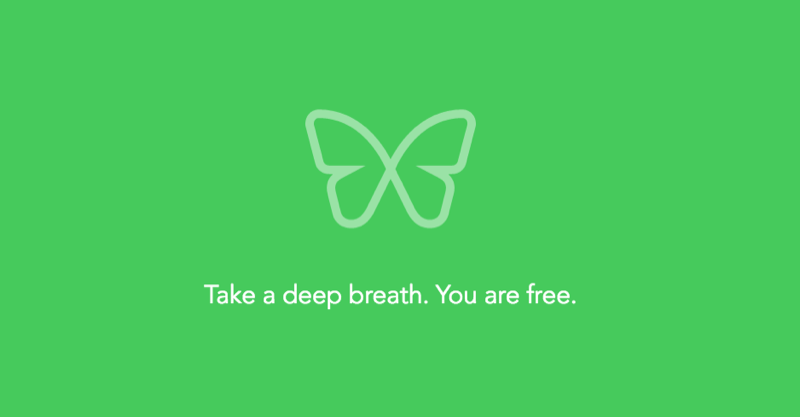 No idea what I'm talking about? Freedom is an app/program that blocks your access to websites (you can choose which ones) for a specified period of time. So for up to eight hours a day, you can't get onto Facebook, Twitter, Pinterest, Amazon, YouTube, Netflix, Tesco (yep, sometimes I am that desperate to procrastinate) or whatever else you think might distract you.
It can be frustrating as hell when I'm stuck on a sentence and just want to escape to the mindless drivel that fills my Facebook feed, but ultimately, it forces me just to tackle my plot problems head on rather than procrastinating and then feeling like I haven't achieved anything at the end of the day.
If, like me, you struggle to focus, with distractions like social media just a click away, do yourself a favour and get Freedom (there's a 40% off code at the moment, but it's for a limited time so get on it).
Pages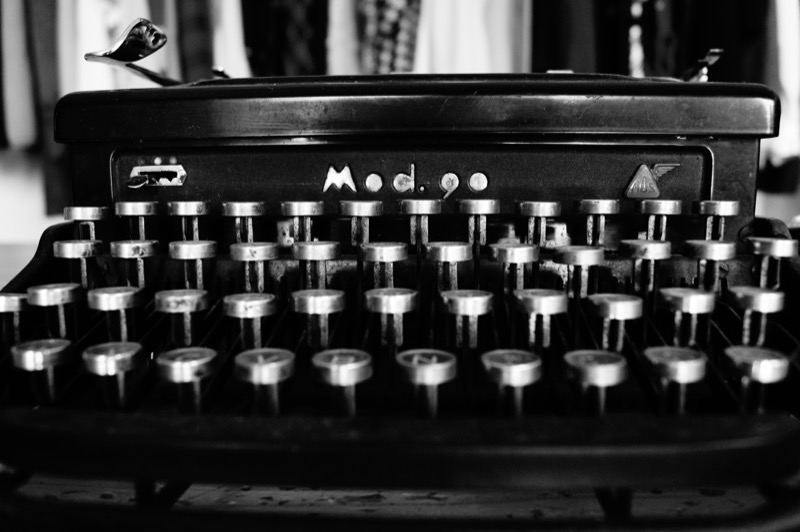 I know there are fancy programs out there, designed with writers in mind, but honestly they're really not essential.
I write with Pages (the Apple version of Word), and I just make sure I save it loads of times along the way (as well as saving a backup copy, don't worry).
You could use Google Drive, which is free with a Gmail account, or any other word processing tool out there. If you want to use an old fashioned typewriter, or write the whole book by hand using a pencil and scrap pieces of paper, go for it. My point is that you don't need to spend money on any new software to write a novel.
Just get those words out.
Information
Maybe you're the type of person who can be singularly focused on a task, writing without ever knowing what the next step might be, but I am not that kind of person, and for that reason I really couldn't have written my first book without a little bit of information.
The publishing business is mysterious and confusing, and there are loads of steps you'll need to take between finishing your first draft and seeing your book on a shelf. I'm not even at that final stage, so every step of the way I've had to rely on information that I can find online, mostly from authors who have been through it all before.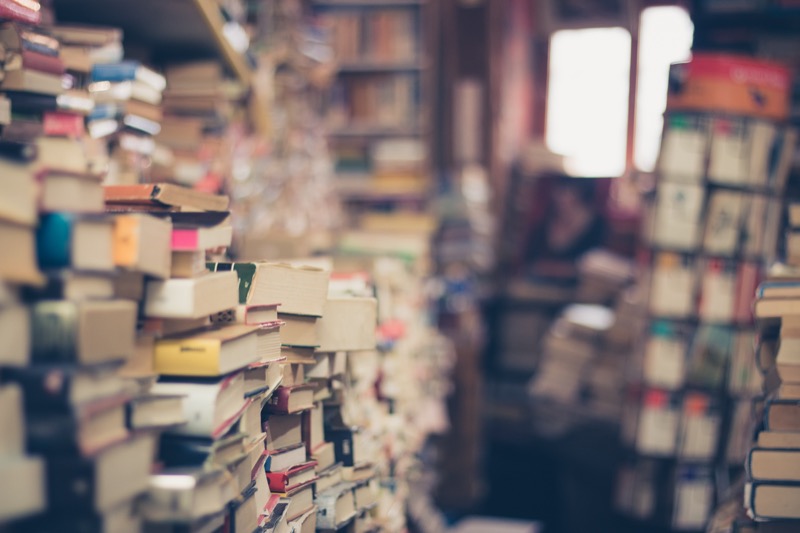 As well as knowing next steps, it's really useful to learn more about writing from the experts. You don't need to know it all before you begin (and, quite frankly, none of us will ever know it all, so don't get bogged down by that), but there are a few books and resources I found super useful when I started out.
In no particular order, here's the information I've clung to throughout the process of writing a novel:
Patience & Persistence
This might actually be the most important thing you need to have in order to write a novel. Because, unfortunately, there will be days when it all feels too hard, when it seems like your plot makes no sense, when imposter syndrome sneaks in and you feel like you should just forget the whole writing thing and stick to your day job.
But to write a novel, you can't quit. Even when you're rejected, you have to persist. When that plot line just won't come to you, you have to be patient. You need to believe in yourself, even when that feels impossible or foolish.
You can't listen to those thoughts, the ones that whisper to you to give up on writing.
That's easier said than done, of course, but my friend (and one of my inspirations) Frankie came up with a really incredible tool to battle those tough writing days: WriteNOW Cards.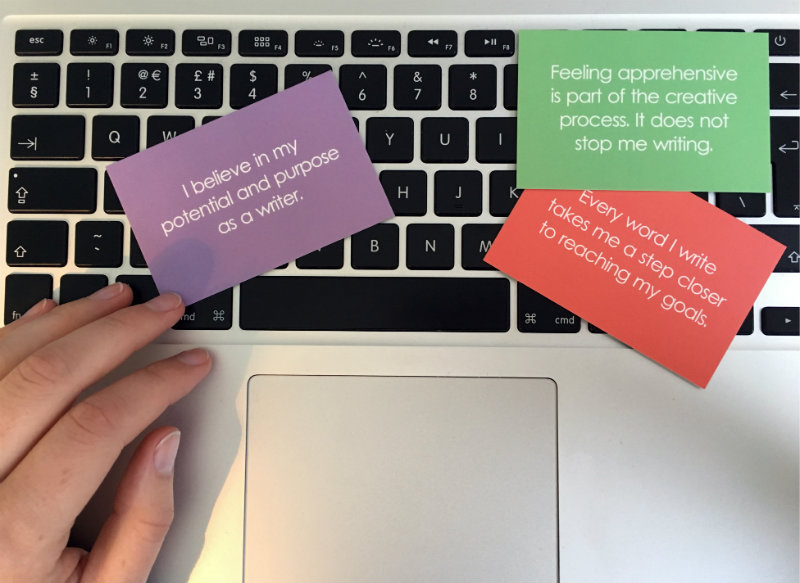 Frankie kindly sent me some of these affirmation cards in the summer, right before I had a bit of a writing break. Since getting back into it this month, I've hit a few really tough days where the words wouldn't come, or I felt guilty for taking time off, or I just felt like I was progressing far more slowly than I'd like. But my WriteNOW Cards have been amazing to help combat all of those negative feelings.
Writing is a solitary pursuit, and sometimes it feels like there's no-one around to encourage you, to tell you those negative thoughts aren't the truth, or to cheer you on.
Which is why these cards are so helpful: it's like having a little cheerleader in the palm of your hand, pushing you on, giving you permission to keep going.
Because that's the only way to finish your book. You just have to keep going!
---
You may have expected this list to include things like a great idea, or a perfectly planned plot, or an MA in Creative Writing, but I started writing The Guilty Wife with none of those things. I had persistence, I made time, and although I'd never heard of Freedom, I had to force myself to ignore the many distractions begging for my attention.
The other stuff – like plot, and character development, came later, when I was in the habit of writing, and when I started believing that maybe I could do this after all. And also when I had an agent who knew exactly what she was doing…but that's a topic for another post!
Pin this for later: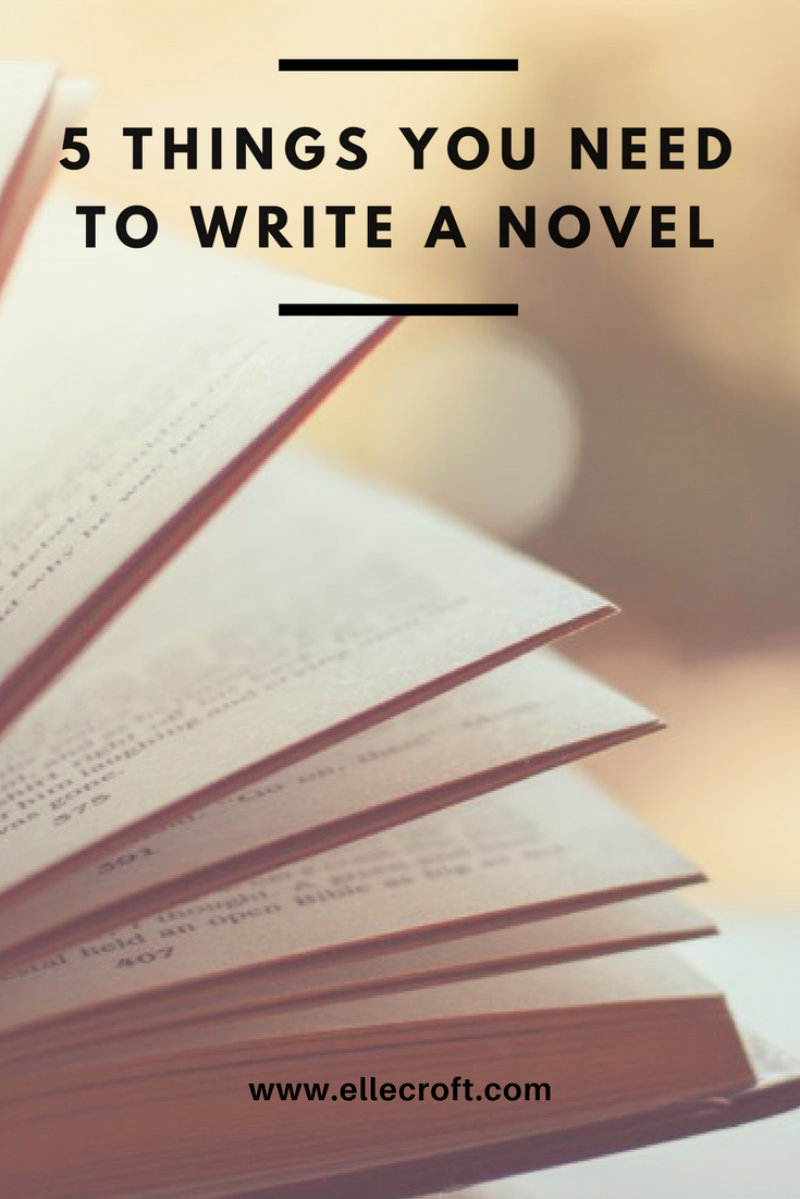 Want to see more posts like this?
Follow me on:
Follow