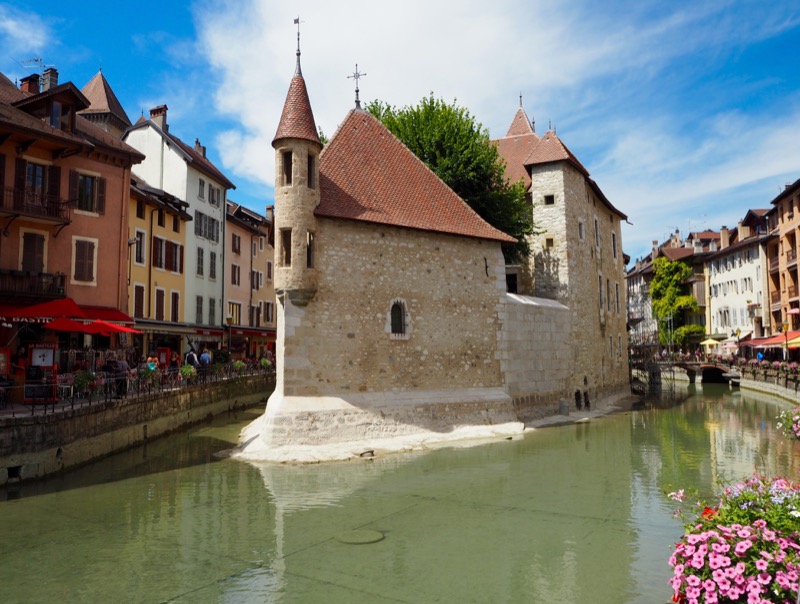 There's something about Annecy – a feeling you get as you walk around its narrow, cobbled streets – that makes you feel like you've stepped out of reality and into the pages of a fairytale.
Perhaps its the medieval buildings, the pint-sized castle perched in the middle of the canal, the bursts of colourful flowers that seem to cling to every surface, the marketplace sprawling along squares and into roads and across tiny little bridges spanning impossibly blue water.
Or maybe it's the town's magical location. Tucked into a corner of France's Haute-Savoie region, just south of Switzerland and west of Italy, Annecy is nestled in the shadow of majestic mountains, on the banks of an enormous blue lake.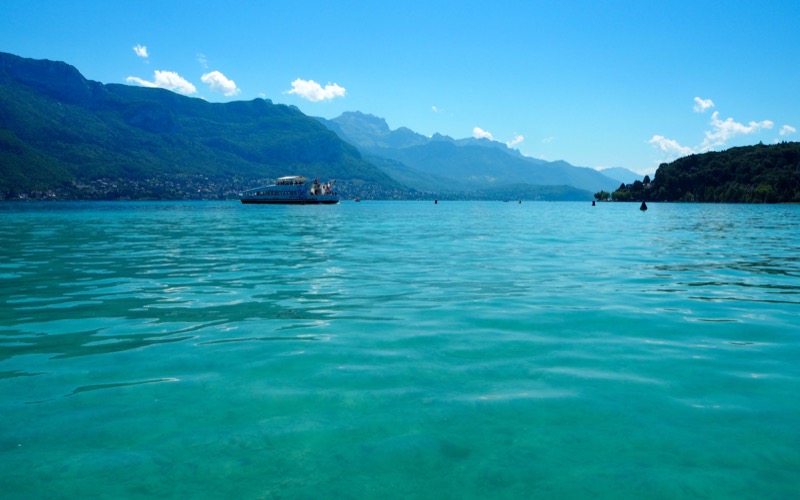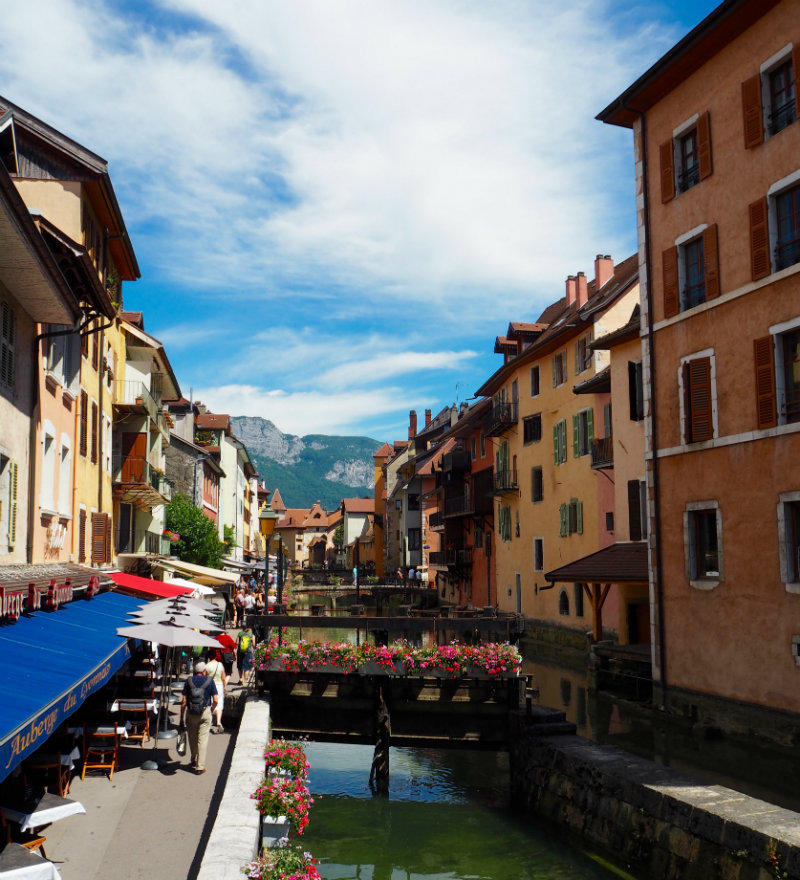 However it weaves its particular spell, there's no denying that Annecy will absolutely steal your heart, calling you back long after you've left.
So it was no surprise, really, that after four years of longing, I found myself back in Annecy over the summer.
This time, I was meeting my Mum, who was visiting from Australia, and my aunty and uncle who had come all the way from South Africa. We had three full days to explore, relax, eat, soak up the sun, practice our French and fall head over heels in love with this town all over again.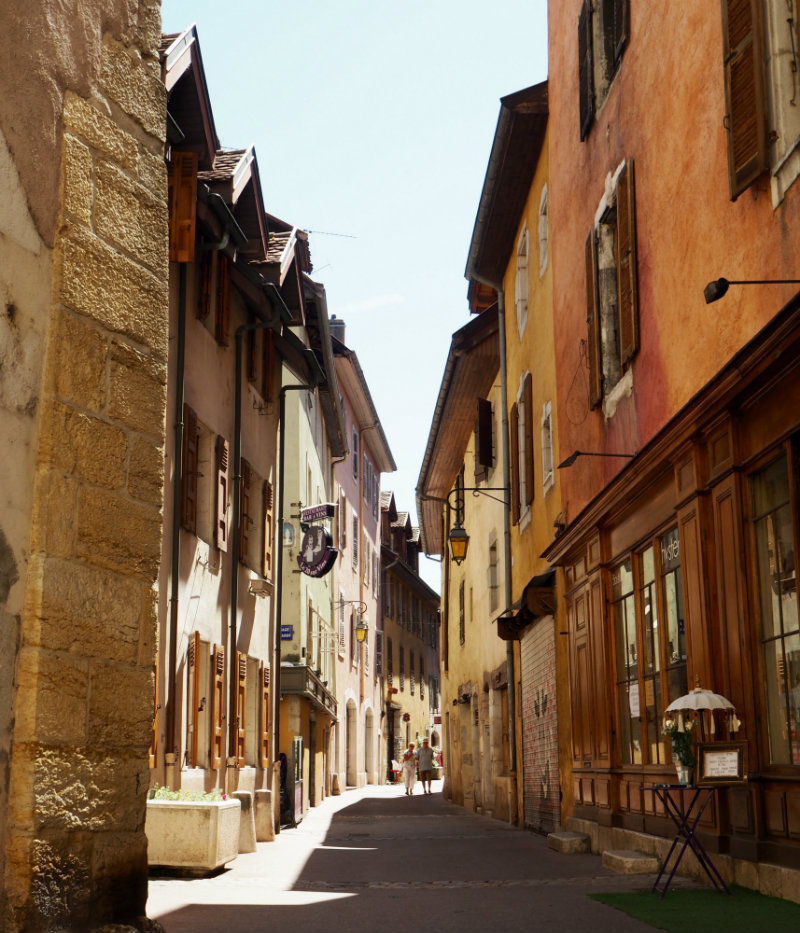 The beauty of Annecy is that you don't need to rush. Slow travel is the name of the game here, with days spent lazily strolling around the old town, finding new places to indulge in delicious local food and wine, drifting on the lake in a pedalo, having an afternoon nap, buying local ingredients from the picturesque farmer's market, watching a family of swans paddling in the canals, sipping crisp white wine in the afternoon sun.
I wrote a guide to Annecy after my first visit, which includes a bit more detail about how to get there, what to see and do, and where to stay. But this time, I'm simply going to share with you some snapshots of my favourite moments and memories in one of my favourite places in the world.
Snapshots from Annecy, France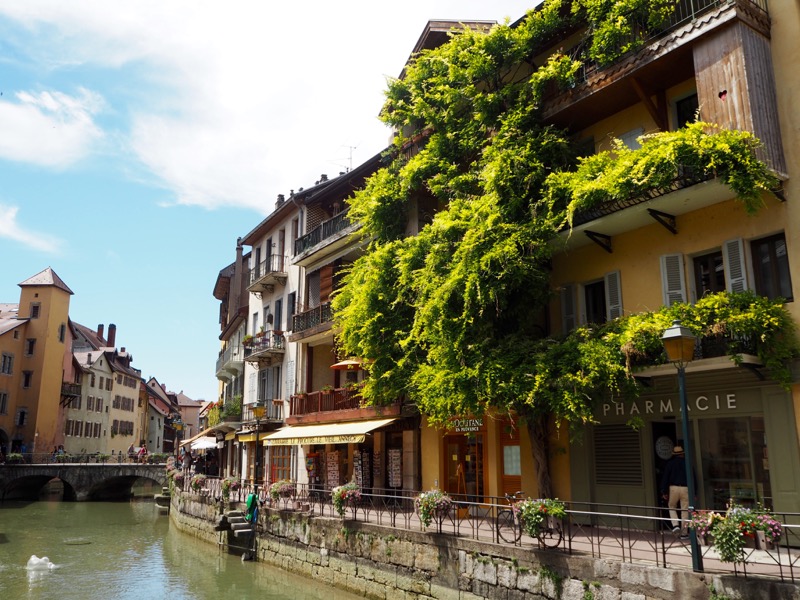 We woke up on our first day desperate just to get out and explore. We were delighted to discover that just steps from our gorgeous little Airbnb apartment, the Annecy farmer's market was in full swing.
The fruit and vegetables looked more like jewels than food, glistening in the warm morning sunshine and exploding with vibrant colours. We loaded up on cherries, tomatoes, enormous bushels of basil and macarons that melted in our mouths.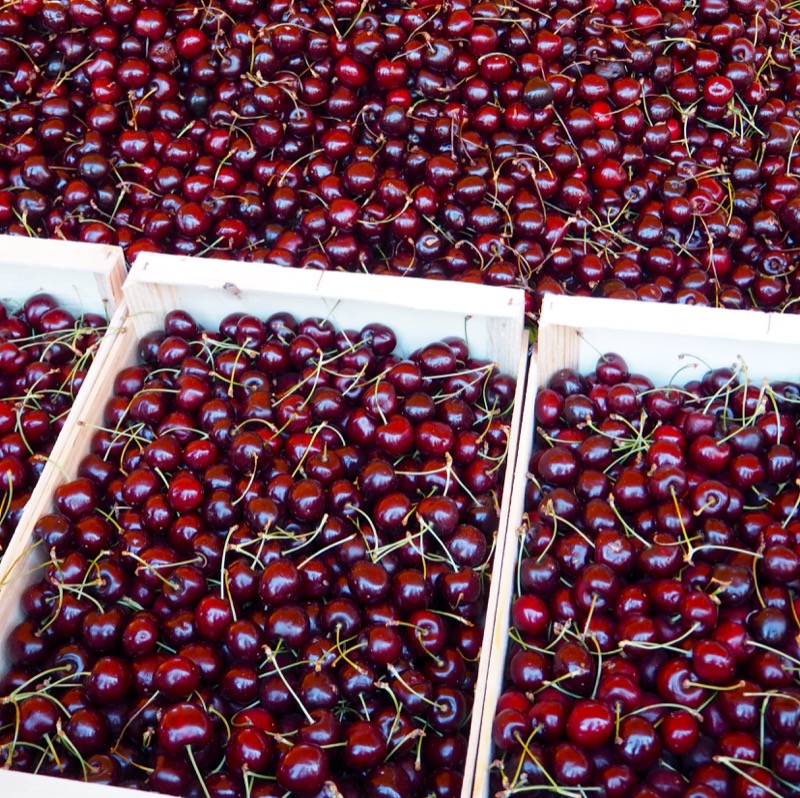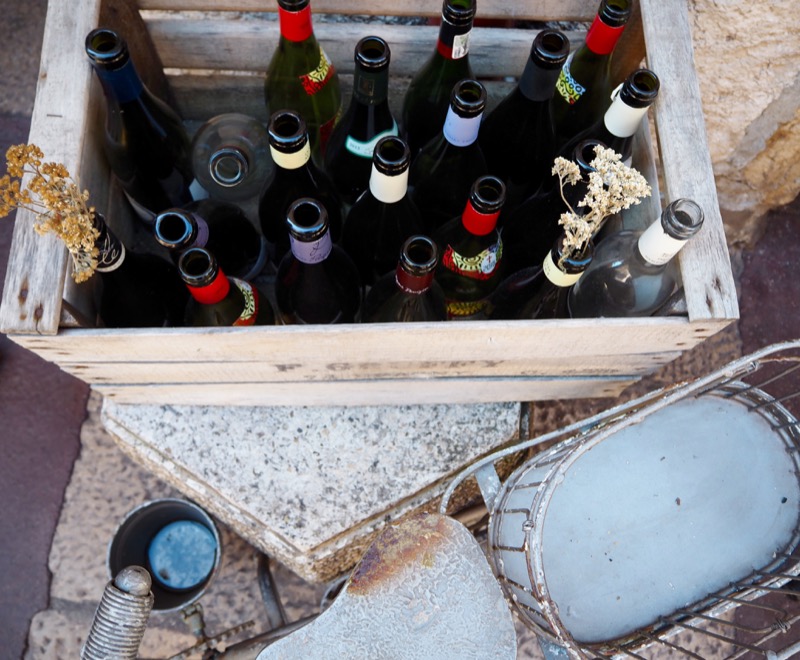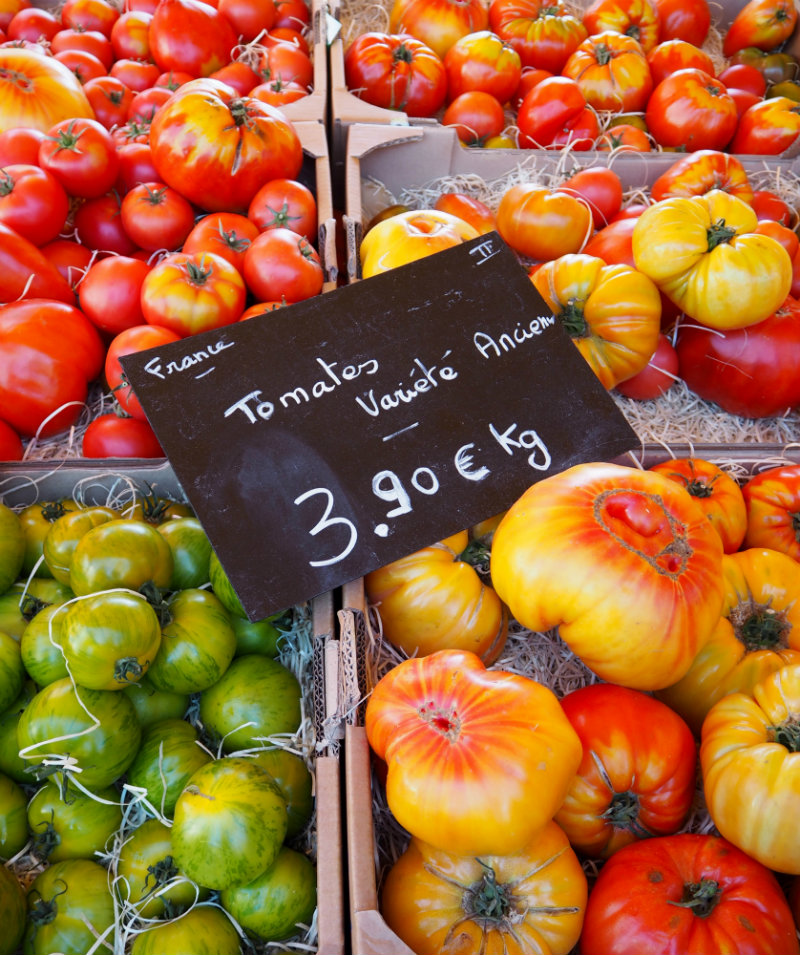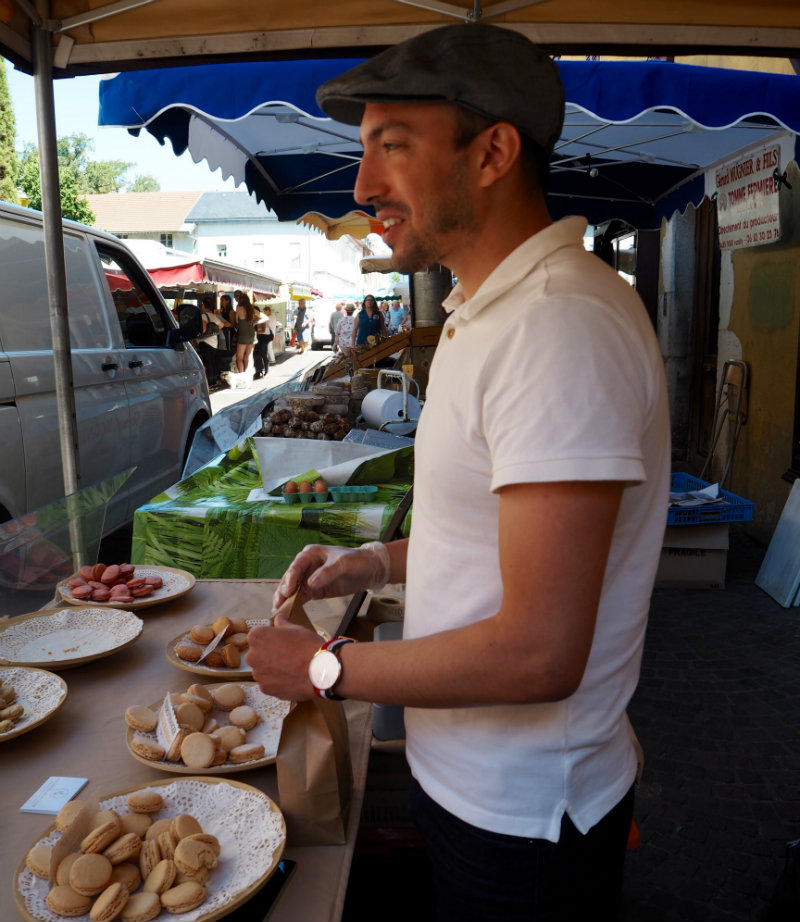 My Mum, who speaks fluent French, chatted away to the stall owners while I looked on, my ears pricking up at the one or two words I understood. Then she turned to me, forgetting where she was, or who I was, or that she never taught me her mother tongue, and unleashed a torrent of beautiful-sounding French.
Only when she registered the blank look on my face did she understand what she'd just done. It wasn't the last time this would happen, and every time we dissolved into giggles, and I wished I'd learned to speak the one language that makes my heart beat a little bit faster.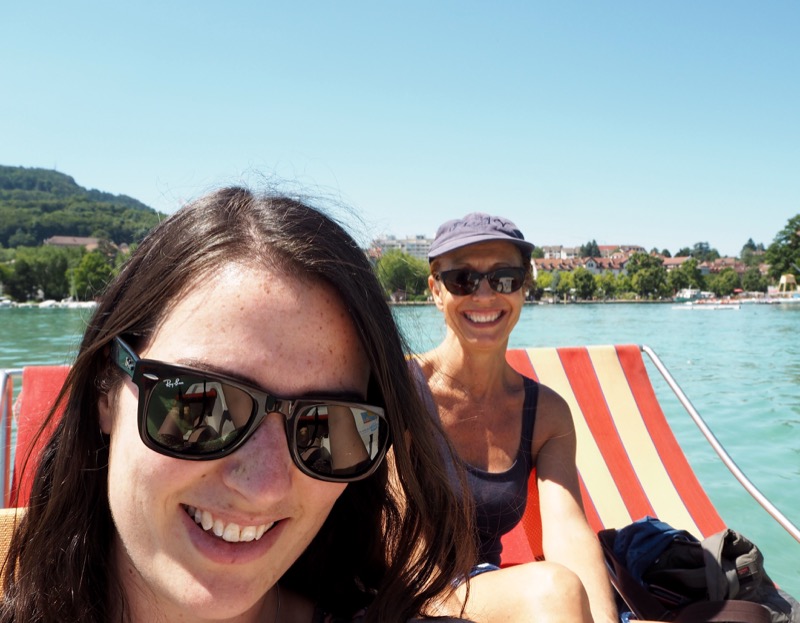 In the afternoon we took an impromptu stroll, finding ourselves renting a bright red pedalo from the edge of the lake. The water lapped against the side of our novelty boat as we pedalled along, in awe of the scene we'd stumbled into.
The sun was beating down and, unable to resist the lure of the perfectly clear mountain water, my aunty and I jumped in, fully clothed, with whoops of joy and total abandonment.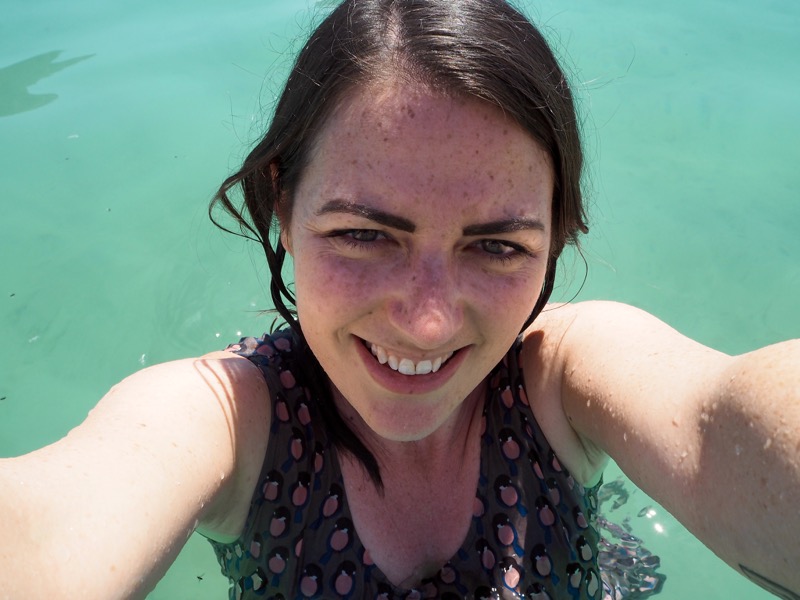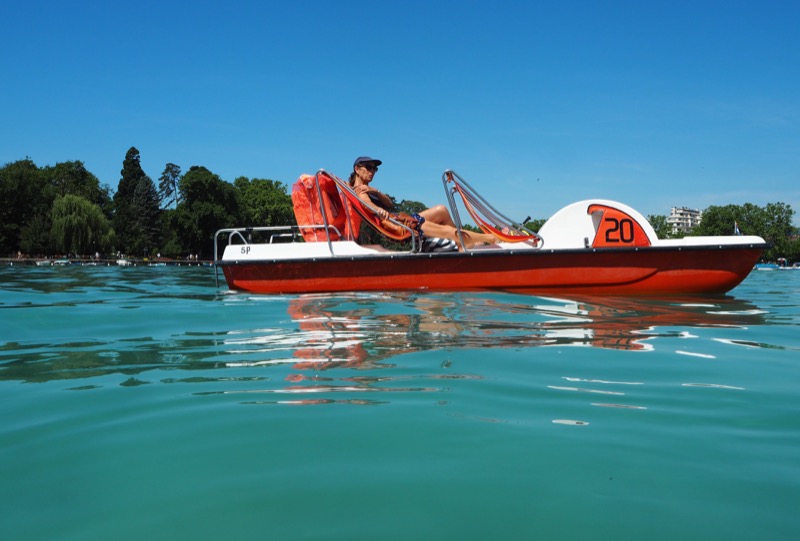 For the first time in my life, I sampled the French dish of frogs' legs, and learned to pronounce cuisses de grenouilles. We all ate far too much reblochon cheese, mostly in the form of alpine favourite, tartiflette. We sipped local beer and wine, I discovered a gluten free bakery, and we treated ourselves to at least one ice cream each day.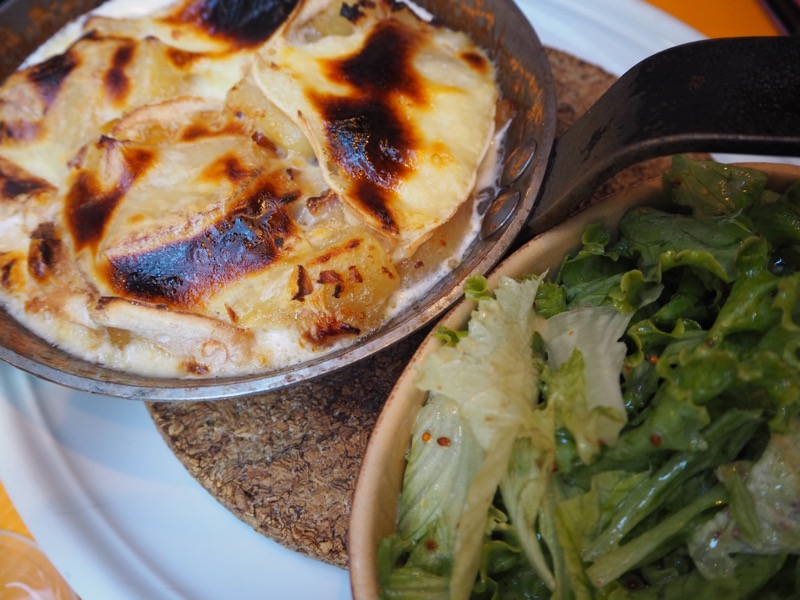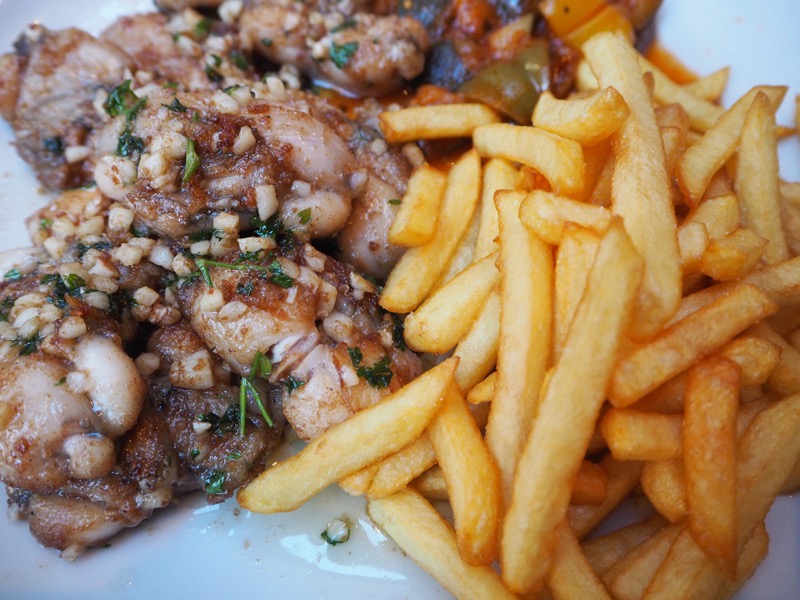 We stopped at a small beach that's tucked under lush green trees, a short stroll around the lake from the town centre. We swam. We rented another pedalo, this time equipped with swimwear. We swam again.
One lazy afternoon, we ran our fingers across the spines of French children's books, and chose a few for my niece. Then we went back to the apartment, and like a toddler, I read them out loud, in French, under the tutelage of my Mum. We laughed at my pronunciations, and at the antics of the porcelet and the renard.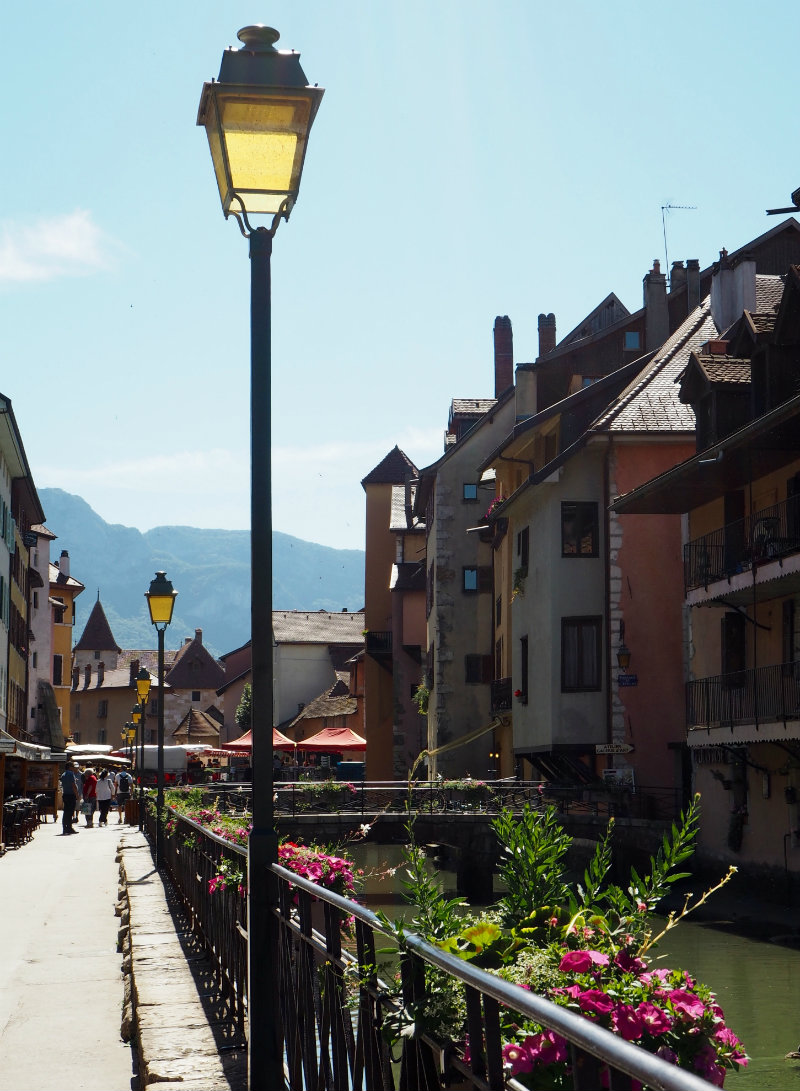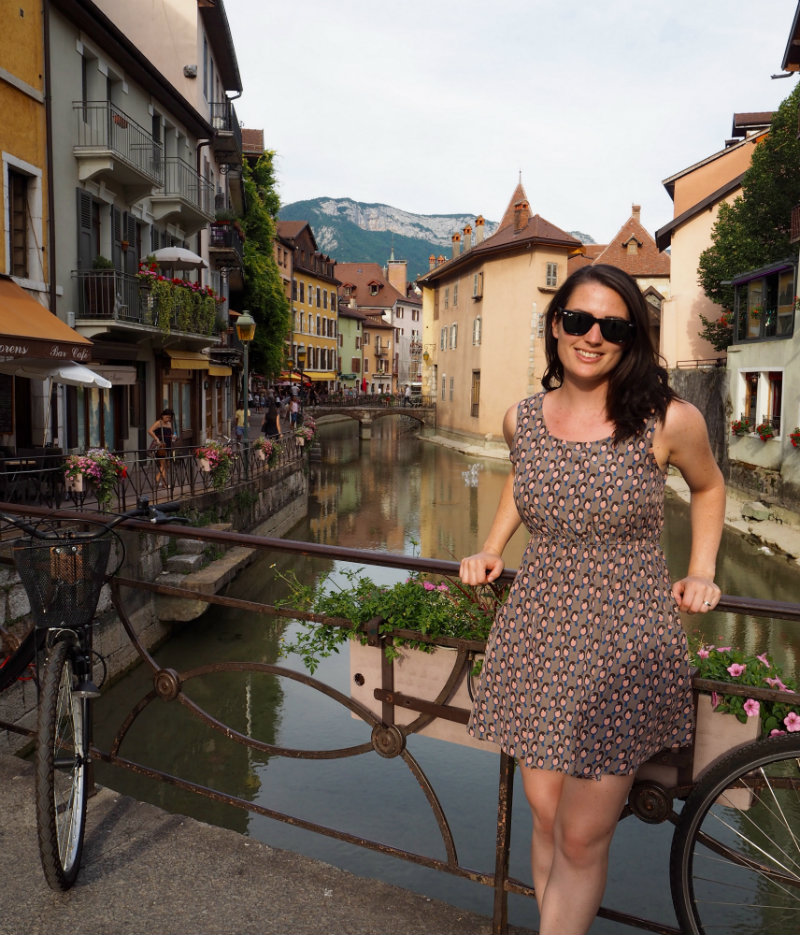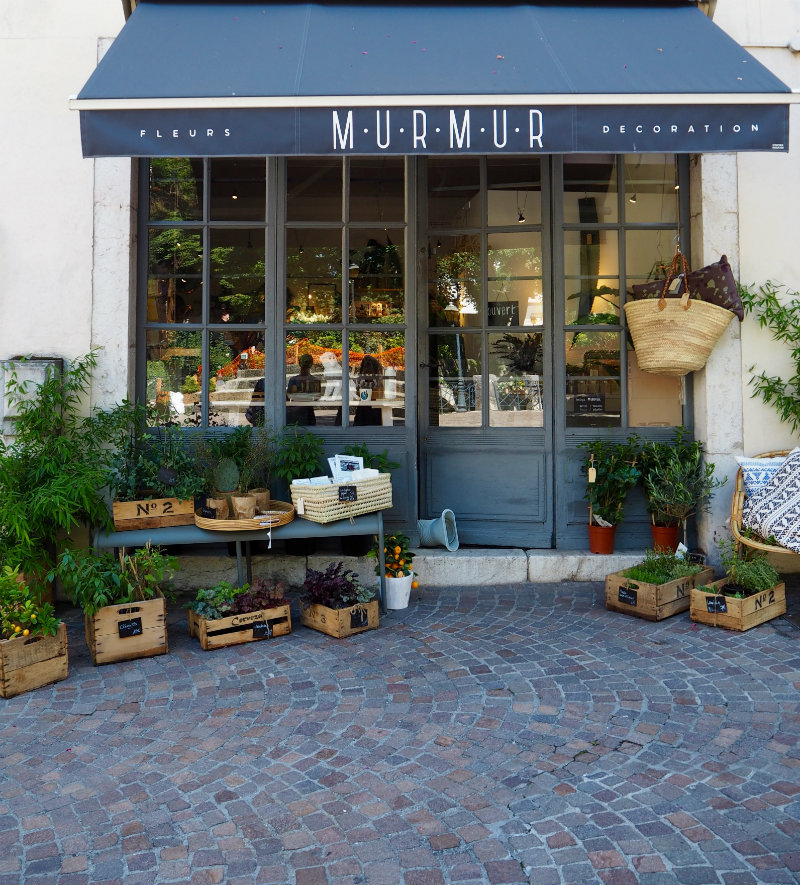 After dinner, during our evening stroll, we stumbled into a tiny square, surrounded on all sides by canals, where a jazz band was delighting the gathering crowds with old rock n roll tunes.
We stayed, mesmerised, until our tummies rumbled once more and it was time to wind our way slowly through cobbled streets, past buildings that gently whispered their histories into the balmy night, in search of one last ice cream.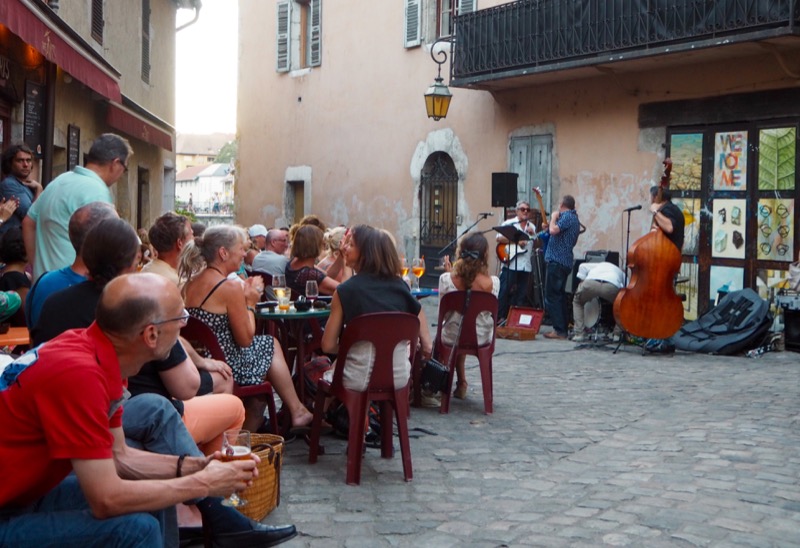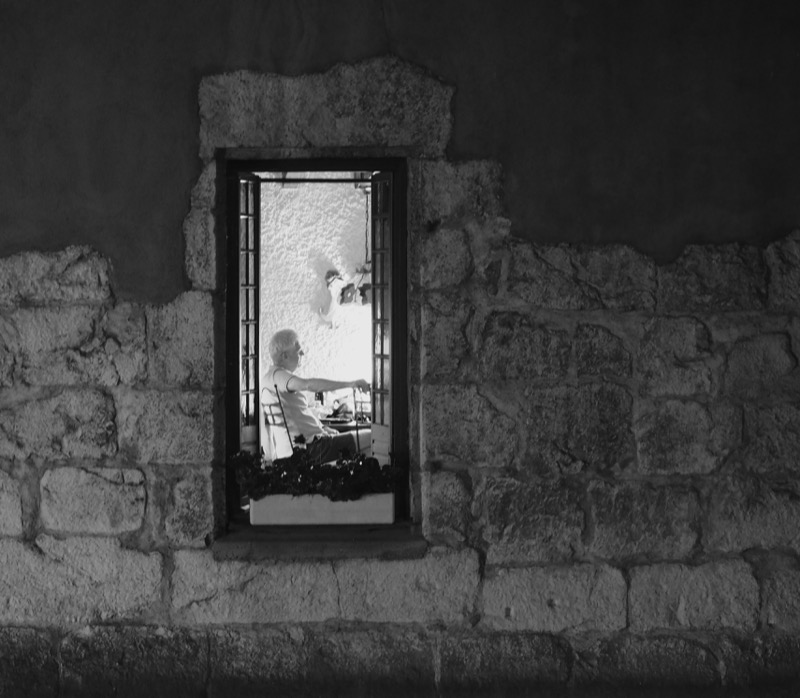 Want to see more posts like this?
Follow me on:
Follow